THE JANITORS 'Horn Ur Marken' Cassette & MP3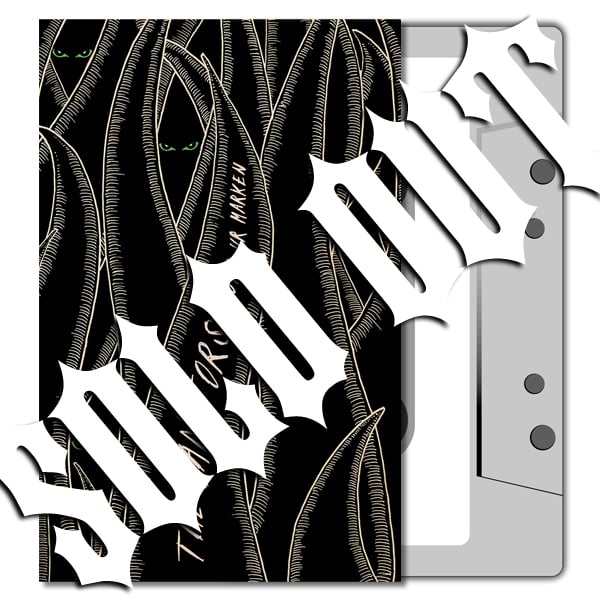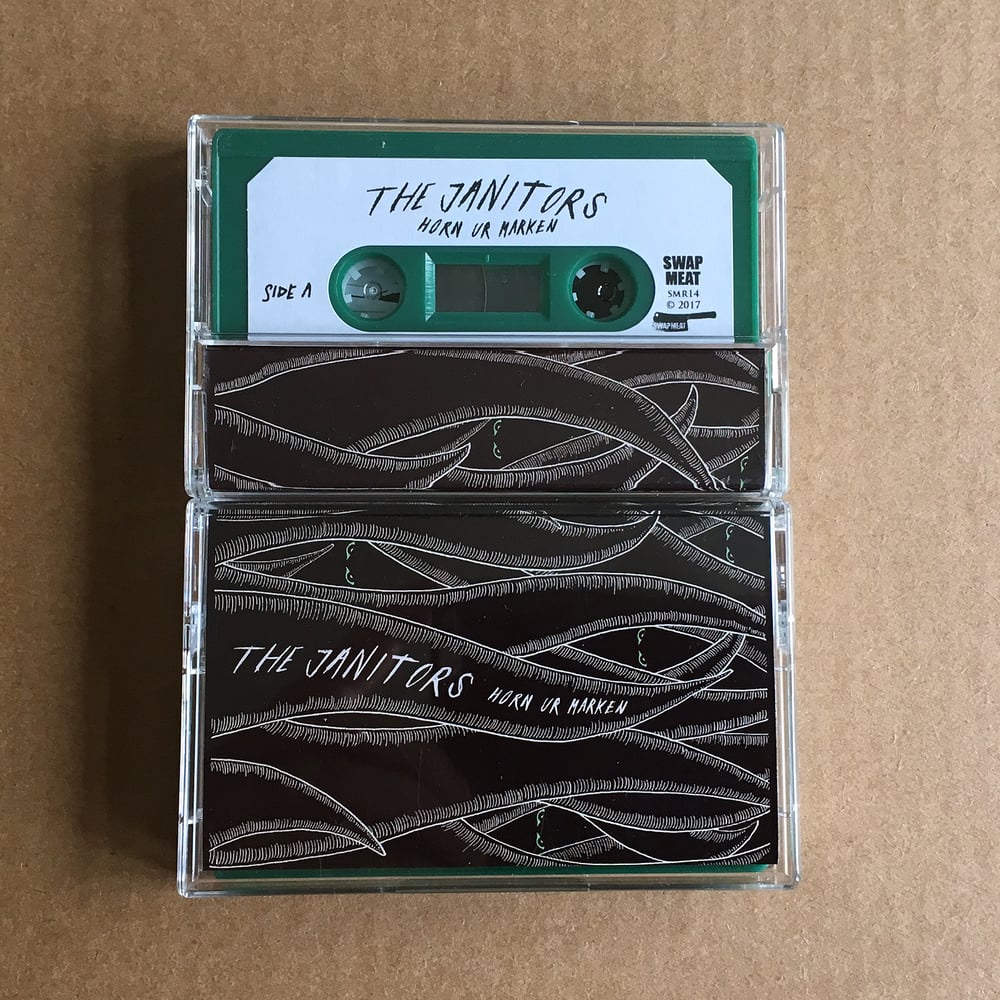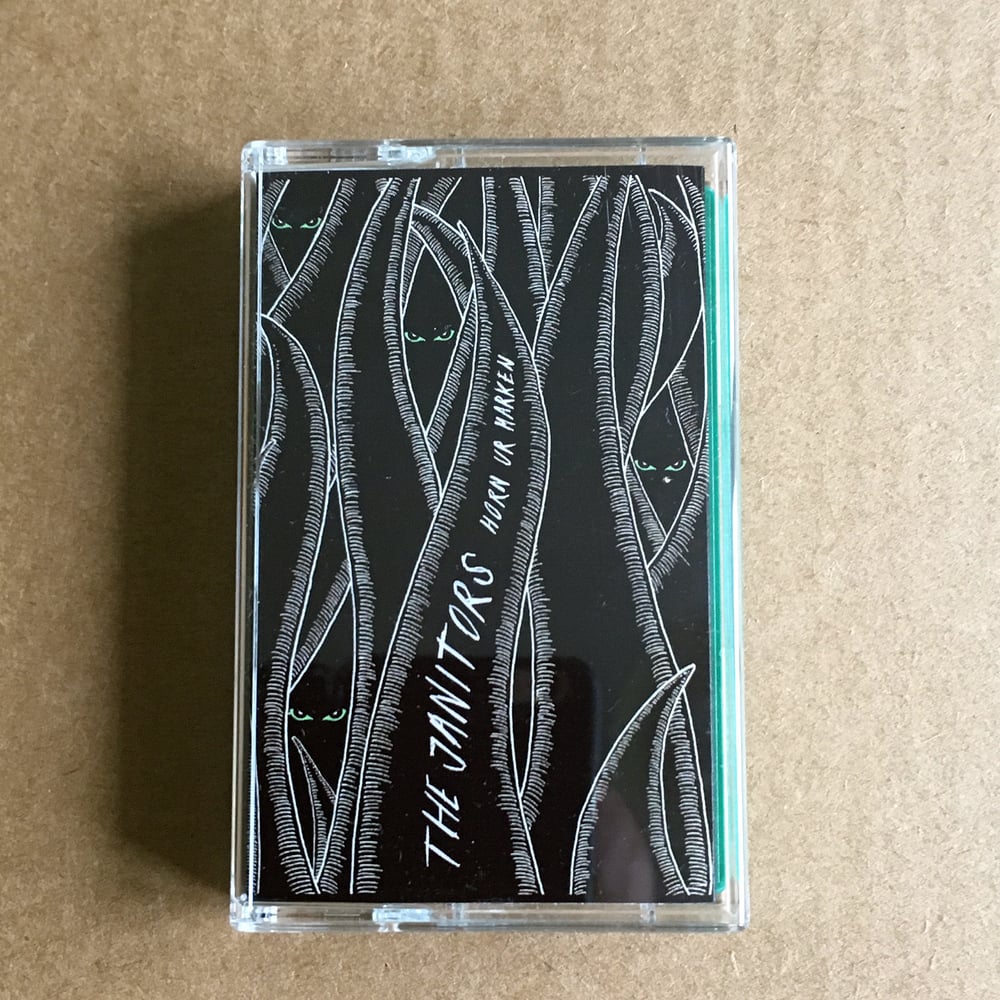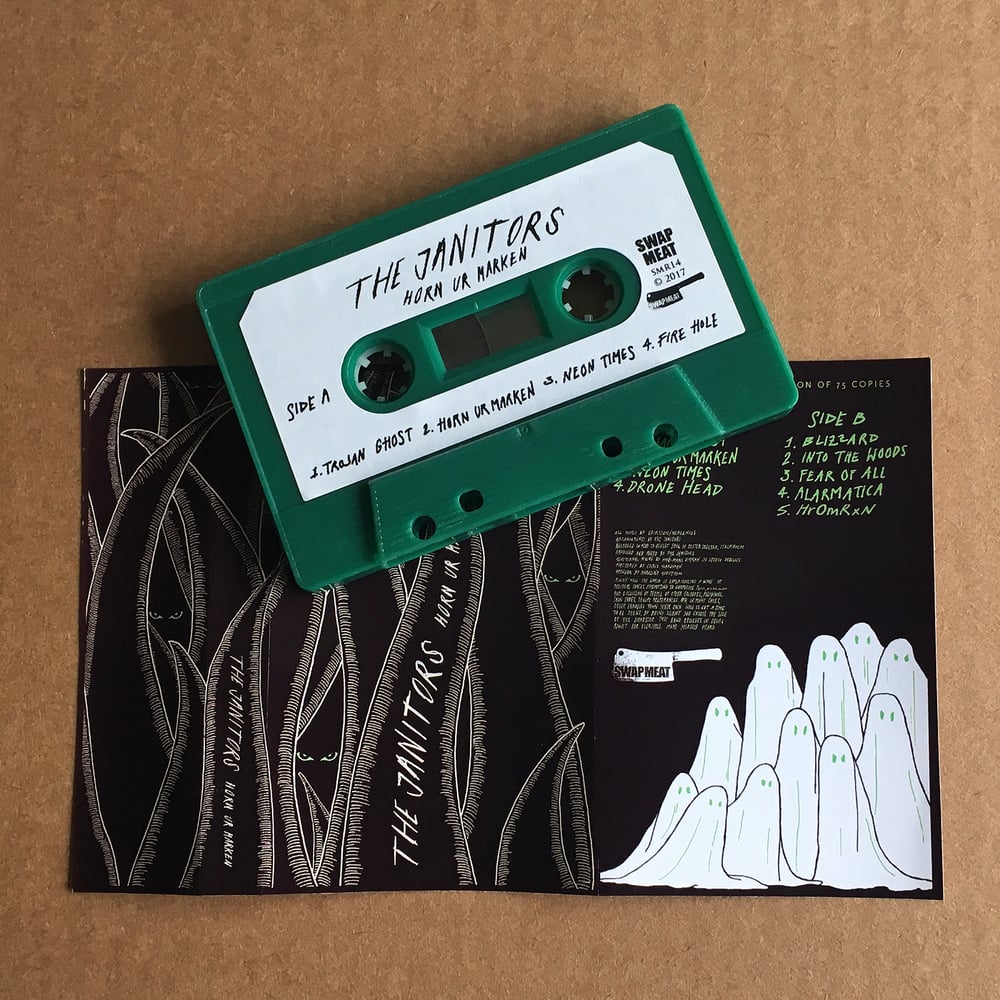 artist: THE JANITORS
title: 'Horn Ur Marken'
catalogue # SMR14
format: Cassette & MP3
label: Swap Meat
Pro duped cassette, limited edition of 75 numbered copies with racing green tape shells and download code
Tracklisting :
Side A
1.Trojan Ghost
2. Horn Ur Marken
3. Neon Times
4. Fire Hole (Exclusive Track)
* Tape cover mistakenly has 'Fire Hole' listed as 'Drone Head'
Side B
1. Blizzard
2. Into The Woods
3. Fear Of All
4. Alarmatica
5. HrOmRxN (Exclusive Track)
The Janitors themselves have this to say :
Hey, your favorite Swedish peddlers of heavy drones and fuzzed nightmares are finally back again! Did you miss us? Since our start in 2004 we have done our best to fight nihilism with fuzz. We think that now we finally got to the point where our music and our Idea of what the world should be, could merge.
This record is a statement of sorts. It's a call of arms from our side. It's a tiny piece of protest. Be it against faith in religious misdoings from false self-acclaimed prophets or high almighty untouchable clergy, capitalist selfishness, racist idiocrasy or blunt fascism hidden in ignorance.
In this world focused on ego stimulation we feel the need to use our small platform to at least induce someone with the courage and inspiration to stand up and take the fight, and hopefully inspire the unveiled masses of non-doers to think for one second, in one moment, that someone needs something more than yourself.
Discard all thoughts of borders, gender, race or origin, we are all the same. Leave this place to our children with the knowledge that you did all you could to help everyone. Don't let greed pollute your mind. Rid your fears. Solidarity will stand.
We made a concept album of sorts about these topics and we hope you listen to it because we are damn proud of it.
Love The janitors
About the bonus tracks :
'Fire Hole' is one of the songs that didn't quite fit the format of 'Horn Ur Marken' as an album. Recorded in the demo sessions for the album.
'HrOmRxN' is just a stretched dubby symphony made by Jonas on a plane ride to the sun.