HIBUSHIBIRE 'Freak Out Orgasm!' Cassette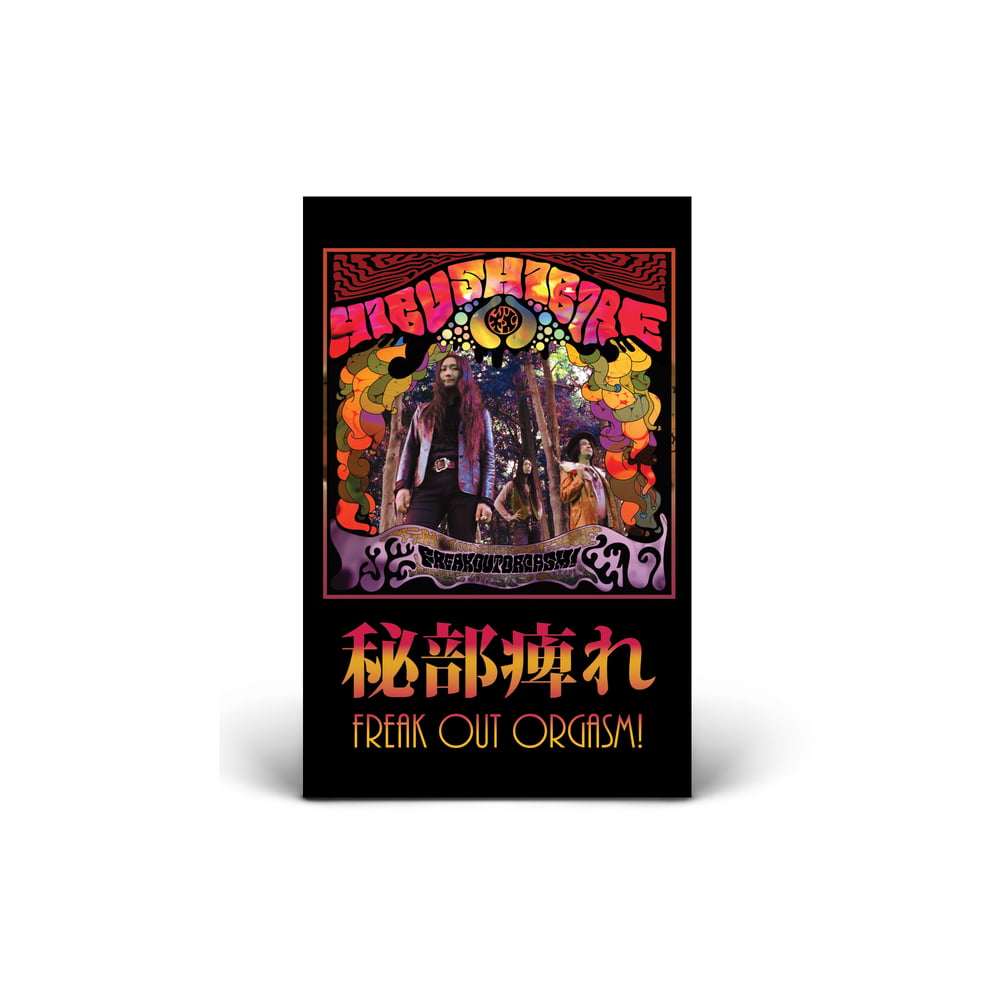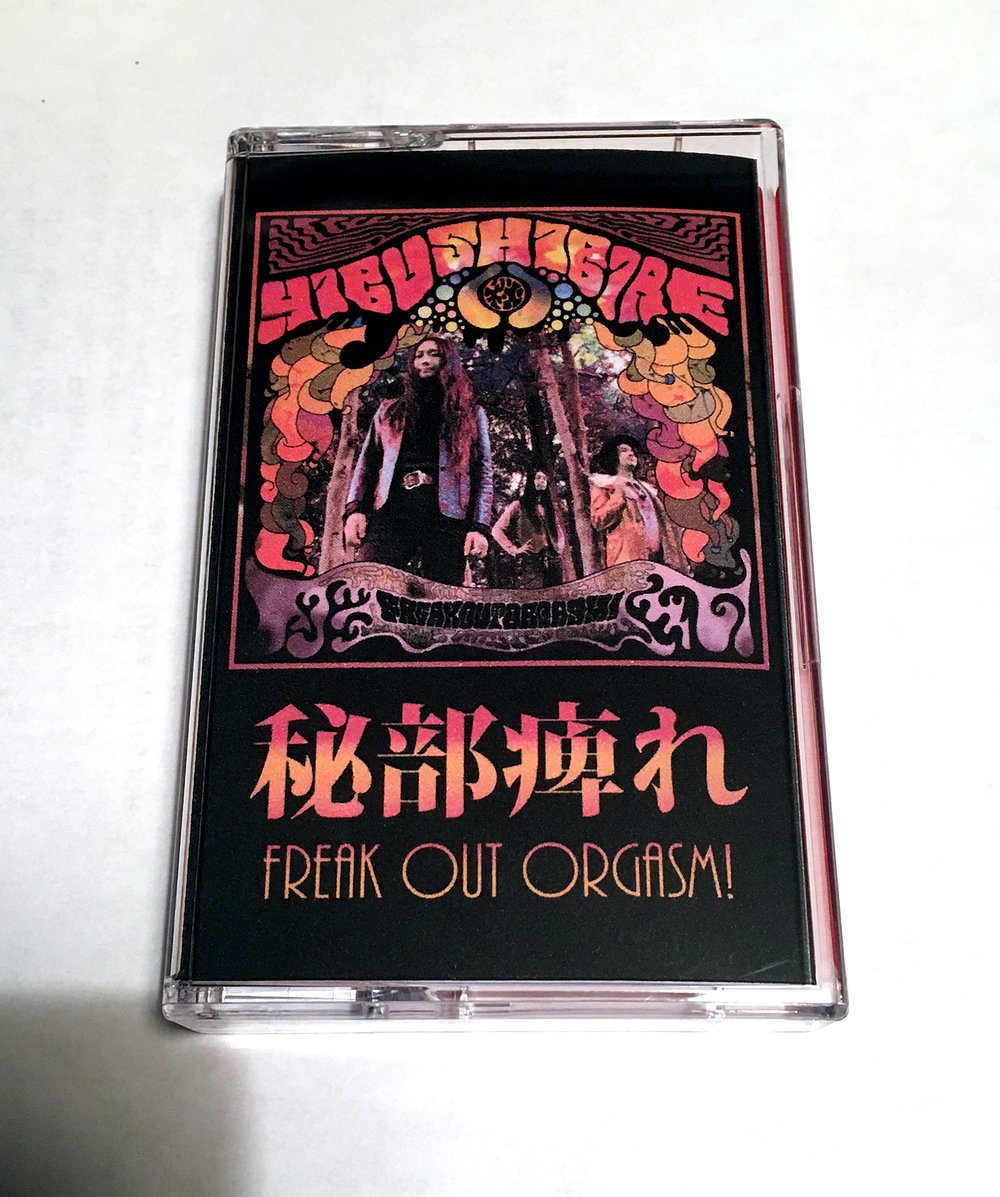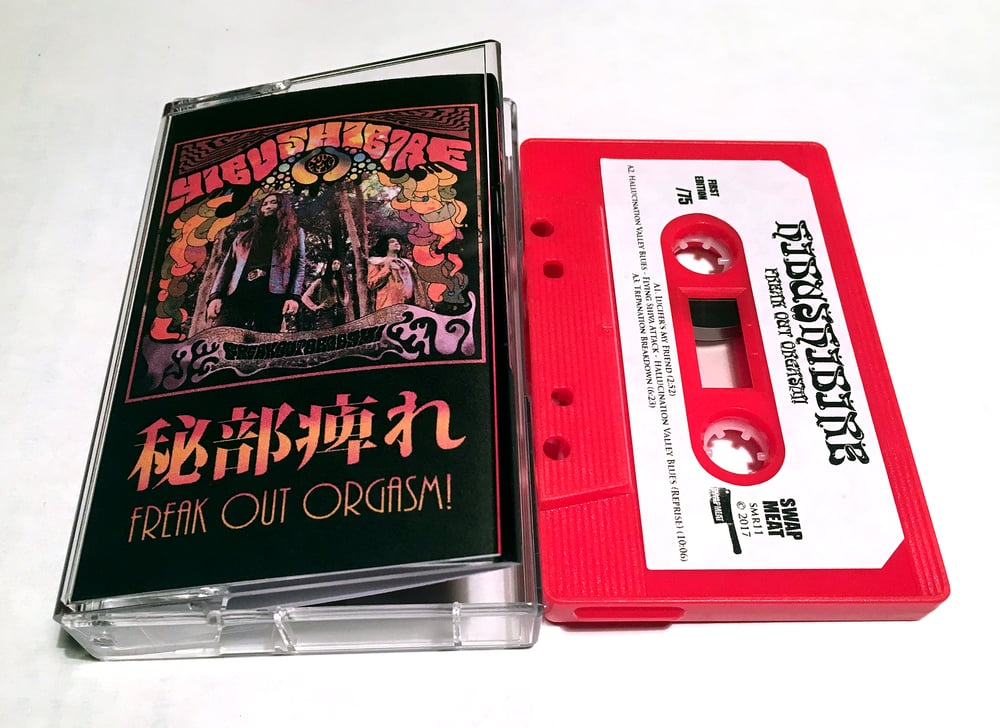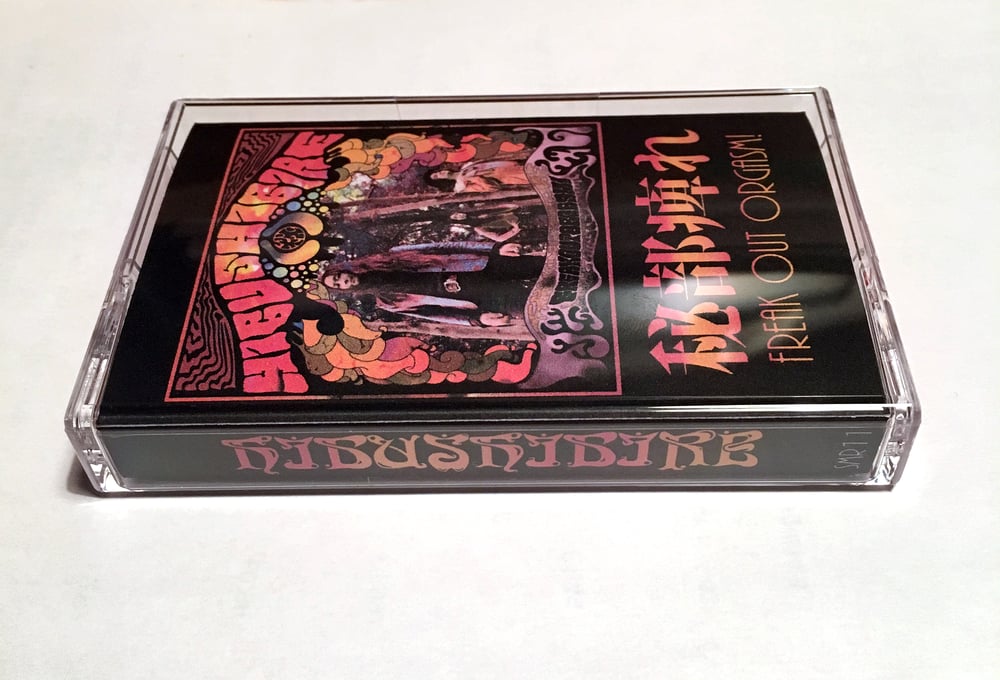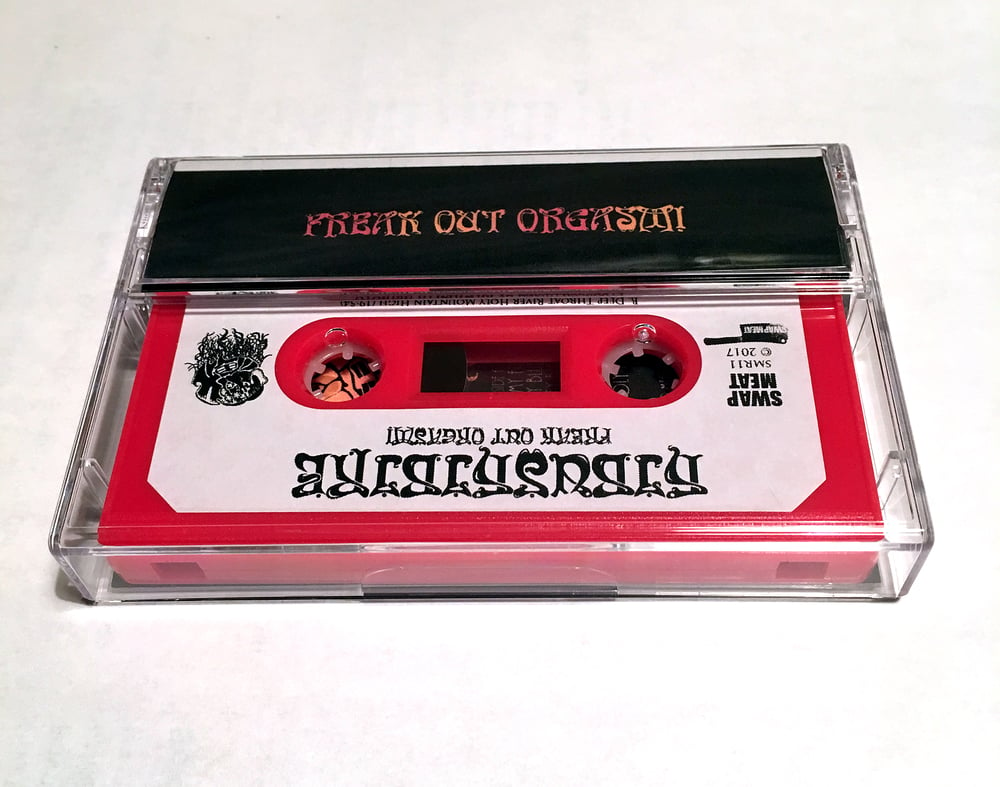 artist: HIBUSHIBIRE
title: 'Freak Out Orgasm!'
catalogue # SMR11
format: Cassette
label: Swap Meat
Pro duped cassette edition of 75 numbered copies with salmon pink tape shells and download code

For fans of Japanese psych rock, Freak out music, Mainliner, Acid Mothers Temple, Keiji Haino etc etc
Tracklisting :

A1. Lucifer's My Friend (2:52)
A2. Hallucination Valley Blues - Flying Shiva Attack - Hallucination Valley Blues (Reprise) (10:06)
A3. Trepanation Breakdown (6:23)
B. Deep Throat River Holy Mountain High (19:54)

Hibushibire is a Japanese hard psychedelic freak out rock band which formed in 2012.

The band was formed by guitarist Chang chang and bassist 821, and the line-up had the present member in 2015 via several times of member change.

A band name "Hibushibire" is Japanese old porno slang which is meaning as freak out orgasm.

The present members are Chang Chang (freak out guitar/Vocal) who makes shred guitar his strong point and is given the nickname Psychedelic young nobleman, 821 (reads Hani/freak out Bass/Chorus) who is playing an active part by various bands and Ryu Matsumoto (freak out Drums) who is famous as improvisation drummer.

The band which consists of a member with many carriers, is called Advance party of a next generation psychedelic rock band by Kawabata Makoto.

Let's Rock!!