MELTING HAND 'Live In Europe 2016' Cassette & MP3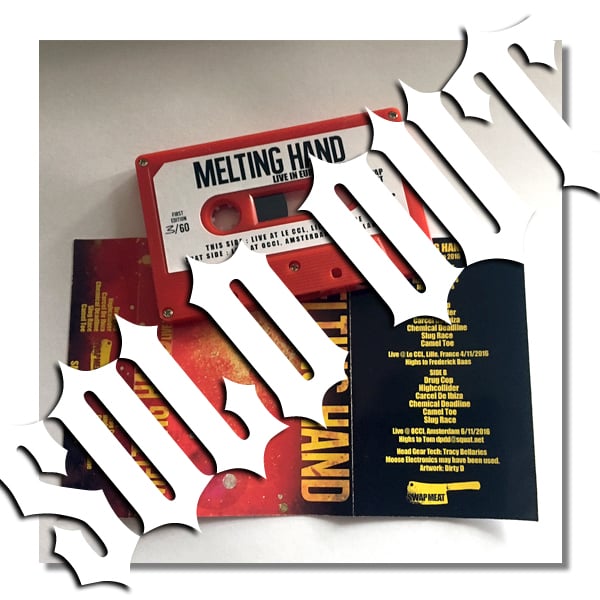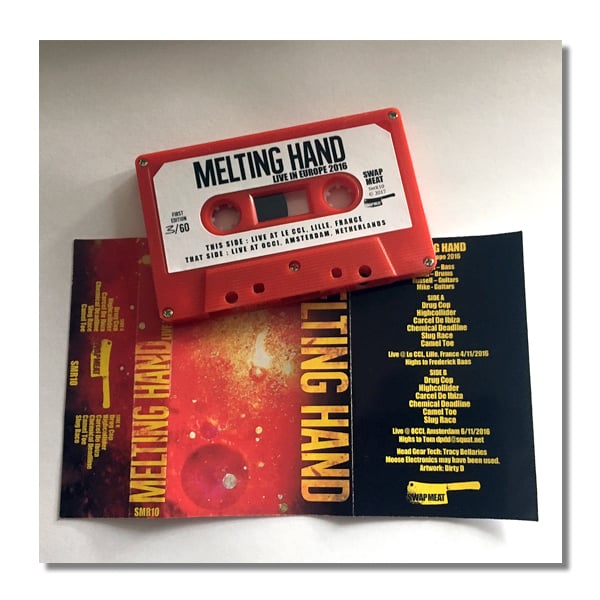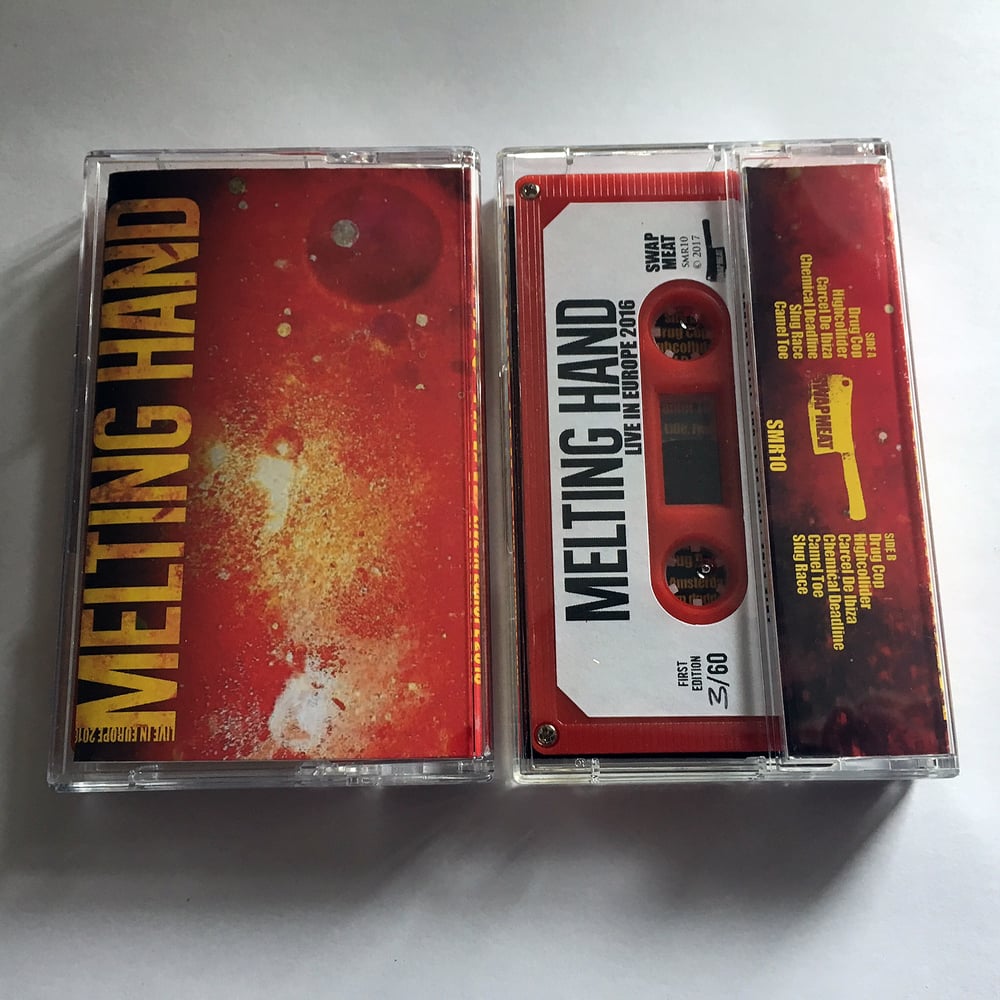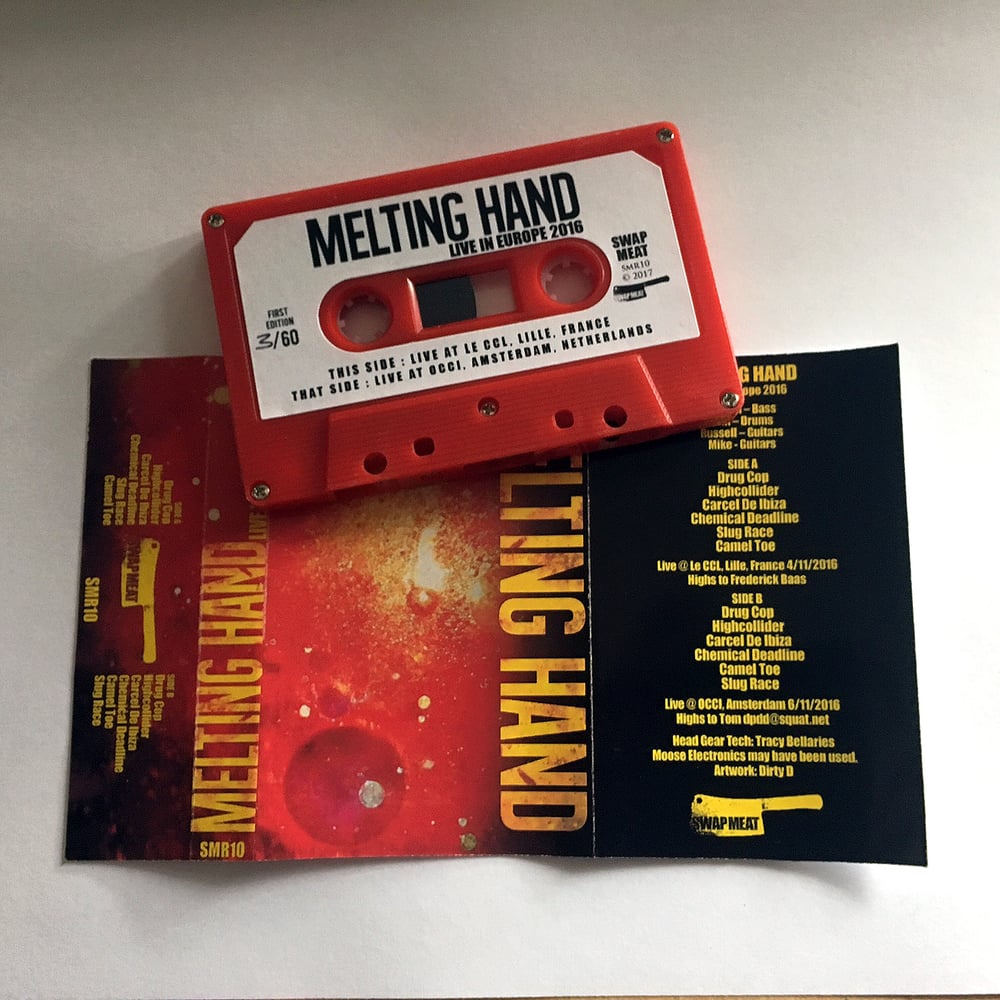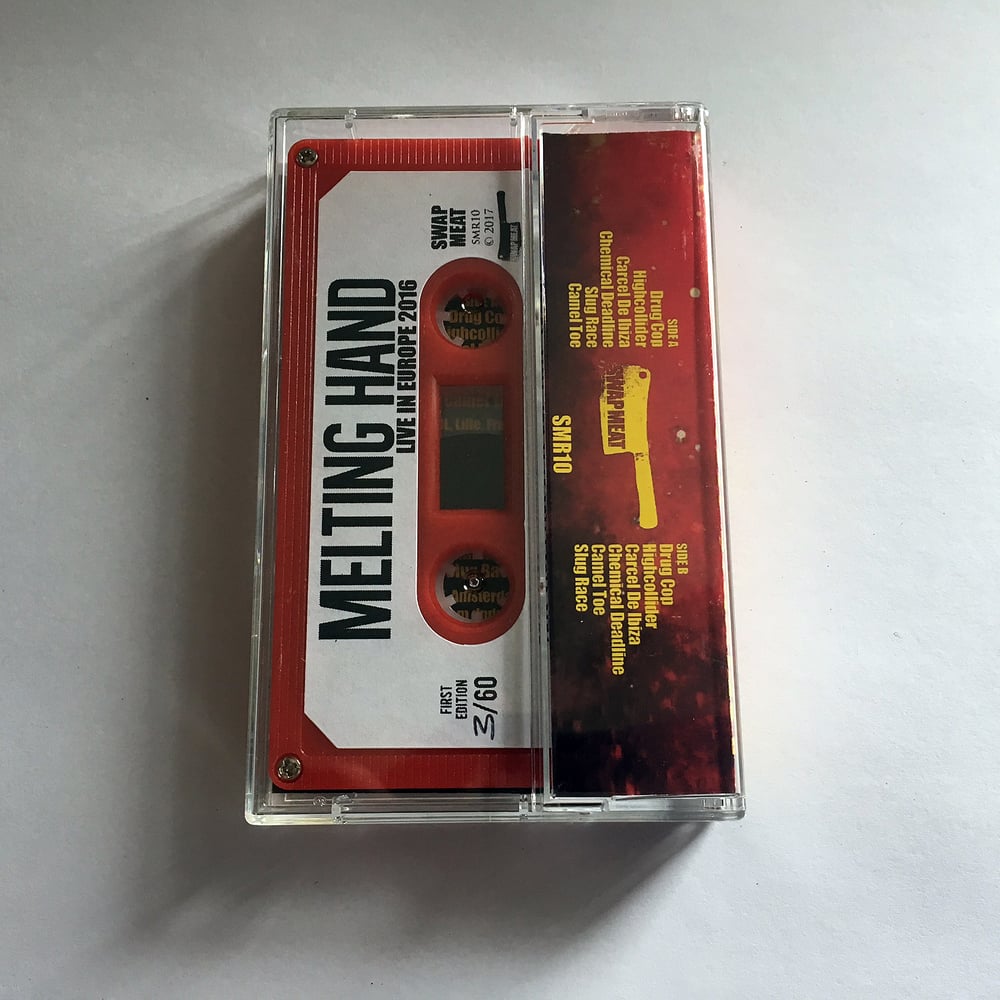 artist: MELTING HAND
title: 'Live In Europe 2016'
catalogue # SMR10
formats: Cassette & MP3
label: Swap Meat
Tracklisting
A. Live @ Le CCL Lille, France Nov 4th 2016 (44:56)
B. Live @ OCCI Amsterdam, Holland Nov 6th 2016 (44:44)
The tenth release on RS sister label SWAP MEAT.
Limited run of 60 hand numbered tapes with red (screw in) tape shells. Featuring ex and current members of Gum Takes Tooth, Terminal Cheesecake, Luminous Bodies, Skullflower, BONG, Drunk In Hell, 11Paranoias, Blown Out and Haikai No Ku.
Audio hand tweaked by Mike Vest for this release.