BLOWN OUT 'Superior Venus' Cassette & MP3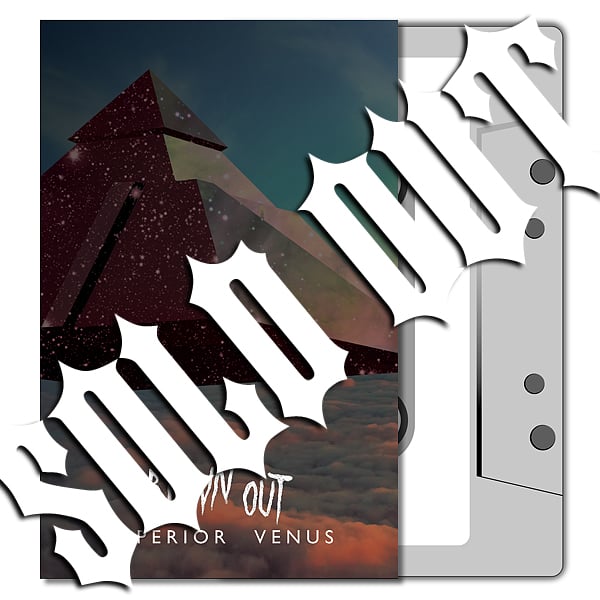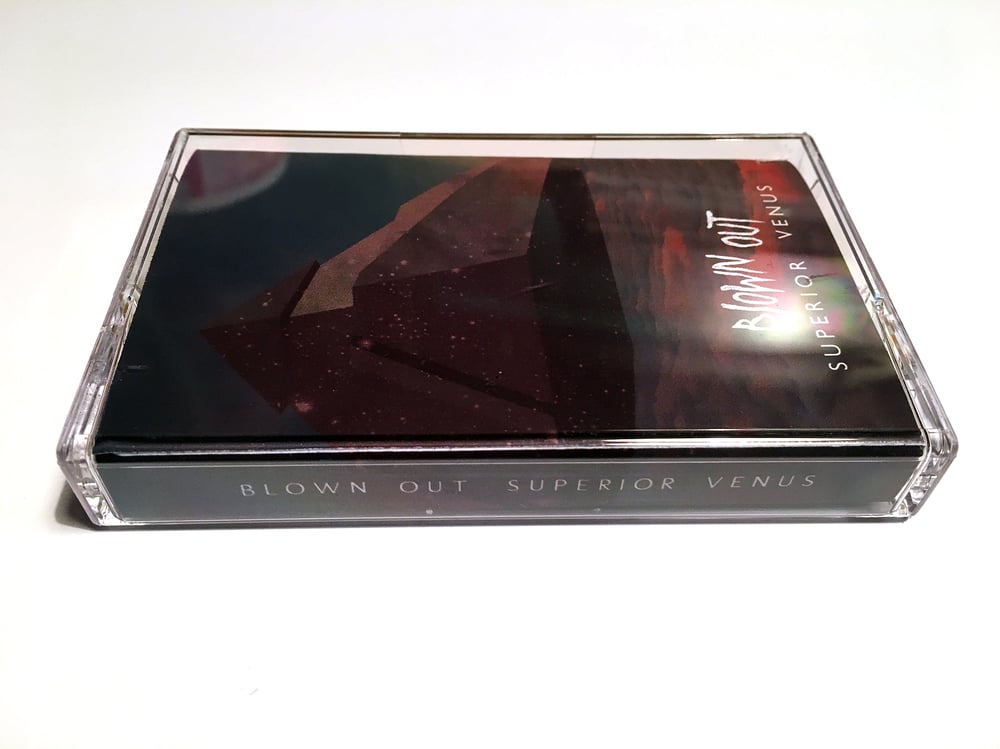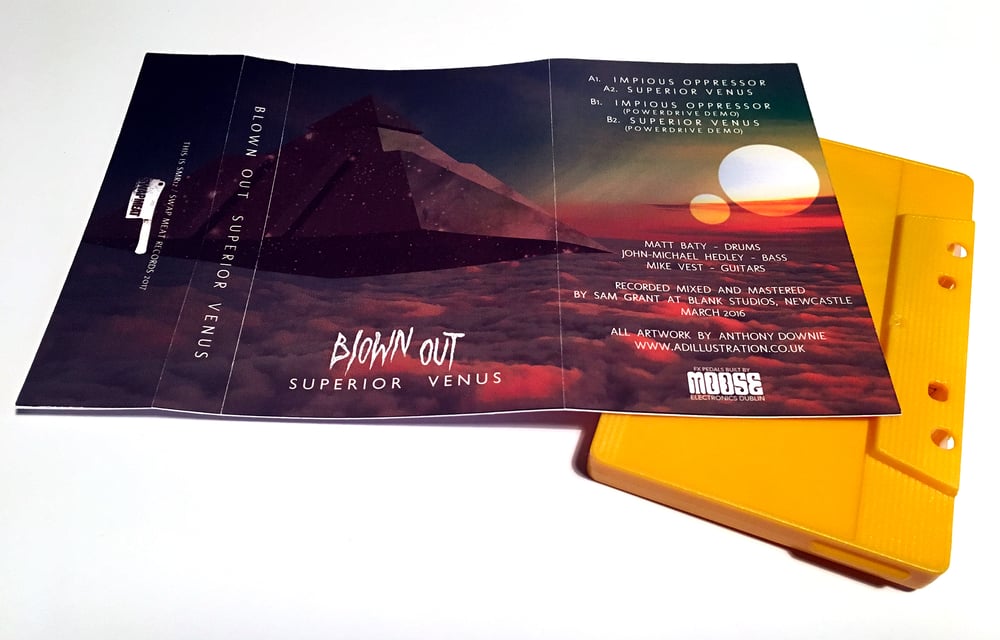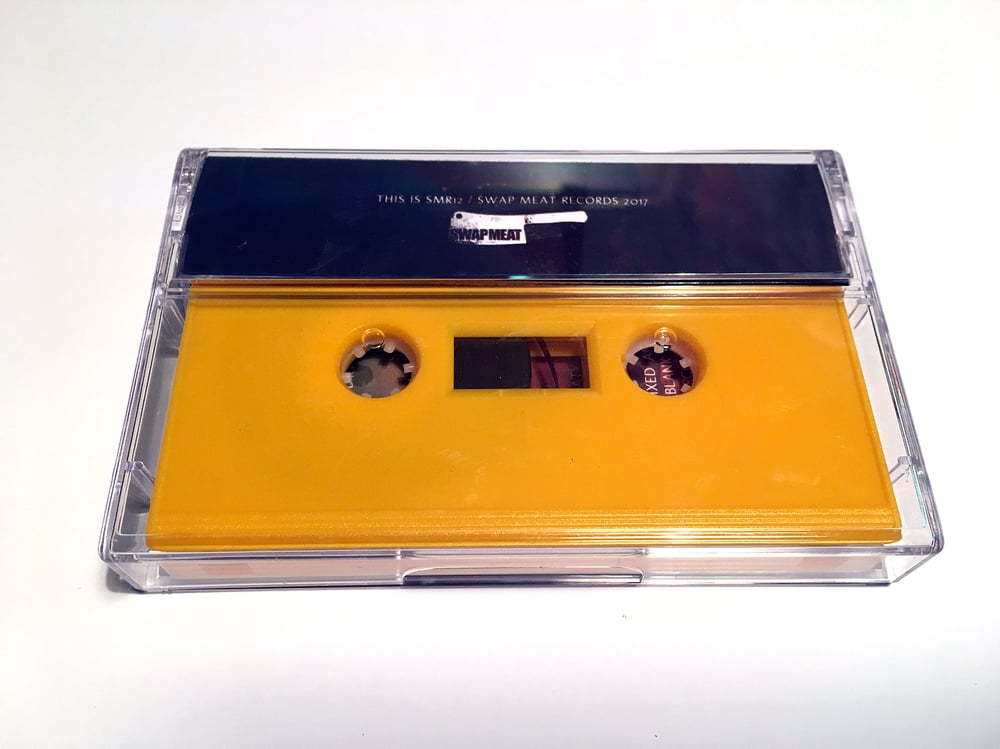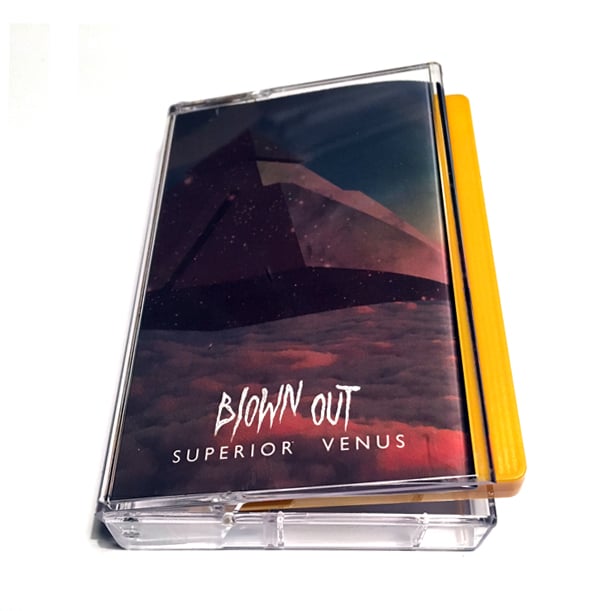 artist: BLOWN OUT
title: 'Superior Venus'
catalogue # SMR12
format: Cassette & Download
label: Swap Meat
release date: March 24th 2017
Pro duped cassette, first edition of 75 numbered copies with bright orange tape shells and download code. Also available on neon orange coloured vinyl LP
Tracklisting:
A1. Impious Oppressor (15:15)
A2. Superior Venus (15:38)
B1. Impious Oppressor (Powerdrive Demo)
B2. Superior Venus (Powerdrive Demo)
Protector Of Kings, Ejected Comet, The Reversing Earth, The Opaque Dream, Superior Venus
'.. the Sun rose contrary to his wont; twice he rose where he now sets, and twice he set where he now rises ..'
Telepathic Rhythms collide with High Mindstream Waste Guitar.
Heavy, melodic, destroying.
The whole universe in your brain
Power Trio Powerdrive Psychedelic Rock
Matt Baty - Drums
John-Michael Headly - Bass
Mike Vest - Guitars