HENRY BLACKER 'Hungry Dogs Will Eat Dirty Puddings' Cassette w/ Exclusive Track & MP3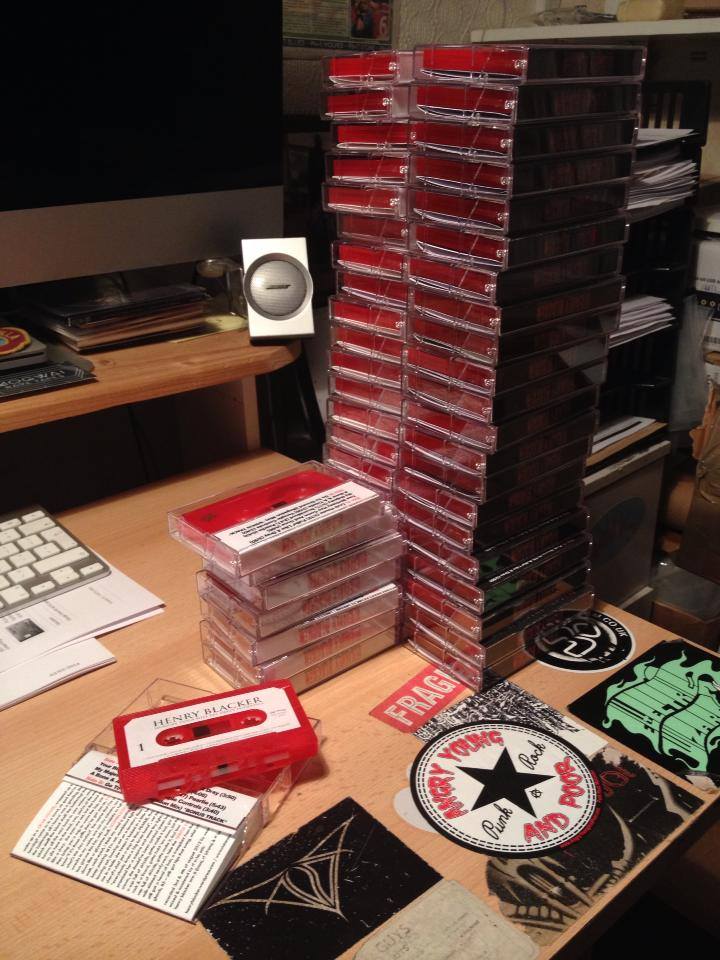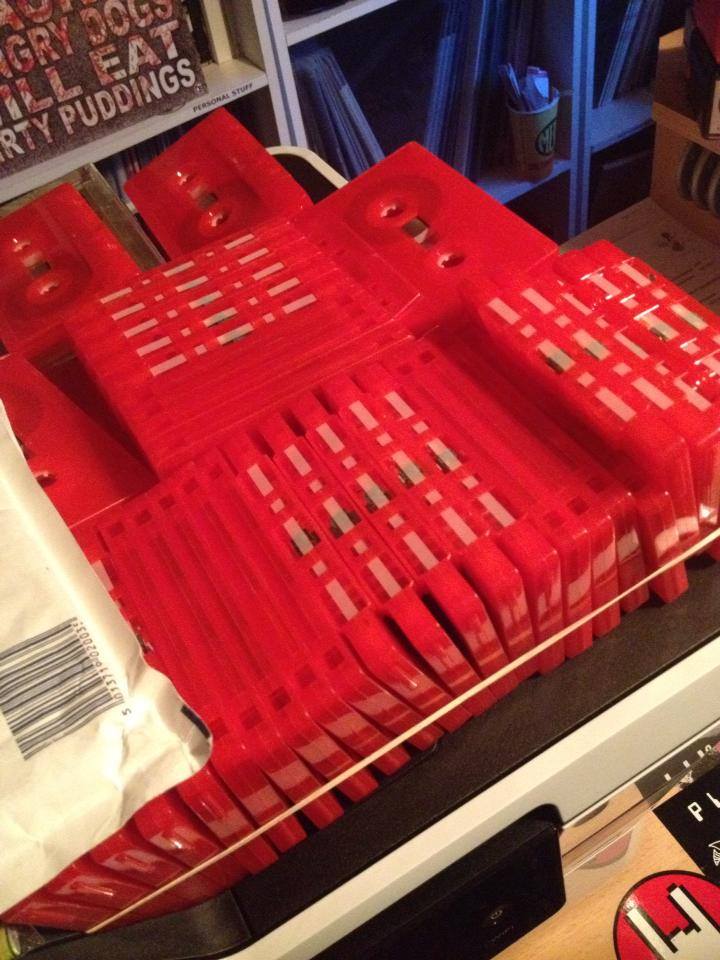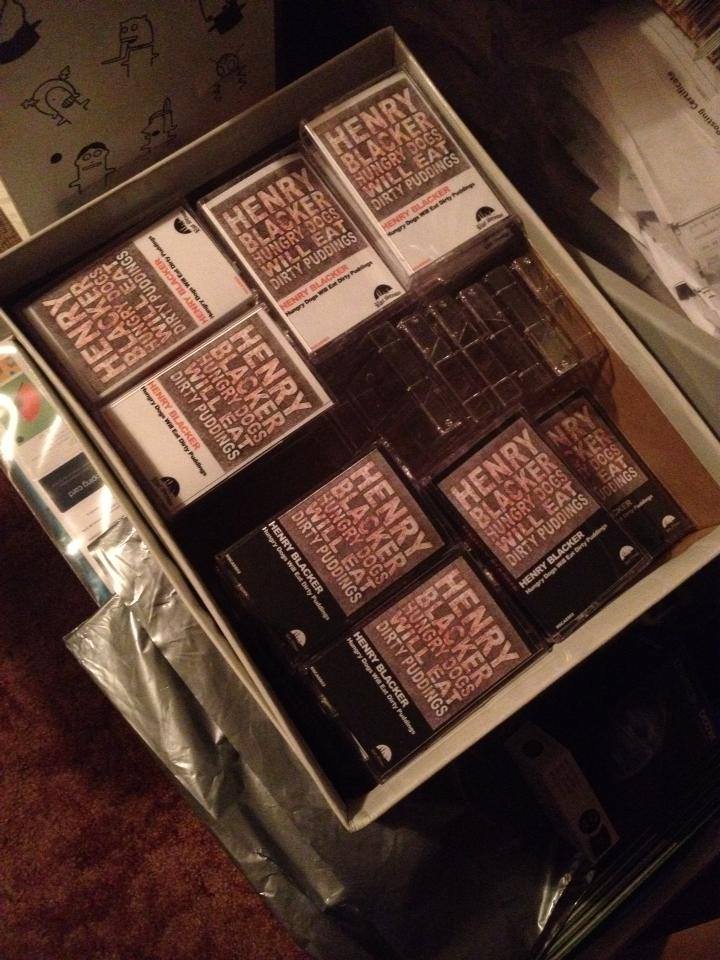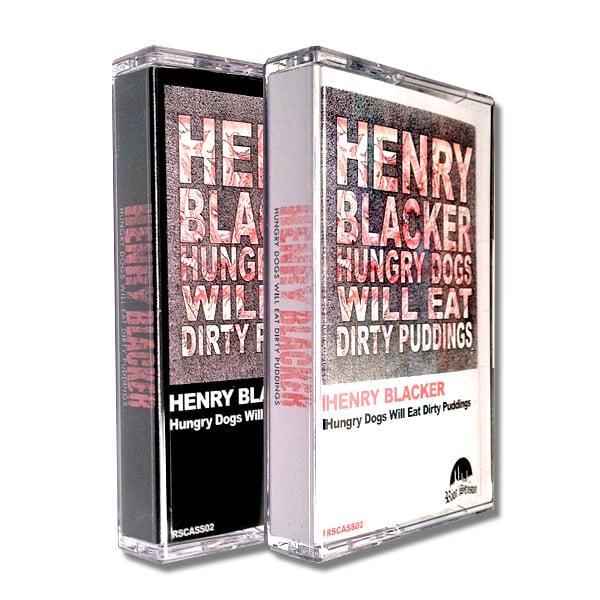 Limited edition one off cassette run. This format contains a bonus track 'Go To Ground' which is EXCLUSIVE to this format only.
All orders come with a MP3 download code (of the album only) which can be redeemed via the RS Bandcamp site.
artist: HENRY BLACKER
title: 'Hungry Dogs Will Eat Dirty Puddings'
catalogue # RSCASS02
formats: Cassette
labels: Riot Season
Tracklisting
A1. Crab House (3:32)
A2. Pullin' Like A Dray (3:50)
A3. Your Birthday Has Come And Gone (4:06)
A4. My Majesty (3:11)
A5. Scumblood (2:47)
A6. Pearlie (5:43)
A7. A Bone & A Thistle (3:06)
A8. Temple Controls (3:40)
B. Go To Ground (Mogadon Mix) (7:15)
Release Info:
HENRY BLACKER are a rock band, a three piece, two from the group HEY COLOSSUS and a brother on the drums. These are the times they thought, let's: WHOOP AND A HOLLER. Recorded August 2013 for £450 by Westminster Brown (Tim Cedar, Part Chimp) at the legendary Dropout studios, South London whilst a man from Torche watched on.

"Finally England provides a credible power trio. Fans of 70's heavy boogie will love it, but it'll also appeal to folk that dig Clint Foetus, Rapeman, Kyuss, Uncle Acid, Melvins, QOTSA/Desert Sessions. One of the (many) things I like about Hey Colossus (with whom Henry Blacker share two members) is their unrepentant Rockist streak, and boy is that made manifest on this offshoot. The album starts with a riff that would sit quite happily on 'Grand Funk', 'Blues for the Red Sun' or ZZ's classic 'Deguello', but within seconds the Henry Blacker English Power-Boogie identity is patented. Some of the vocals treatments are classic Billy Gibbons (the Manic Mechanic sprang to mind) meets early QOTSA era Josh Homme. Available on vinyl and a limited run cassette from Riot Season, the cassette is strangely appropriate because these eight musings on aging, power, and failure are driving music. This is the album that the maniac in the monster truck is playing as he triesto mow you down in a 70's drive-in movie. It's the album Kowalski is playing to keep his drug and fatigue-addled mind alive as he heads for the Vanishing Point." (Toby Mearing)
HENRY BLACKER TOUR DATES
Please check www.henryblacker.co.uk for updated dates as i keep forgetting to add em here
This album, the band's debut, is on Riot Season (UK & Europe) and Learning Curve (USA), vinyl and download
Straight rockin'