EARTHLING SOCIETY 'England Have My Bones' Cassette & MP3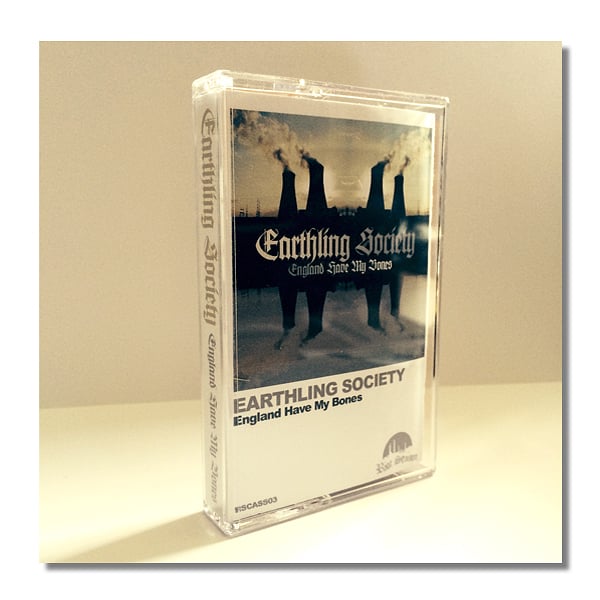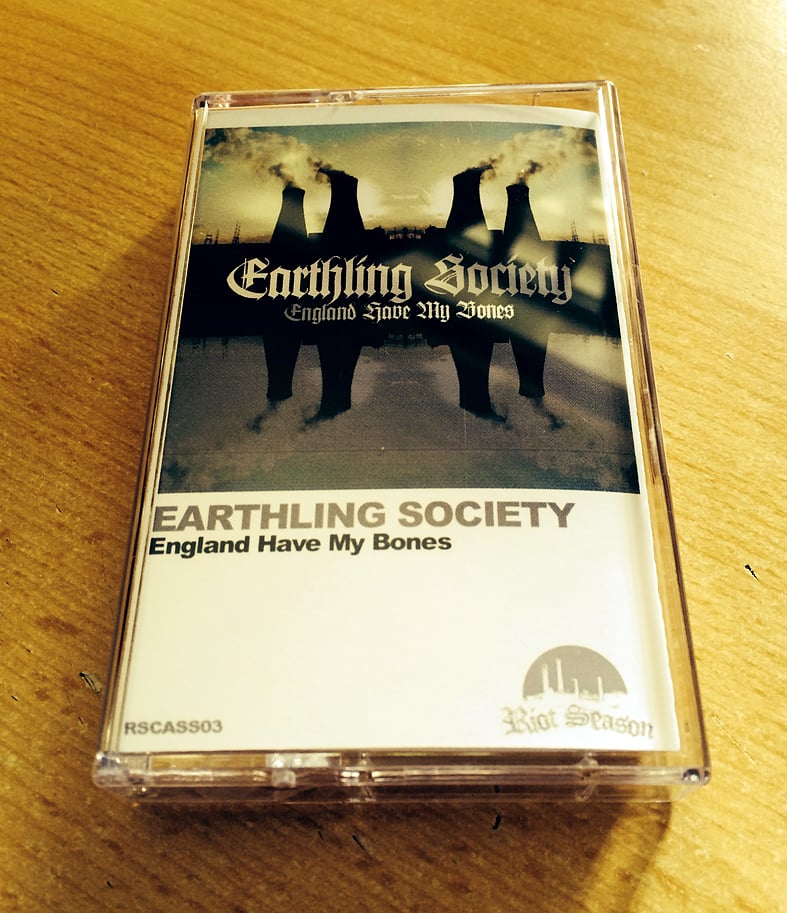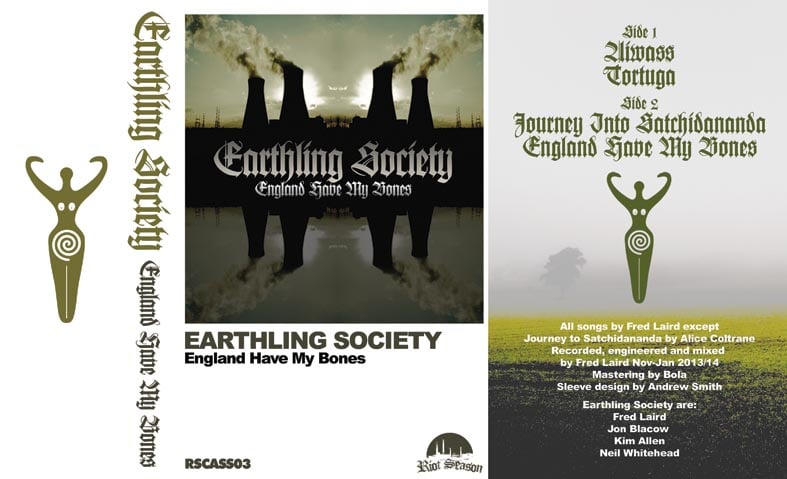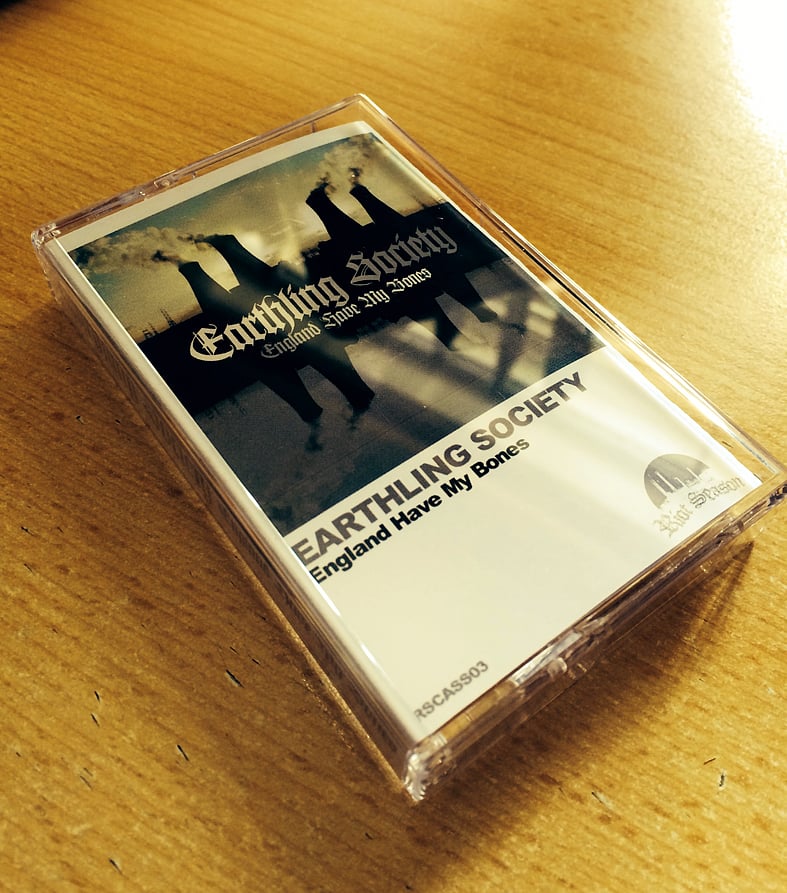 Limited edition cassette run in rustic orange tape shells. Comes with case and colour insert/sleeve.
All orders come with a MP3 download code (of the album only) which can be redeemed via the RS Bandcamp site.
artist: EARTHLING SOCIETY
title: 'England Have My Bones'
catalogue # RSCASS03
formats: Cassette
labels: Riot Season
Tracklisting
A1. Aiwass (11:10)
A2. Tortuga (8:36)
B1. Journey Into Satchidananda (15:16)
B2. England Have My Bones (4:30)
Release Info:
Earthling Society are a Kosmische quartet that in the main hail from of of the most un-Kosmische areas of North West England, Fleetwood. A town so bleak you literally can't drive through it; sticking out of the British Isles like a crippled dick into the the murkiest part of the Irish sea. Here, Earthling Society built their lo-fi studio in an old deserted glass factory and since 2004 have recorded a number of albums under the influence of mushrooms, cheap speed and cheaper beer - hoping for a few minutes to transport themselves from the reality of where they really live. Along they way they have hitched rides with Julian Cope, Hawkwind, Damo Suzuki, Guru Guru and Blue Cheer.
So, after ten years and numerous albums, England's psychedelic pagan quartet Earthling Society finally deliver their masterwork. 'England Have My Bones' is a creative and career peak. Taking elements of their past sound but working them into a new hazy mushroom-fuelled state, psychedelia, avant garde drones, and warped space-rock all show their faces over the album's forty minutes.
Musically this sits somewhere between the Boredoms 'Vision Creation New Sun' and Alice Coltrane / Pharaoh Sanders 'Journey in Satchidananda' opus, without ever sounding quite like either as a whole.
Opening track 'Aiwass' builds from drones and subtle Eastern-tinged guitar lines to eventually come together in a spaced-out cacophony of swirling sounds. 'Tortuga' follows and is the album's most accessible track, 8 minutes long with an almost shoegazey pop swirl to it. The fifteen-minute reworking of Coltrane's classic 'Journey in Satchidananda' opens side two and is an epic undertaking that evolves and dissolves on itself constantly. A brave undertaking, but they rise to it and even take it up a few levels. Last track 'England Have My Bones' is a short avant garde piece that shatters the previous calm with its freeform guitar lines and throbbing bottom-end until it collapses on itself and ends with a slow acoustic pulse.
With 'England Have My Bones', Earthling Society have come of age. Again