MAINLINER 'Mellow Out' CD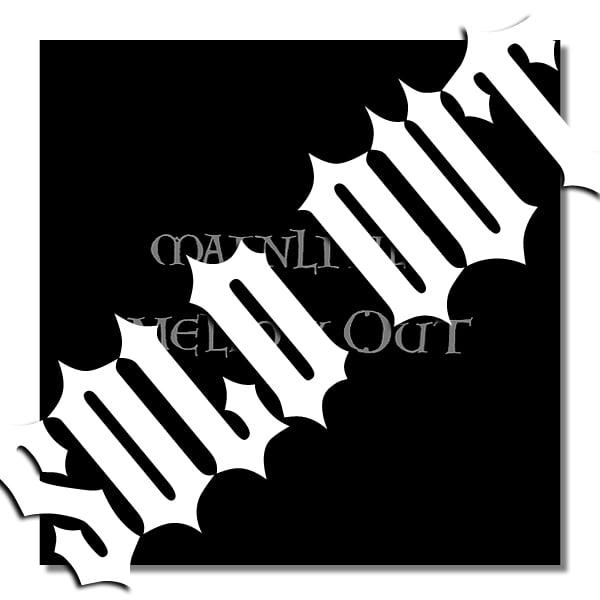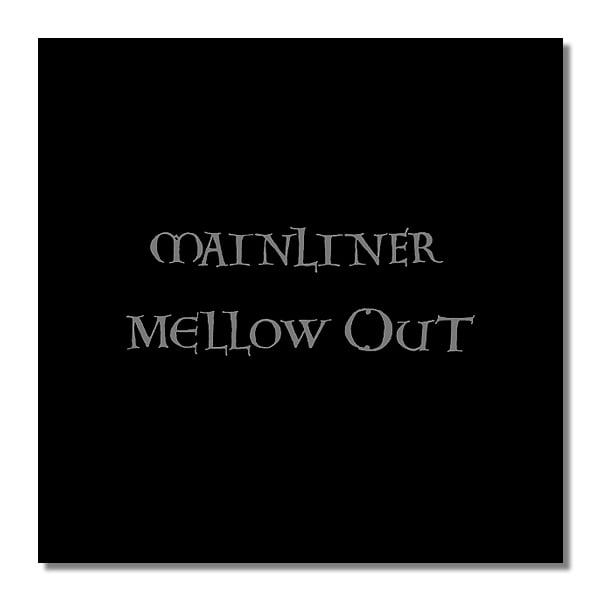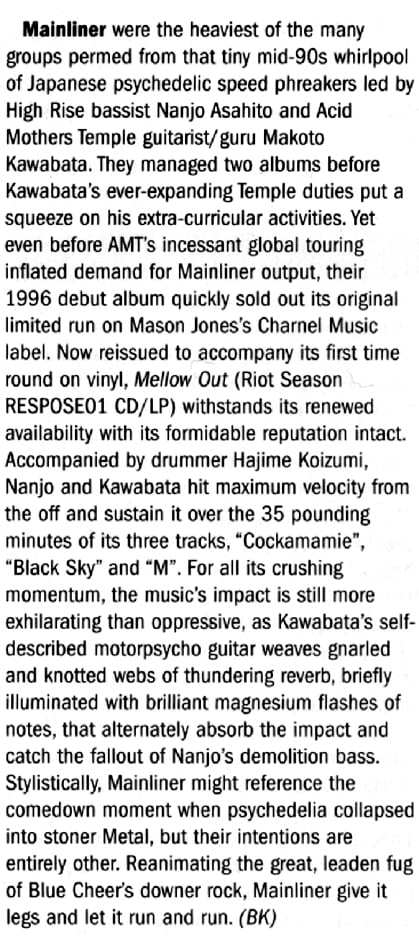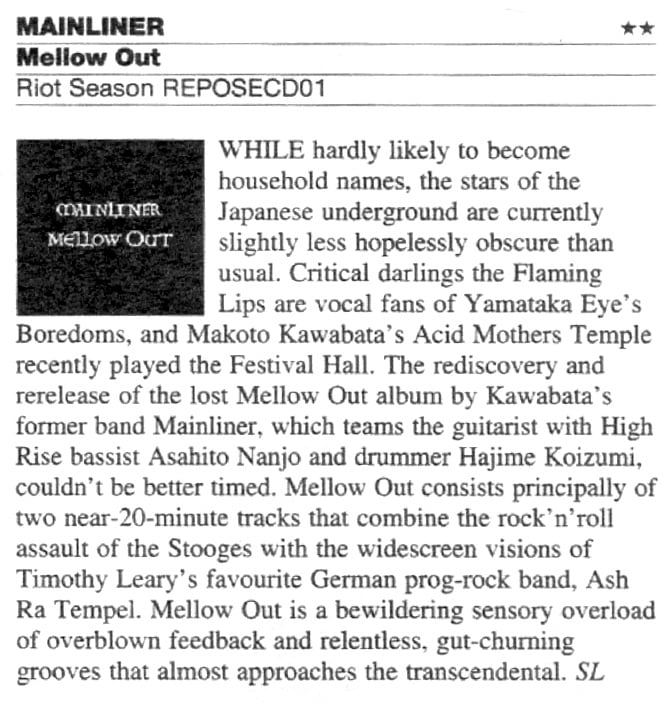 artist: MAINLINER
title: 'Mellow Out'
catalogue # REPOSECD01
formats: CD
CD Tracklisting :
1. Cockamamie (1:51)
2. Black Sky (15:17)
3. M (18:37)
Release Info :
'Mellow Out' was the pinnacle of achievement for guitar driven brain crushing madness from the Japanese trio consisting of Asahito Nanjo (High Rise), Makoto Kawabata (Acid Mothers Temple) and Hajime Koizumi. Originally released on CD back in 1996 on the Charnel label, the pressing quickly disappeared and has been unavailable ever since making it one of the most sort after masterpiece's of the Japanese underground. Now brought back to life not only on CD but for the first time ever on limited vinyl too.
Vinyl and CD both come in all Black / Silver metallic ink sleeves.
The vinyl pressing is limited to 750 copies for the world and will not be repressed. The mail-order Red vinyl copies are strictly limited to 200 and only available from the label direct.
Extra Info : A small number of 'white' sleeved versions of the vinyl slipped out unnoticed due to a printing balls up. No more than 50 made it out into the public domain
Mainliner were :
ASAHITO NANJO - Bass Guitar / Vocals
HAJIME KOIZUMI - Drums
MAKOTO KAWABATA - Motor Psycho Guitar
'Mellow Out' was originally released by Charnel Music 1996 (CHCD-19) licensed to Riot Season with thanks to Mason Jones.