WILD ROCKET 'Formless Abyss' Promo CD-R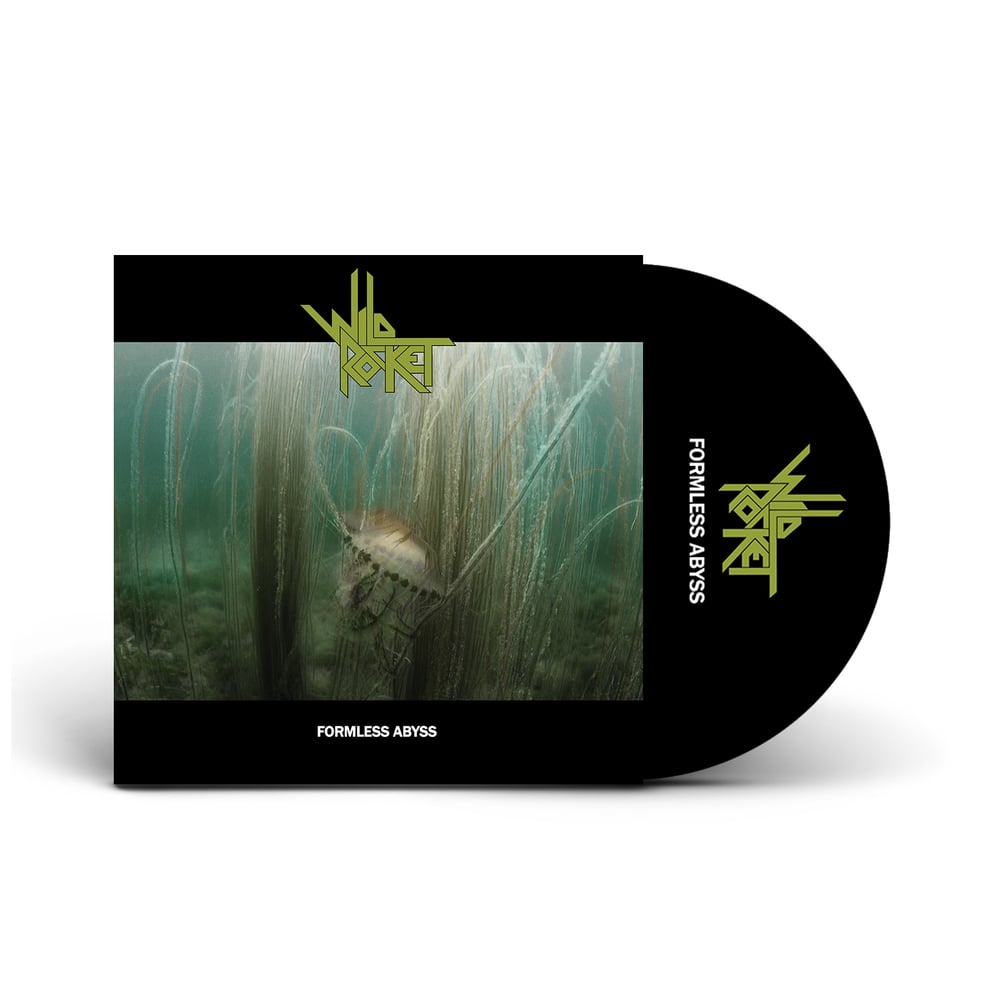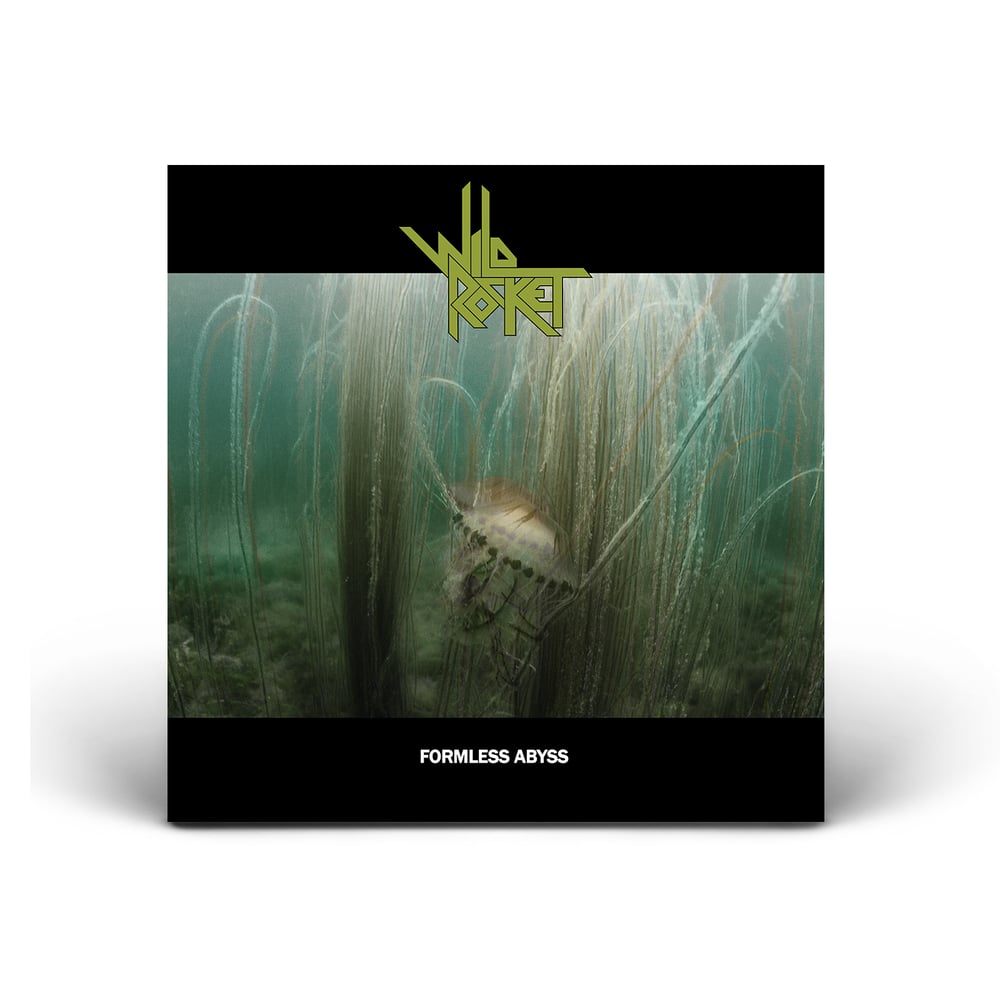 How to place an order :
1. Click on the 'select option' tab, choose what you want from the list
2. Click 'add to cart', it's now in your shopping basket
3. If you want multiple items, just go to the relevant release pages and add anything else you want to your cart before going to checkout
4. Done adding stuff?, then go to cart, that little trolley thing top right
5. Check out, it's a simple as that
Now i'll get busy packing and posting it.
Thanks! Andy/RS
CUSTOMERS OUTSIDE THE UK PLEASE NOTE : All non UK shipping prices are for standard airmail only. This does not include any tracking or insurance. If you want to upgrade to registered shipping please click on the OPTIONAL REGISTERED MAIL ADD ON (OUTSIDE UK ONLY) to your cart before you checkout and pay for your order. All you need to do is add it to your shopping cart as you would any other item, and that £5.00 will cover the cost of upgrading your order to registered mail.
artist: WILD ROCKET
title: 'Formless Abyss'
catalogue # N/A
format: Promo CD-R
The CD-R contains the whole album and comes in a printed card sleeve.
A little note about CD-R's. They are notoriously awkward to play on some CD players. The more expensive the CD player the less likely they are to play in my experience. Please don't buy unless you know CD-R's play on your player.
CD-R Tracklisting
1. Formless Abyss (10:40)
2. Interplanetary Vibrations (11:35)
3. The Future Echoes (19:46)
When not enthralled to the cosmos, WILD ROCKET call Dublin, Ireland home. It is from this base that their new record FORMLESS ABYSS emanates. This, their third transmission as a musical unit, features three long form pieces of swirling intensity brought to you by Riot Season Records on limited edition "seaweed green" vinyl.
The WILD ROCKET lineup has expanded and contracted around three core consciousnesses since Jon Kelly's 2018 departure. Jon controlled the synthesisers on the first two records, Dissociation Mechanics in 2017 and Geomagnetic Hallucinations in 2014. The trajectory has been altered but the goal has remained unchanged.
The three core members of Cian "Moose" Megannety, John Breslin and Niall Ó Claonadh (on bass, drums and guitars respectively) are joined in this transmission by:
- George Brennan (Film Composer and member of Cholera House/BB84/ex Melodica Deathship etc.) on modular synthesis and gong.
- Colin Mifsud (Disguise/Cyborg AD/Wolfbait/Drainland and many more) on second drum kit.
- Tommy O'Sullivan (Deepinthewoods66/Estel/Blood Red Dolls) on guitar and all important duties of engineering, mixing and producing the record.
George has since become a full-time member of the Rocket crew, bringing the band back to a solid four piece. That said, membership will likely fluctuate as needed for certain live performances. History may repeat itself but the future remains untold.
Mastering was handled by Ivan Jackman (Girlband, Jape, Solarbears, Stano)
As a confluence of ideas and methods, WILD ROCKET endeavour to interpret the subtle signals of the universe - the interplanetary vibrations - and present them as brash manifestations of sound. Scientists and Shaman alike have endeavoured to interpret the universal whispers, to elucidate meaning from the measurable and the sensable. It is known that to measure and interpret is to alter and colour those signals and this is what drives the development of WILD ROCKET's sound and interpretation.
FORMLESS ABYSS showcases the band's unflinching pummelling style, drifting from repetitive blows to unhinged swirls of din yet always remaining innately infectious and perhaps surprisingly danceable. The record is presented as a continuous piece in three parts.
The title track A FORMLESS ABYSS appears here for the first time in recorded form – a behemoth of a tune which builds around a drone, joined by dual drums and minimal bass locked into a repetitive groove. A groove that is slowly expanded via multiple guitars and synthesis. Vocals eventually join at just the right moment imploring the listener to "leave your criticisms down" and realise "we're all equal now" in the formless abyss or the place between worlds where our earthly preoccupation with human differences are meaningless.We're all in it together, whether we realise it or not.
The second track INTERPLANETARY VIBRATIONS may seem familiar to some in a simpler form. The expanded lineup and extended development of the core theme brings a new interpretation and experience that is more than worthwhile. The track's vocals juxtapose the hybrid Germanic language of English with the ancient native Irish language of Gaeilge. Both used to promote meaning and interpretation of the interplanetary vibrations felt by all. The track features large dynamic shifts and changes of pace as the message that "it's time to leave" propagated by the Earth itself becomes more frantic and more desperate. The track culminates in a wash of smashed gongs and distorted guitars, leaving the listener to interpret the message for themselves. Should we leave, to protect ourselves or the Earth itself?
The final track FUTURE ECHOES is a doom/kraut juggernaut coming in at just under twenty minutes. Only one question is asked and none answered, are we doomed to repeat the mistakes of previous civilisations over and over, or can we find the cracks of light that echo through and show us a new way forward? We're left in a swirling formless abyss to consider who we are and where we're headed. Will we ever reach the cosmic truth? Or will we be continuously mocked by the cosmic trout?
WILD ROCKET have proven themselves on the live circuit, playing with such visionaries as Ufomammut, Slomatics, Earth, Boris, The Cosmic Dead and old school rock legends Girlschool. One of the heaviest bands to emerge from the melting pot of talent in the Irish music scene, WILD ROCKET's reputation precedes them wherever they travel and audiences and venues alike are left to piece themselves together in the discombobulation.
The band play a home town release show on the 26th March at Bello Bar/Lower Deck (Dublin) with their friends Panik Attacks.