HIBUSHIBIRE 'Official Bootleg Vol 5' Japanese CD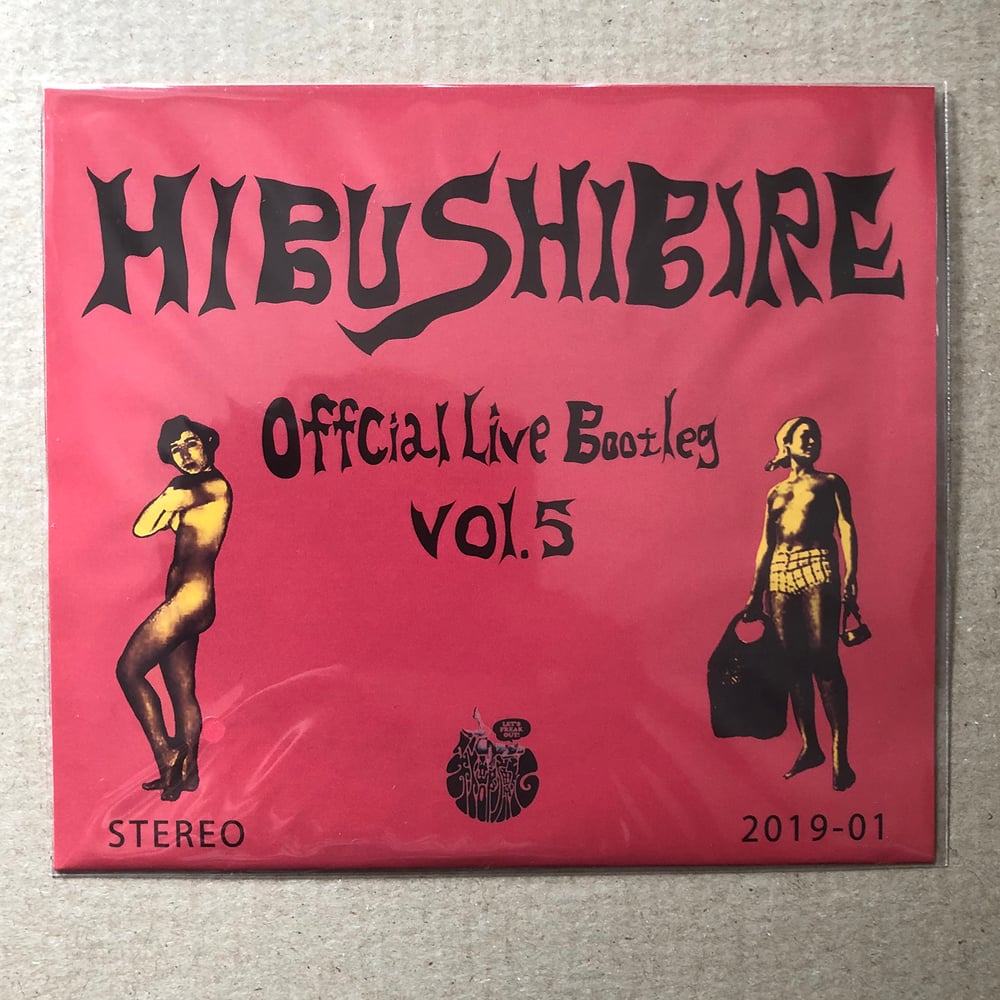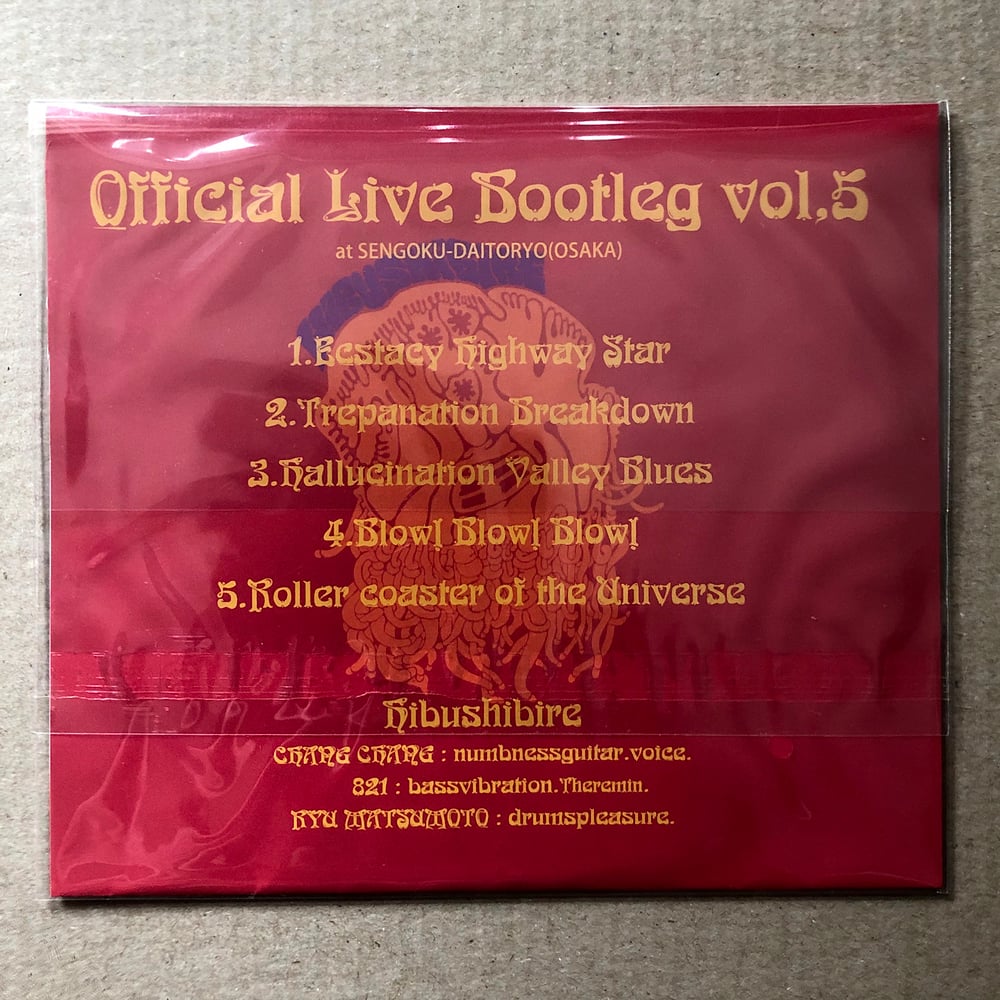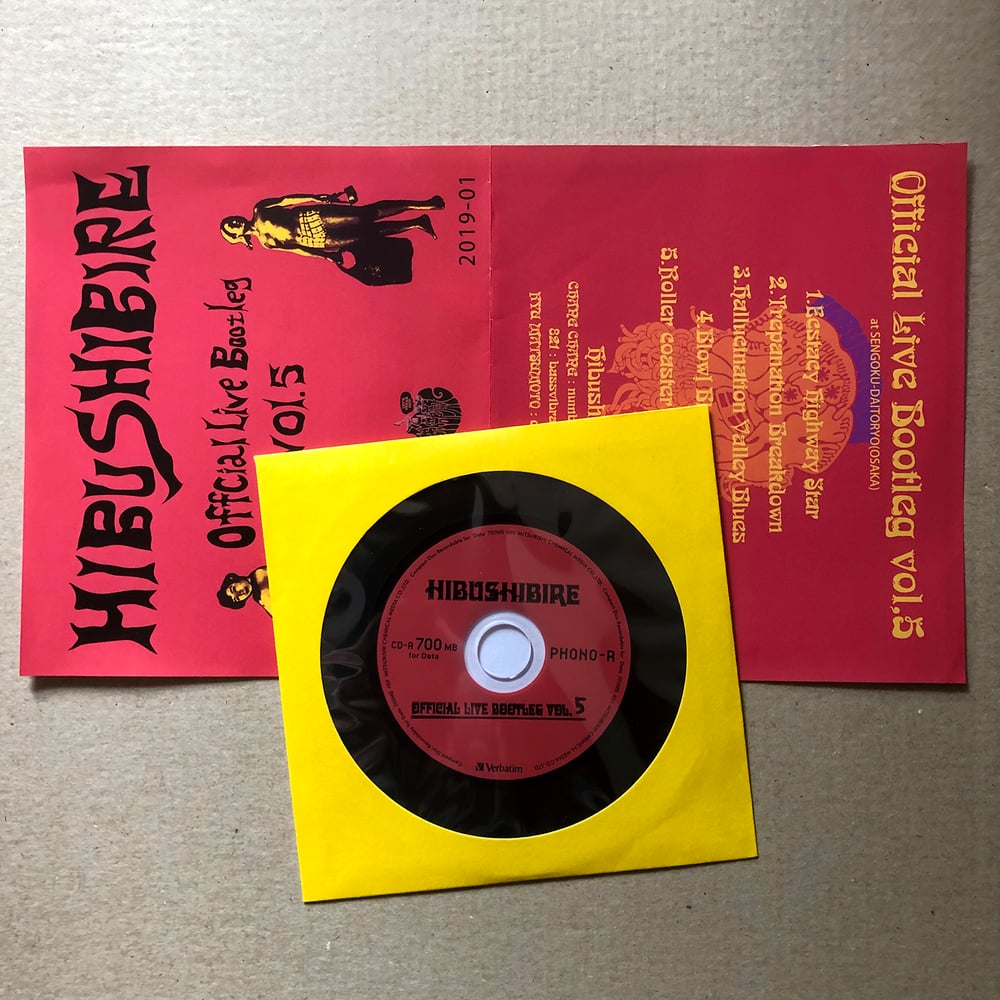 JAPANESE IMPORT CD-R. Please read the following before buying ...
A little note about CD-R's. They are notoriously awkward to play on some CD players. The more expensive the CD player the less likely they are to play in my experience. Please don't buy unless you know CD-R's play on your CD player. These are not like proper factory pressed / glass mastered CD's. That's why they are easy to make and cheaper than a shop bought CD.
artist: HIBUSHIBIRE
title: 'Official Bootleg Vol 5'
catalogue # N/A
format: Japanese made CD-R

CD-R Tracklisting :
1. Ecstasy Highway Star
2. Trepanation Breakdown
3. Hallucination Valley Blues
4. Blow! Blow! Blow!
5. Rollercoaster of the Universe
Recorded at SENGOKUDAITORYO (OSAKA)
Guitar [Numbnessguitar], Voice – Chang Chang
Bass [Bassvibration],Theremin, – 821
Drums [Drumspleasure] – Ryu Matsumoto
Artwork – aimaiworks