HIBUSHIBIRE 'Freak Out Orgasm!' Japanese CD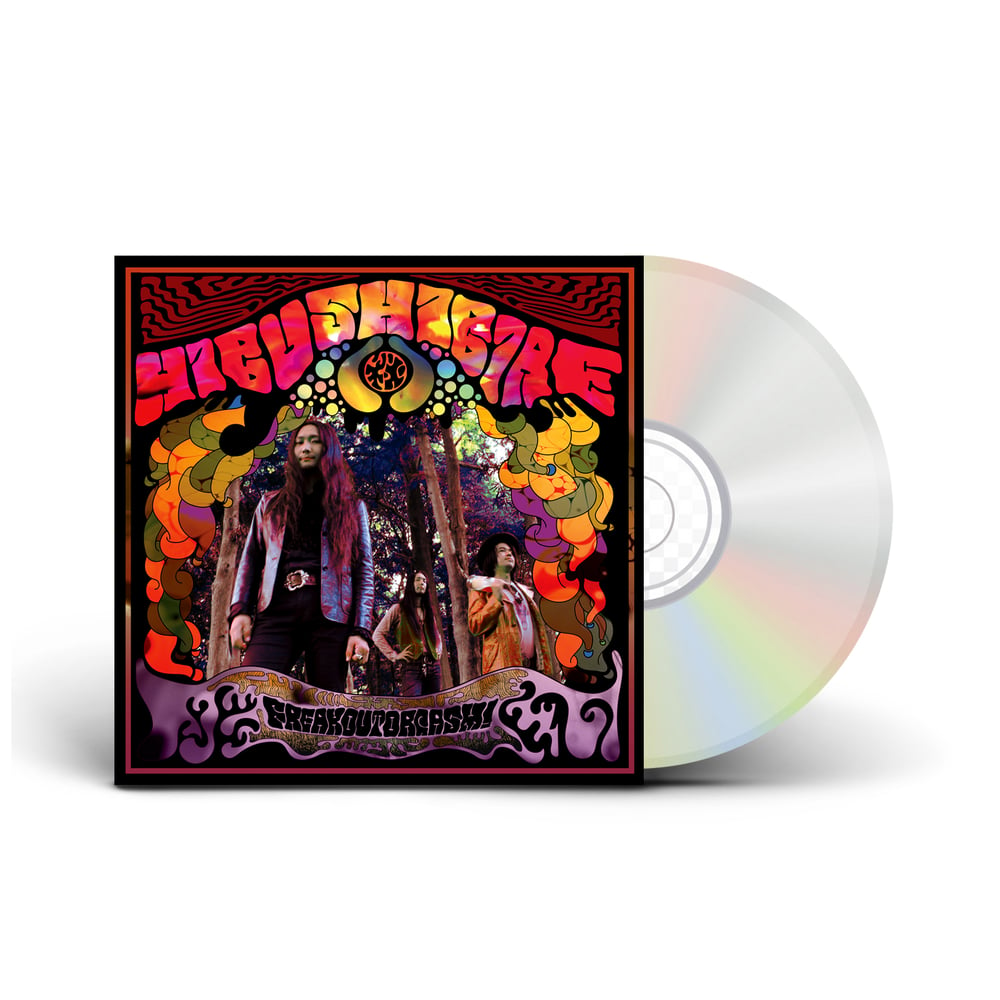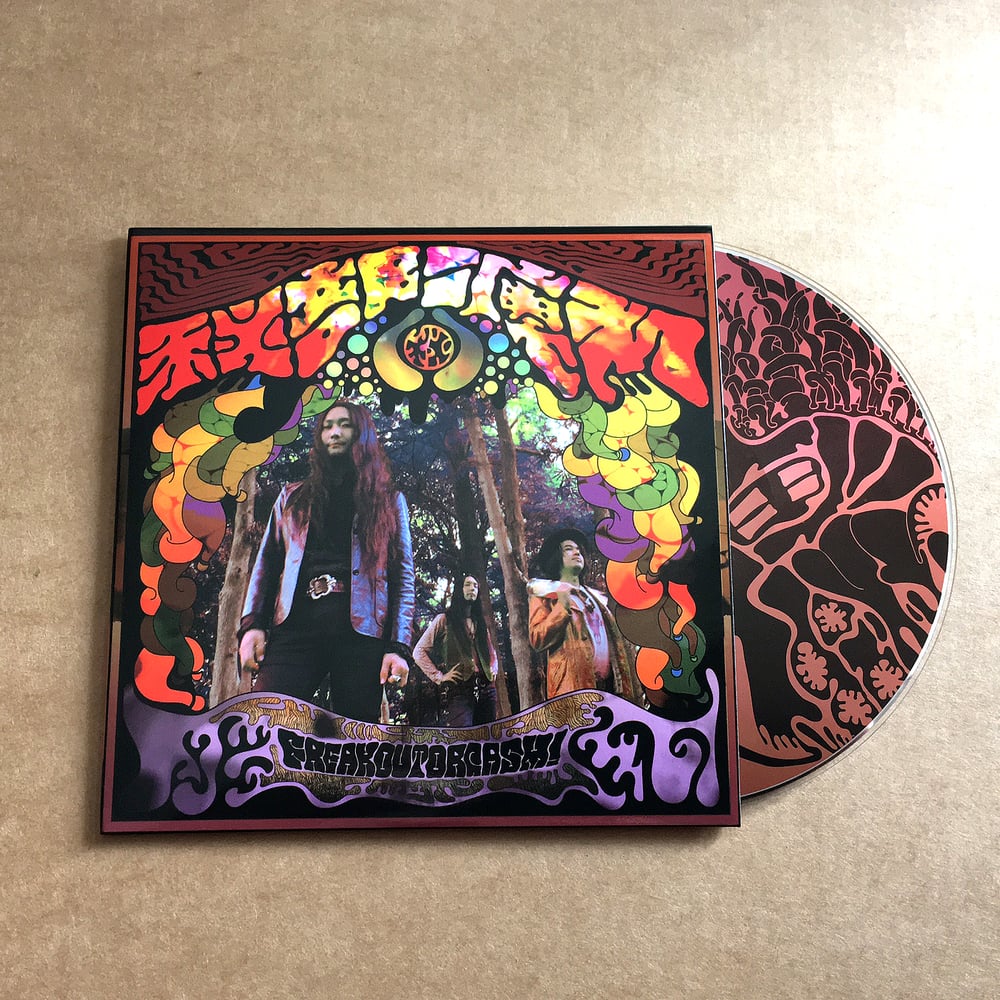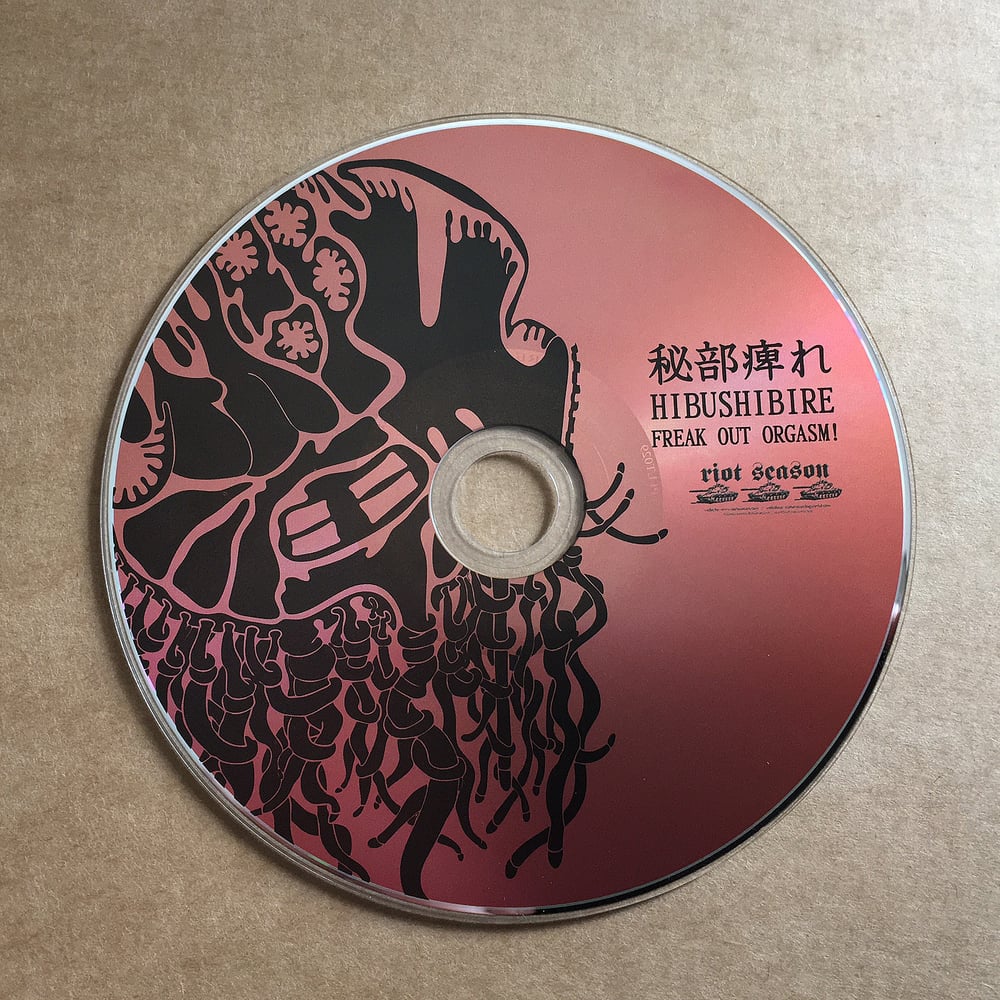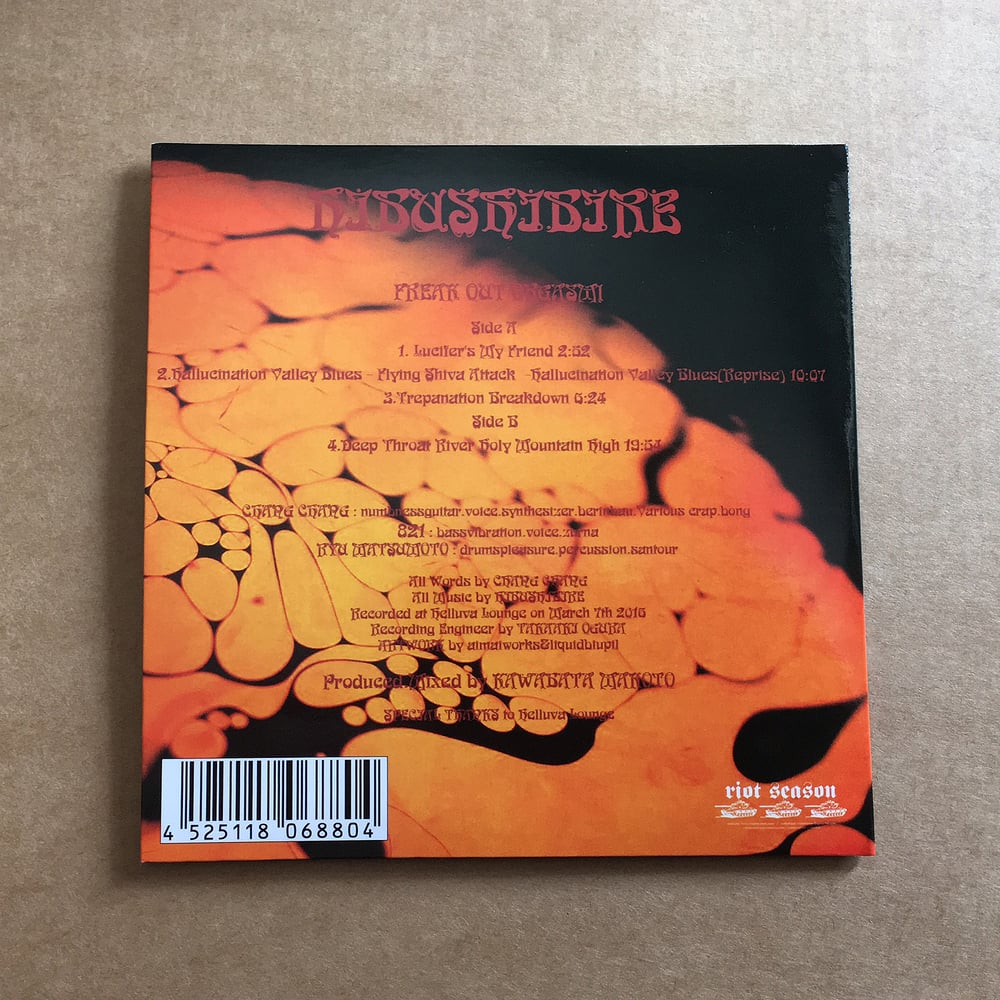 BACK IN STOCK! JAPANESE IMPORT CD. COMES IN A SHRINK WRAPPED CARDBOARD SLEEVE
artist: HIBUSHIBIRE
title: 'Freak Out Orgasm!'
catalogue # N/A
format: CD - Comes in shrink wrapped printed colour card sleeve
CD Tracklisting :
1. Lucifer's My Friend (2:52)
2. Hallucination Valley Blues - Flying Shiva Attack - Hallucination Valley Blues (Reprise) (10:06)
3. Trepanation Breakdown (6:23)
4. Deep Throat River Holy Mountain High (19:54)
ABOUT THE BAND
Hibushibire are an Osaka based Japanese hard psychedelic freak out rock band. The band was formed by guitarist Chang Chang and bassist 821 as a improvisation jam rock band in 2012, and the line-up had the present member in 2015 via several times of member change.
The present members are
Chang Chang (freak out guitar/Vocal) who makes shred guitar his strong point and is given the nickname Psychedelic young nobleman
821 (freak out Bass/Chorus) who is playing an active part by various bands
Ryu Matsumoto (freak out Drums) who play with a large number of domestic and foreign musicians as improvisation drummer.
The band which consists of a member with many carriers, and their musical style changed to hard psychedelic rock accompanied by several times of members change.
The large portion of the Hibushibire's musicality is influenced by Acid Mothers Temple, 60's Hard rock, 70's Progressive rock and additionally various psychedelic music, and they are pursuing original music committed to be ROCK and PSYCHEDELIC.
Hibushibire is called Advance party of a next generation psychedelic rock band by Kawabata Makoto (Acid Mothers Temple/Mainliner etc)
"Hibushibire" is Japanese old porno slang which is meaning as freak out orgasm.
ABOUT THE ALBUM
Freak Out Orgasm! is first studio album by Hibushibire in their 4th year.
They had chance to record studio album during 4 years, several times, but they could not because of member change, etc The 'Freak Out Orgasm!' album was recorded in just one day at Helluva Lounge (their home ground venue), and it was overdubbed with folk instruments such as Zurna, Santur, and an electronic sound of synthesizer in order to make more psychedelic.
It was mixed by Kawabata Makoto of Acid Mothers Temple as as a producer at his mountain top studio temple. It became more psychedelic and exciting by making him a producer. When the show, they play songs with interplay, so it is often played long length. Tracks that are included in the album are the shortest version. 'Deep Throat River Holy Mountain High' is representative song of Hibushibire, and the band often play that various versions. Freak Out Orgasm! is the album just like a business card for the rock scene around the world to Hibushibire. However, it might be not limited to that...
Let's Rock!!
THE BAND
Chang Chang (freak out guitar/vocals)
821 (freak out bass/chorus)
Ryu Matsumoto (freak out drums)