HENRY BLACKER 'The Making Of Junior Bonner' Promo CD-R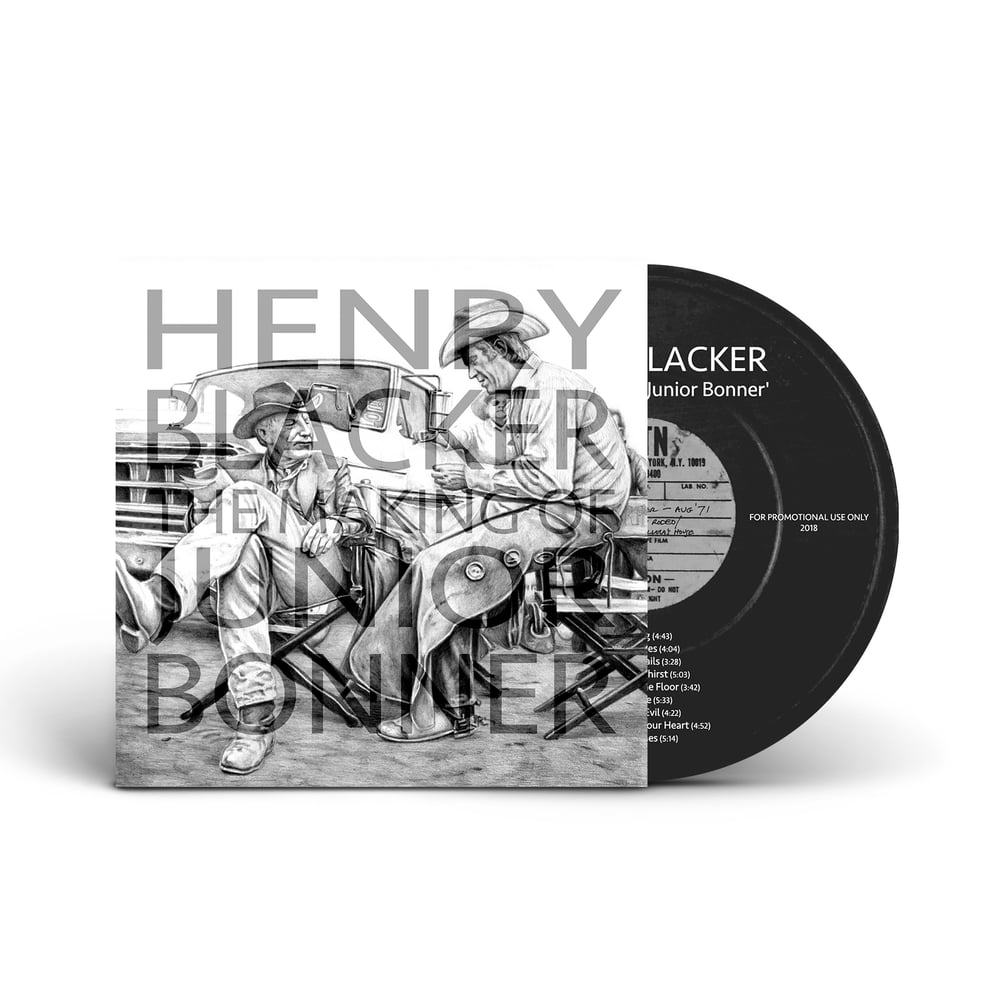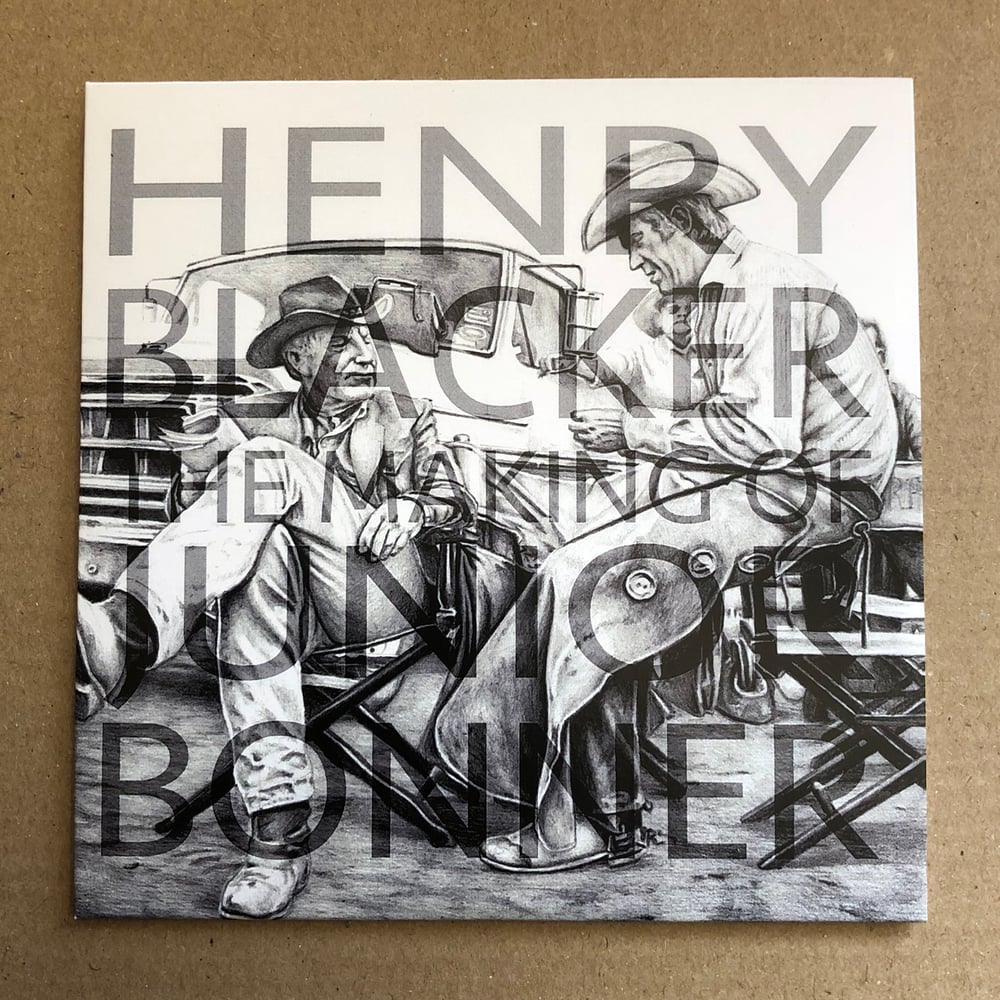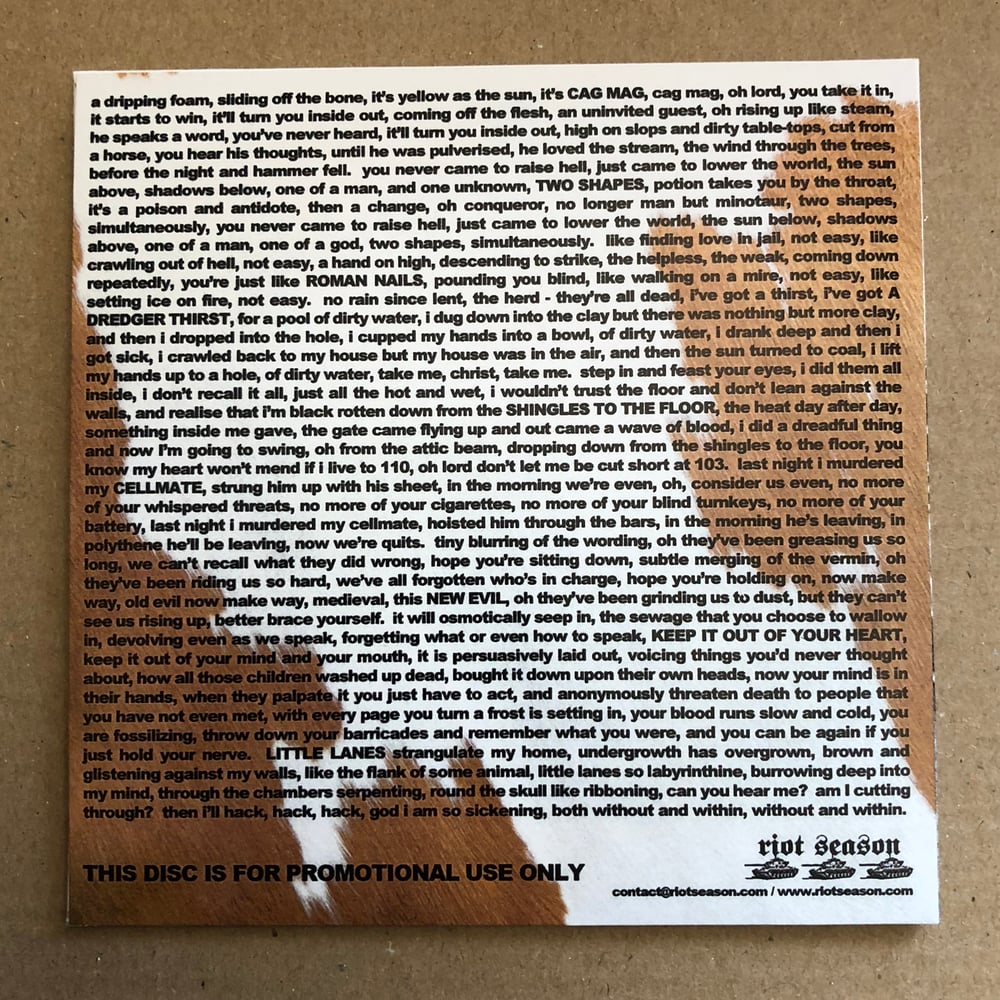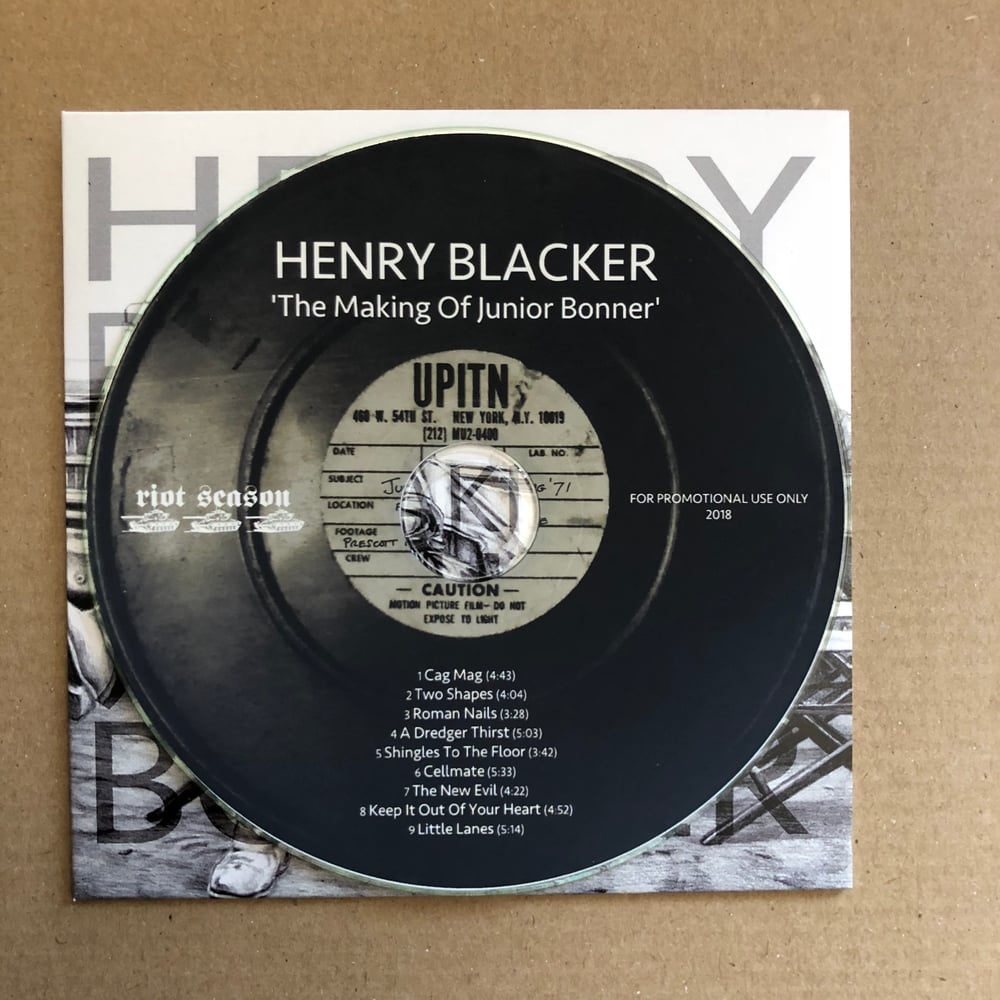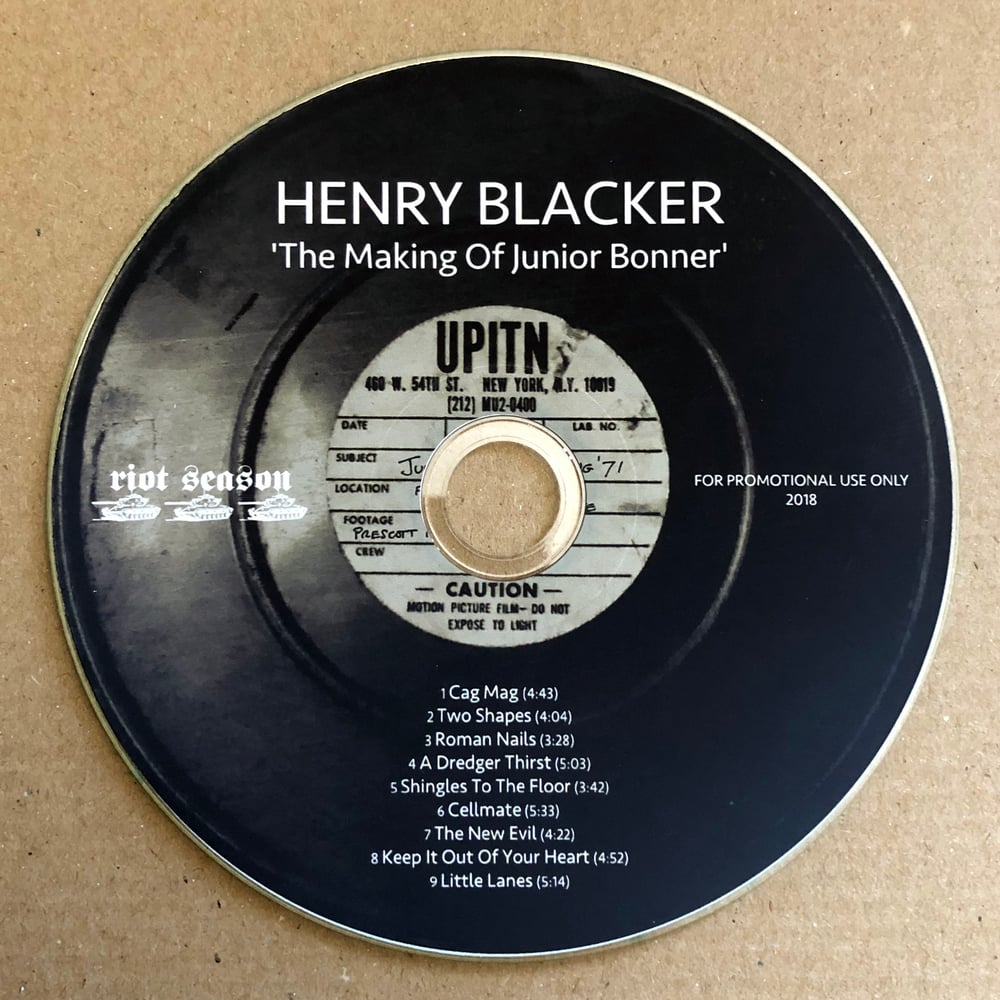 This is a promo CD-R (not a factory pressed CD) and is made for radio/press/distro purposes only. I've got a few extra copies made up with the bands consent so here they are. It's a CD-R with onbody print inside a printed card sleeve. One off pressing.
A little note about CD-R's. They are notoriously awkward to play on some CD players. The more expensive the CD player the less likely they are to play in my experience. Please don't buy unless you know CD-R's play on your player if possible. Once again ... these are not like proper factory pressed CD's. That's why they are easy to make and cheaper than a shop bought CD.
artist: HENRY BLACKER
title: 'The Making Of Junior Bonner'
formats: Promo CD-R
CD-R Tracklisting
1 Cag Mag (4:43)
2 Two Shapes (4:04)
3 Roman Nails (3:28)
4 A Dredger Thirst (5:03)
5 Shingles To The Floor (3:42)
6 Cellmate (5:33)
7 The New Evil (4:22)
8 Keep It Out Of Your Heart (4:52)
9 Little Lanes (5:14)
Somerset trio HENRY BLACKER return with their third album 'The Making Of Junior Bonner'. The follow up to 2013's Hungry Dogs Will Eat Dirty Puddings and 2015's Summer Tombs will once again be released on Riot Season on vinyl and as a download.

Henry Blacker formed because there's nothing to do in Somerset. Henry Blacker formed because the other band they do (Hey Colossus) rehearse in London and they wanted a band they didn't need to travel the width of the country to jam with.

This nine song 40 minute record lyrically covers the downtrodden, shaking them with lysergically gloopy riffs of both the upbeat and downbeat nature. it is perfectly suited for 30 people in a bar having a night of pints. Or a packed venue in some exotic hot spot full of characters having a night of white wines. Or would sit nicely sound tracking a person at home secretly having a night of cans alone, drowning their misery under the weight of an 8 pack of European strength lager.

Inspiration comes from all the desert rock bands and angular punk rock bands that always get listed on these things, you can imagine. Bands that list bands on these things that they want you to think they sound like are ridiculous. They did recently get included on a recent Bandcamp piece: 'Top Ten UK Noiserock bands', but that list didn't include Drunk In Hell so it's not to be trusted.

This record was recorded in Bristol and Barton St David by Ben Turner. Look up Barton St David, it's in the middle of nowhere and it's really lovely. It's also where HB rehearse. It's got it all, and biscuits on top.