BLOWN OUT / COMACOZER 'In Search Of Highs Volume 1' Promo CD-R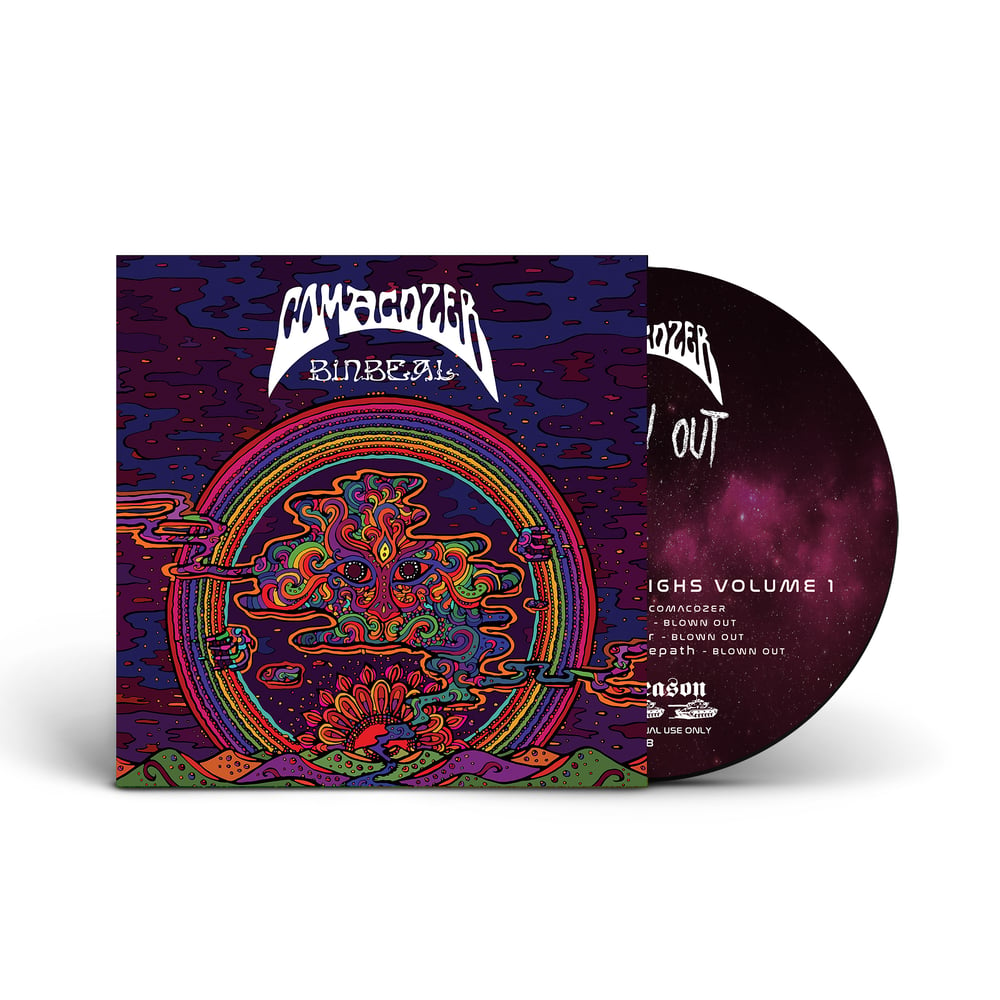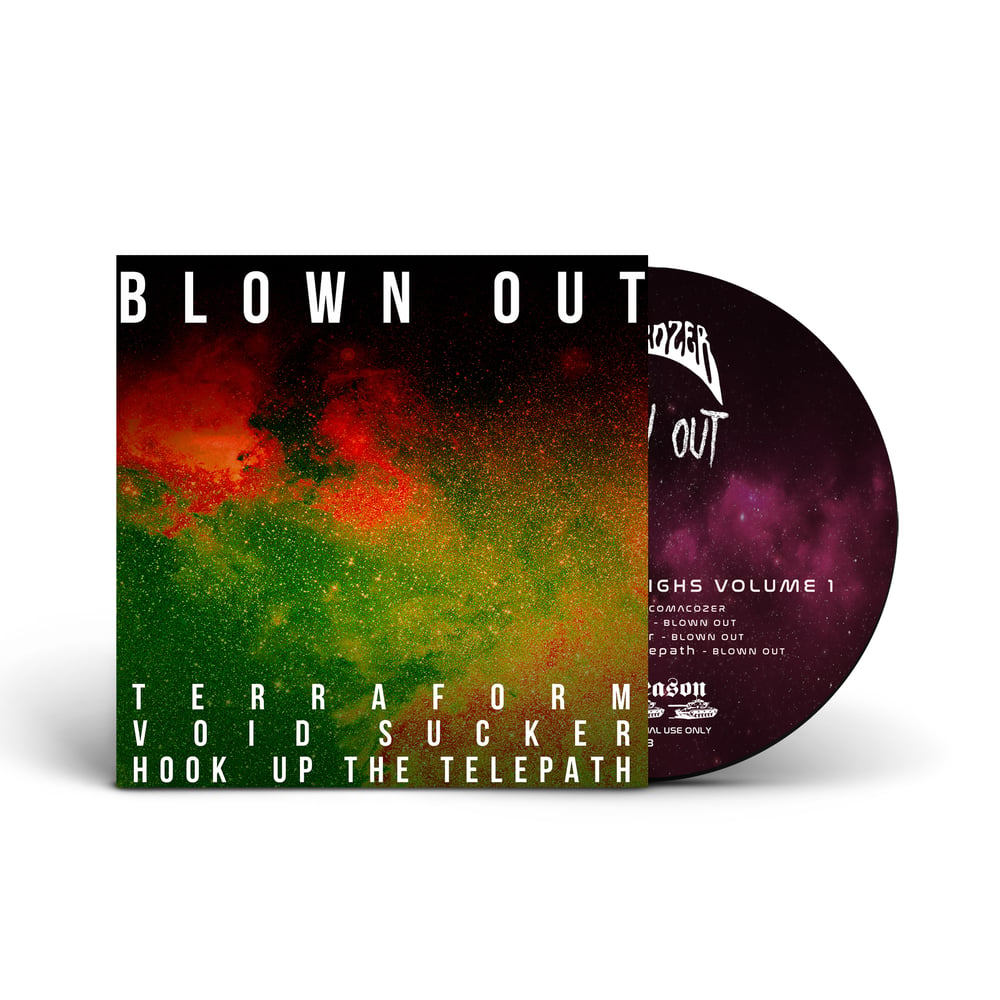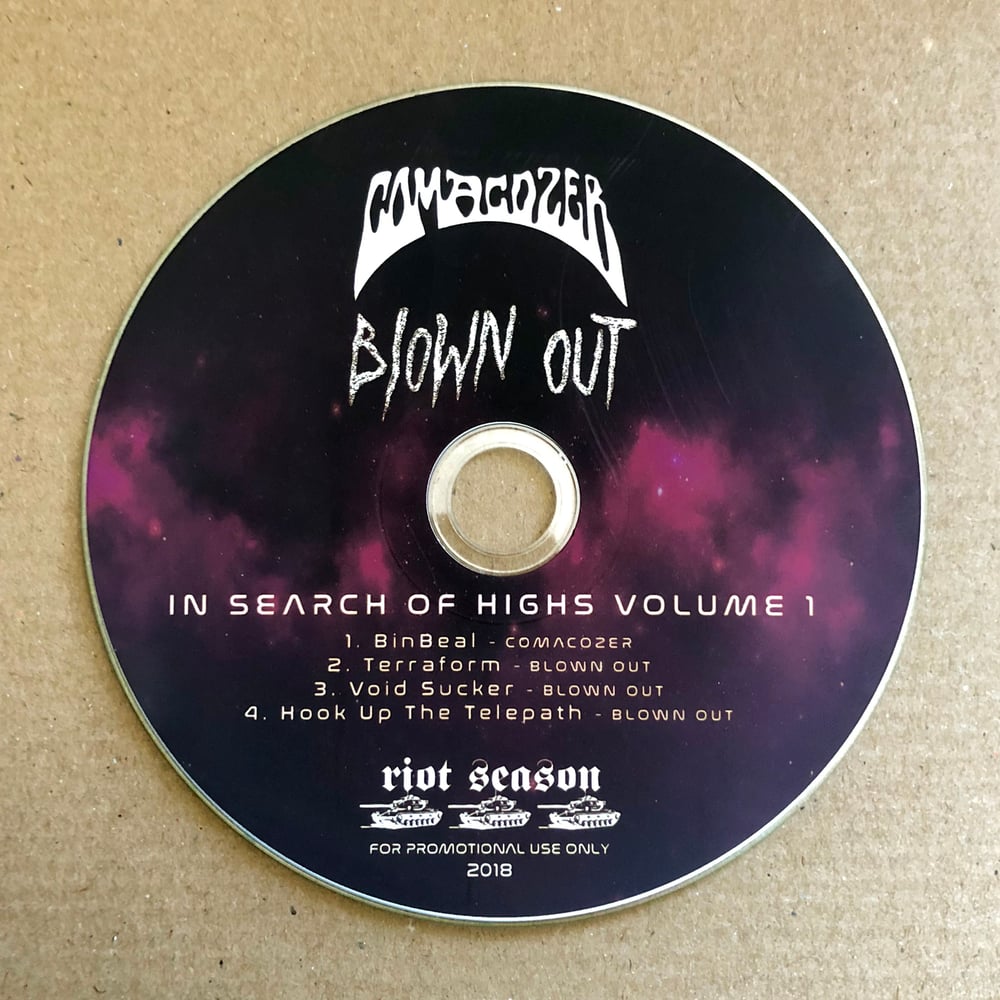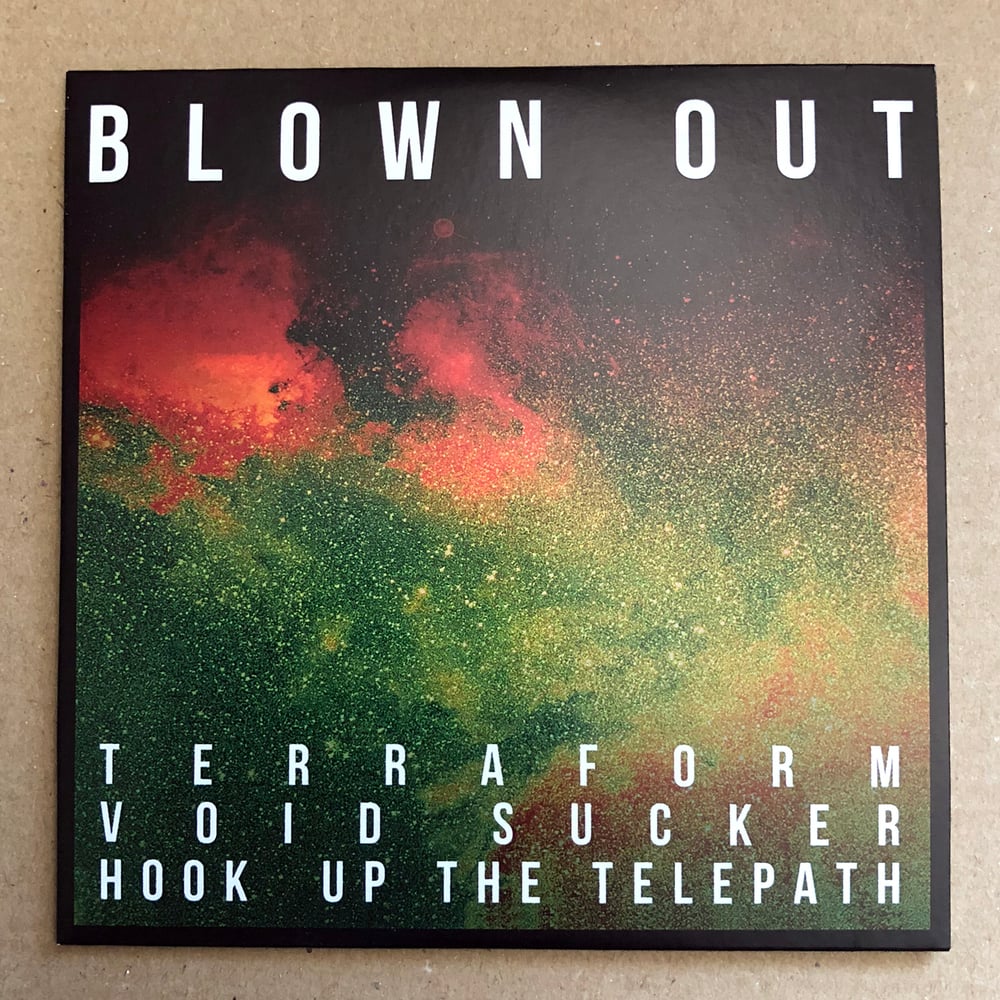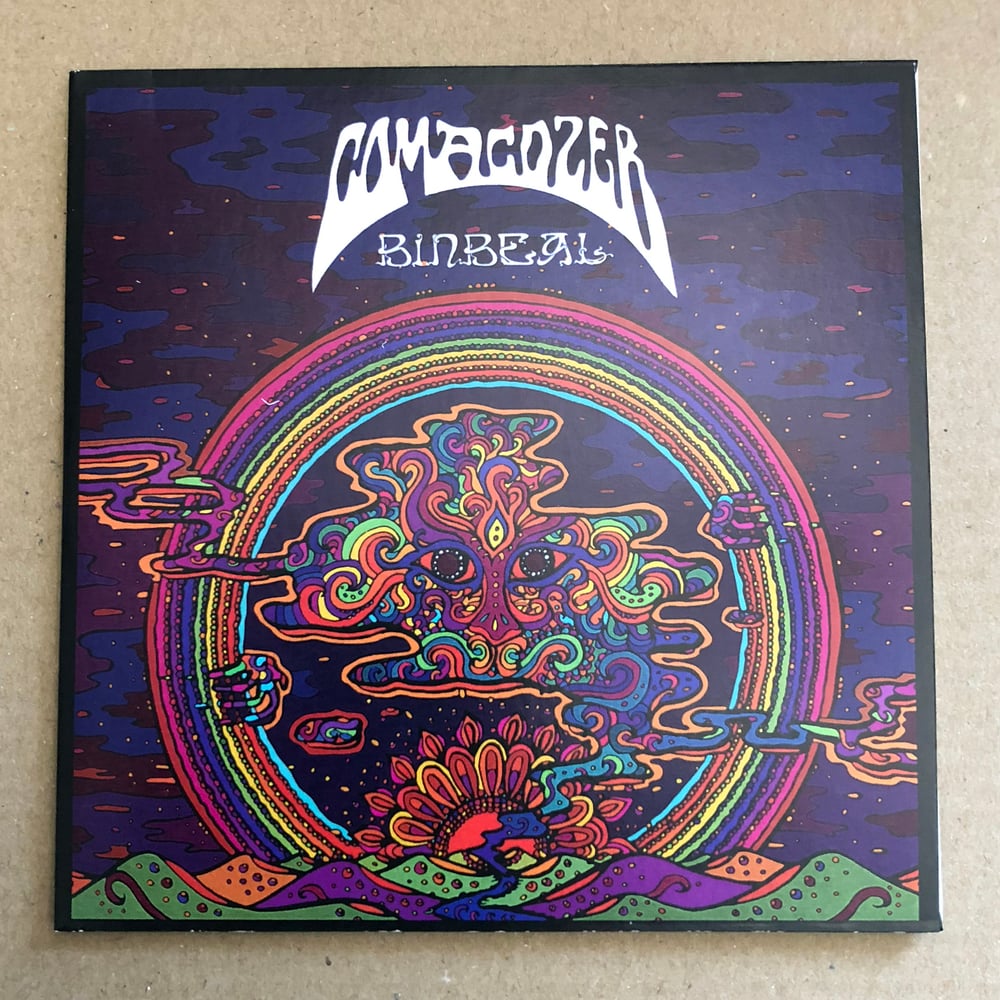 This is a promo CD-R (not a factory pressed CD) and is made for radio/press/distro purposes only. I've got a few extra copies made up with the bands consent so here they are. It's a CD-R with onbody print inside a printed card sleeve. One off pressing.
A little note about CD-R's. They are notoriously awkward to play on some CD players. The more expensive the CD player the less likely they are to play in my experience. Please don't buy unless you know CD-R's play on your player if possible. Once again ... these are not like proper factory pressed CD's. That's why they are easy to make and cheaper than a shop bought CD.
artists: BLOWN OUT / COMACOZER
title: In Search Of Highs Vol 1
format: Promo CD-R
CD-R Tracklisting
1. BinBeal (17:58) Comacozer
2. Terraform (9:27) Blown Out
3. Void Sucker (4:41) Blown Out
4. Hook Up The Telepath (5:52) Blown Out
Words:
The first slab in a possible new split series titled 'In Search Of Highs'

Both the bands here are instrumental trio's. BLOWN OUT (UK) & COMACOZER (Australia) are interlinked by history and their shared love of sonic psych explorations and both are here for Phase 1 of this cosmic experience.

You will no doubt already know the two bands gracing this first slab of wax. They're from worlds apart, geographically that is, but musically are very much on the same plain.

Both bands have multiple releases behind them, and this one is sure to pick them up new fans aplenty.

Blown Out deliver three relatively short (for them) blasts, channelling their inner Stooges / Marble Sheep coming on like grand funk space lords. Three tracks of groove sonics and head changes.

Comacozer go the opposite route and slide in with another of their trademark epic trips, that sucks everything around it into it's own cosmic gloop.

There will be 500 copies available of this LP in total. Half pressed on green wax and half on purple.
Take your pick, or pick both!