ACID MOTHERS TEMPLE 'Wild Gals A Go-Go' CD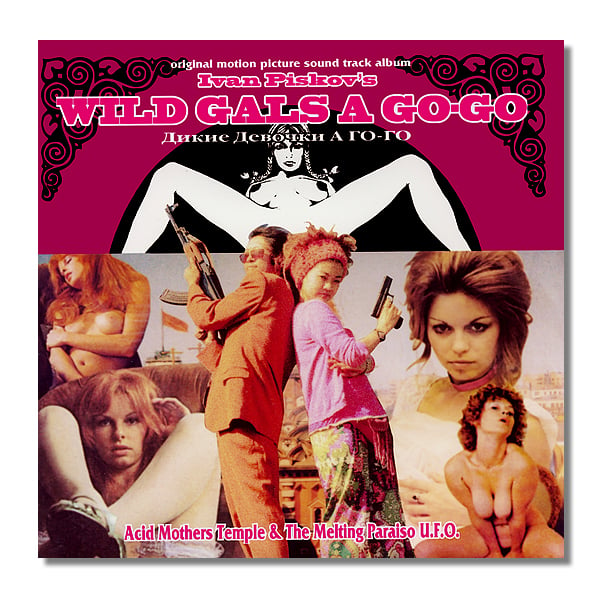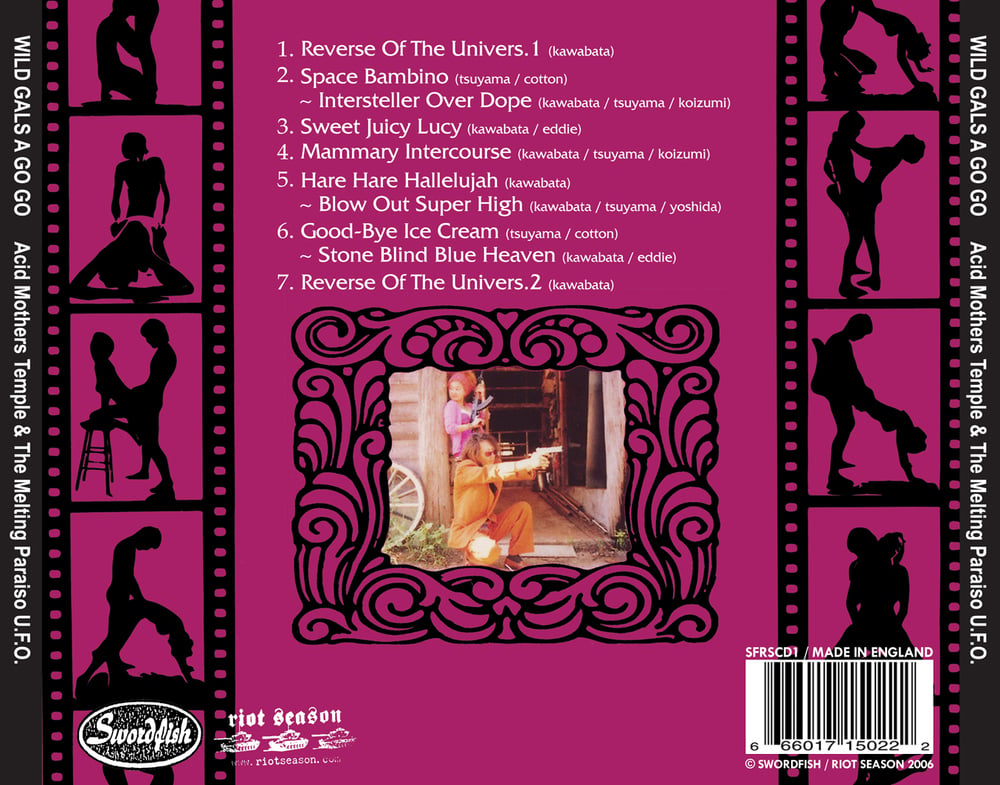 artist: ACID MOTHERS TEMPLE & THE MELTING PARAISO U.F.O.
title: 'Wild Gals A Go-Go'
catalogue # SFRSCD1
format: CD
CD Tracklisting
1. Reverse of Universe I (6:55)
2. Space Bambino ~ Intersteller Over Dope (10:07)
3. Sweet Juicy Lucy (7:07)
4. Mammary Intercourse (6:29)
5. Hare Hare Hallelujah ~ Blow Out Super High (18:24)
6. Good-Bye Ice Cream ~ Stone Blind Blue Heaven (14:27)
7. Reverse Of Universe II (6:06)
Release Info :
'Wild Gals A Go-Go' was originally self released in a 1300 limited edition on their own AMT label in 1999, and subsequently reissued on vinyl by the Eclipse label in 2004.
'Wild Gals A Go-Go' is the 'lost' third album proper from the Japanese underground collective, it's original limited release was sandwiched between the two PSF albums 'Pataphisical Freak Out Mu!!' & 'Troubadours From Another Heavenly World' and has been unavailable on CD ever since.
Purportedly the soundtrack to a Russian underground porn flick of the same name by director Ivan Piskov. 'Wild Gals A Go-Go' is comprised entirely of exclusive songs, and is released here officially on CD for the first time worldwide!
Acid Mothers accompaniment to this psychedelic nonsense movie conceals potentially massive frontal lobe damage. Real punch-drunk music!