MODOKI 'Atom Sphere' Vinyl LP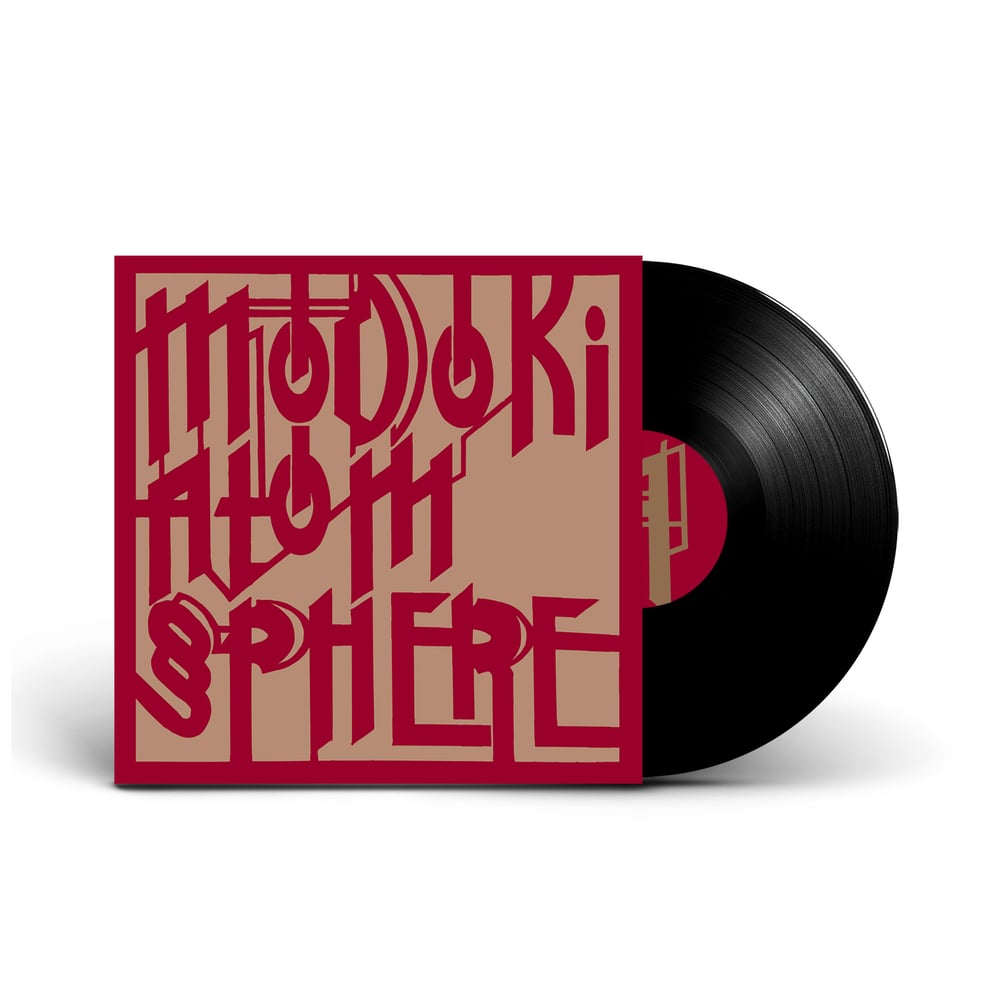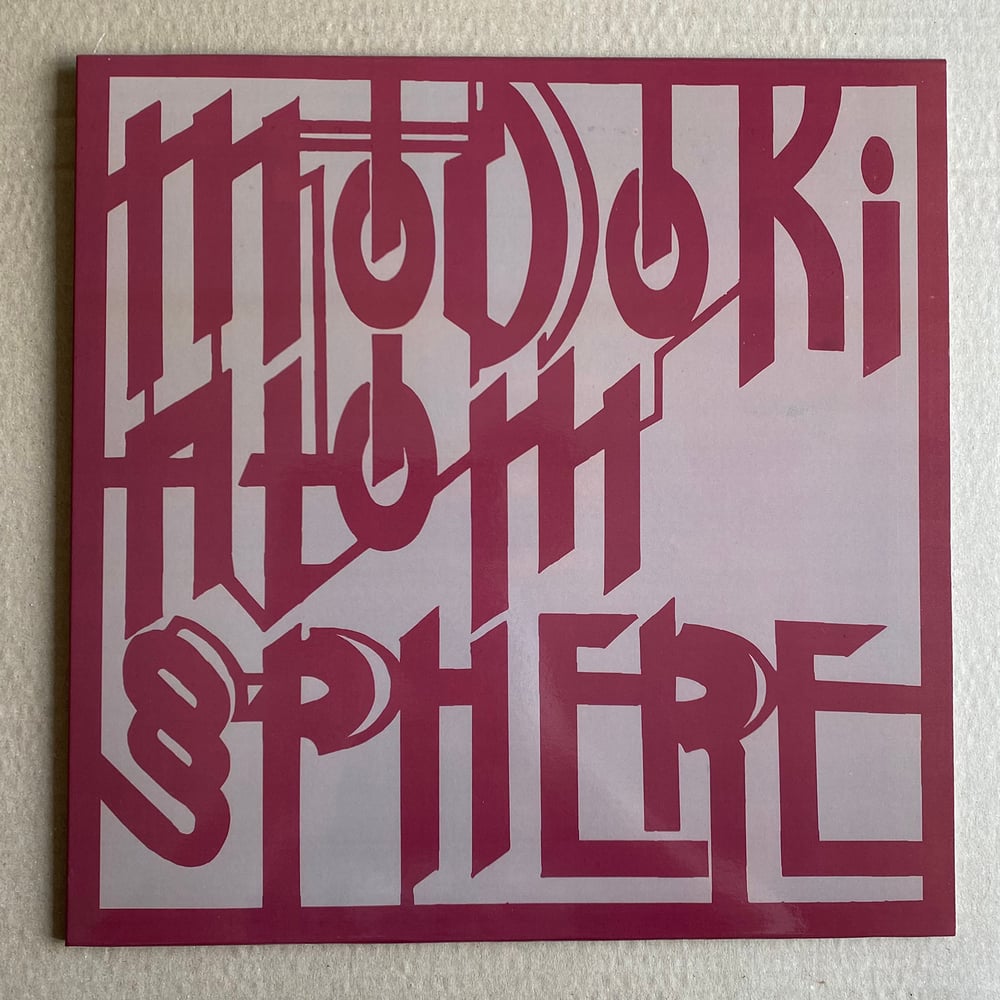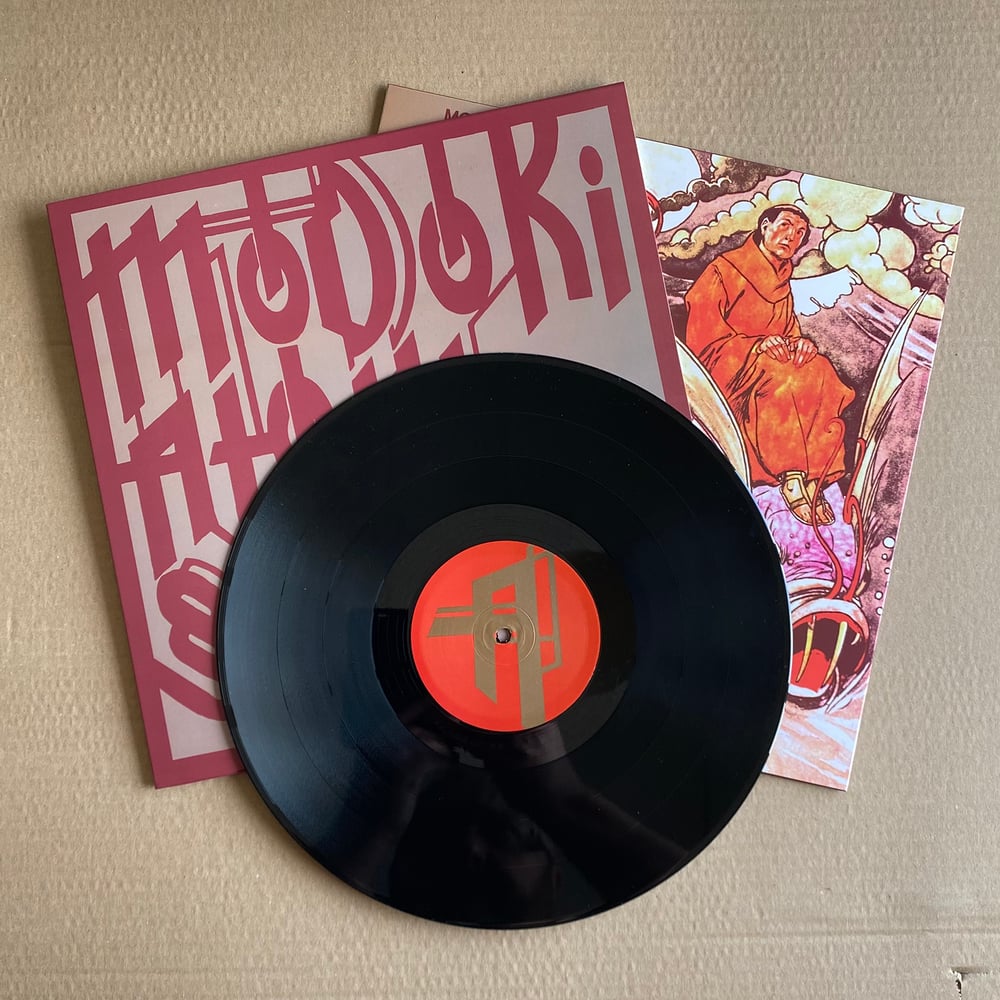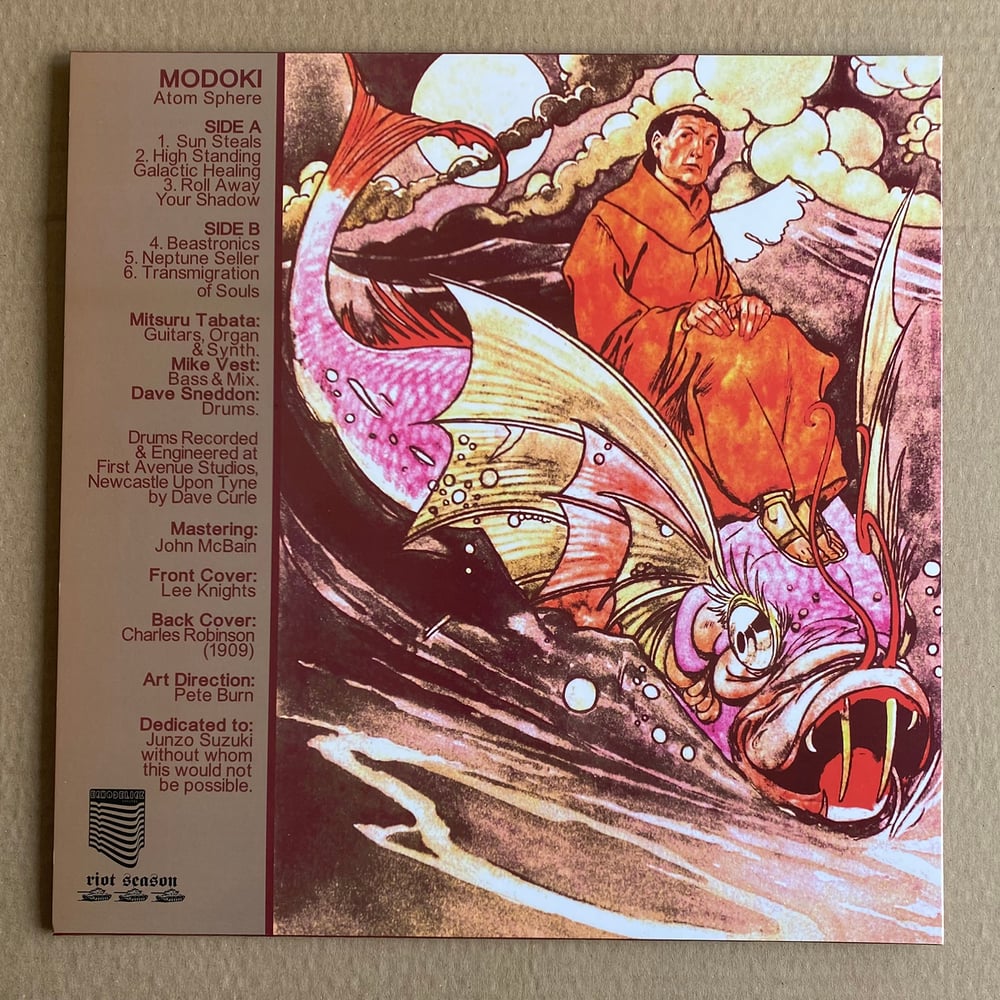 IF YOU ARE BASED IN THE EU, PLEASE READ THE BIG NOTICE ON THE FRONT PAGE REGARDS THE POTENTIAL FOR YOU PAYING TAX/VAT UPON RECEIVING GOODS. I CANNOT DO ANYTHING ABOUT THIS OBVIOUSLY. THAT'S THE LAW.
How to place an order :
1. Click on the 'select option' tab, choose what you want from the list
2. Click 'add to cart', it's now in your shopping basket
3. If you want multiple items, just go to the relevant release pages and add anything else you want to your cart before going to checkout
4. Done adding stuff?, then go to cart, that little trolley thing top right
5. Check out, it's a simple as that
Now i'll get busy packing and posting it.
Thanks! Andy/RS
CUSTOMERS OUTSIDE THE UK PLEASE NOTE : All non UK shipping prices are for standard airmail only. This does not include any tracking or insurance. If you want to upgrade to registered shipping please click on the OPTIONAL REGISTERED MAIL ADD ON (OUTSIDE UK ONLY) to your cart before you checkout and pay for your order. All you need to do is add it to your shopping cart as you would any other item, and that £5.00 will cover the cost of upgrading your order to registered mail.
artist: MODOKI
title: 'Atom Sphere'
catalogue # REPOSELP118
format: Vinyl LP (Black)
barcode # 5051142011671
shop release date: May 5th 2023
LP Tracklisting
A1. Sun Steals (5:56)
A2. High Standing Galactic Healing (4:57)
A3. Roll Away Your Shadow (6:16)
B1. Beastronics (5:46)
B2. Neptune Seller (6:48)
B3. Transmigration Of Souls (4:44)
Limited edition deep space black vinyl LP, housed in a gloss laminated full colour sleeve, with polylined inner bag and download code
This a co release with Echodelick Records (USA)
Power Trio featuring Mitsuru Tabata, Japanese underground rock guitarist, vocalist and composer (Zena Geva, Leningrad Blues Machine, Boredoms, 20 Guilders, Acid Mothers Temple), Mike Vest (Blown Out, Bong, Artifacts & Uranium, 11Paranoias, Drunk In Hell) & Dave Sneddon.
Recorded, engineered and mixed Spring 2022 around Newcastle (UK) & Kodaira (Japan)
Power Trio to the Max. Fluid bass and drums carries the wall of guitar delays from Tabata. Crushing improvised sonic leads.
Drums engineered by Dave Curle @ First Avenue Studios, Newcastle.
Mixed by Mike Vest. Mastered By John McBain
Art Direction: Pete Burn
Cover Design: Lee Knights
Dedicated to Junzo Suzuki for his influence.
Previous words ...
'…free form one take instrumental rock, total power trio, improvised sonic lead guitars from the mind of Tabata.'
'…Hints of MC5, Stooges, Funkadelic.'
'…Blistering oblivion guitars leads from Mitsuru,'
'…totally unapologetically lo-fi, scuzz fuzz rock, yet textured and nicely balanced under all the chaos and dirt.'
'…phaser bass lines combined with the fury of layered lead guitars, makes for a head trip of a listen, to a great mid paced back beat.'
'…Power Trio in full effect!.'