WORKIN' MAN NOISE UNIT 'It's Not Nothin' Vinyl LP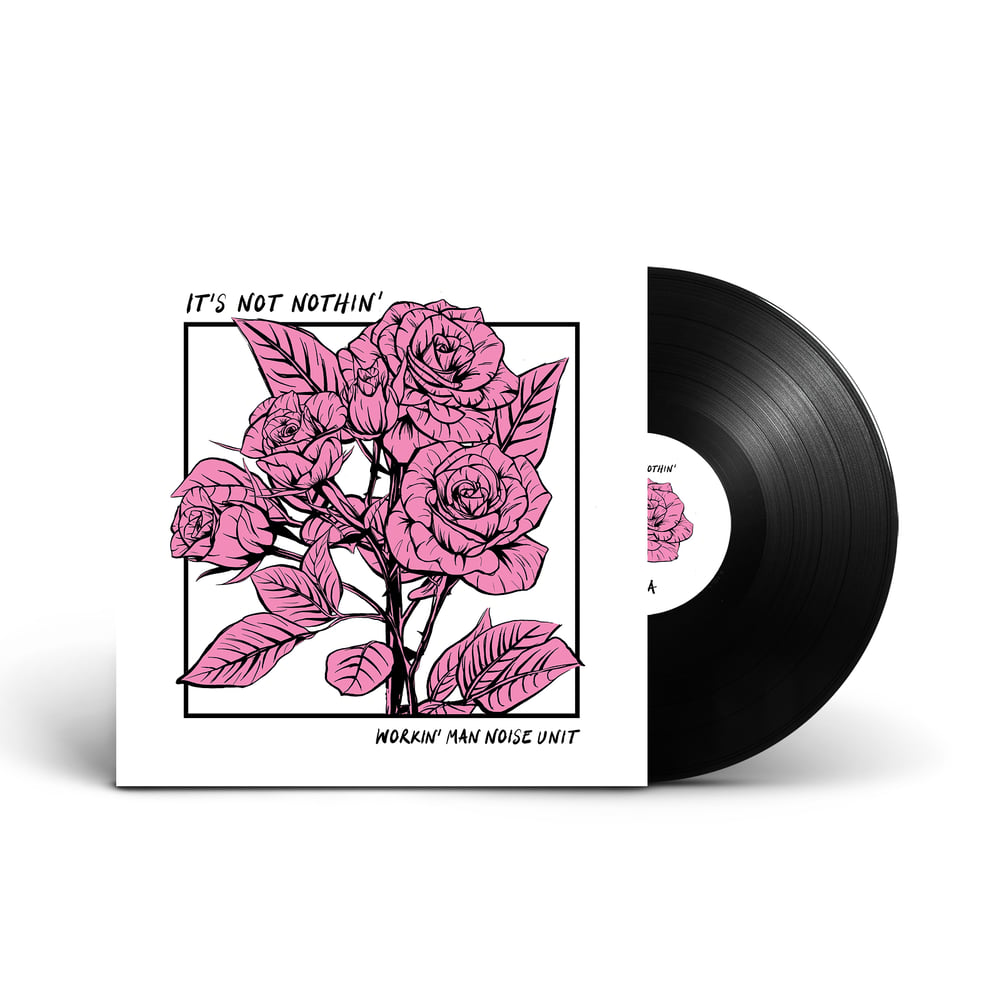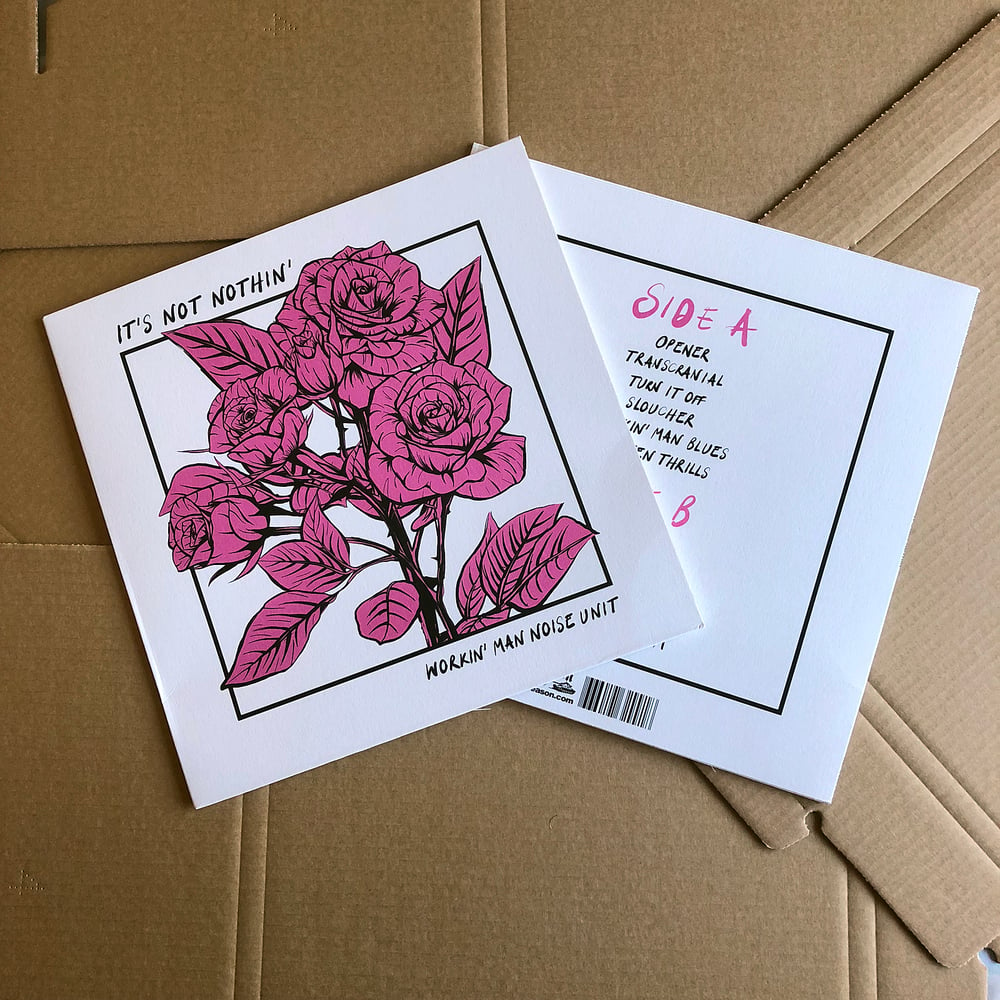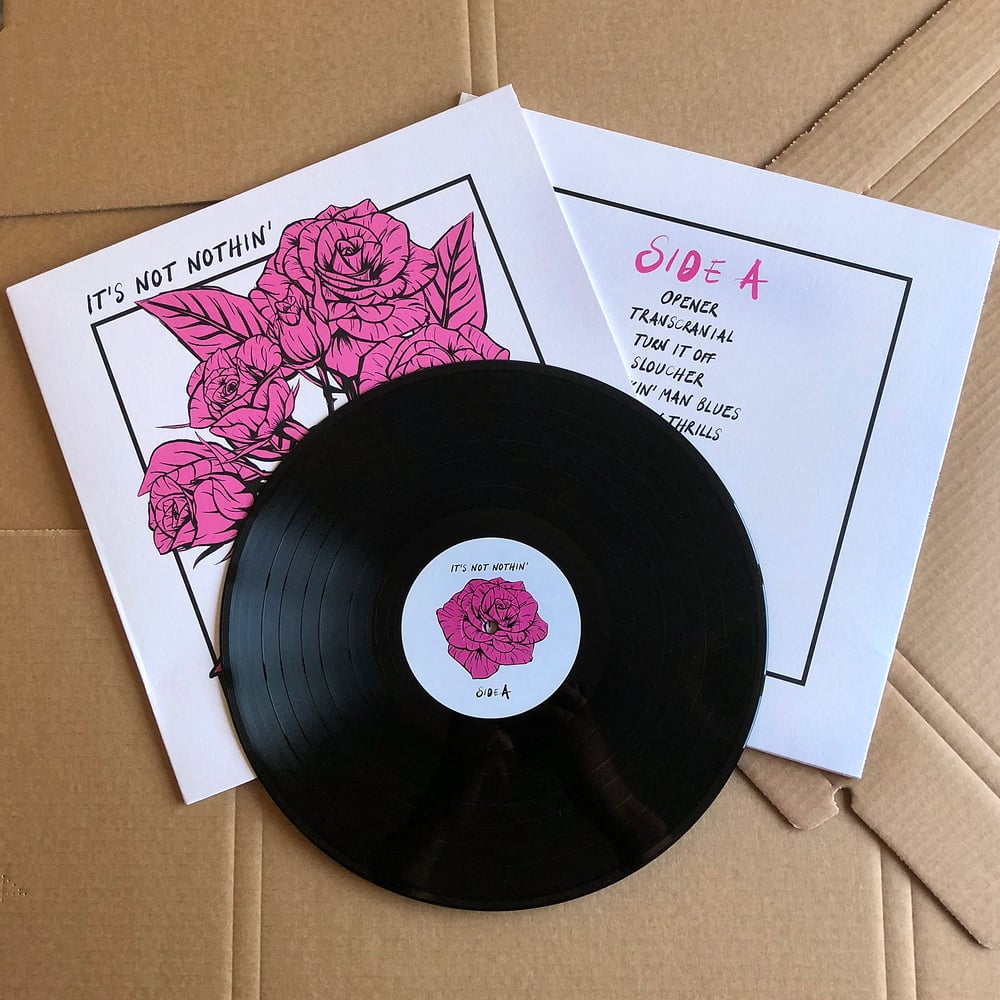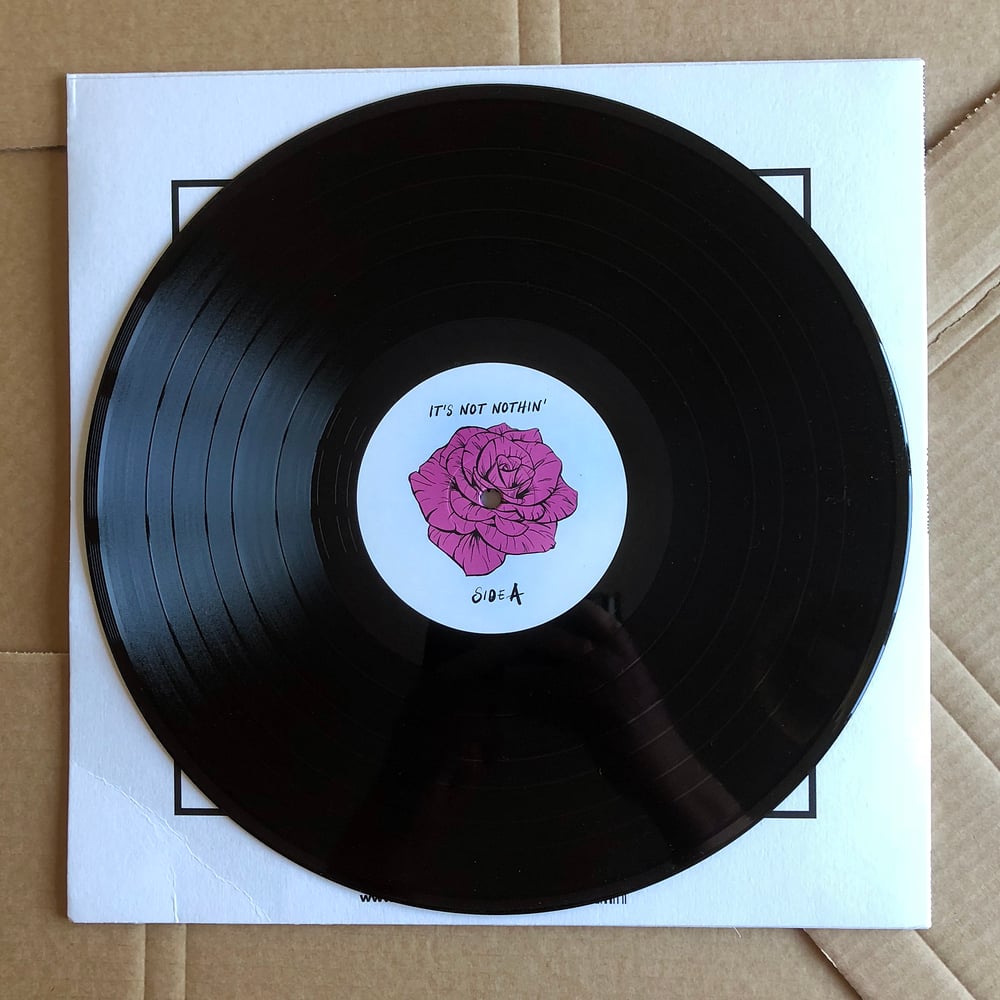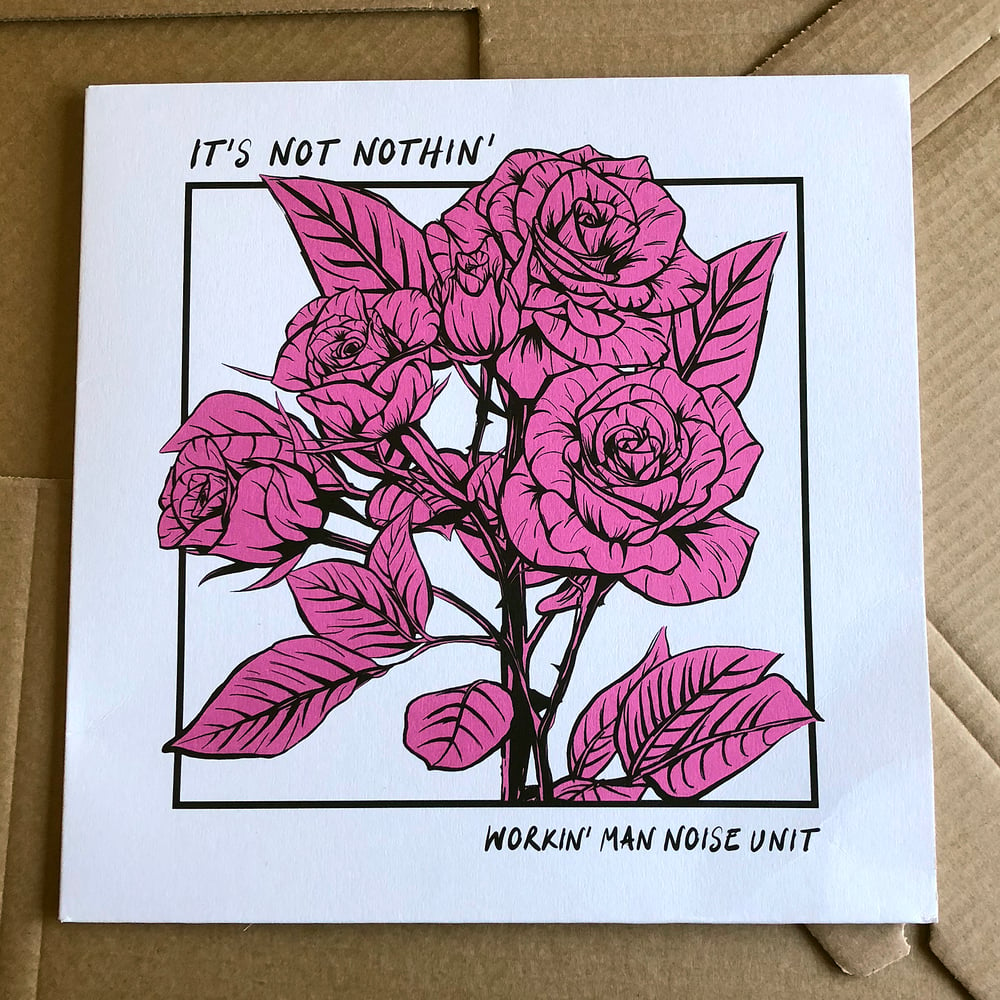 IF YOU ARE BASED IN THE EU, PLEASE READ THE BIG NOTICE ON THE FRONT PAGE REGARDS THE POTENTIAL FOR YOU PAYING TAX/VAT UPON RECEIVING GOODS. I CANNOT DO ANYTHING ABOUT THIS OBVIOUSLY. THAT'S THE LAW.
How to place an order :
1. Click on the 'select option' tab, choose what you want from the list
2. Click 'add to cart', it's now in your shopping basket
3. If you want multiple items, just go to the relevant release pages and add anything else you want to your cart before going to checkout
4. Done adding stuff?, then go to cart, that little trolley thing top right
5. Check out, it's a simple as that
Now i'll get busy packing and posting it.
Thanks! Andy/RS
CUSTOMERS OUTSIDE THE UK PLEASE NOTE : All non UK shipping prices are for standard airmail only. This does not include any tracking or insurance. If you want to upgrade to registered shipping please click on the OPTIONAL REGISTERED MAIL ADD ON (OUTSIDE UK ONLY) to your cart before you checkout and pay for your order. All you need to do is add it to your shopping cart as you would any other item, and that £5.00 will cover the cost of upgrading your order to registered mail.
artist: WORKIN' MAN NOISE UNIT
title: 'It's Not Nothin'
catalogue # REPOSELP072
format: Black Vinyl LP
UPC# 666017329918
Limited edition black vinyl LP housed in a 350gsm matt finished sleeve with download code and insert

LP Tracklisting

A1 Opener (4:42)
A2 Transcranial (2:18)
A3 Turn It Off (2:47)
A4 Sloucher (2:19)
A5 Workin' Man Blues (4:07)
A6 Holsten Thrills (3:15)

B1 Rathaus (4:19)
B2 Pink Roses (1:47)
B3 Sud Ripper (1:38)
B4 Springer (2:22)
B5 Become The Scum (4:55)
Workin' Man Noise Unit finally return with their second album proper 'It's Not Nothin', the eagerly awaited follow up to 'Play Loud' which was released in 2015 to great acclaim ...

'Play Loud is packed with no-nonsense meat-feast riffs accompanied by a swirling background breeze. 'Yeah, I Was Hypnotized' hints towards a potential knack for Torche-esque poppiness before it audaciously decelerates to a sludgier wallow. That the band's rowdy dual vocals start to remind you of Fugazi, which only sweetens the whole damn deal' (The Quietus)

"We must celebrate this most punctual of albums which hits a nerve left abandoned for too long. It's sheer veracity is a blast of fresh air and places itself as a prime piece of rock and roll from these shores. We need bands like this, they show us that it doesn't have to be all humdrum seriousness" (Artrocker)

"Reading's own noiseniks, Workin' Man Noise Unit infuse the whole fucking thing with a love of Albini, Jesus Lizard, and Fugazi. They are agitated from start to finish as they pour their entire bodily fluids into new long-player, the aptly titled Play Loud. This is agitated, cathartic rock played at a nihilistic intensity" (Soundblab)

"As the band has progressed, they've been edging into an area that is more of the 70's riff-rock vein but dressed up with a larger amount of distortion/noise, kind reminiscent to stuff like Torche, Fu Manchu, Kyuss, and Karp. If that's your cup of tea, then Workin' Man Noise Unit will likely be of interest as they are certainly capable of hanging in there with the more prominent bands of the genre and their mantra of "play loud" ends up being more than just for show" (Built On A Weak Spot)
In the bands own words ...
Hello. Our crummy band is called WORKIN' MAN NOISE UNIT. Apostrophe, no G. (Yeah, all the good names were taken, OK.) From Reading, UK. We are drums, noise, bass, guitar, vocals, sound, energy, bad jokes, the smell of stale beer on sticky floors. Hit a few chords, see how it sounds. Live, tonight, not sold out.
WORKIN' MAN NOISE UNIT started in 2010. Since then we've played on stages the size of a postage stamp and smaller than that too. And the back rooms of pubs and clubs and restaurants and record stores and pizza establishments and stinking practice rooms. In arts centres and galleries and warehouses and member-run community spaces. In dank basements, a flat in a shopping centre, an old bank vault, a crypt, a bicycle shop. Etc. Plus a few respectable venues accidentally allowed us in to make a racket along the way too. And we're still doing it because making music with your mates is fucking ace, isn't it?
It's been a good ride so far. We've heard great music and met great people. Can no longer hold a conversation in a loud room because of screaming tinnitus but it's probably been worth it. Pardon?
Our new record is called IT'S NOT NOTHIN' and it has 11 songs and it's out on the top notch RIOT SEASON RECORDS. It was recorded, mixed and mastered by Wayne Adams at BearBitesHorse. We reckon he even managed to make us sound half-decent, despite our best efforts. Have a listen to it if you fancy.
And then we're getting back in a van loaded full of half-broken amps and weighed down by LPs and it all carries on. Dreaming of hot meals and bladder control. The motorway again. Set lists written on the back of old flyers and wetherspoons receipts. Snyder's hot buffalo wing pretzel pieces, a.k.a. gold medals, washed down with buckfast. And how nice are chips? Well nice.