THE COSMIC DEAD 'Scottish Space Race' Black 2xLP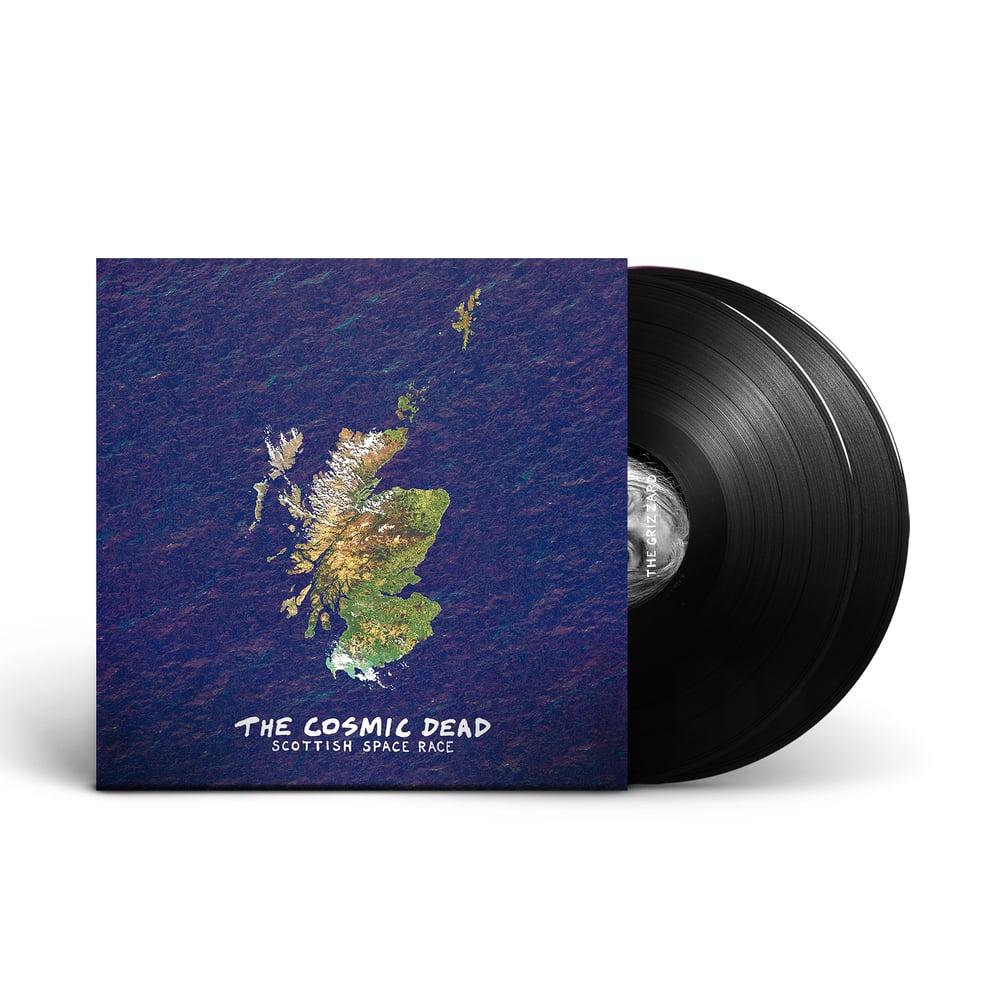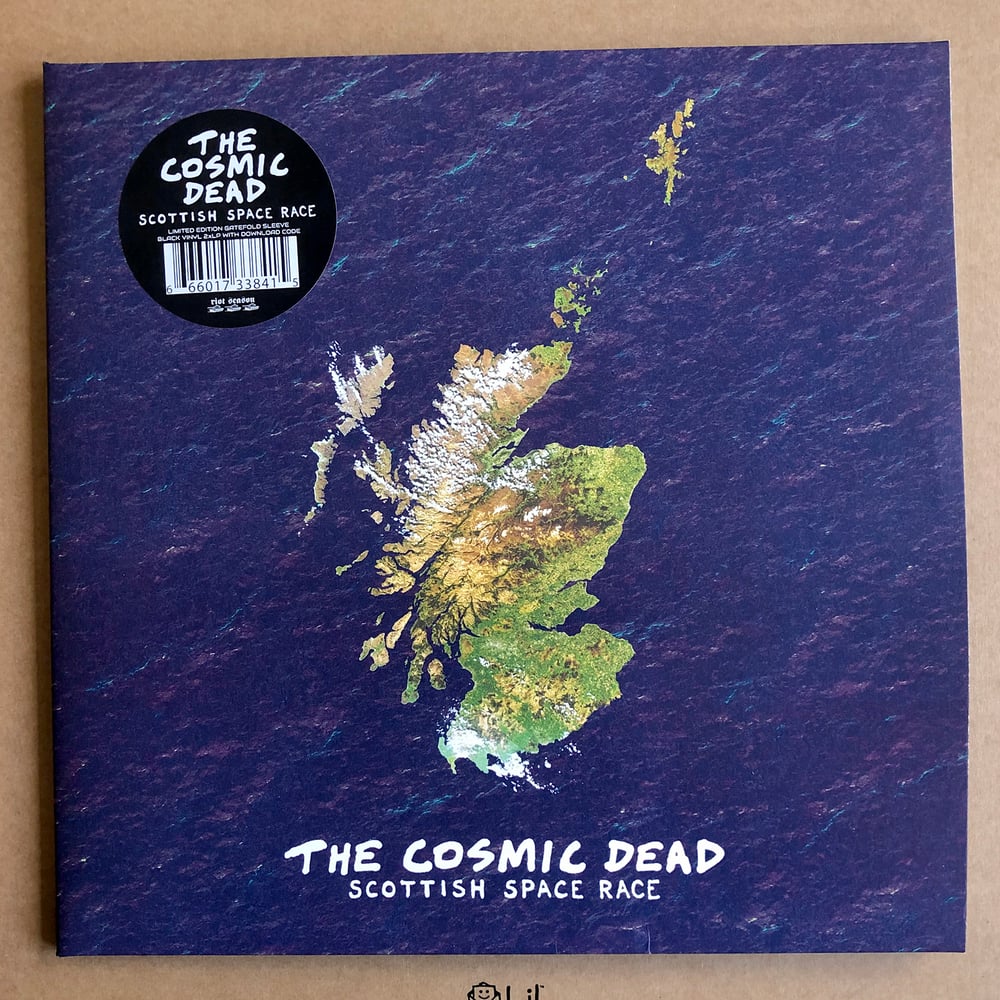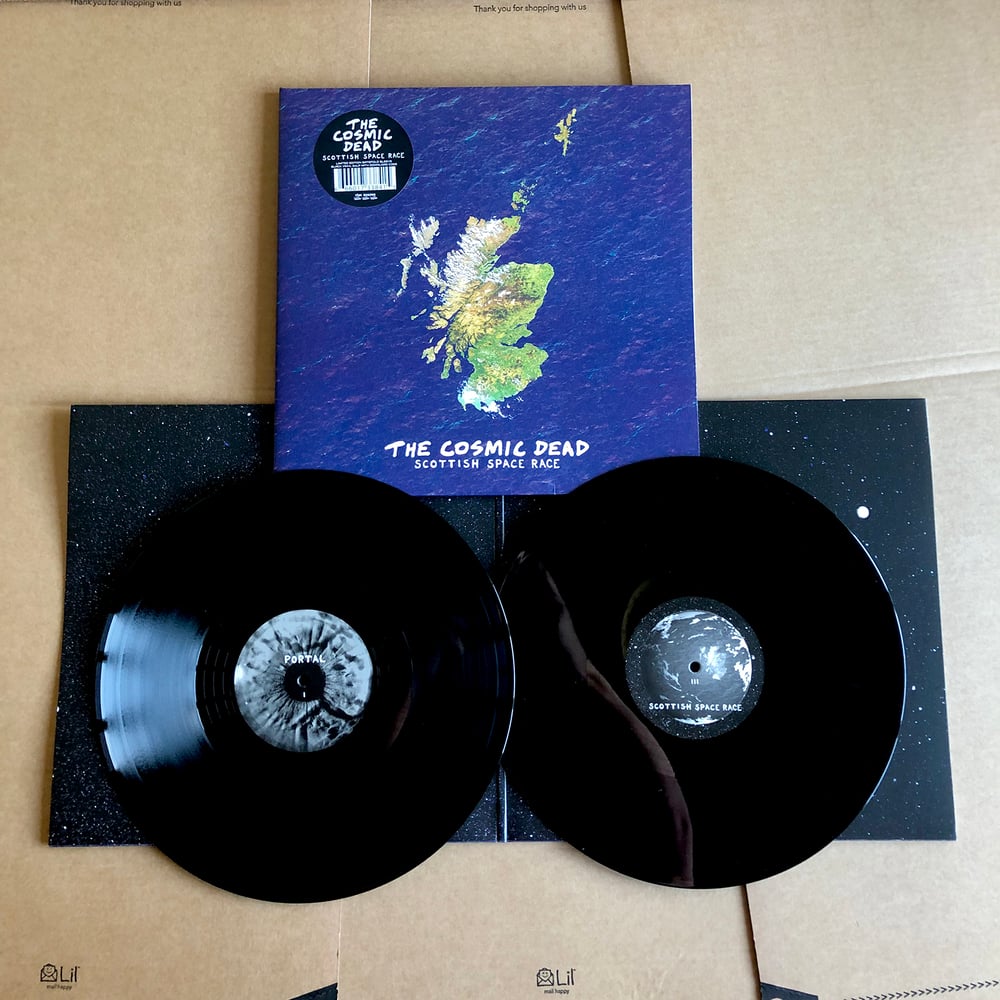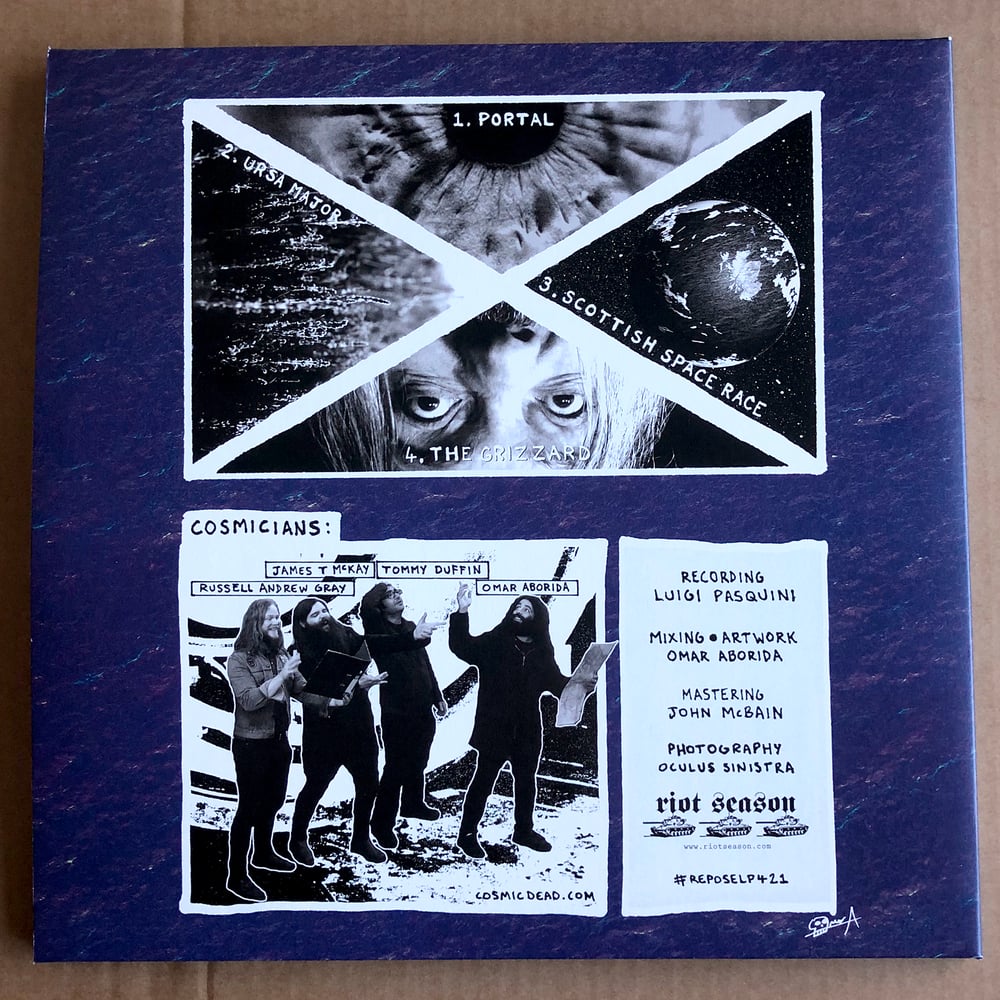 IF YOU ARE BASED IN THE EU, PLEASE READ THE BIG NOTICE ON THE FRONT PAGE REGARDS THE POTENTIAL FOR YOU PAYING TAX/VAT UPON RECEIVING GOODS. I CANNOT DO ANYTHING ABOUT THIS OBVIOUSLY. THAT'S THE LAW.
How to place an order :
1. Click on the 'select option' tab, choose what you want from the list
2. Click 'add to cart', it's now in your shopping basket
3. If you want multiple items, just go to the relevant release pages and add anything else you want to your cart before going to checkout
4. Done adding stuff?, then go to cart, that little trolley thing top right
5. Check out, it's a simple as that
Now i'll get busy packing and posting it.
Thanks! Andy/RS
CUSTOMERS OUTSIDE THE UK PLEASE NOTE : All non UK shipping prices are for standard airmail only. This does not include any tracking or insurance. If you want to upgrade to registered shipping please click on the OPTIONAL REGISTERED MAIL ADD ON (OUTSIDE UK ONLY) to your cart before you checkout and pay for your order. All you need to do is add it to your shopping cart as you would any other item, and that £5.00 will cover the cost of upgrading your order to registered mail.
artist: THE COSMIC DEAD
title: 'Scottish Space Race'
catalogue # REPOSELP421
format: Black Vinyl 2xLP In Gatefold Sleeve
UPC# 666017338415
LP Tracklisting
A. Portal (20:56)
B. Ursa Major (18:24)
C. Scottish Space Race (11:56)
D. The Grizzard (24:08)
Heavy psych experimentalists The Cosmic Dead's eighth album - Scottish Space Race - is set to be released on September 20th via Riot Season Records on Gatefold 2-LP / CD and has been mastered by John Mcbain (Monster Magnet, Wellwater Conspiracy).
The album was recorded in their Glasgow HQ with cosmic sound guru Luigi Pasquini, four sprawling chunks of music recorded live amongst a run of momentous late night festival appearances in the summer of 2018. Scottish Space Race is the first Cosmic Dead release to feature the drumming of Tommy Duffin (Headless Kross) and the lap-steel synthesizer yowls of Russell Andrew Gray (Girl Sweat) alongside long-time cosmicians Omar Aborida and James T Mckay.