SHIT AND SHINE 'Jream Baby Jream' Orange Vinyl LP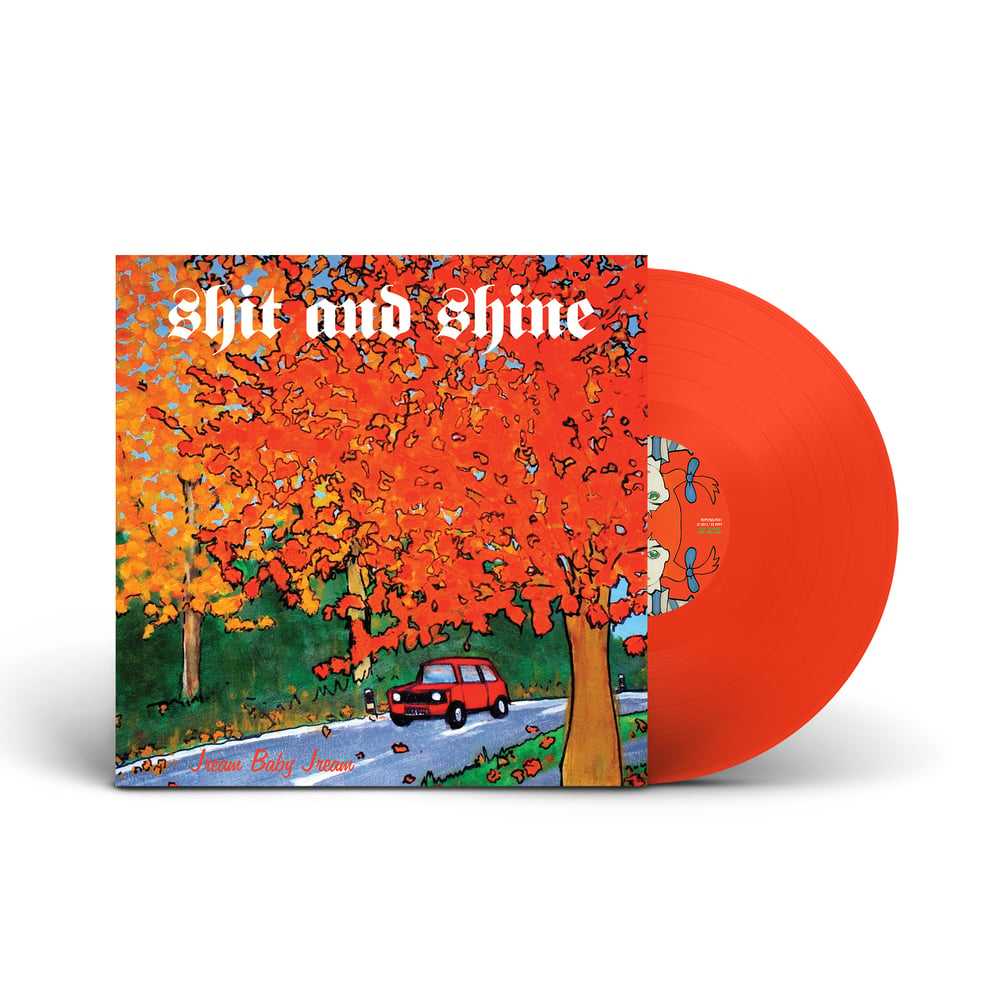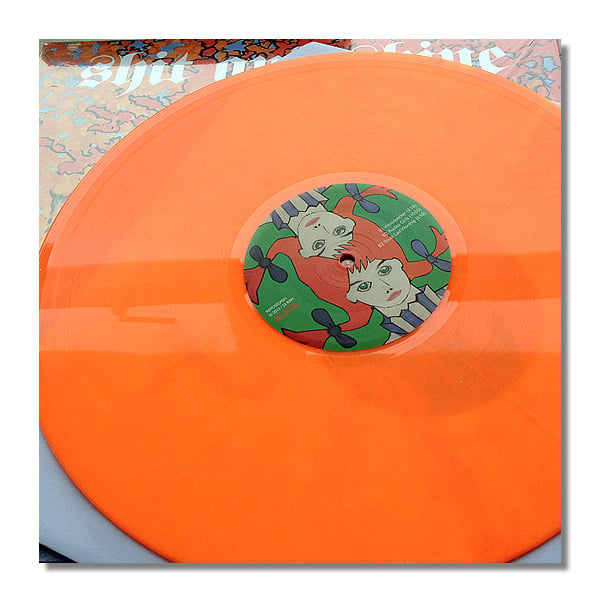 artist: SHIT AND SHINE
title: 'Jream Baby Jream'
catalogue # REPOSELP031
formats: Orange Vinyl LP
LP Tracklisting :
A1. Dinner With My Girlfriend (10:22)
A2. Mermuda Triangle (4:41)
A3. Jream Baby Jream (5:41)
B1. Woodpecker (3:18)
B2. Rodeo Girls (10:05)
B3. Youth Led Worship (6:58)
Release Info :
Texan/London oddballs SHIT AND SHINE return with their fifth album for UK independent label Riot Season. As always the musicians identity and album details remain covered with a cheap cloak and a weird rabbit mask or two. What we can tell from the album stream is it's S&S at their warped best. Opening with a ferocious ten minute low end ribcage rattler charmingly titled 'Dinner With My Girlfriend', the signs are good from the off. The warped low end continues to attack the head on the almost danceable 'Mermuda Triangle'. When I say danceable, I'm not sure what kind of dance it'd be mind. Maybe a drunken one step forward - three steps back shuffle. It has some seriously disorientating waves of bass pummeling you throughout. Side one ends with the title track, 'Jream Baby Jream', a slow almost mournful affair. A guitar picking away over a sedate beat and some unintelligible crooning, maybe this is as close to a conventional song as S&S will write. Quite beautiful really.
'Woodpecker' kicks off side two and we're back in the BOOMING bass zone again. A short (for this album) sonic fuckfest of frazzled electronics and harsh beats. This is like old school S&S, totally out there in the fields tickling pigs with matches. The centre piece of side two is the epic 'Rodeo Girls', a churning, groove based ten minute romp based around a low end rumble and a suspiciously familiar guitar riff (is that a warped Dr Feelgoods 'Roxette' I can hear ???), if the Black Country still had dancehalls, women full of bitter and scratchings would be dancing to this every night of the week. MARVELOUS. The album ends with 'Youth Led Worship'. Back to the booming bottom end, it sounds something like the inside of a drunks head. Your lying pissed flat out on a venue floor, there's a bass bin booming about ten feet away and some friends talking to you in what appears to be a foggy alien language, you can't work out who you are or what they're saying. But you do know one thing ...
IT'S FUN.