MAINLINER 'Dual Myths' Silver & Black Vinyl 2xLP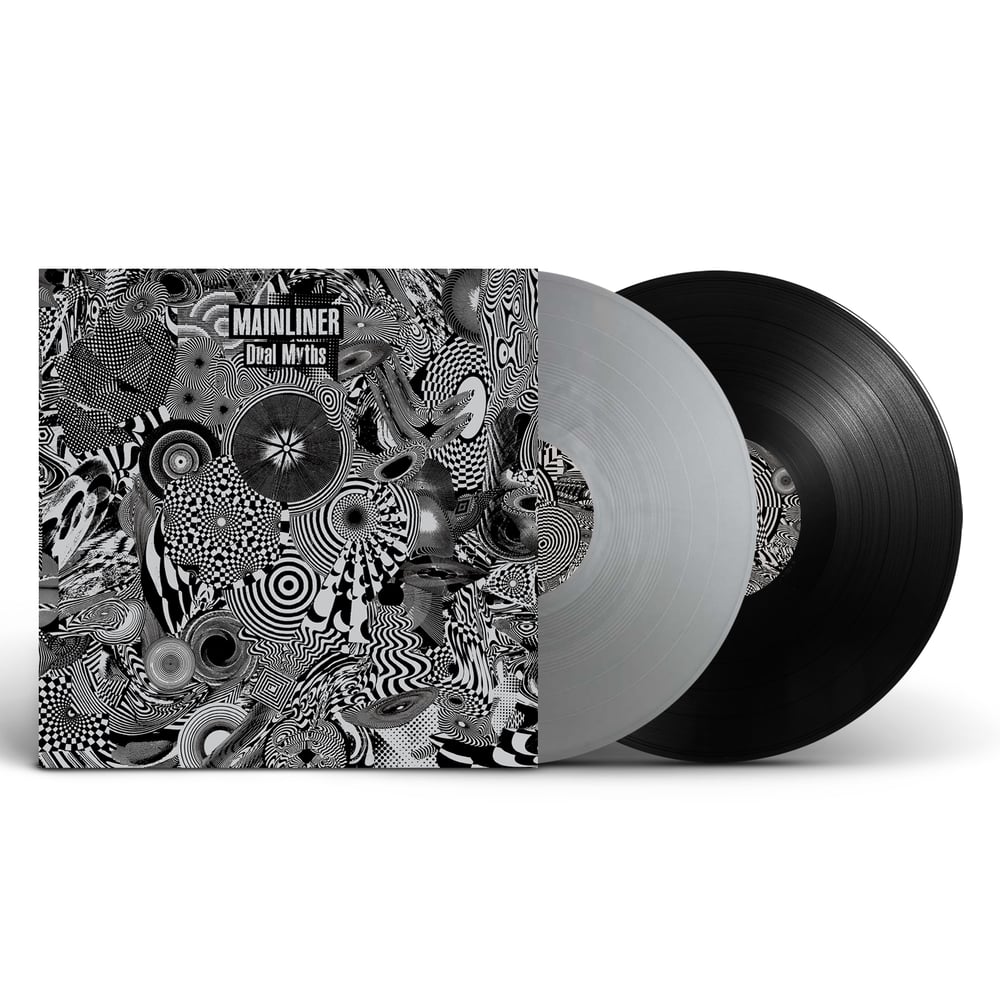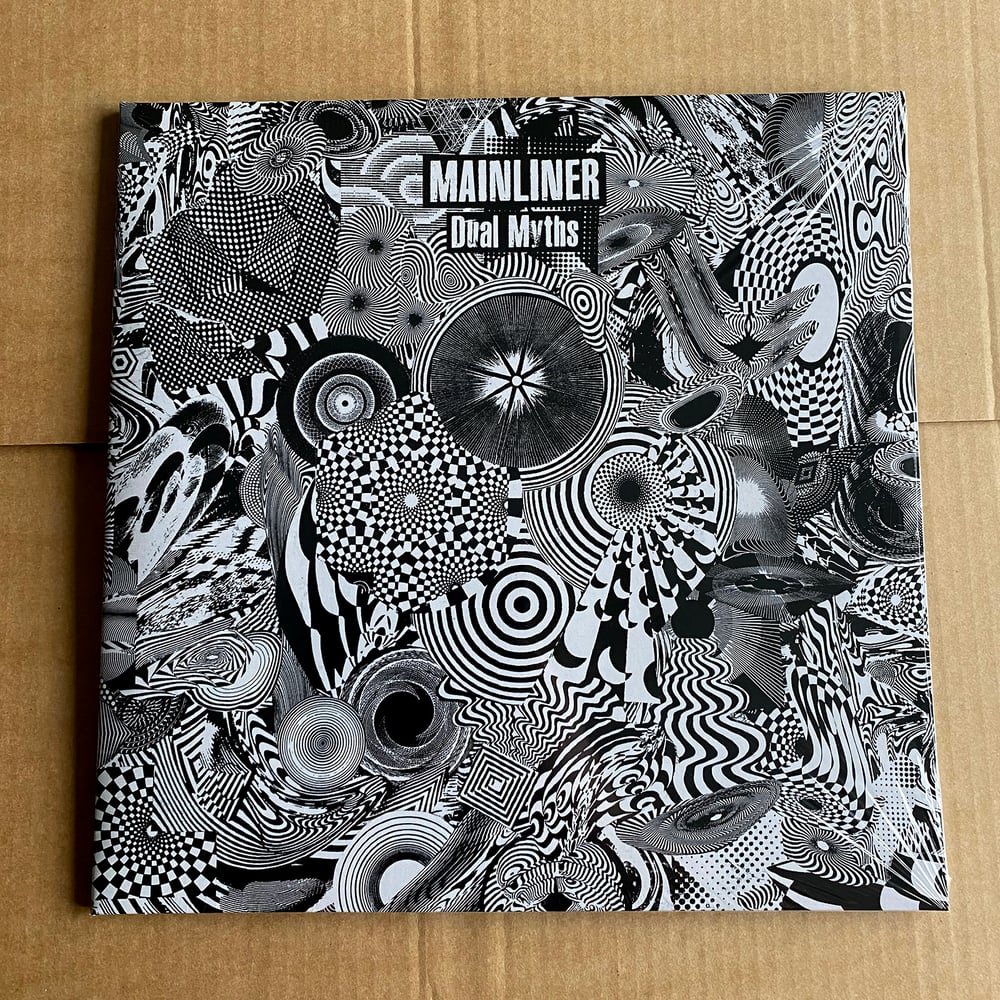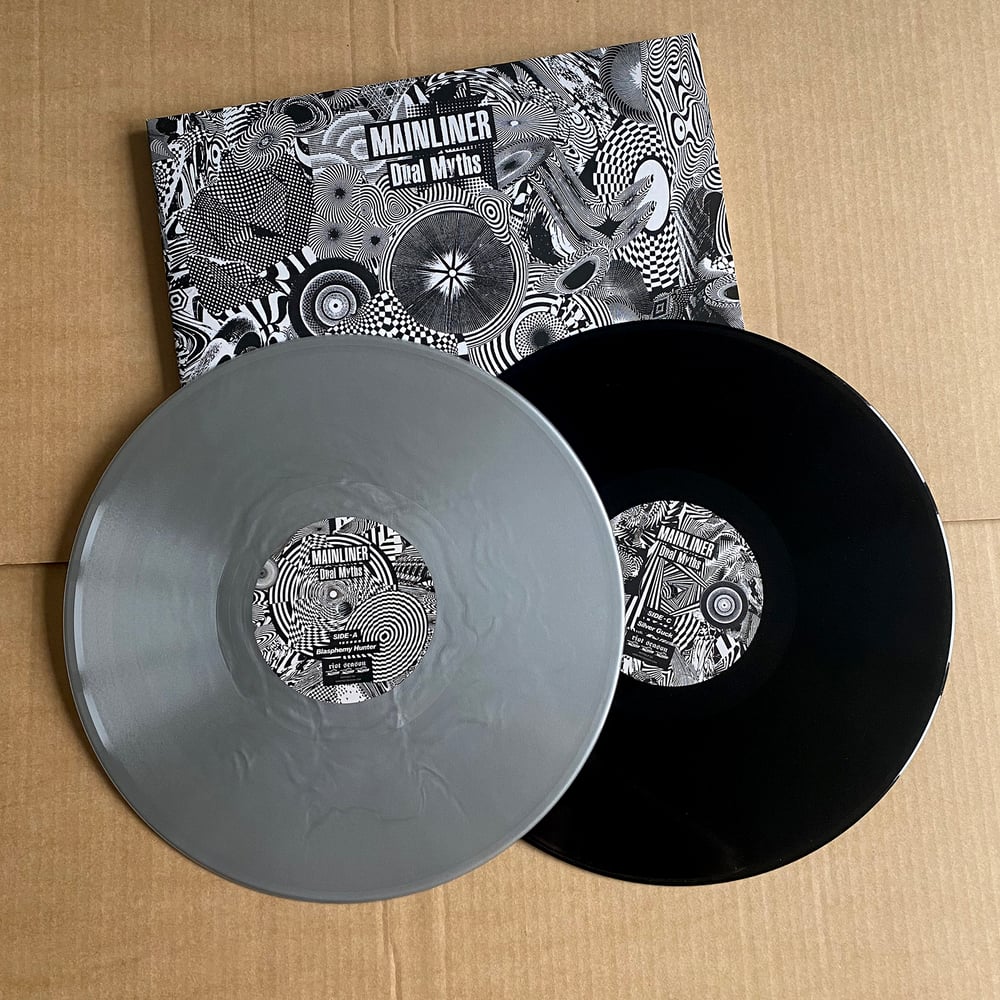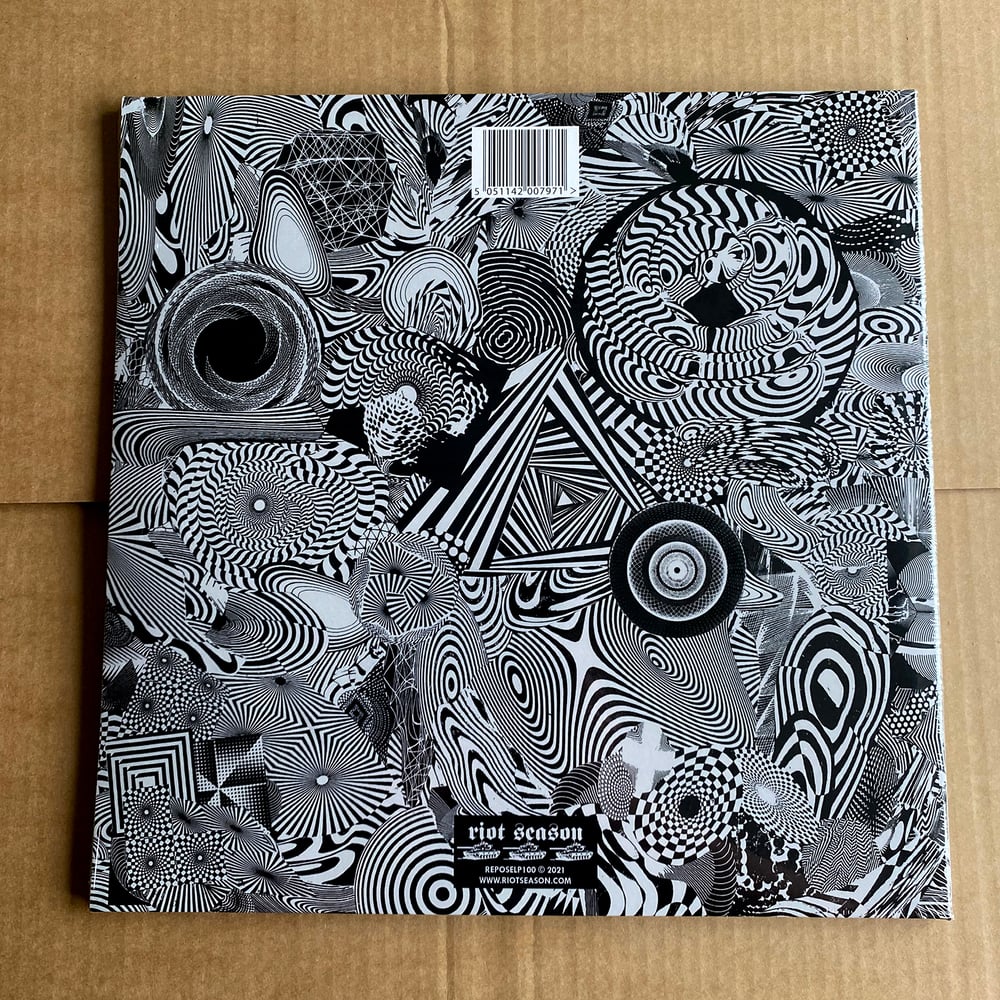 IF YOU ARE BASED IN THE EU, PLEASE READ THE BIG NOTICE ON THE FRONT PAGE REGARDS THE POTENTIAL FOR YOU PAYING TAX/VAT UPON RECEIVING GOODS. I CANNOT DO ANYTHING ABOUT THIS OBVIOUSLY. THAT'S THE LAW.
How to place an order :
1. Click on the 'select option' tab, choose what you want from the list
2. Click 'add to cart', it's now in your shopping basket
3. If you want multiple items, just go to the relevant release pages and add anything else you want to your cart before going to checkout
4. Done adding stuff?, then go to cart, that little trolley thing top right
5. Check out, it's a simple as that
Now i'll get busy packing and posting it.
Thanks! Andy/RS
CUSTOMERS OUTSIDE THE UK PLEASE NOTE : All non UK shipping prices are for standard airmail only. This does not include any tracking or insurance. If you want to upgrade to registered shipping please click on the OPTIONAL REGISTERED MAIL ADD ON (OUTSIDE UK ONLY) to your cart before you checkout and pay for your order. All you need to do is add it to your shopping cart as you would any other item, and that £5.00 will cover the cost of upgrading your order to registered mail.
artist: MAINLINER
title: 'Dual Myths'
formats: Silver & Black Vinyl 2xLP
catalogue# REPOSELP100
barcode LP # 5051142007971
Housed in a gloss varnished 6mm spined gatefold sleeve with black polylined inners bags. This vinyl version is a one off pressing of 1000 copies with sides A&B pressed on silver vinyl and sides C&D pressed on black vinyl to match the sleeve artwork

2xLP Tracklisting
A. Blasphemy Hunter (20:30)
B. Hibernator's Dream (18:37)
C. Silver Guck (19:27)
D. Dunamist Zero (20:08)
Also available on CD catalogue# REPOSECD100
The follow up to 2013's 'Revelation Space' has been rumoured for many years. I've even heard tales of several recordings being finished and scrapped over the last five years. That's how hard it is to run a band when members are based on different continents and in other very busy bands themselves.
But it's finally done. And it's being pressed as I type.
The killer trio from the original reformation is all intact, we have Kawabata Makoto (motorpsycho guitar), Koji Shimura (drums) and Kawabe Taigen (bass/vocals) and we're back to calling them just Mainliner once again.
Q. What does 'Dual Myths' sound like ?
A. Mainliner, it's nasty!