GNOD R&D / WHIRLING HALL OF KNIVES 'GNOD/WHOK' Orange Vinyl 12"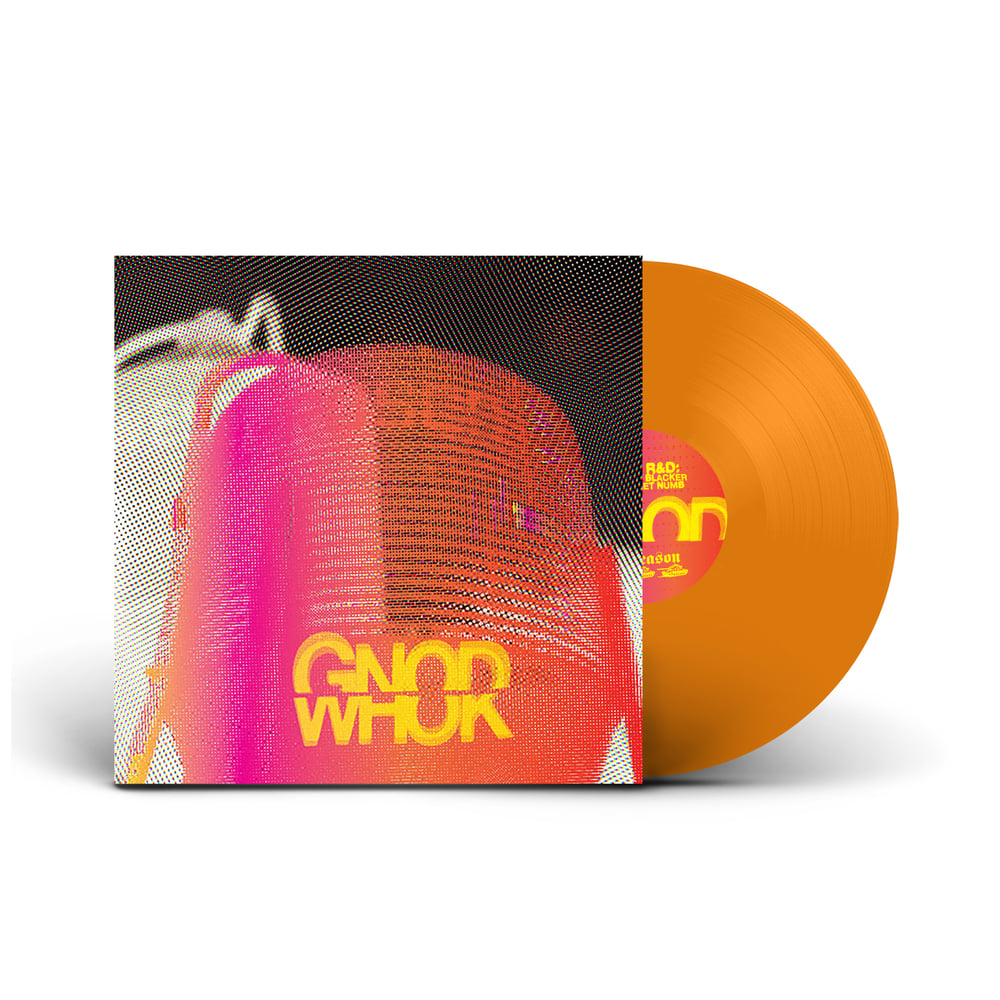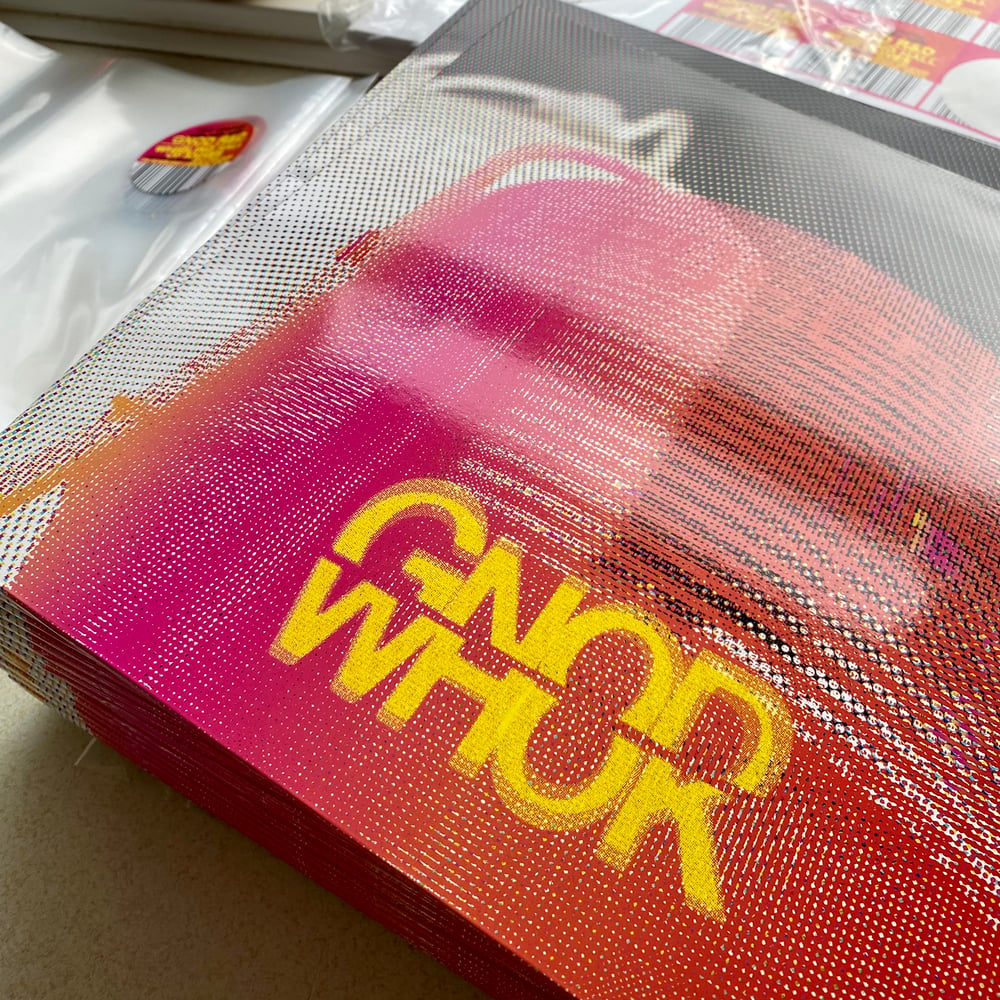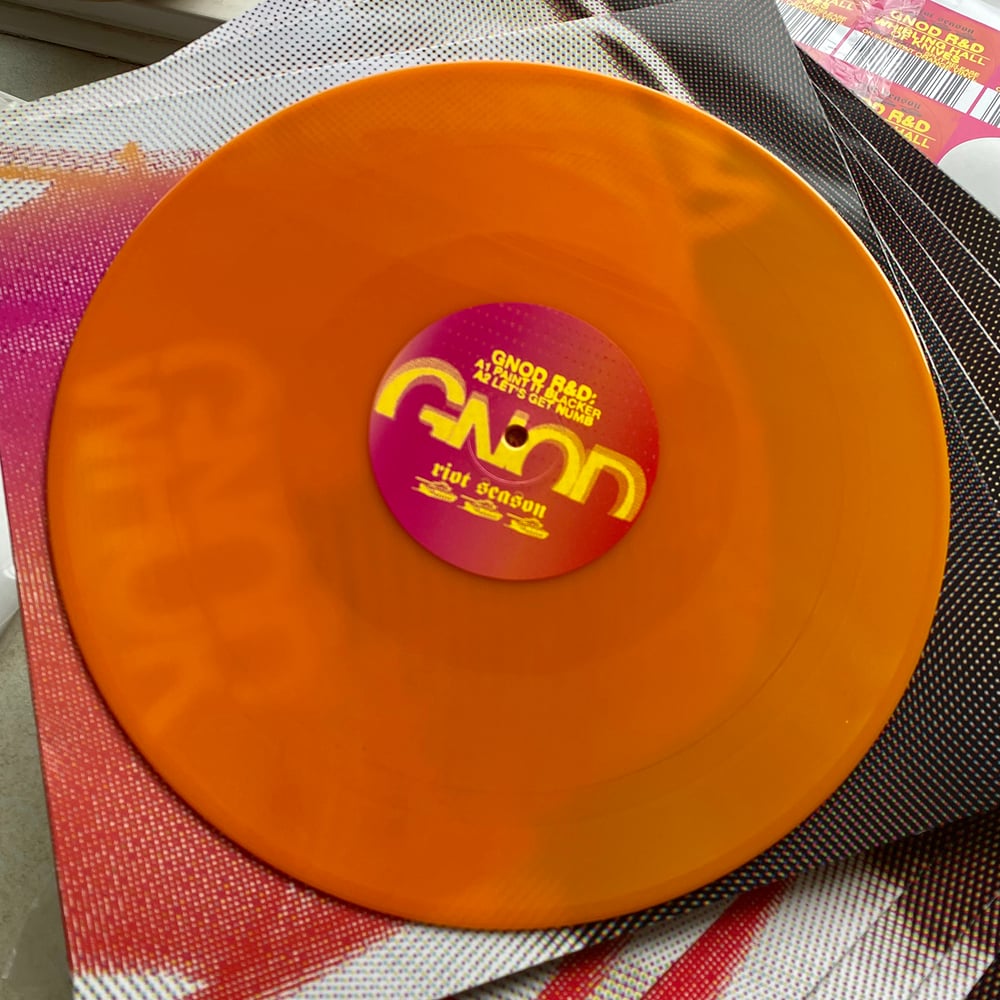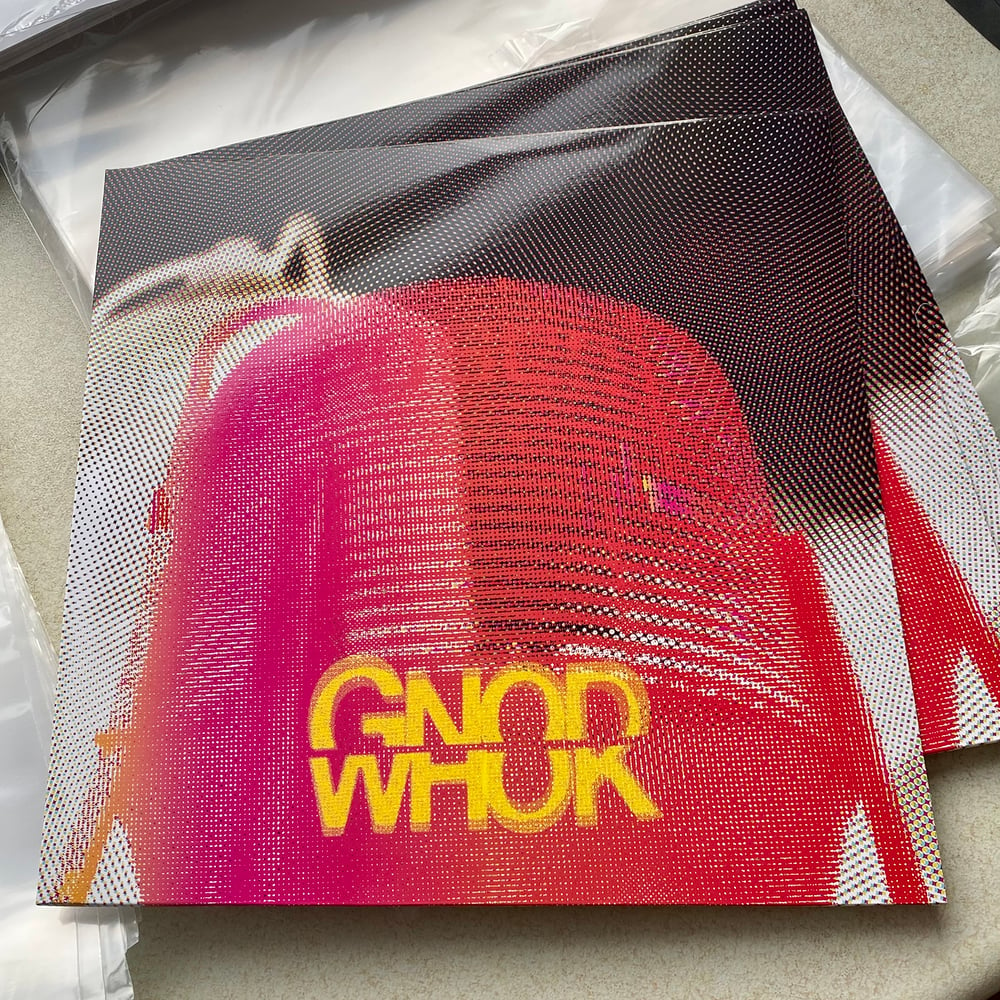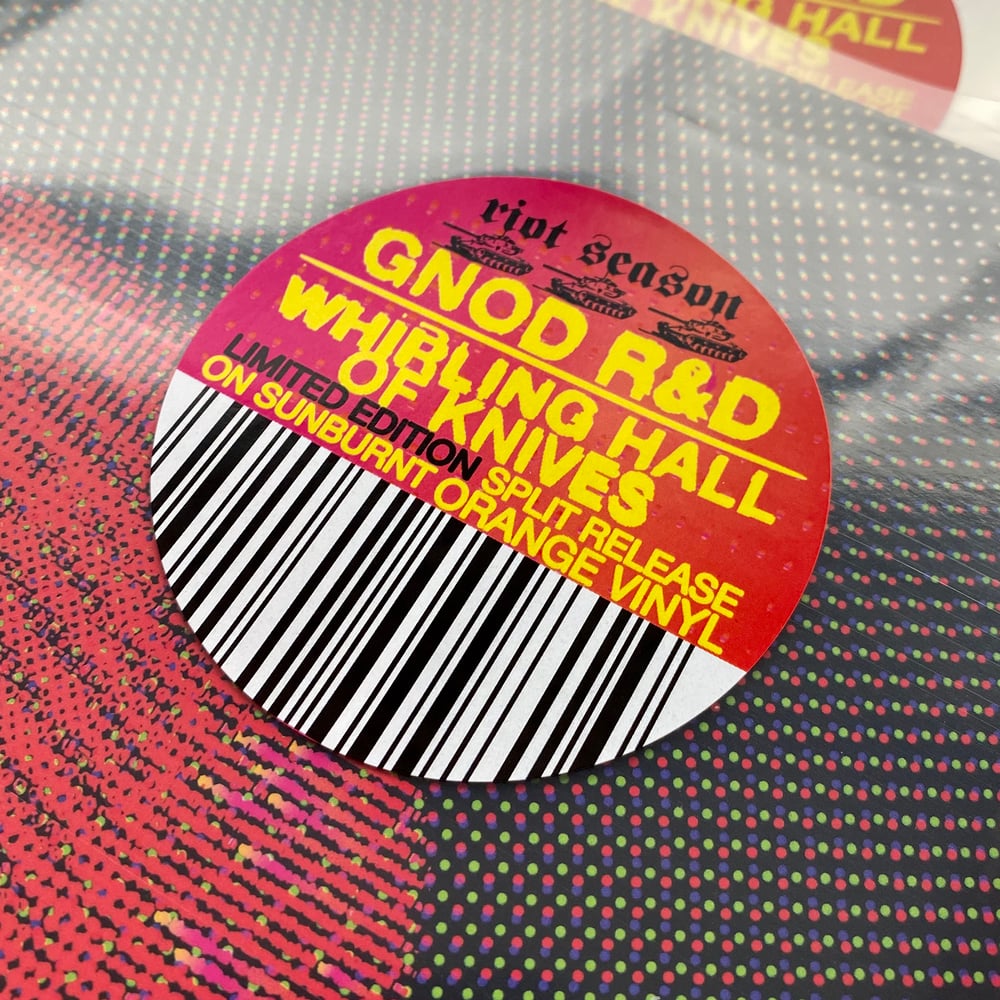 How to place an order :
1. Click on the 'select option' tab, choose what you want from the list
2. Click 'add to cart', it's now in your shopping basket
3. If you want multiple items, just go to the relevant release pages and add anything else you want to your cart before going to checkout
4. Done adding stuff?, then go to cart, that little trolley thing top right
5. Check out, it's a simple as that
Now i'll get busy packing and posting it.
Thanks! Andy/RS
CUSTOMERS OUTSIDE THE UK PLEASE NOTE : All non UK shipping prices are for standard airmail only. This does not include any tracking or insurance. If you want to upgrade to registered shipping please click on the OPTIONAL REGISTERED MAIL ADD ON (OUTSIDE UK ONLY) to your cart before you checkout and pay for your order. All you need to do is add it to your shopping cart as you would any other item, and that £5.00 will cover the cost of upgrading your order to registered mail.
artist: GNOD R&D / WHIRLING HALL OF KNIVES
title: 'GNOD/WHOK'
catalogue # REPOSELP107
format: Sunburnt Orange Vinyl LP
barcode : 5051142009814
release date: March 25th 2022
Limited 350 only sunburnt orange 12" housed in a full colour (spined) outer sleeve with black polylined inner bag
LP Tracklisting
A1 - GNOD R&D - Paint It Blacker (5:59)
A2 - GNOD R&D - Let's Get Numb (6:28)
B1 - Whirling Hall Of Knives - Clarotranq (4:18)
B2 - Whirling Hall Of Knives - Clarotranq (Afterglow) (8:13)
With a bond of sorts formed in 2012 birthing the release of GNOD's '5th Sun' 7" on WHOK's own Trensmat label (not to mention the various subsequent affiliated Dwellings and/or Druss offshoot 12"s on same) it makes some sort of sense that the two outfits should appear together on the same piece of plastic.
GNOD should need no introduction but if if one was required their double hit on the A side of this split release would be simultaneously a misleading primer and also bang on target. Operating in main men Paddy & Chris's GNOD R&D guise their usual organic thrashing rhythm section is absent, replaced by frenetic and thrillingly crisp drum machine and synth doom.
'Paint It Blacker' is a creepy dancehall opener with a desolate but defiant vibe in both sound and lyrics ("Is it slipping away?....TAKE IT BACK!"). In addition to the sparse delayed/distorted analogue tones, trebly electro percussion sentries fly off in all angles from their bass base with plenty of space and clarity given to each element. "If I lose my mind...DO I WANT IT BACK!?" is an unanswered open question to which you can draw your own conclusion(s).
Unquestionable banger 'Let's Get Numb' accelerates the tempo and throws everything at the baddies: horrific droneage, pulsing synth lasers, lacerating staccato guitar licks, howling vocals...no expense spared. Instead of continuing the introspective soul-searching this is a call-to-arms to get numb in the face of contemporary shared adversities. Failing the suggested old reliables of getting drunk/stoned there is sufficient heft in the propulsion of this track to take you far enough out of reality for its 6 minutes 28 seconds.
On the B are Ireland's long-ruining rhythmic noise pushers Whirling Hall Of Knives (aka WHOK) with a cautionary tale told in two chapters.
'Clarotranq' is a shape-shifting mutant that *SPOILER* cruelly switches mid-flow. From the initial guise of a crawling, shuddering electro abomination it then star-wipes to a grim scene, invoking a crude facsimile of Hooky at his lowest ebb. A husk of his once-chirpy plucking creates the solitary soundtrack, as the world's last data centre goes up in flames around him...and all the while the voices in his head repeat a hopeless demotivating mantra ("...psyche-stares, shivers" etc.).
Closer 'Clarotranq (Afterglow)' could provoke an extreme physical reaction in that you may want to tear your contaminated clothes off immediately - but not in a sexy-time way, as this is the sonic equivalent of pure unchecked radioactivity Wavering meter readings blurp over ominous subterranean robo-dub, leaving you in a state of toxic uncleanness. Something big and bad has just happened and this is the sound of the aftermath, the afterglow.
Do NOT inhale or touch ANYTHING!