FALLING FLOORS 'Falling Floors' Clear Vinyl LP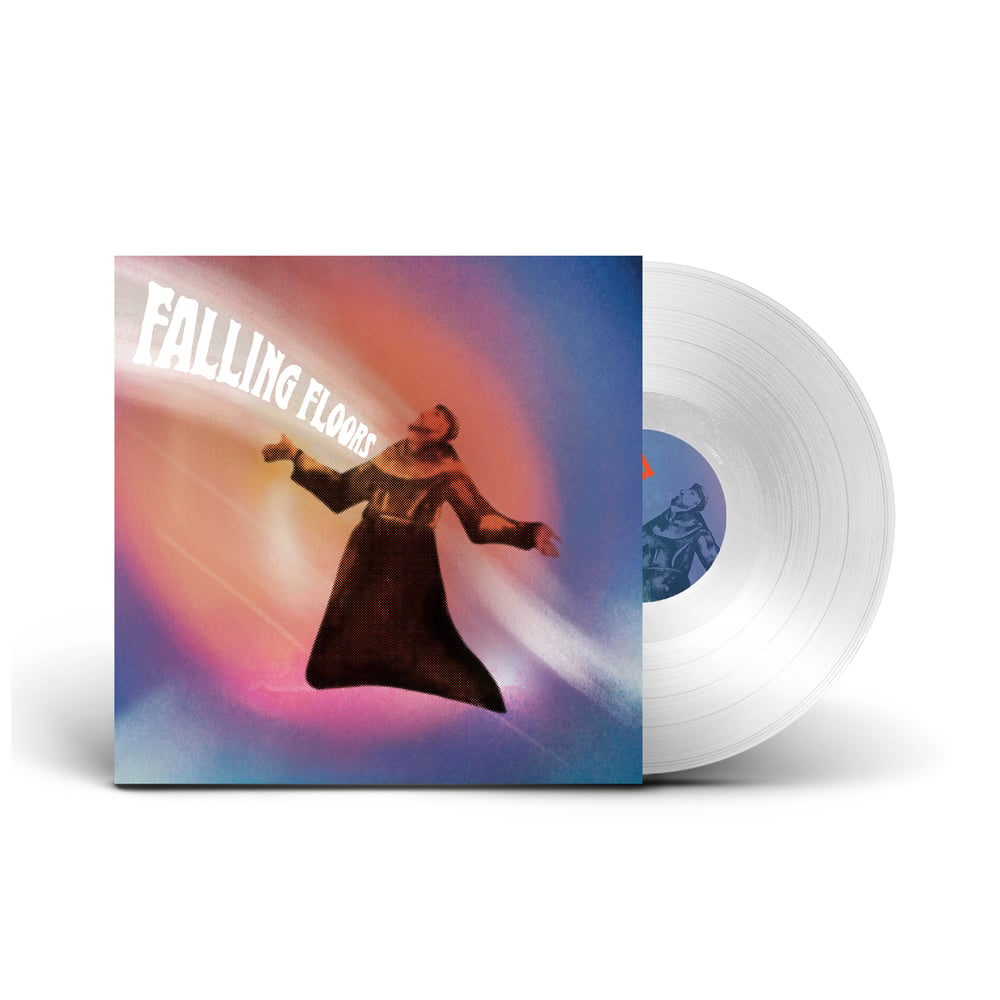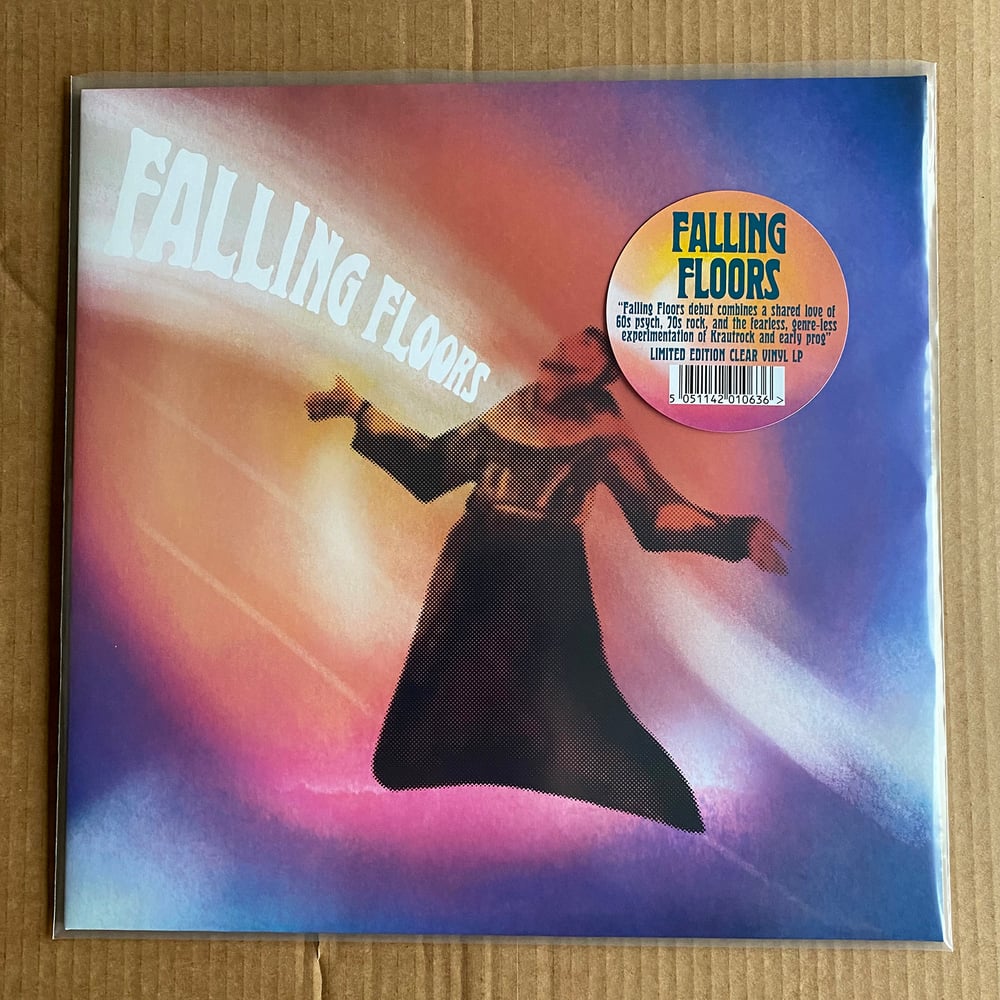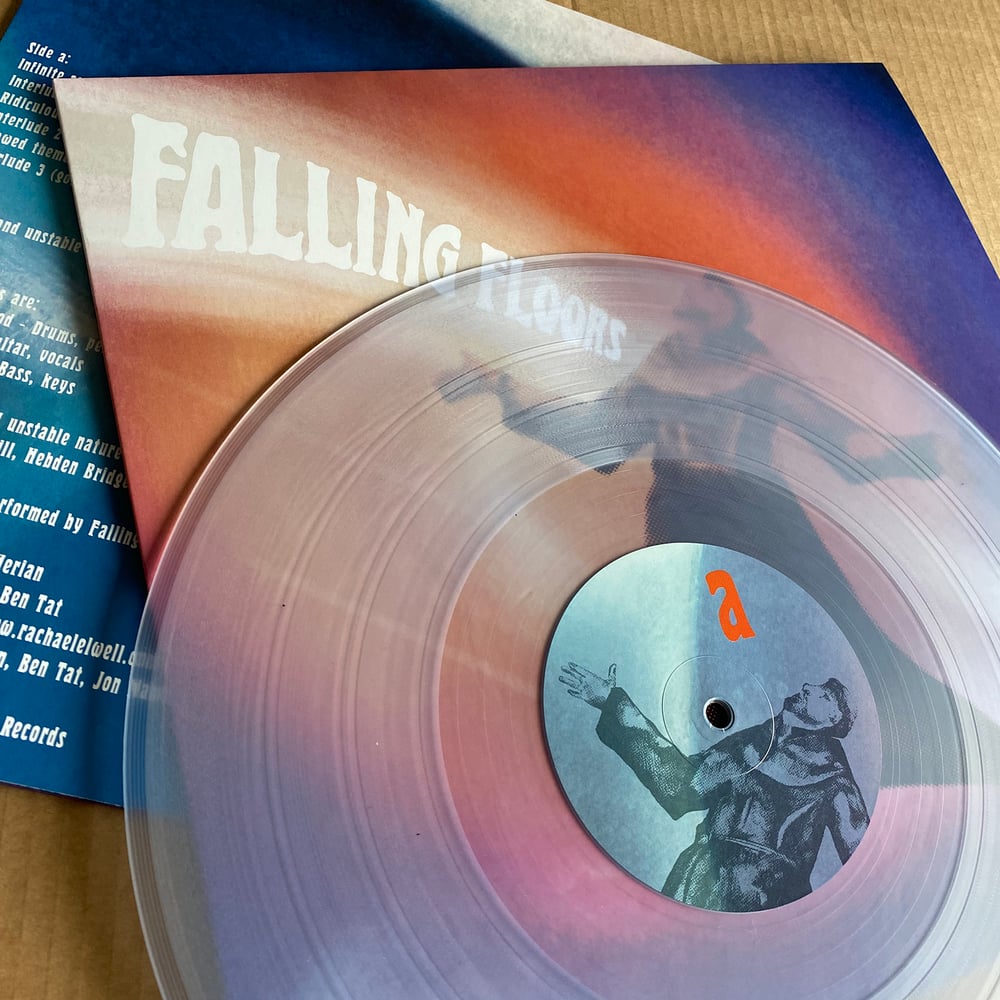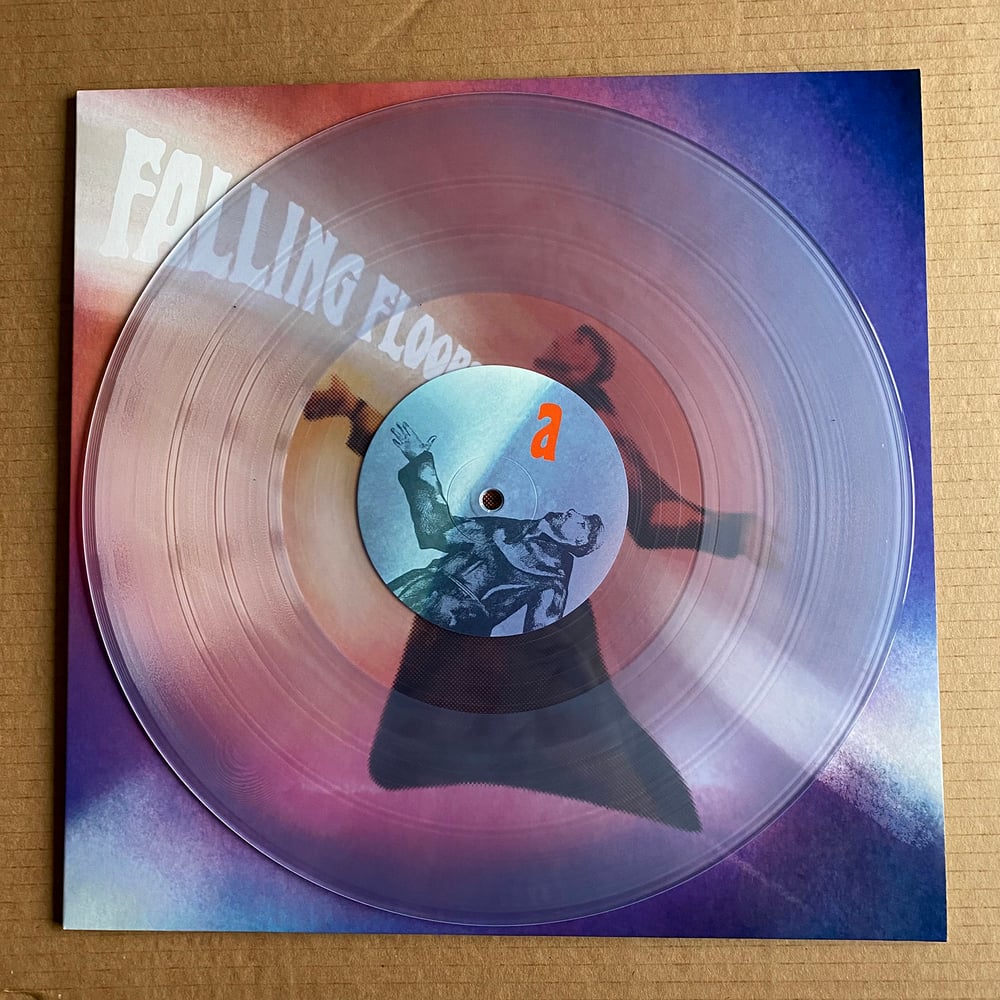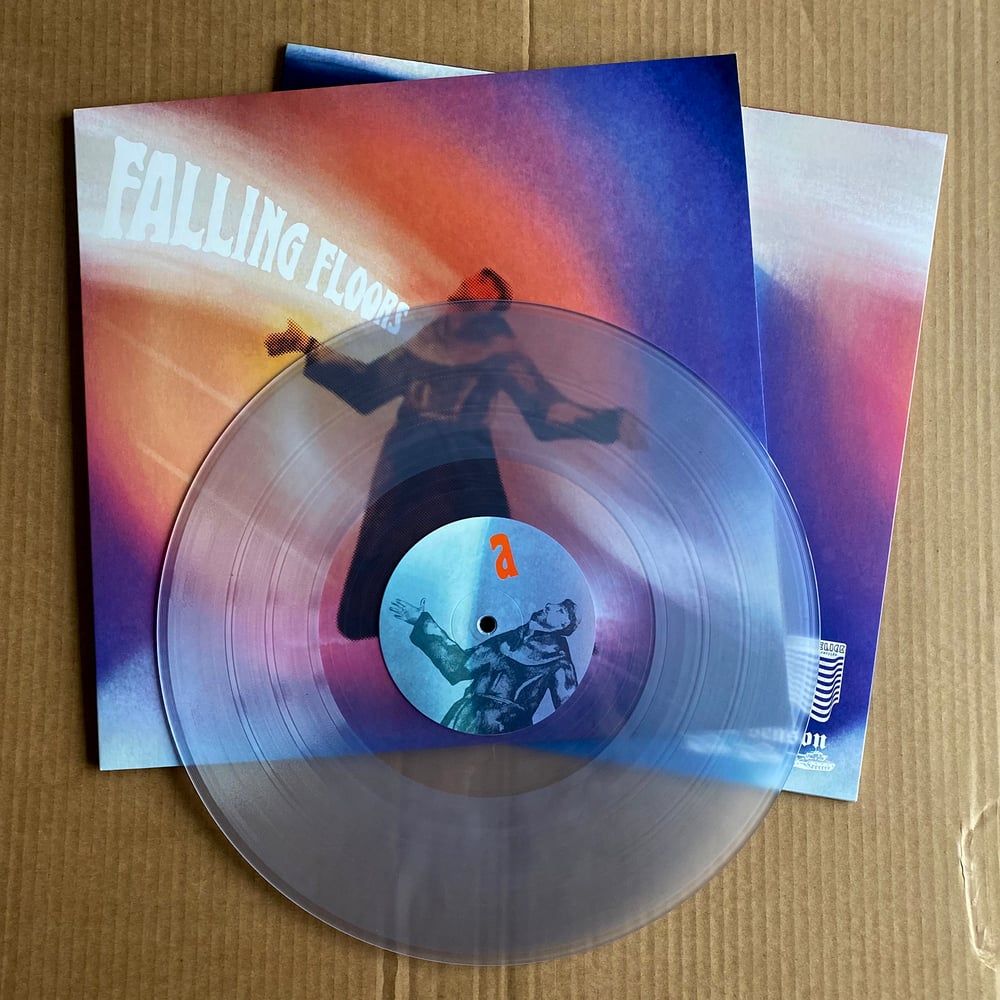 IF YOU ARE BASED IN THE EU, PLEASE READ THE BIG NOTICE ON THE FRONT PAGE REGARDS THE POTENTIAL FOR YOU PAYING TAX/VAT UPON RECEIVING GOODS. I CANNOT DO ANYTHING ABOUT THIS OBVIOUSLY. THAT'S THE LAW.
How to place an order :
1. Click on the 'select option' tab, choose what you want from the list
2. Click 'add to cart', it's now in your shopping basket
3. If you want multiple items, just go to the relevant release pages and add anything else you want to your cart before going to checkout
4. Done adding stuff?, then go to cart, that little trolley thing top right
5. Check out, it's a simple as that
Now i'll get busy packing and posting it.
Thanks! Andy/RS
CUSTOMERS OUTSIDE THE UK PLEASE NOTE : All non UK shipping prices are for standard airmail only. This does not include any tracking or insurance. If you want to upgrade to registered shipping please click on the OPTIONAL REGISTERED MAIL ADD ON (OUTSIDE UK ONLY) to your cart before you checkout and pay for your order. All you need to do is add it to your shopping cart as you would any other item, and that £5.00 will cover the cost of upgrading your order to registered mail.
artist: FALLING FLOORS
title: 'Falling Floors'
catalogue # REPOSELP116
format: Vinyl LP (Clear)
UPC# 5051142010636
release date: December 4th 2022
LP Tracklisting
A1. Infinite Switch (8:05)
A2. Interlude 1 (Making A Scene) (0:58)
A3. Ridiculous Man (4:41)
A4. Interlude 2 (Negotiations) (1:16)
A5. Flawed Theme (4:50)
A6. Interlude 3 (Going Quietly) (2:00)
B. Elusive And Unstable Nature Of Truth (18:48)
Falling Floors is a psych-rock three piece, formed in the pandemic out of a desire for distraction from dark times and an unending stream of shit news (seriously, what the fuck is going on?) There's no master plan, no grand ambition, no product-market fit, just a shared love of 60s psych, 70s rock, and the fearless, genre-less experimentation of Krautrock and early prog to get us through.
Riding the trans-Pennine underground (up the hill and out of the crags, down there, you know?), you can hear magical sounds coming out of the Valley. On a cold and wet Calderdale winter, the band recorded their self-titled first album, DIY, live, in two days in Hebden Bridge. Rawness not perfection and feel over finesse were the aims. This album, a trans-Atlantic joint release by Riot Season (UK) and Echodelick (US), lives by slips, fuck-ups, and simple, joyous expression.
Falling Floors is Rob Herian (ex-feral stoner rockers Early Mammal) on guitar and vocals, Harry Wheeler (no ravers The Family Elan) on bass and keys, and Colin Greenwood (ex-shoegaze folk rockers No Sorrows) on drums. It's no one's project, and no one's in charge. But there's enough in common to keep it honest.