EARTHLING SOCIETY 'Ascent To Godhead' Blue Vinyl LP & Bonus CD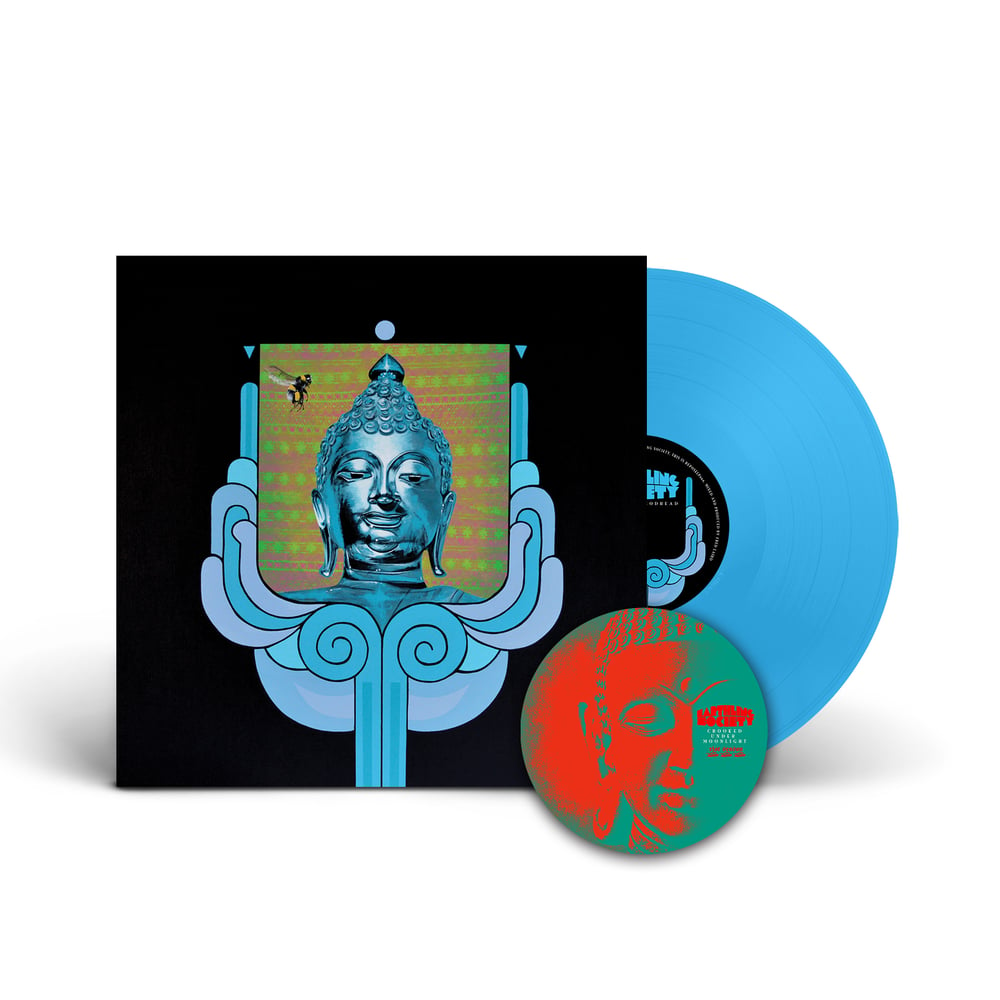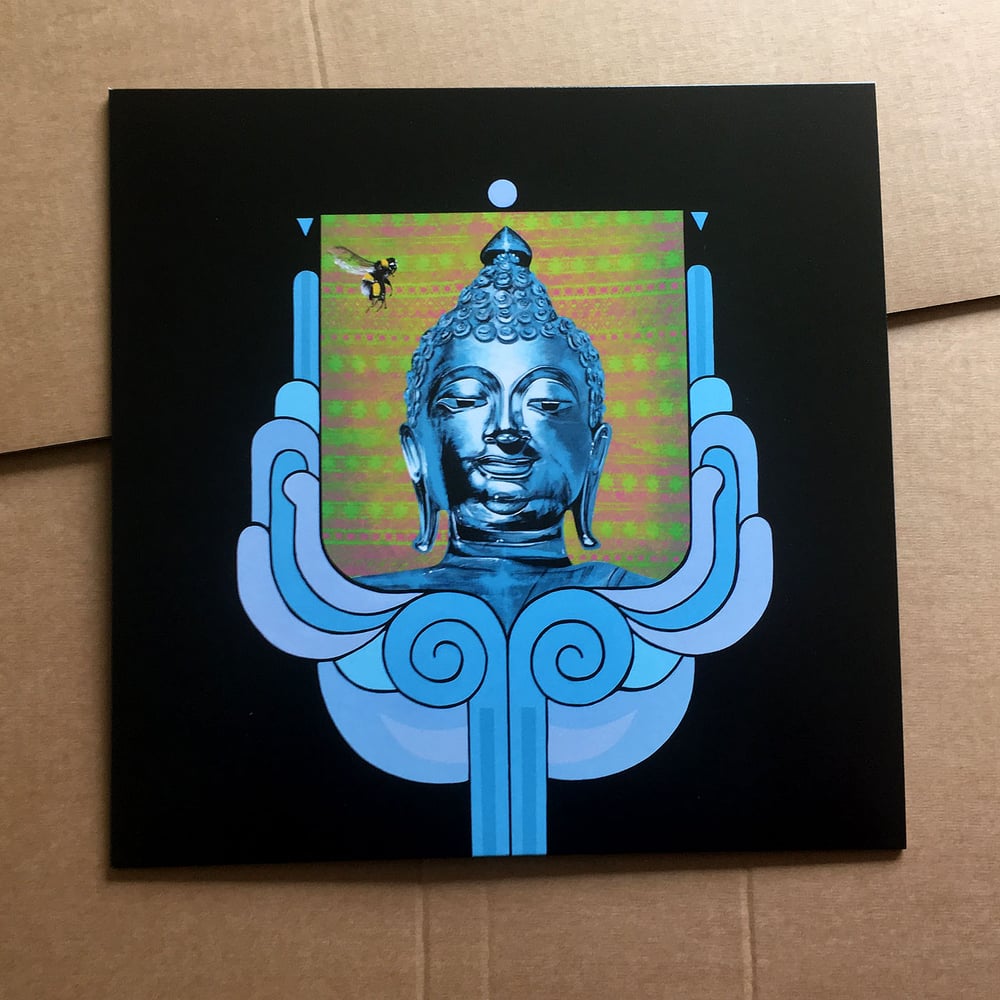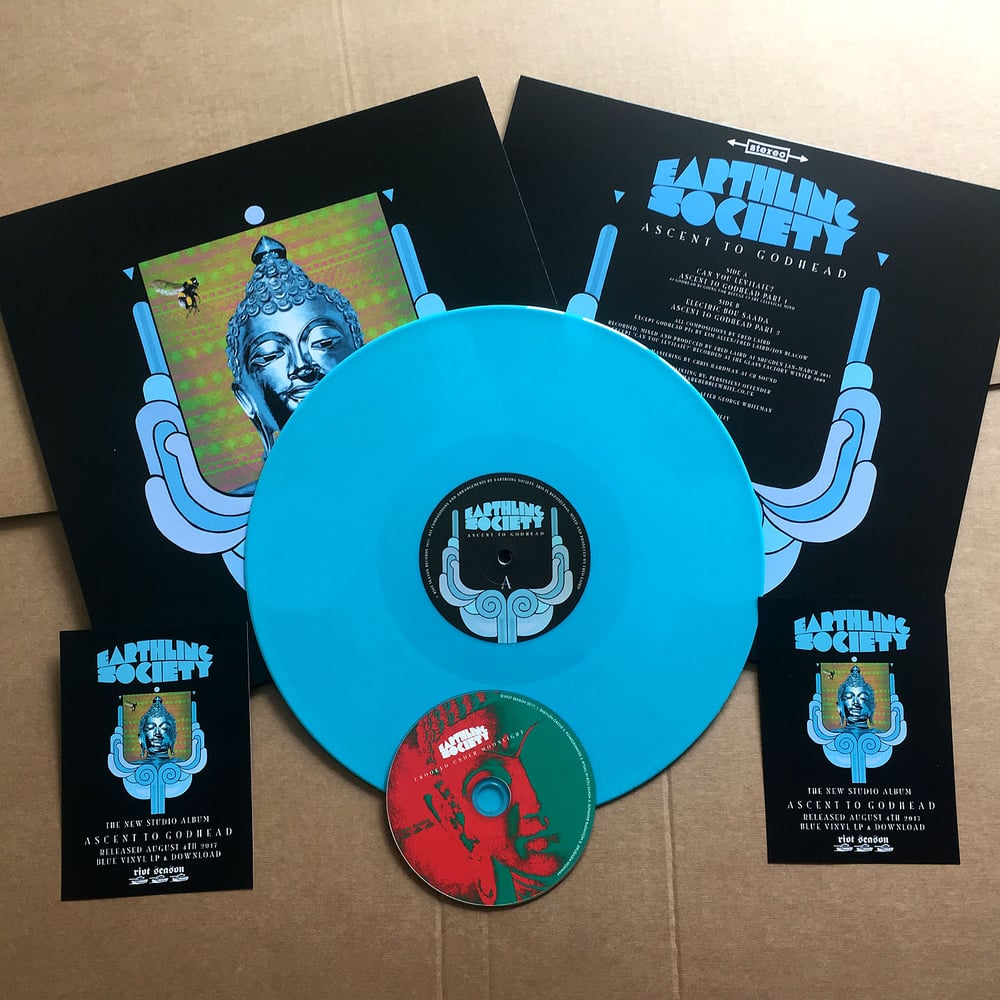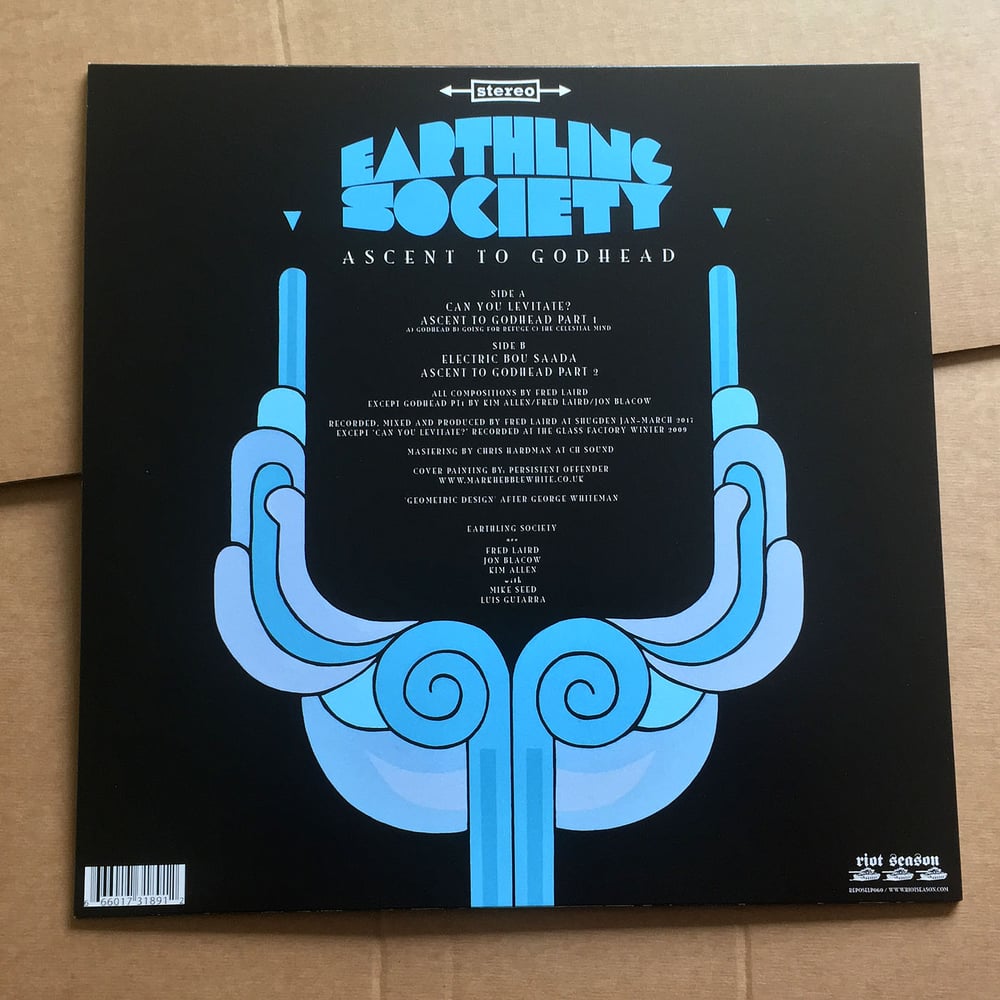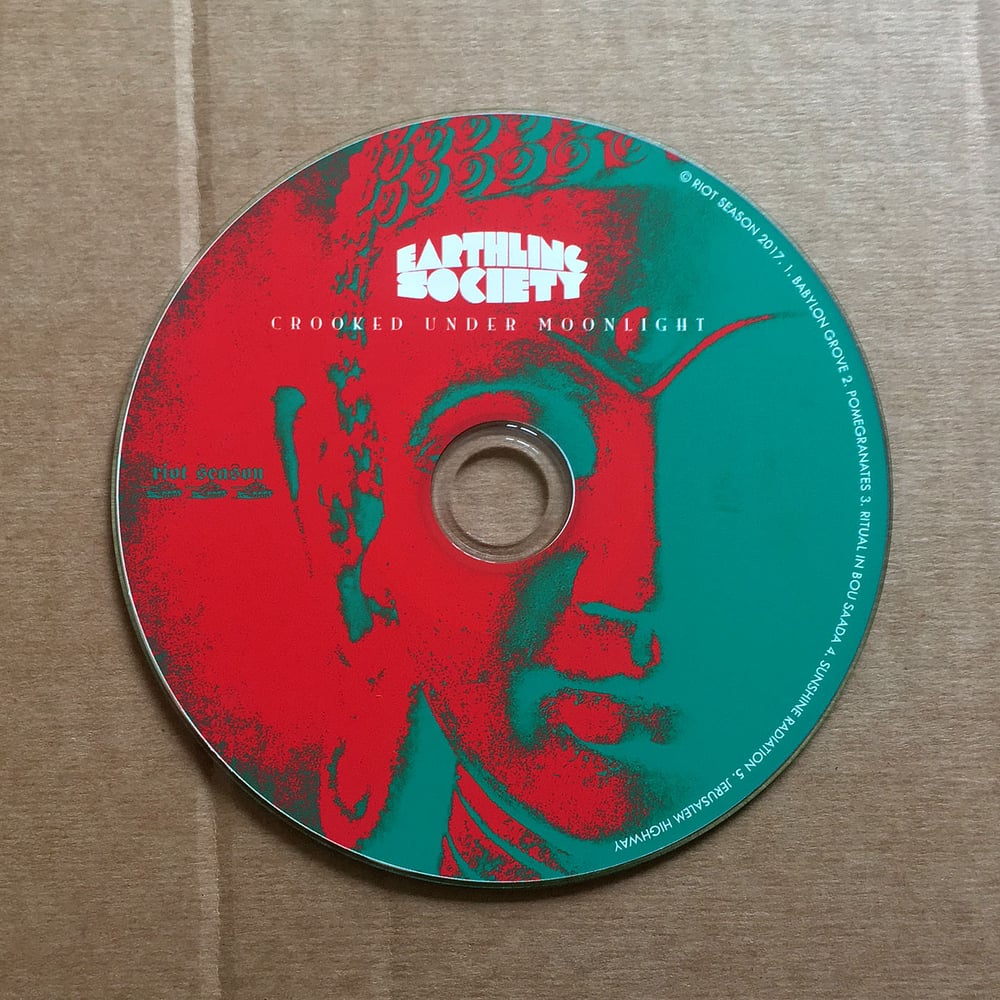 artist: Earthling Society
title: Ascent To Godhead / Crooked Under Moonlight
cat# REPOSELP060
format: Blue Vinyl LP & Bonus CD-R
barcode # 6 66017 31891 2
LP Tracklisting
A1. Can You Levitate? (7:08)
A2. Ascent To Godhead Part 1 (Godhead / Going For Refuge / The Celestial Mind) (16:01)
B1. Electric Bou Saada (14:35)
B2. Ascent To Godhead Part 2 (8:53)
CD-R Tracklsiting
1. Babylon Grove (15:08)
2. Pomegranates (4:44)
3. Ritual in Bou Saada (9:51)
4. Sunshine Radiation (5:54)
5. Jerusalem Highway (5:01)
Blurb :

Fleetwood psychonauts return with their second album of 2017. Whereas 'Zen B*****d' was a re- imagining of ancient songs from the back catalogue, 'Ascent to Godhead' consists of brand new compositions improvised in the studio. No Hawkwind-esque generators are to be found which are synonymous with the space rock genre.

Instead we have a calamitous howl more reminiscent to the Birthday Party than to Gong. Earthling Society's unique song writing abilities remain however; where no song starts and ends the same, constantly morphing into something new. Jazz and eastern rhythms are at the forefront of 'Ascent to Godhead'. Taking inspiration from Alice Coltrane, Sun Ra, Far East Family band, Tidori Takada amongst others.

This is no hippy claptrap from the sunshine playroom, it's an album that ties your brain in knots, and oozes spiritual meaning.

Also included is the long lost garage rocker 'Can You Levitate?' Recorded in 2009 and only unearthed earlier this year. Proving that earthling Society were belting this stuff out long before the current psych scene with it Elevators' call to arms and Butthole Surfers splashdown.
'ASCENT TO GODHEAD' Additional Information :
All compositions by Fred Laird except Godhead Part 1 by Kim Allen / Fred Laird / Jon Blacow.
Recorded, mixed and produced by Fred Laird at Shugden Jan-March 2017
Except 'Can You Levitate?' recorded at the Glass Factory winter 2009.
Mastering by Chris Hardman at CH sound
Artwork by Persistent Offender www.markhebblewhite.co.uk
Earthling Society were at this time :
Fred Laird - Guitars, vocals, electric tanpura, recorder, bouzouki, Buddha box and lap steel.
Jon Blacow – Drums, Tablas and Percussion.
Kim Allen – Fender bass and fretless bass
With ...
Mike Seed – Tenor Sax on 'Godhead Parts 1&2'
Luis Gutarra – Bass on 'Can You Levitate?'