BLACK HELIUM 'Primitive Fuck' Pink Vinyl LP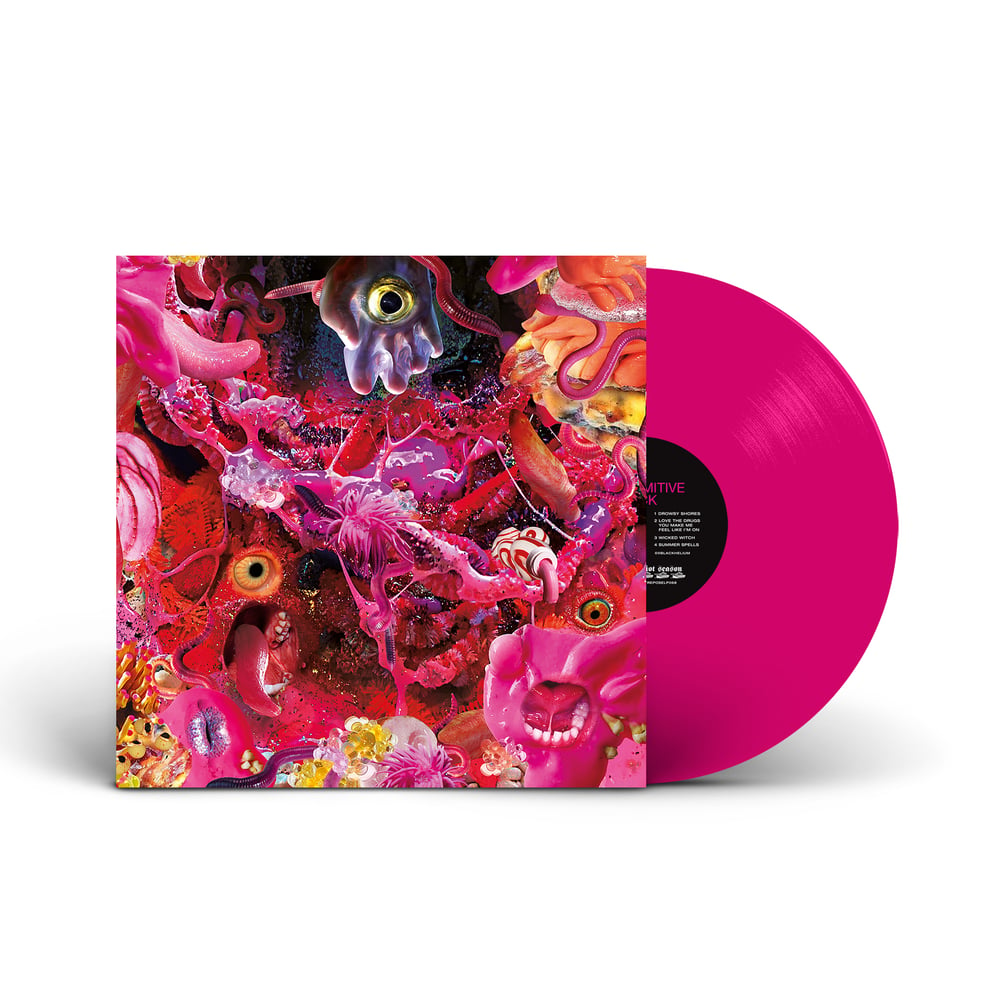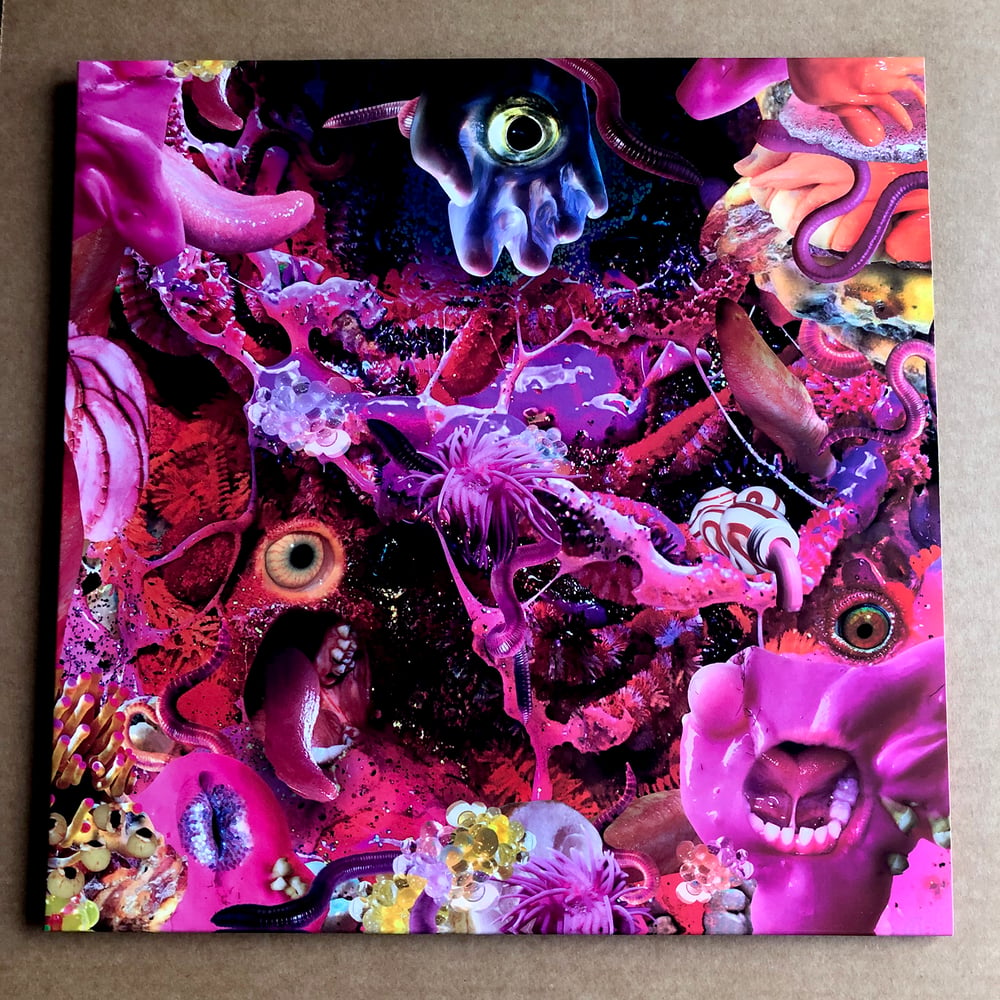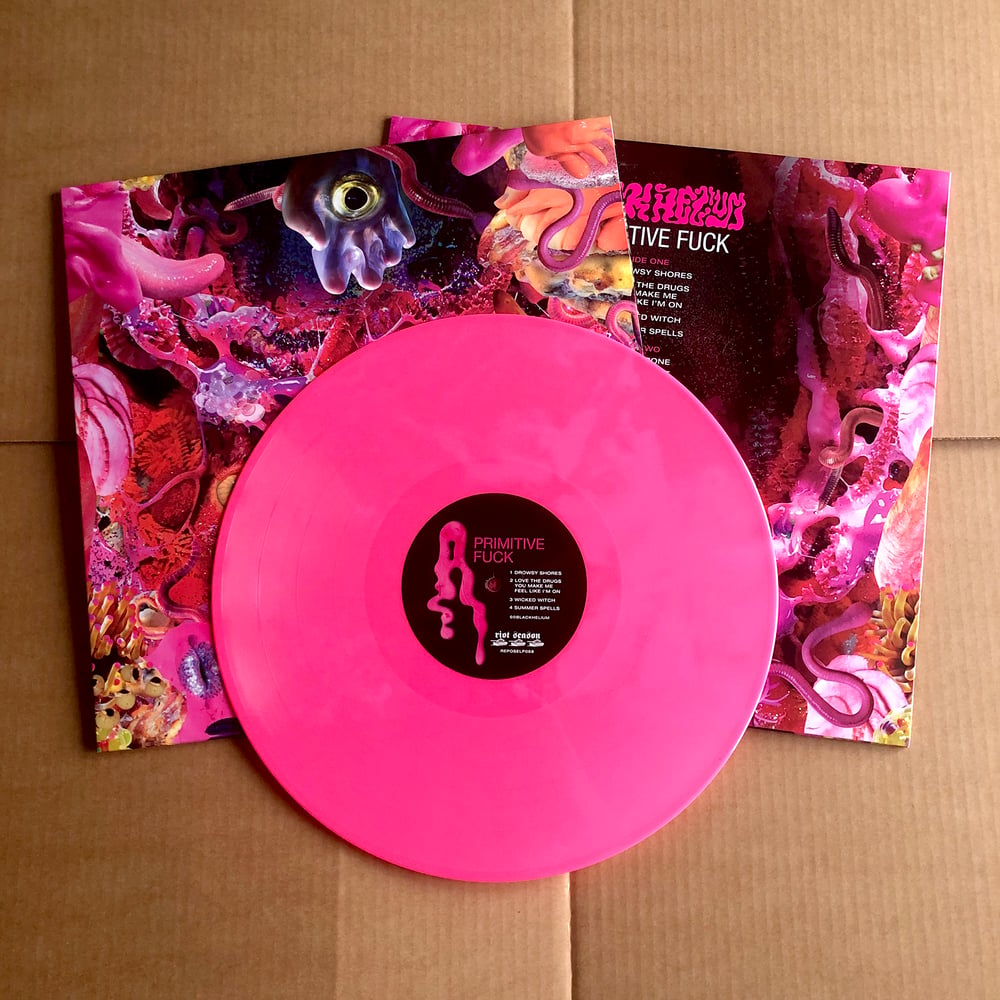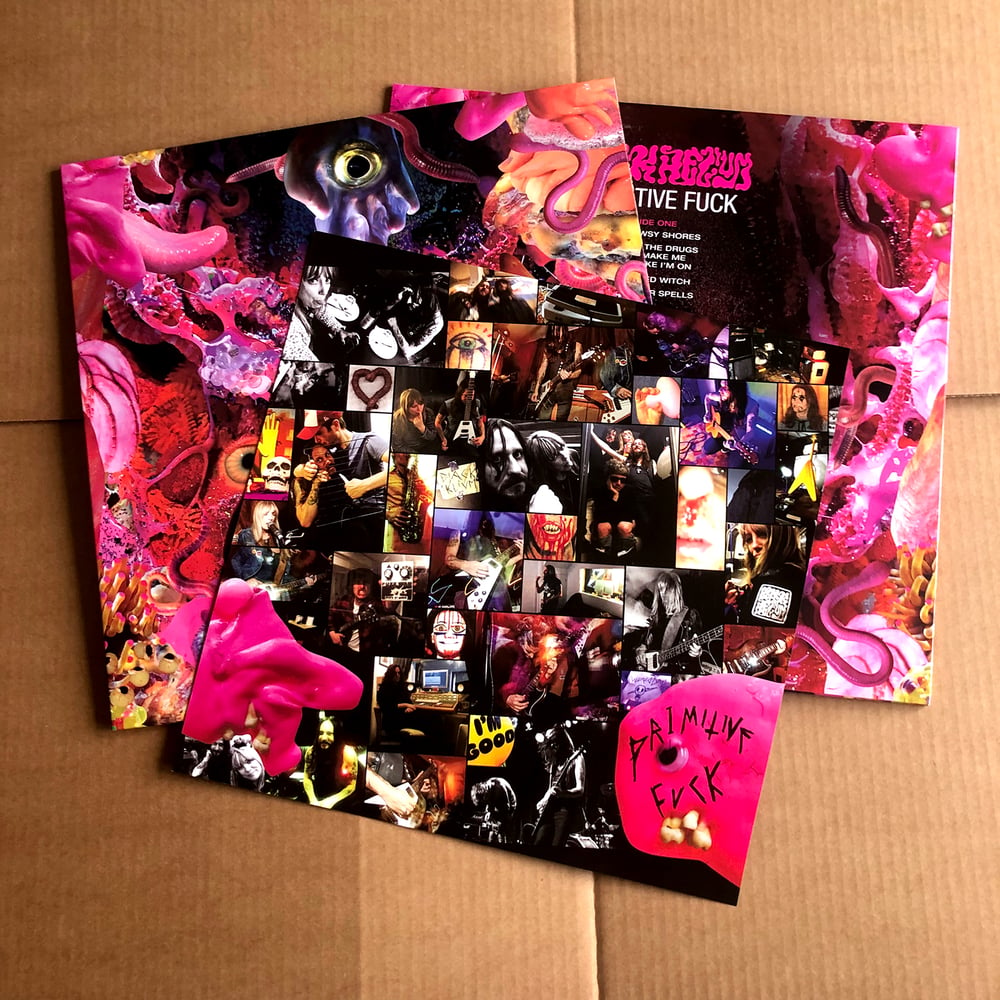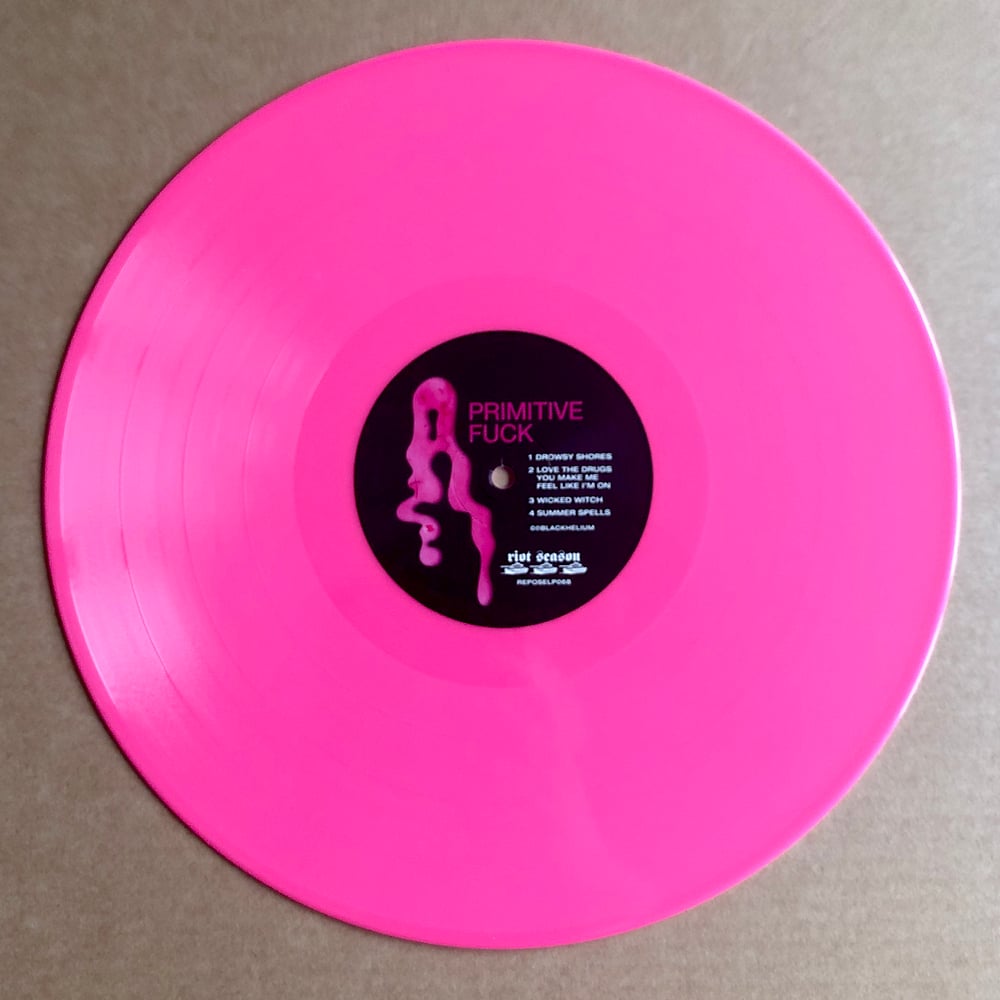 How to place an order :
1. Select option
2. Add to cart
3. Add anything else you want sending with this item to cart
4. Go to cart
5. Check out
Thanks!
CUSTOMERS OUTSIDE THE UK PLEASE NOTE : All non UK shipping prices are for standard airmail only. This does not include any tracking or insurance. If you want to upgrade to registered shipping please click on the OPTIONAL REGISTERED MAIL ADD ON (OUTSIDE UK ONLY) to your cart before you checkout and pay for your order. All you need to do is add it to your shopping cart as you would any other item, and that £5.00 will cover the cost of upgrading your order to registered mail.
artist: BLACK HELIUM
title: 'Primitive Fuck'
catalogue # REPOSELP068
format: Pink Vinyl LP
upc # 666017325019
Limited edition 300 only pink vinyl repress. Comes in a glossy full colour sleeve with double sided colour insert and black inner bag (w/download code)
LP Tracklisting
A1 Drowsey Shores (5:25)
A2 Love The Drugs (5:39)
A3 Wicked Witch (5:48)
A4 Summer Spells (5:37)
B1 Videodrone (2:18)
B2 Curtains At The Mausoleum (9:11)
B3 Do You Wanna Come Out Tonight? (3:24)
B4 Primitive Fuck (6:33)
Info :
"An absolutely epic fucking performance from Black Helium who were heavy as fuck and destroyed my already fragile mind with their Flying V twin attack sounding like Sabbath, Black Angels, Hawkwind and The Sweet battling in a monster riff shop." Spencer Hickman / Death Waltz Records
Black Helium are a four-piece formed in 2016 for a special one-off Halloween gig at the notoriously heady Guild Navigator club in East London, and have since then spread their sonic gumbo of hard-edged psychedelic head-fuckery and Neanderthal glam rock swagger across the country.

Heavy friends Stuart Gray (vocals/guitar), Beck Harvey (vocals/bass) Davey Mulka (guitar) and Ben Davies (drums) went on to record their debut, Primitive Fuck, at Hermitage Studios with Margo Broom in March 2017. Although, Ben Davies disappeared abruptly after recording his drum tracks after experiencing a 'profound life-changing mystical occurrence'.

Influenced by bands such as Black Sabbath, Hawkwind, Amon Düül II and The Stooges; Primitive Fuck channels an era when psychedelic rock stood for mind expanding eclecticism, and hip shaking sonic hedonism in equal measure, moving from motor city heroism, to shapeless Kosmische ambient ego-death via space ritual riff worship. Now, with new drummer, Diogo Gomes on board, Primitive Fuck represents the birth of a band your psychiatrist warned you about.

BLACK HELIUM are

Stuart Gray (vocals/guitar)
Beck Harvey (vocals/bass)
Davey Mulka (guitar)
Ben Davies (drums)