ACID MOTHERS TEMPLE 'Myth Of The Love Electrique' Curacao Blue 2xLP (With OBI)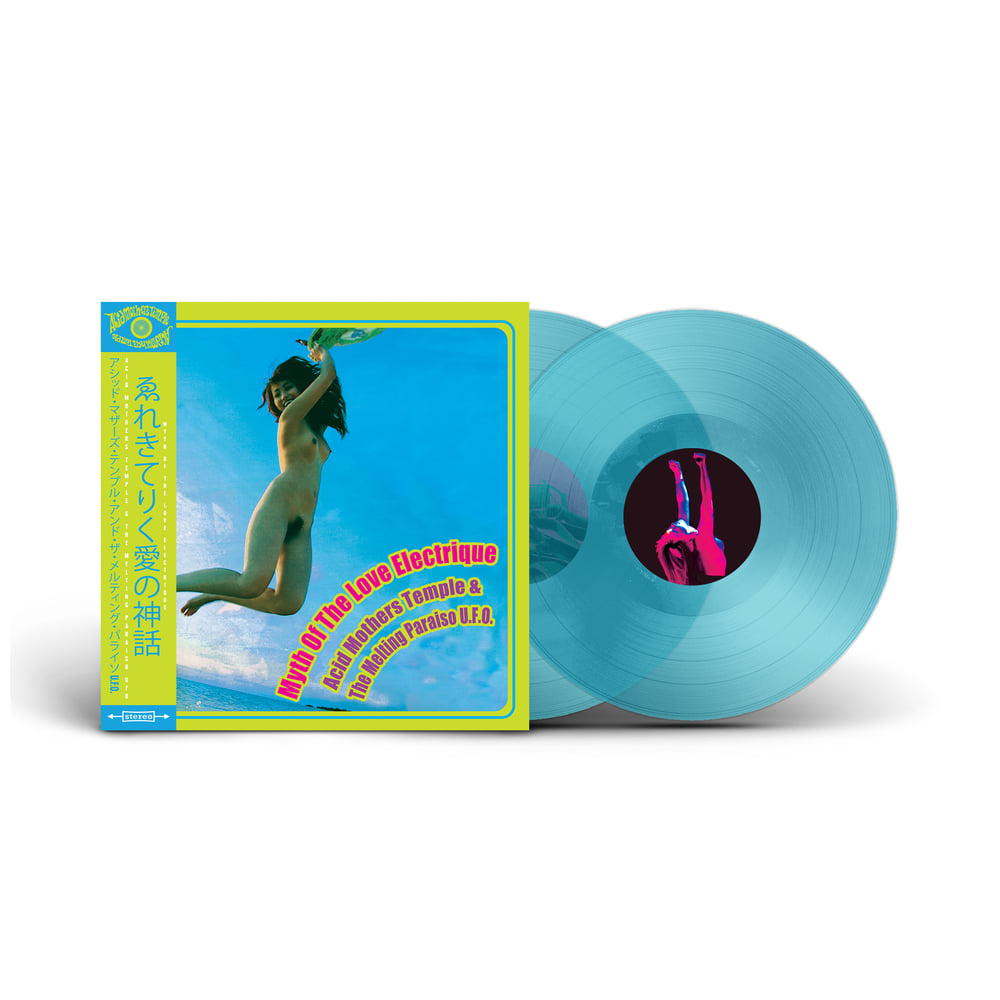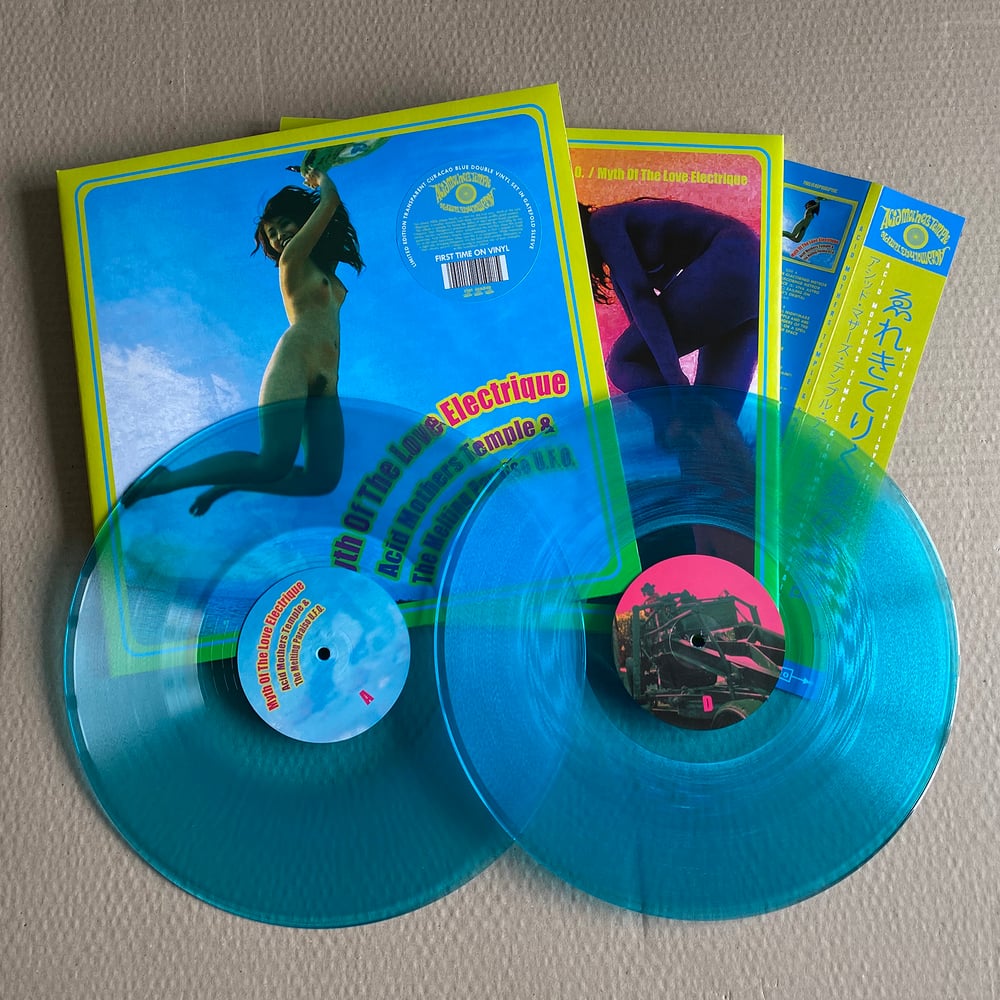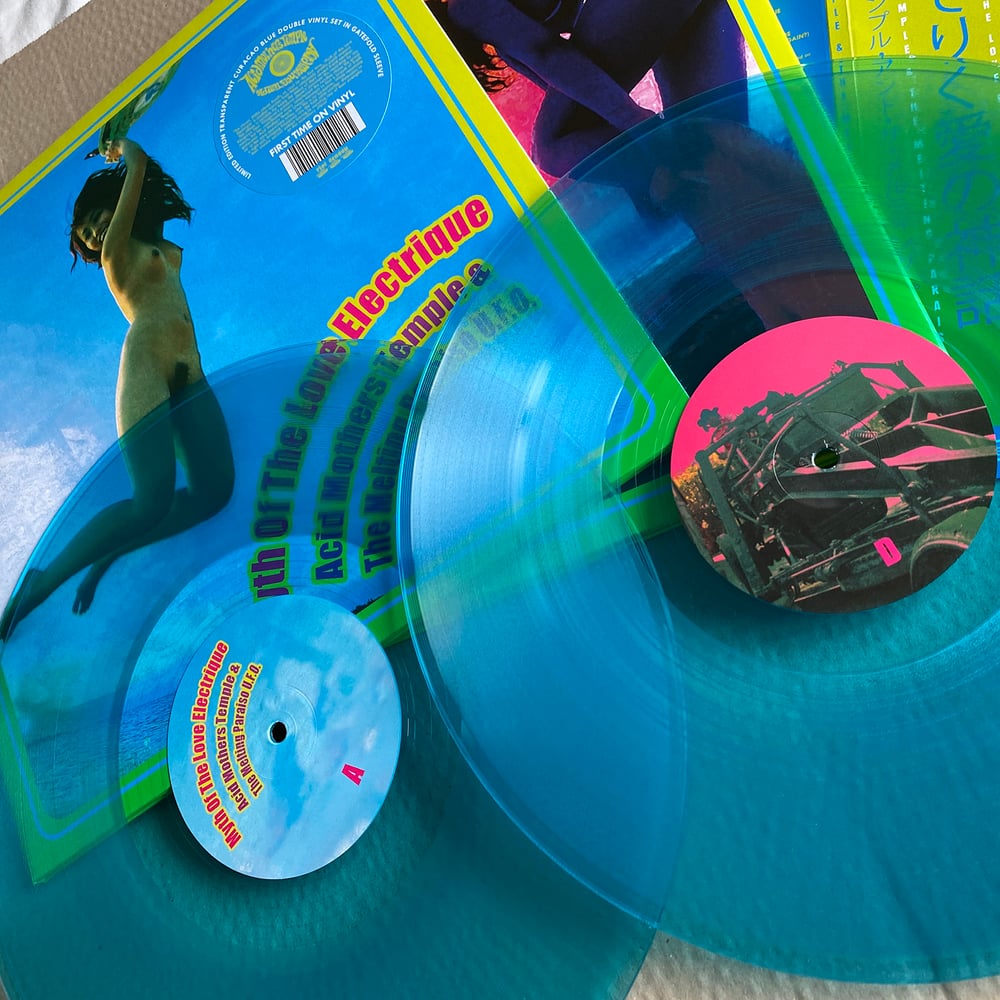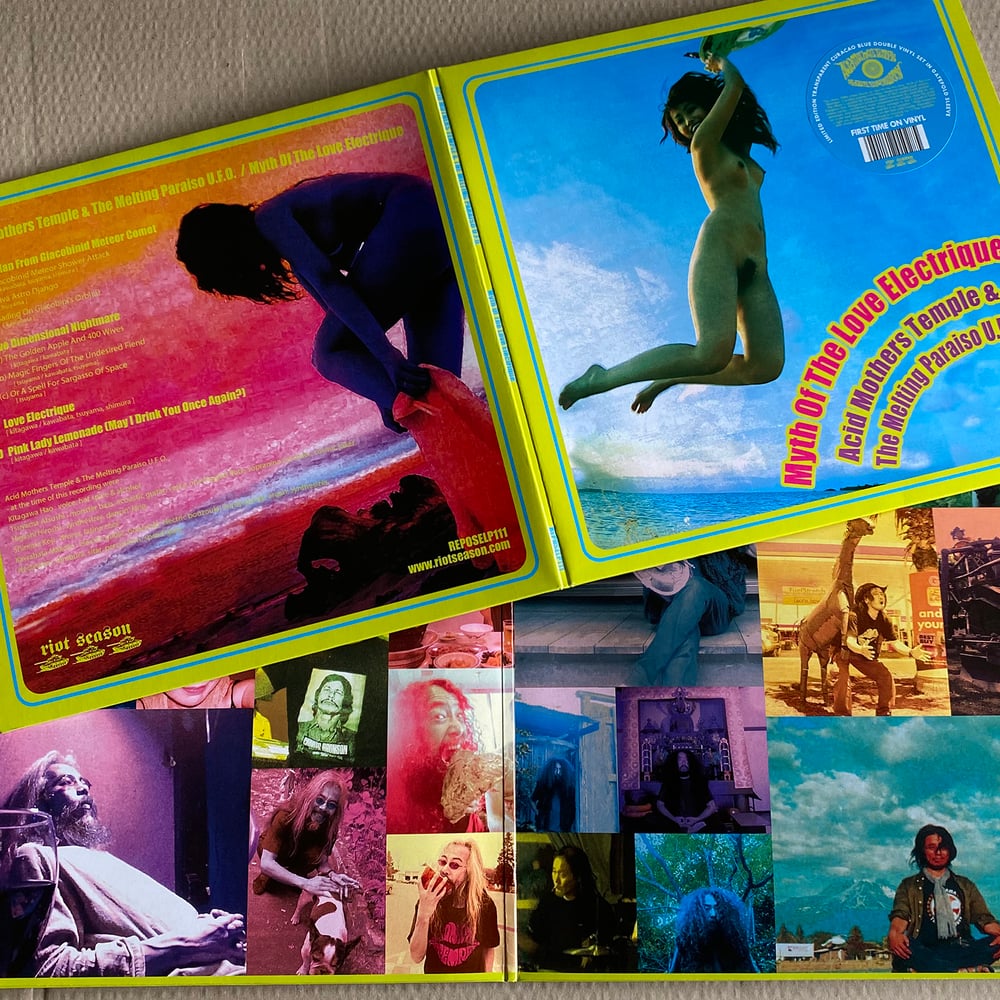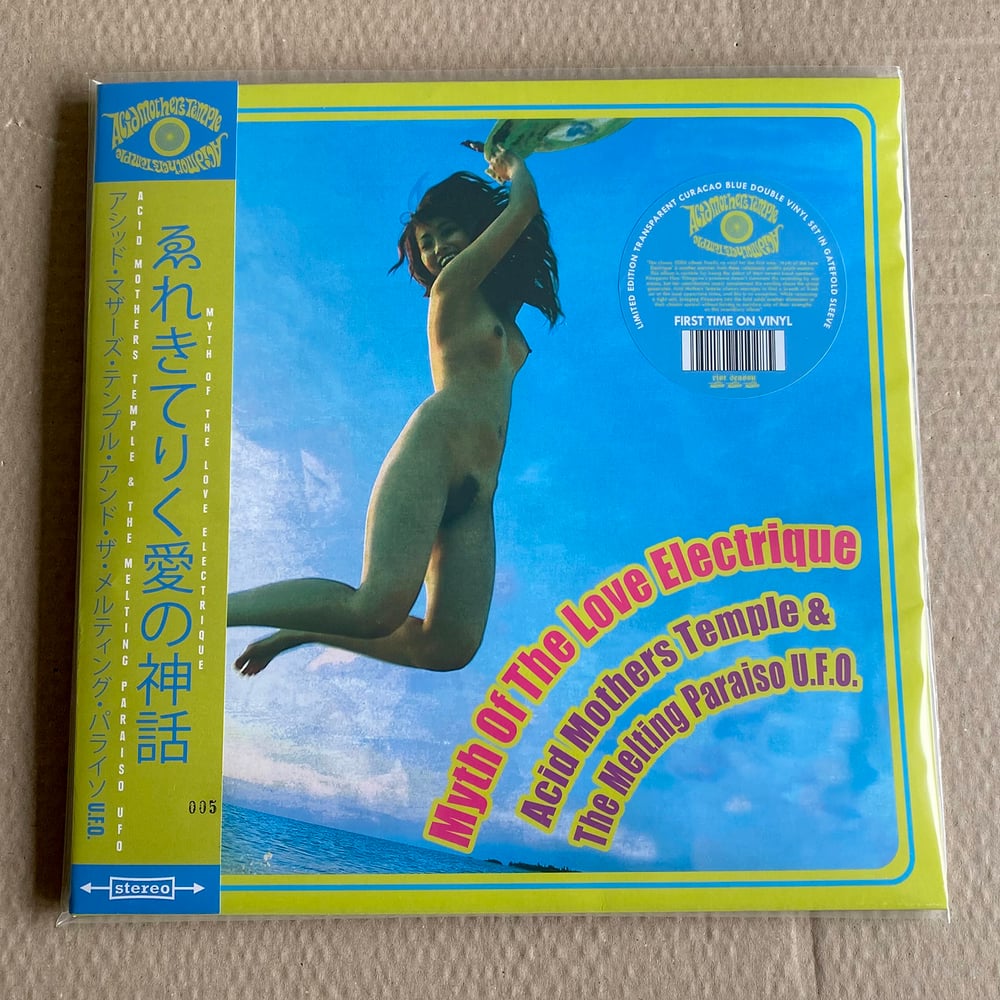 SHIPPING NOW
MAIL ORDER EXCLUSIVE VERSION - TRANSPARENT CURACO BLUE VINYL 2xLP WITH NUMBERED FOLD OVER OBI
How to place an order :
1. Click on the 'select option' tab, choose what you want from the list
2. Click 'add to cart', it's now in your shopping basket
3. If you want multiple items, just go to the relevant release pages and add anything else you want to your cart before going to checkout
4. Done adding stuff?, then go to cart, that little trolley thing top right
5. Check out, it's a simple as that
Now i'll get busy packing and posting it.
Thanks! Andy/RS
CUSTOMERS OUTSIDE THE UK PLEASE NOTE : All non UK shipping prices are for standard airmail only. This does not include any tracking or insurance. If you want to upgrade to registered shipping please click on the OPTIONAL REGISTERED MAIL ADD ON (OUTSIDE UK ONLY) to your cart before you checkout and pay for your order. All you need to do is add it to your shopping cart as you would any other item, and that £5.00 will cover the cost of upgrading your order to registered mail.
---------------------------------
artist: ACID MOTHERS TEMPLE & THE MELTING PARAISO U.F.O.
title: ' Myth Of The Love Electrique'
catalogue # REPOSELP111C
format: Transparent Curacao Blue 2xLP * Mail Order Exclusive w/ Fold Over OBI *
release date: August 5th 2022
barcode : 5051142010285
Limited 300 only double vinyl (2xLP) pressed on stunning transparent curaco blue coloured vinyl. Housed in a full colour gatefold sleeve with tweaked artwork from the original CD issue
This exclusive mail order variant comes with a colour fold over numbered OBI strip. The OBI is sent folded and cut, but loose inside the package with the vinyl so you can assemble/store as you wish
2xLP Tracklisting
A. The Man From Giacobinid Meteor Comet (20:44)
(a) Giacobinid Meteor Shower Attack
(b) Viva Astro Django
(c) Sailing On Giacobini's Orbital
B. Five Dimensional Nightmare (13:34)
(a) The Golden Apple And 400 Wives
(b) Magic Fingers Of The Undesired Fiend
(c) Or A Spell For Sargasso Of Space
C. Love Electrique (19:30)
D. Pink Lady Lemonade (May I Drink You Once Again?) (20:32)
"The 2006 classic double album on vinyl for the first time. Myth of the Love Electrique is another scorcher from these ridiculously prolific psych masters. This album is notable for being the debut of their newest band member: Kitagawa Hao. Kitagawa's presence doesn't dominate the recording by any means, but her contributions nicely complement the swirling chaos the group generates.
Acid Mothers Temple always manages to find a breath of fresh air at the most opportune times, and this is no exception. While remaining a tight unit, bringing Kitagawa into the fold adds another dimension to their chaotic sprawl without having to sacrifice any of their strengths on this incendiary album"
Acid Mothers Temple & The Melting Paraiso U.F.O. at the time of this recording were :
Kitagawa Hao : voice, hot spice & alcohol
Tsuyama Atsushi : monster bass, acoustic guitar, voice, one-legged flute, soprano recorder, cosmic joker
Higashi Hiroshi : synthesizer, dancin'king
Shimura Koji : drums, latino cool
Kawabata Makoto : electric guitar, bouzouki, electric bouzouki, hurdy-gurdy, organ, synthesizer, electronics, tambura, sitar, percussion, speed guru
recorded at Acid Mothers Temple, 10th July - 13th August 2006
produced, engineered and mixed by Kawabata Makoto
art works by Kawabata Sachiko