Ozzy Bull Tee (Claret & Blue)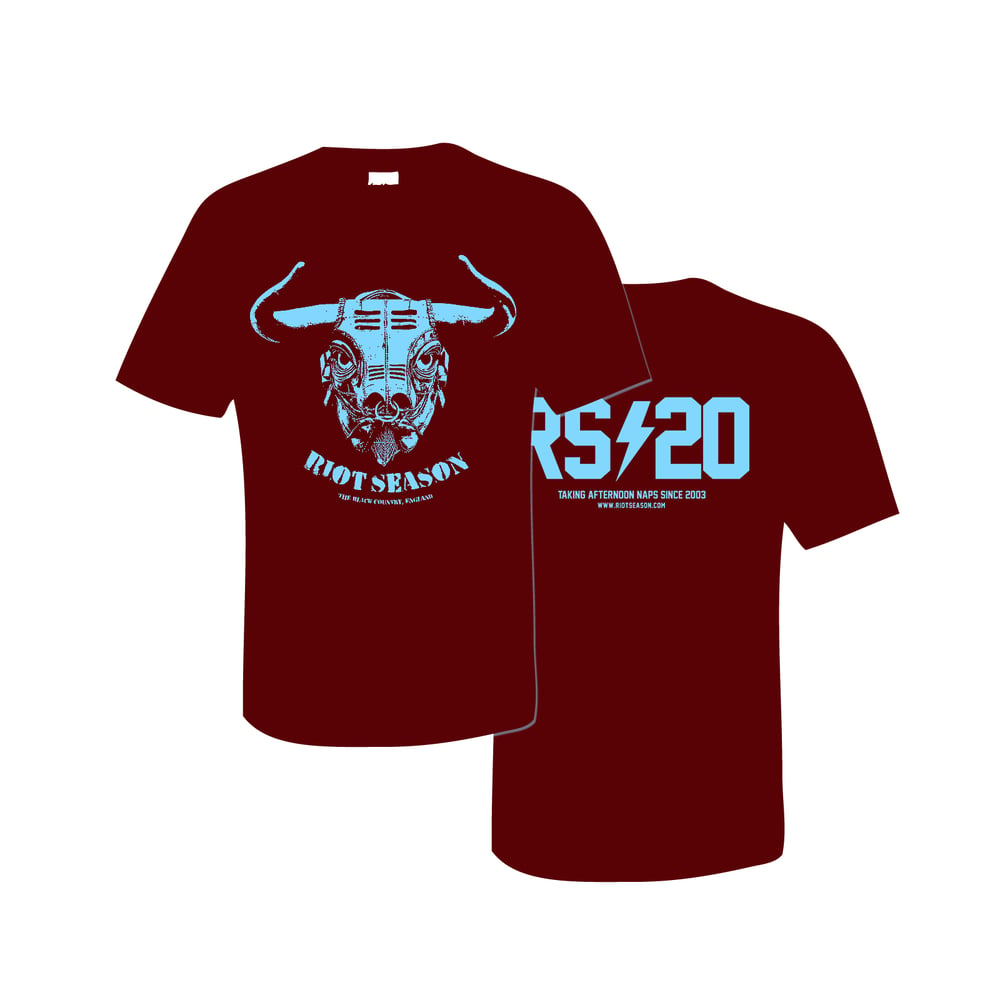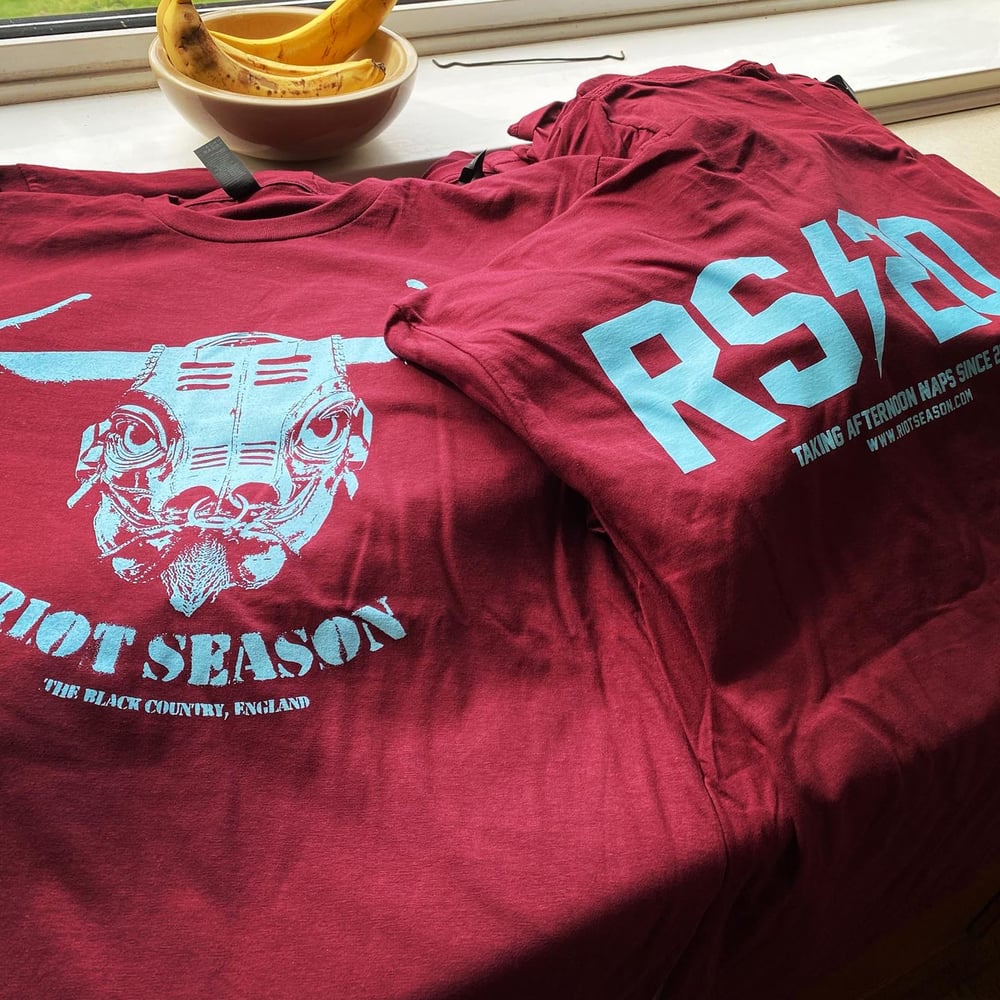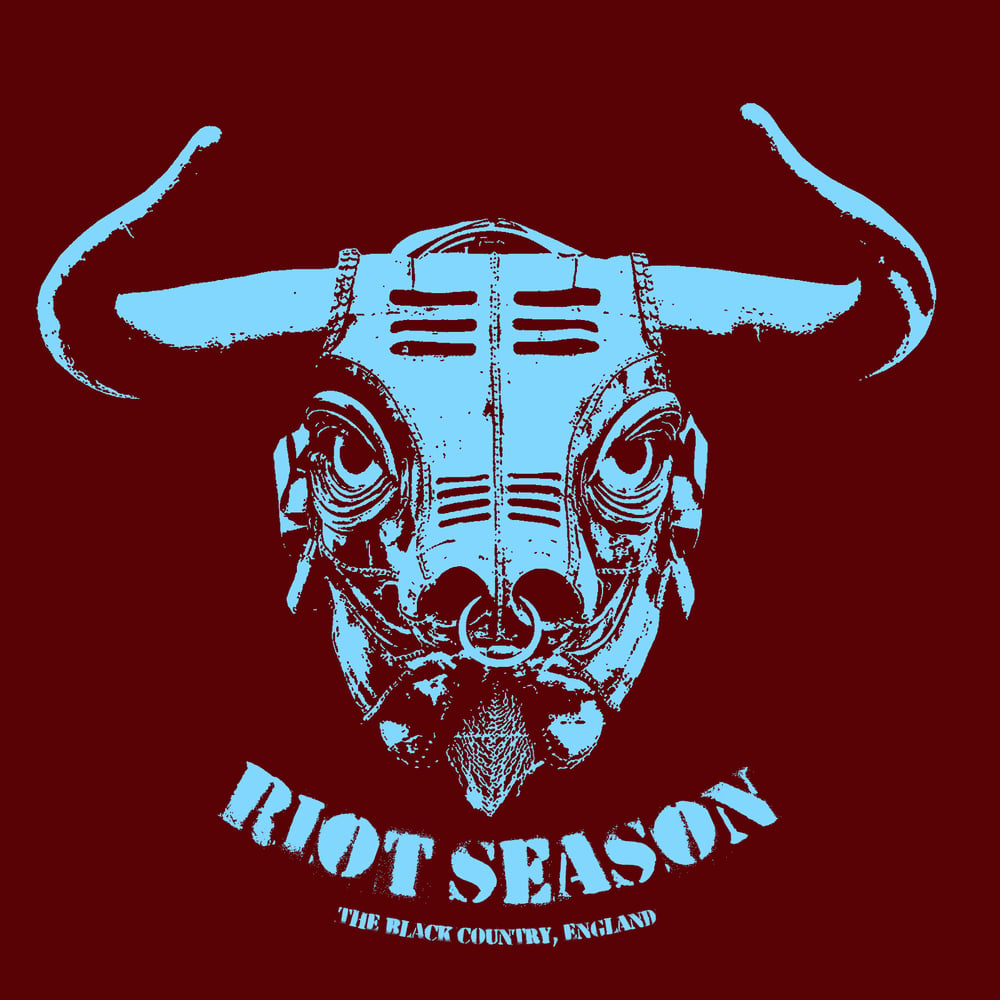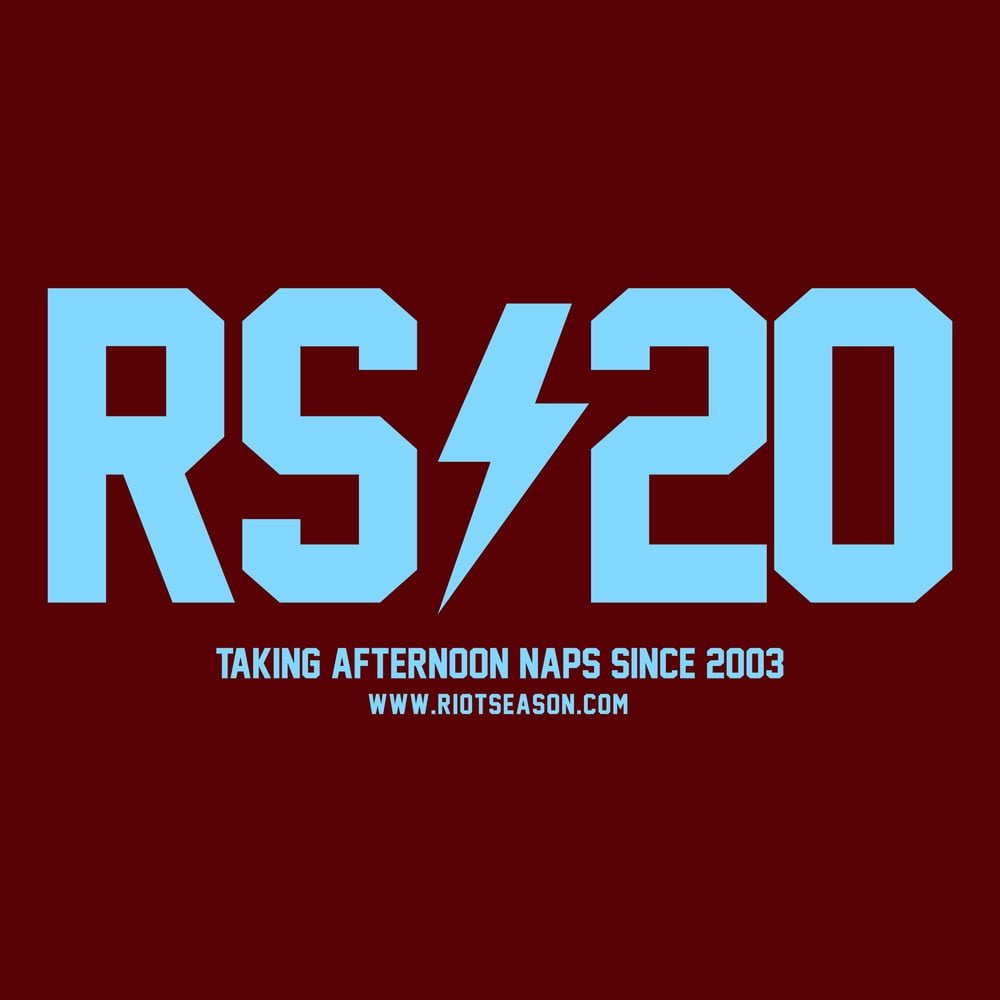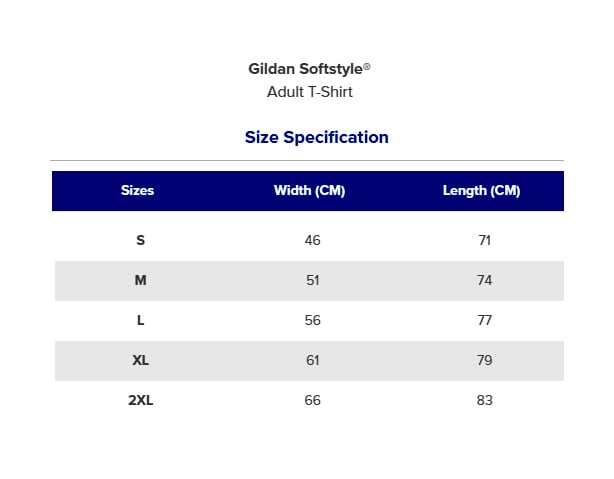 How to place an order :
1. Click on the 'select option' tab, choose what you want from the list
2. Click 'add to cart', it's now in your shopping basket
3. If you want multiple items, just go to the relevant release pages and add anything else you want to your cart before going to checkout
4. Done adding stuff?, then go to cart, that little trolley thing top right
5. Check out, it's a simple as that
Now i'll get busy packing and posting it.
Thanks! Andy/RS
CUSTOMERS OUTSIDE THE UK PLEASE NOTE : All non UK shipping prices are for standard airmail only. This does not include any tracking or insurance. If you want to upgrade to registered shipping please click on the OPTIONAL REGISTERED MAIL ADD ON (OUTSIDE UK ONLY) to your cart before you checkout and pay for your order. All you need to do is add it to your shopping cart as you would any other item, and that £5.00 will cover the cost of upgrading your order to registered mail.
--------------------
PLEASE consult the manufacturers shirt size template in the photos section before ordering to make sure you order the correct size
Brand new 2023 tee design, based on 'Ozzy' the mechanical bull who now lives in Grand Central train station Birmingham, this time in Villa colours.
The back features a nod to this year being, some what miraculously the 20th anniversary of the label.
The bull tee (or Balti, another famous Birmingham tradition) is available in three colour combos
Black tee with silver prints
Jade/teal tee with off white/cream prints
Claret tee with sky blue prints
As with all RS t-shirts, these are professionally screen printed here in the UK onto quality Gildan Softstyle cotton t-shirts.
ALL sizes are UK SIZES, so please consult the manufacturers size guide (check the photo in the images) before ordering to ensure you get the right fit.
Thanks! Andy/RS
------------------------------
All sizes displayed are UK sizes.
I have given you the shirt manufacturers size breakdown for this Softstyle shirt in the photo section, PLEASE consult it to make sure you order the correct size.
I cannot, be replacing wrong sizes if ordered incorrectly unless you pay the return postage and the postage to resend out another sized shirt otherwise i'll go broke.
Due to manufacturing tolerances, please allow for a variation of an inch or so between individual shirts.