THE NOISE BIRDS 'The Dark Sea Hides A Bright Light' Vinyl LP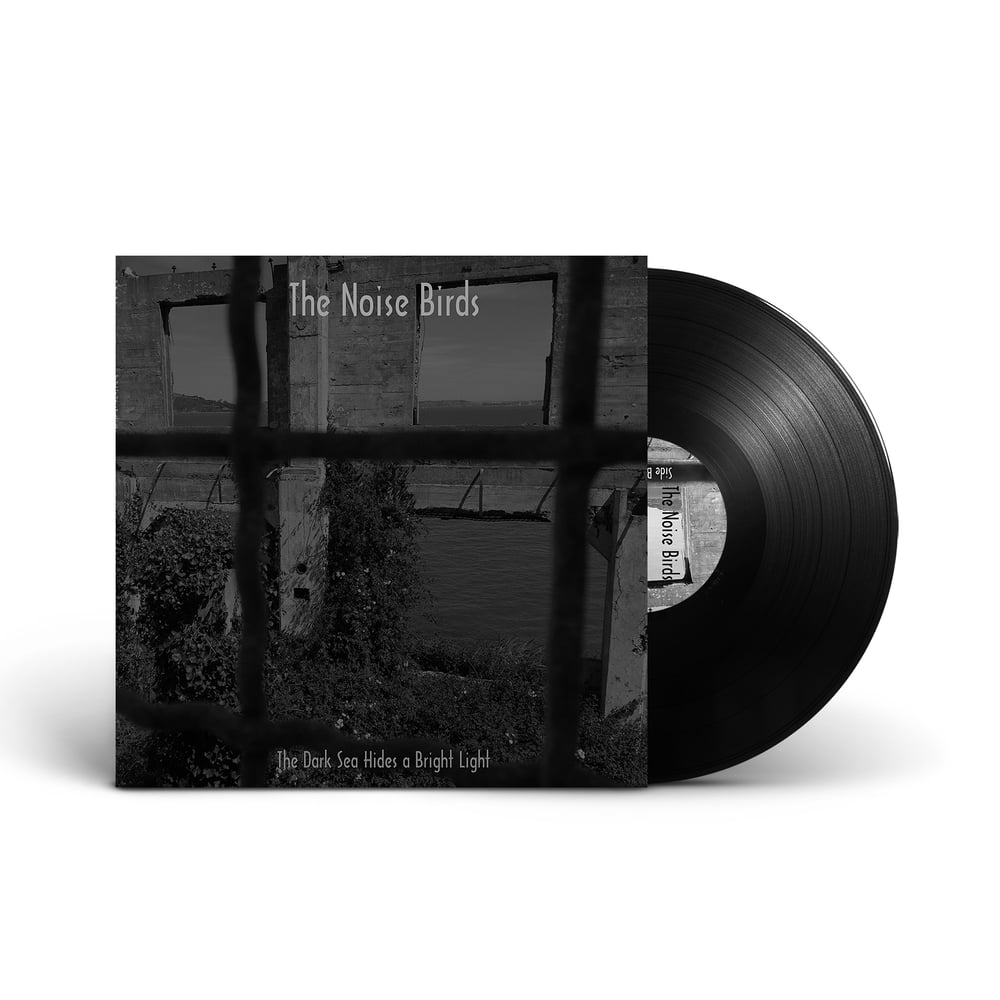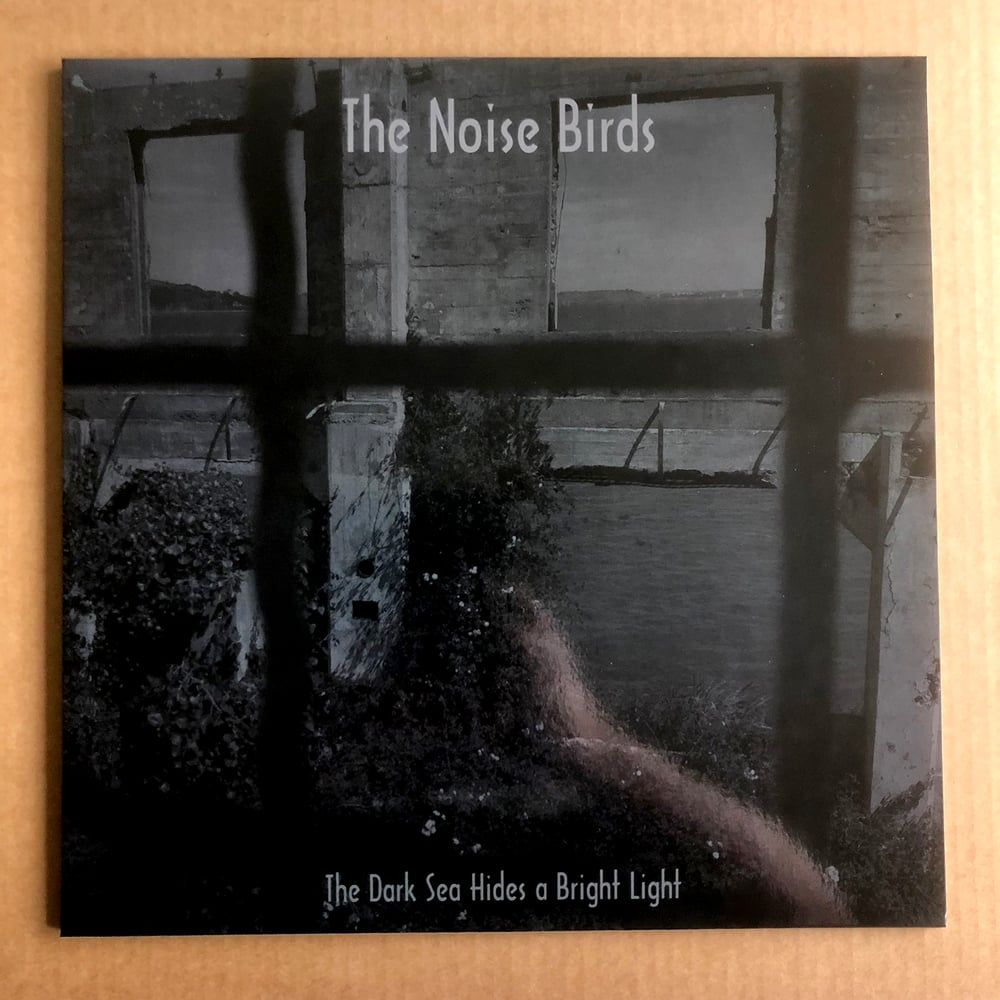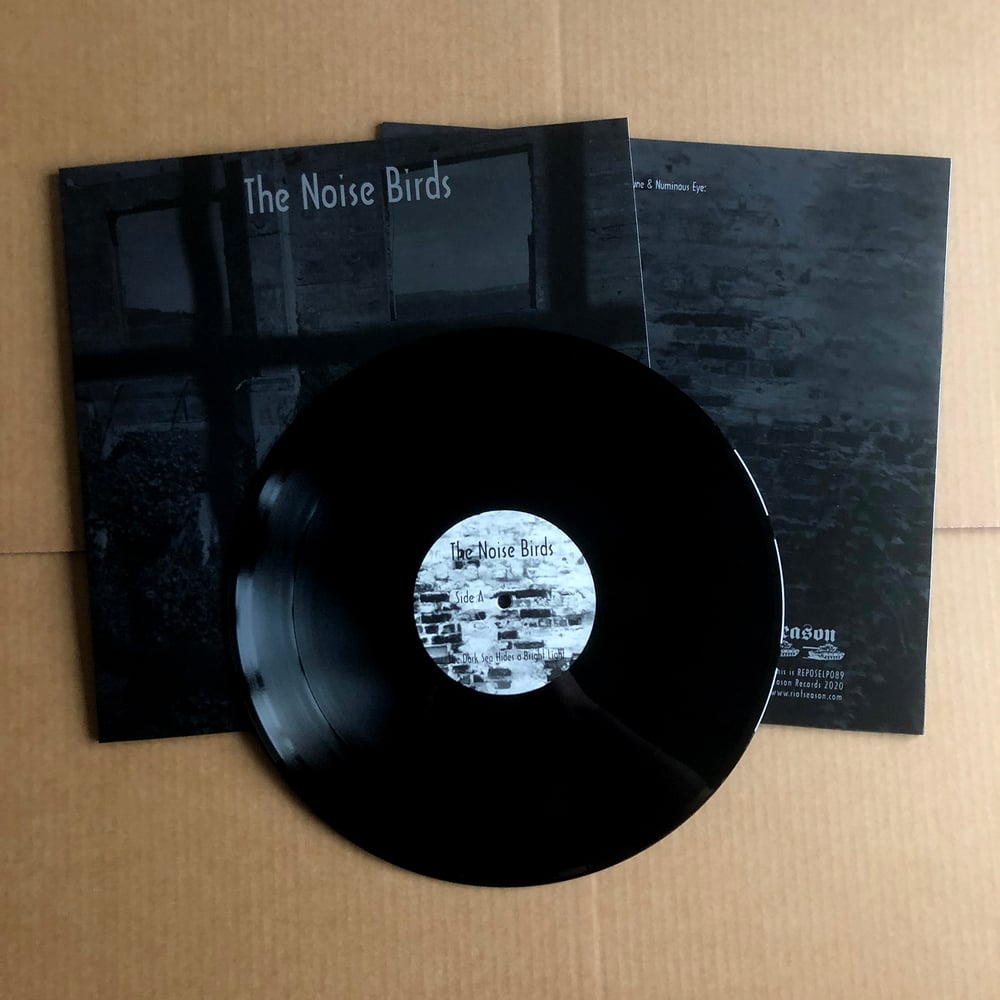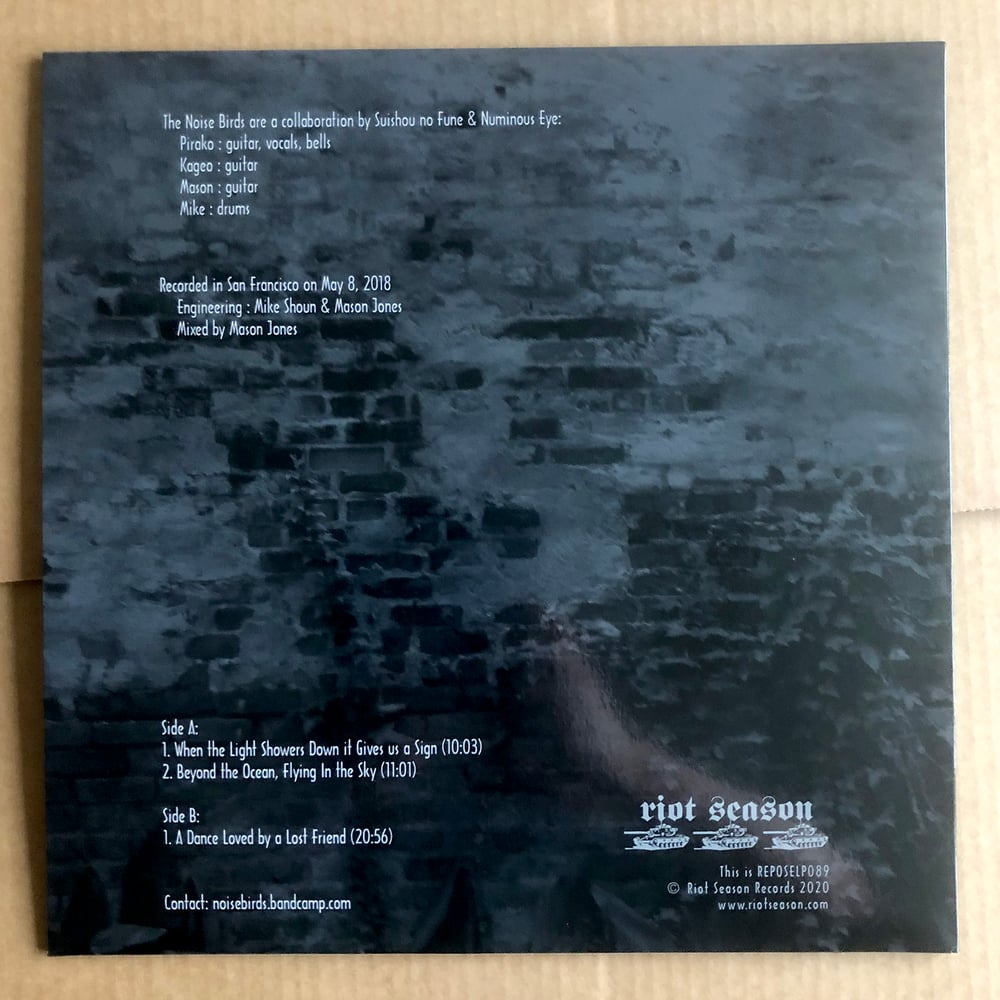 IF YOU ARE BASED IN THE EU, PLEASE READ THE BIG NOTICE ON THE FRONT PAGE REGARDS THE POTENTIAL FOR YOU PAYING TAX/VAT UPON RECEIVING GOODS. I CANNOT DO ANYTHING ABOUT THIS OBVIOUSLY. THAT'S THE LAW.
How to place an order :
1. Click on the 'select option' tab, choose what you want from the list
2. Click 'add to cart', it's now in your shopping basket
3. If you want multiple items, just go to the relevant release pages and add anything else you want to your cart before going to checkout
4. Done adding stuff?, then go to cart, that little trolley thing top right
5. Check out, it's a simple as that
Now i'll get busy packing and posting it.
Thanks! Andy/RS
CUSTOMERS OUTSIDE THE UK PLEASE NOTE : All non UK shipping prices are for standard airmail only. This does not include any tracking or insurance. If you want to upgrade to registered shipping please click on the OPTIONAL REGISTERED MAIL ADD ON (OUTSIDE UK ONLY) to your cart before you checkout and pay for your order. All you need to do is add it to your shopping cart as you would any other item, and that £5.00 will cover the cost of upgrading your order to registered mail.
artist: THE NOISE BIRDS
title: 'The Dark Sea Hides A Bright Light'
format: Black Vinyl LP
catalogue # REPOSELP089
UPC# 5051142007346

LP Tracklisting :

A1. When the Light Showers Down it Gives us a Sign (10:03)
A2. Beyond the Ocean, Flying In the Sky (11:00)
B. A Dance Loved by a Lost Friend (20:55)
Welcome to the Riot Season fold THE NOISE BIRDS aka SUISHOU NO FUNE (JAPAN) & NUMINOUS EYE (USA)

LIMITED EDITION 300 ONLY BLACK VINYL LP HOUSED IN A GLOSS FINISHED OUTER SLEEVE WITH DOWNLOAD CODE
Back in 2007, the Tokyo-based duo known as Suishou no Fune visited San Francisco, and during their stay participated in a recording session with old friends Mason Jones and Mike Shoun, who were operating under the name Numinous Eye. That session was released in a very small edition several years later by the Essence Music label from Brazil as "Black Flowers Of The Forest In The Cosmos". When Suishou no Fune were planning their latest trip to San Francisco in May of 2018, as part of filming for a documentary, plans were made for a follow-up recording. The quartet crammed themselves into a small rehearsal space, along with two guests who filmed the proceedings, and spent the afternoon creating dark, heavy psychedelic atmospheres.
Pirako and Kageo, on high-end and low-end guitar respectively, have an uncanny way of melding inner-space psychedelic drone with free-form guitar lines and spiritual sonic flow. Suishou no Fune has been a key part of Japan's scene for two decades now, playing as a duo as well as in extended format with drums and bass. San Francisco's Numinous Eye, started by guitarist Mason Jones after parting ways with his previous band SubArachnoid Space, has released a string of albums bridging noise-drone with psychedelic rock. Prime collaborator Mike Shoun, on drums and synthesizers, has also played with Thee Oh Sees, Peacers, and many others.
Noise Birds, as a trio of guitars driven by drums, demonstrates a cohesive vision and melding of minds as the layers of sound shift around each other. Improvised together on the spot, these songs ebb and flow as the players communicate without words, focused on working together with the goal of taking the music as far in, and out, as possible. This is music as speech, as collaboration, as friends coming together across an ocean to express themselves as one, presented here for everyone else to hear and enjoy.

The Noise Birds are : Pirako (guitar), Kageo (guitar), Mason Jones (guitar), Mike Shoun (drums)
For fans of : Suishou no Fune, Bardo Pond, Kousokuya, Fushitsusha, Carlton Melton, Les Rallizes Denudes etc