RIOT SEASON 'Mammoth' 2015 Long Sleeve Jersey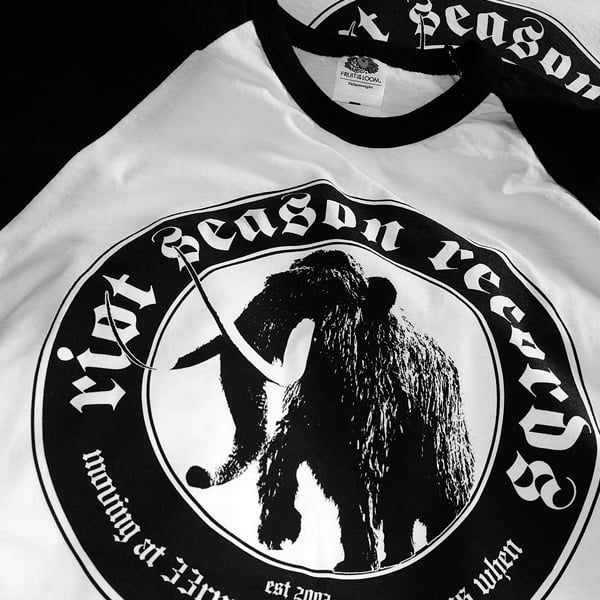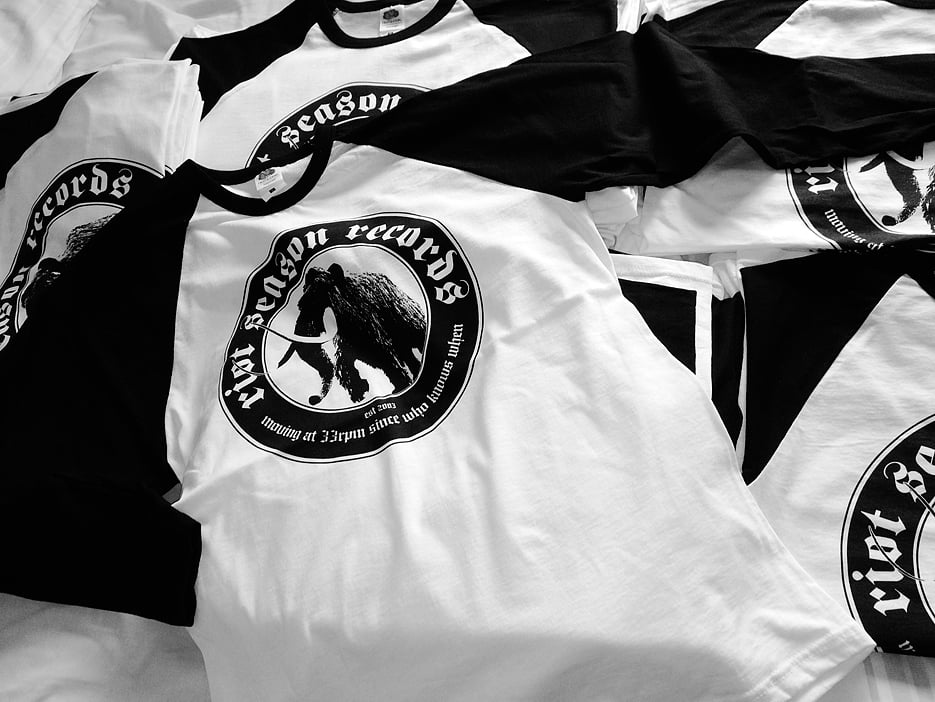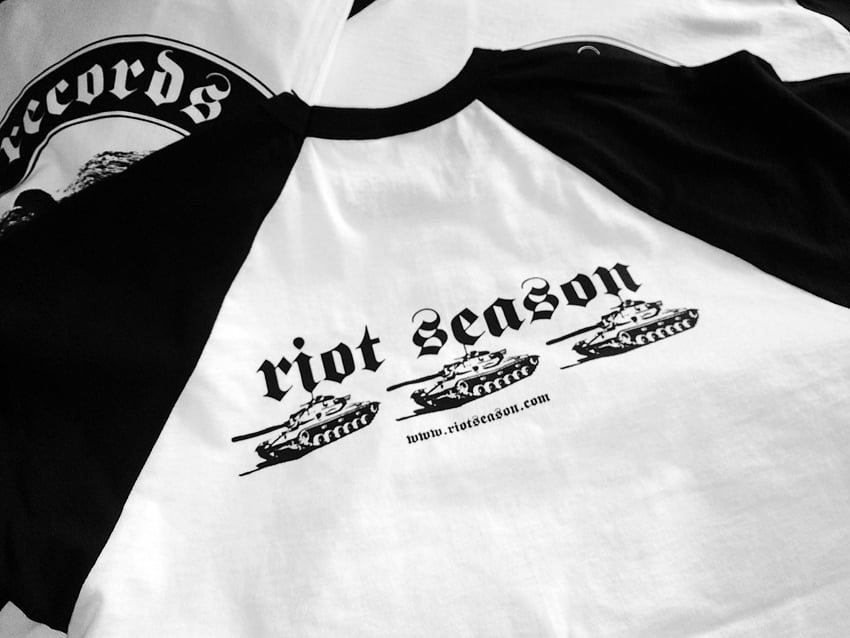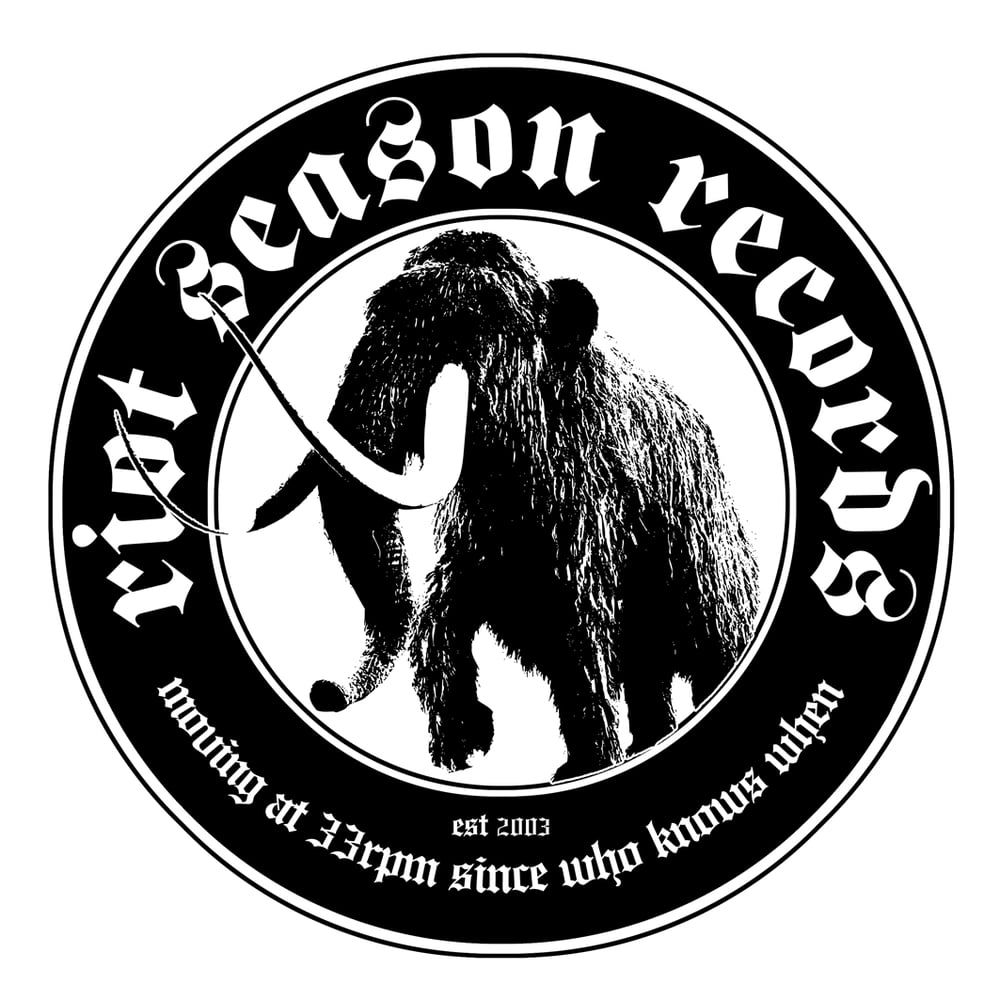 PLEASE CHECK SIZE GUIDE BELOW. THE MANUFACTURER SUGGESTS GETTING A SIZE UP
2015 Mammoth logo with the new 'moving at 33rpm since who knows when' motto. These long sleeve jerseys are a new thing for RS so lets see if folks like em or not. Bit flash but i've always had a soft spot for em since we had em as kids in the 80's
As with all RS t-shirts, these are professionally screen printed here in the UK onto quality shirts, in this case Fruit Of The Loom
ALL sizes are UK SIZES, so please consult the manufacturers size guide below before ordering to ensure you get the right fit.
Thanks! Andy/RS
------------------------------
All sizes displayed are UK sizes. We have given you the shirt manufacturers size breakdown below. Please choose your size carefully to ensure a happy transaction.
SHIRT SIZE / DETAILS BREAKDOWN (FROM FRUIT OF THE LOOM) :
100% cotton, Neckline with bound 1x1 rib with Lycra in contrast colour. Contrast raglan sleeves. Twin needle stitching detail on neck, sleeves and hem.
Small (to fit chest size 35/37")
Medium (to fit chest size 38/40")
Large (to fit chest size 41/43")
XL (to fit chest size 44/46")
XXL (to fit chest size 47/49")
Due to manufacturing tolerances, please allow for a variation of an inch or so between individual shirts.