KUNGENS MÄN 'Hårt Som Ben' Vinyl LP (Black)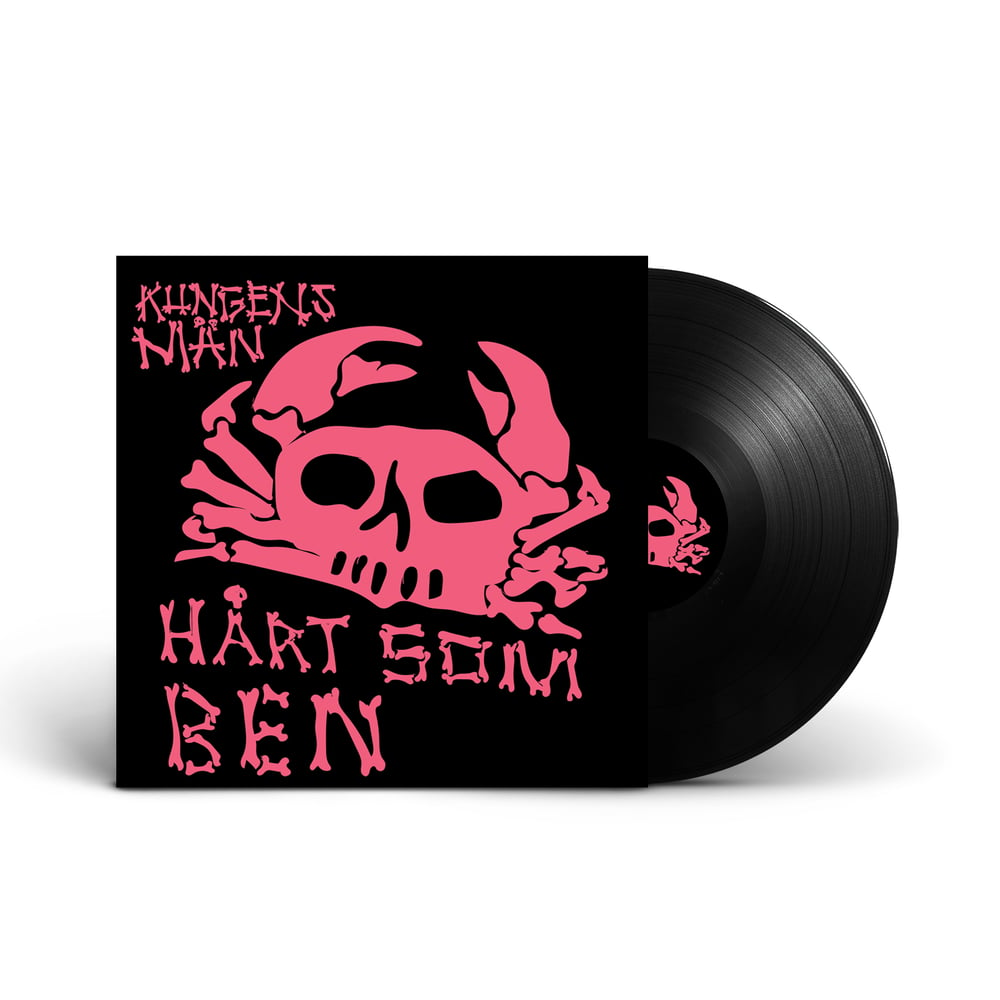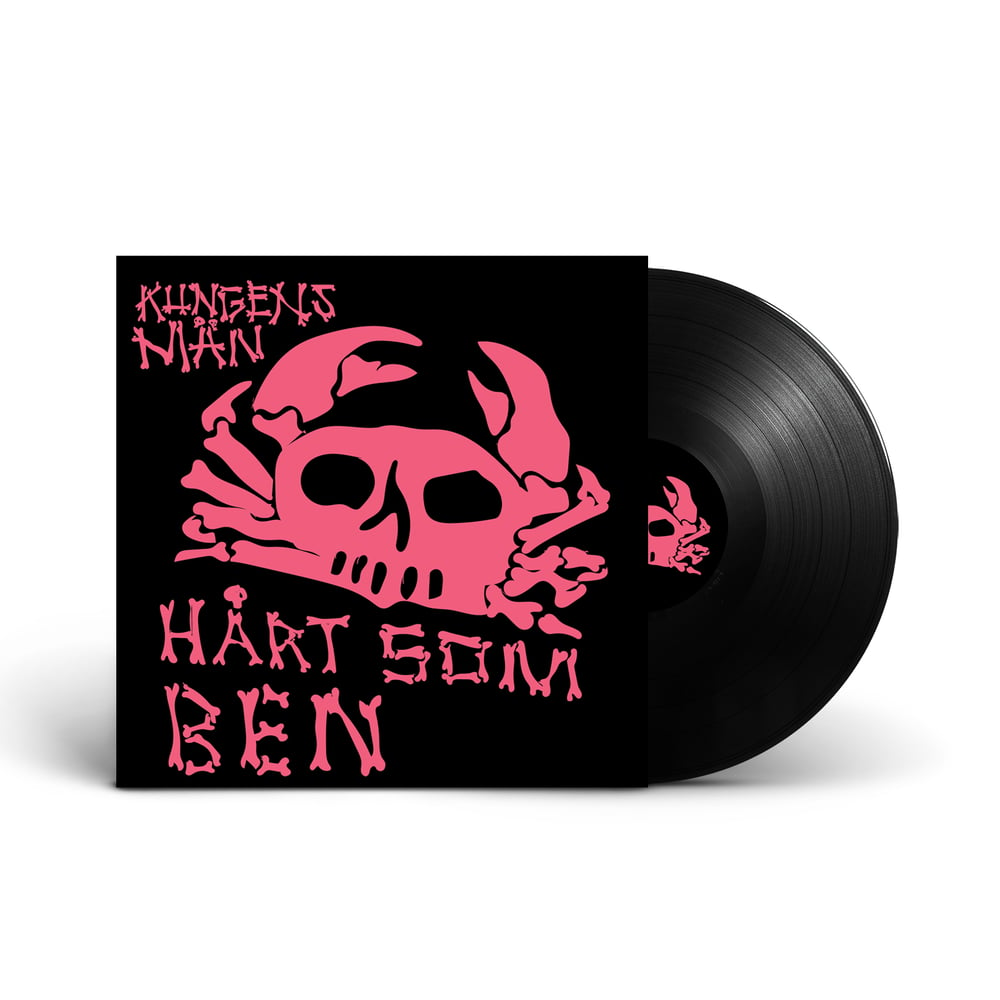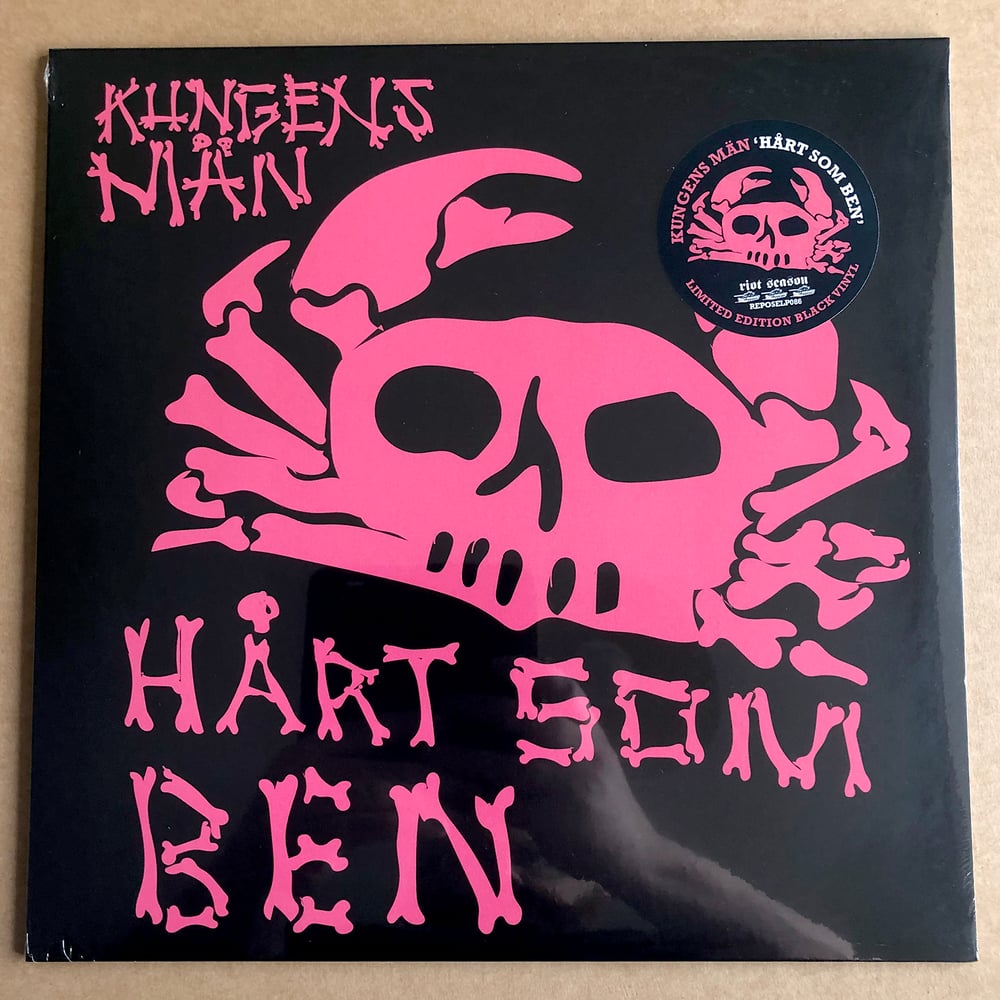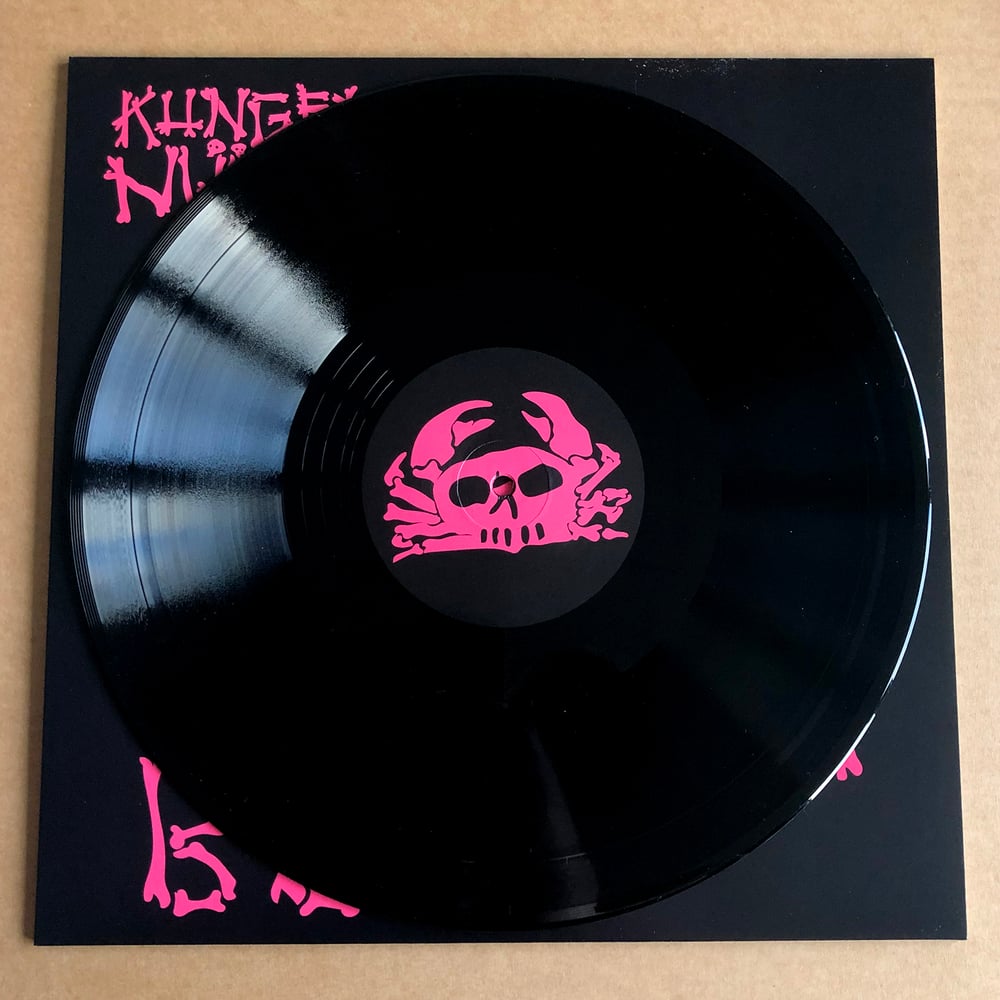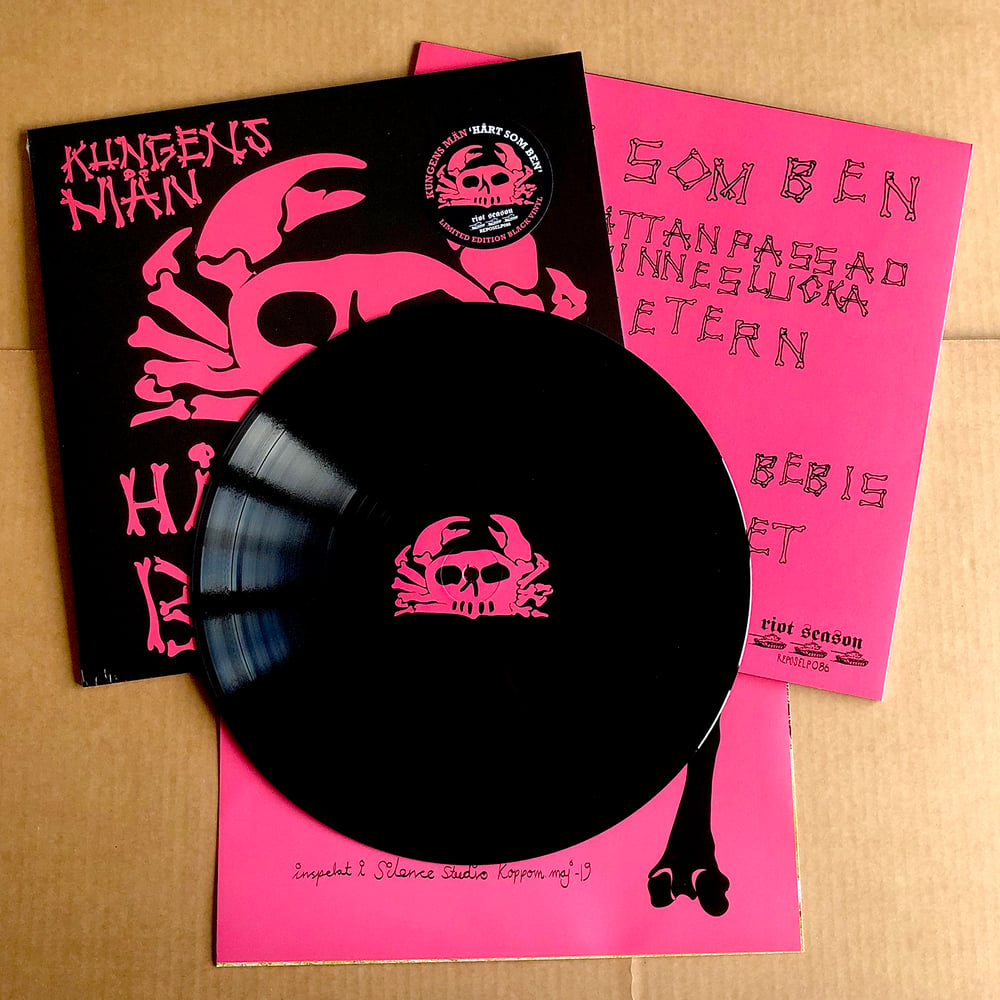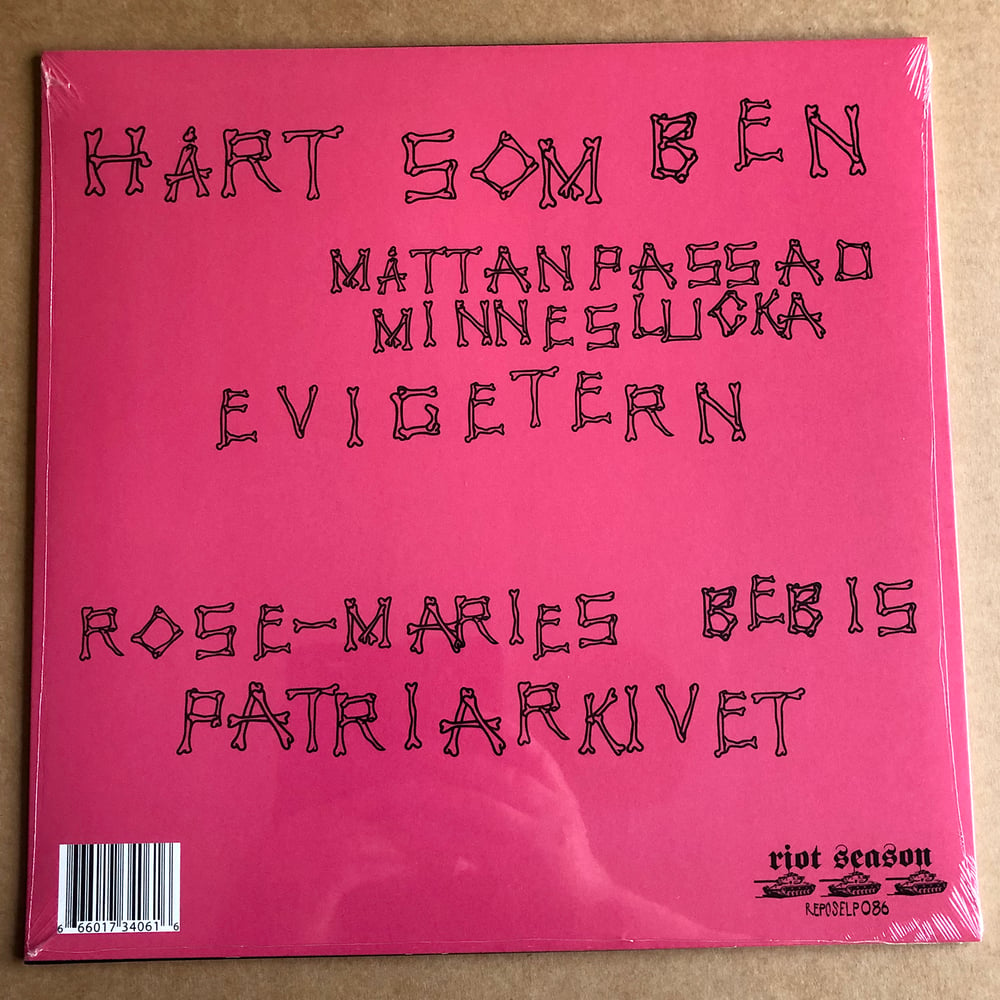 How to place an order :
1. Select option
2. Add to cart
3. Add anything else you want sending with this item to cart
4. Go to cart
5. Check out
Thanks!
CUSTOMERS OUTSIDE THE UK PLEASE NOTE : All non UK shipping prices are for standard airmail only. This does not include any tracking or insurance. If you want to upgrade to registered shipping please click on the OPTIONAL REGISTERED MAIL ADD ON (OUTSIDE UK ONLY) to your cart before you checkout and pay for your order. All you need to do is add it to your shopping cart as you would any other item, and that £5.00 will cover the cost of upgrading your order to registered mail.
artist: KUNGENS MÄN
title: 'Hårt Som Ben'
format: Black Vinyl LP
cat# REPOSELP086

LP Tracklisting :
A1. Hårt Som Ben
A2. Måttanpassad Minneslucka
A3. Evigetern
B1. Rose-Maries Bebis
B2. Patriarkivet
Black vinyl version, with matching black sleeve. Both vinyl versions are limited to the same amount and priced exactly the same. Both have a printed colour inner sleeve. Please note, due to the nature of the thin paper used for printed inner sleeves, there is always a chance they will get seam splits in transit. There is no way to avoid this unfortunately.
Kungens Män hail from Stockholm, Sweden and have been around as a musical unit since 2012. Their inspiration comes from the drone, the rattle of the loose screw, the circuit failure of the effects, the phatness of the moog and from the very diverse wiring of a bunch of middle aged Swedish freaks. Kungens Män never plan the next musical move - it presents itself.

Nine months after their acclaimed album 'Chef' (also released on Riot Season) the band return with 'Hårt Som Ben', a stunning follow up with a debut UK tour to coincide.

Echoes And Dust on 'Chef': "From pure psychedelic freak out, to exploratory ramblings, and all imbued with a sense of communal priority to create together a work of immense intelligence, Chef is an album which begs for continued listens and deep immersion. That it is so accessible too, makes that genius shine through even more so. Superb."

At the end of May 2019 Kungens Män packed a couple of cars full of instruments and life supporting essentials and drove into the woods of Värmland to spend three days in the legendary Silence Studio. It has hosted recordings by bands and musicians like Bo Hansson, Motorpsycho, The Hellacopters, Bob Hund and Union Carbide Productions, the presence felt and seen all over the place.

In between watching VHS tapes with Twin Peaks, Miles Davis and Roskilde Festival 92, cooking pasta, sleeping in bunk beds, Bruce Bannering shirts and chilling in the sun, Kungens Män managed to record about 13 hours of music. Some of it will never reach your ears, but here's the first slab made public – Hårt som ben – Hard As Bone. Not very hard, that is.

Make sure you don't miss Kungens Män on their upcoming UK tour:
Dec 1: Glasgow, Nice 'n' Sleazy w/ Snakes Don't Belong in Alaska
Dec 2: Newcastle, The Cluny 2 w/ Snakes Don't Belong in Alaska
Dec 3: Todmorden, The Golden Lion
Dec 4: Manchester, The Peer Hat w/ XUP, Forest Mourning & Guests
Dec 5: Bristol, The Crofter's Rights w/ Stereocilia & Evil Owl
Dec 6: Chelmsford, The Hot Box

Mikael Tuominen – guitar & bass VI
Hans Hjelm – guitar
Gustav Nygren – guitar
Magnus Öhrn – bass
Peter Erikson – synthesizer
Mattias Indy Pettersson – drums & percussion

Plus guest appearence by:
Isak Sjöholm – drums & synthesizer