HEY COLOSSUS 'RRR' Special Edition Vinyl LP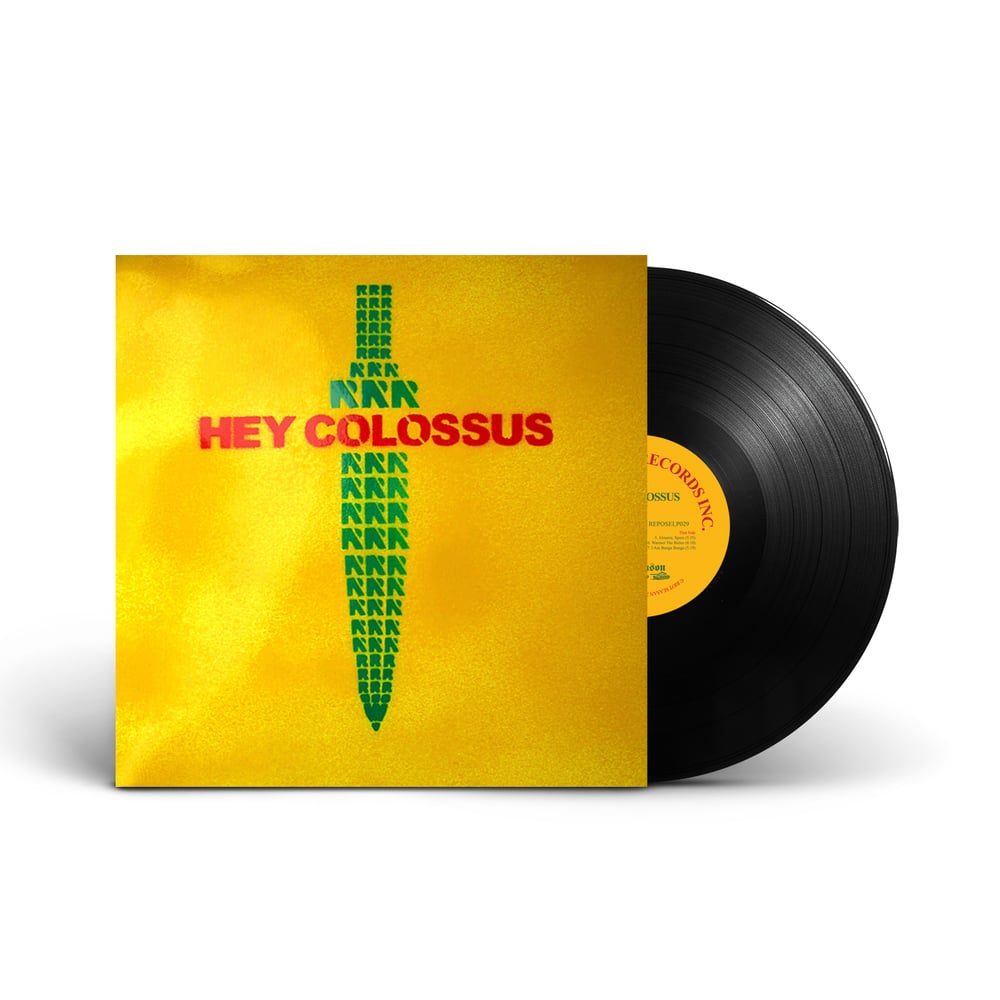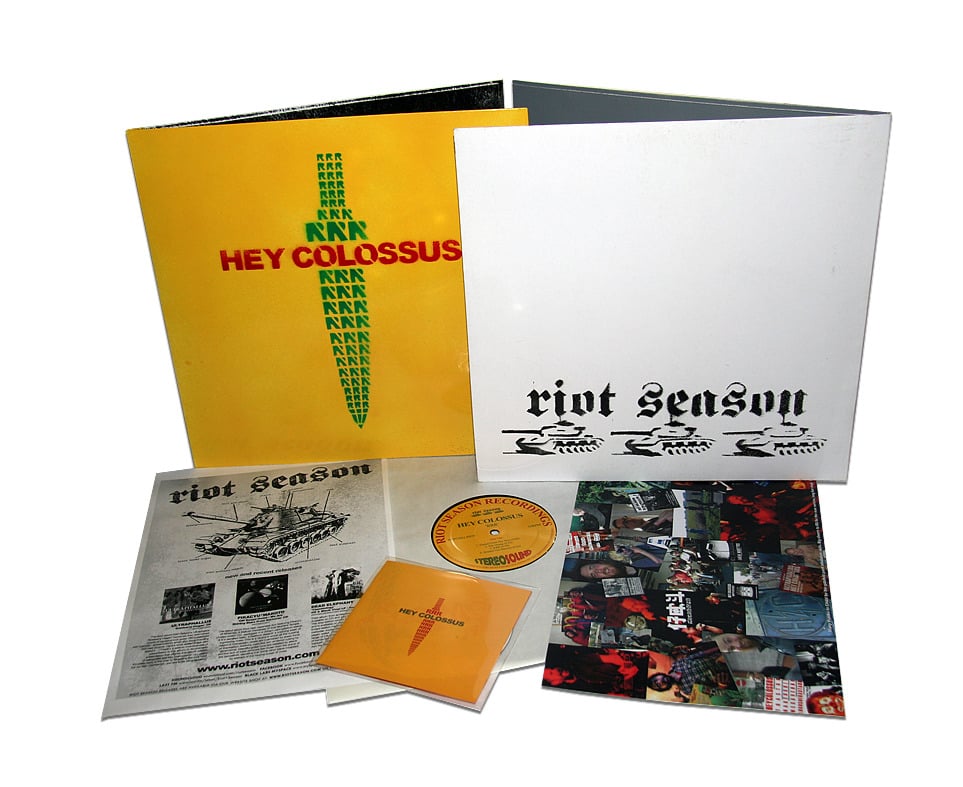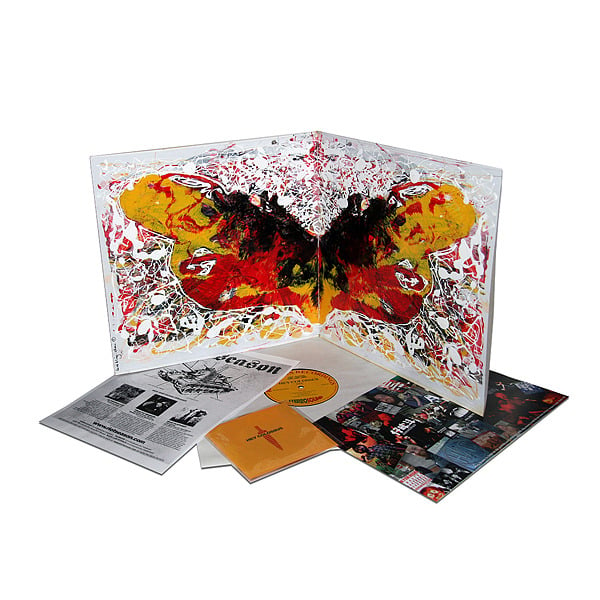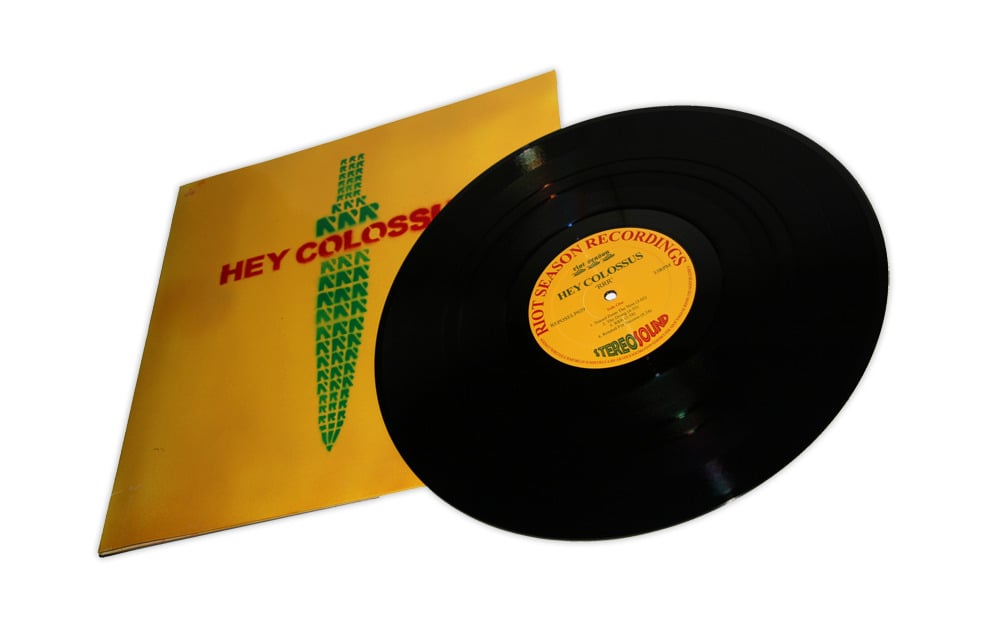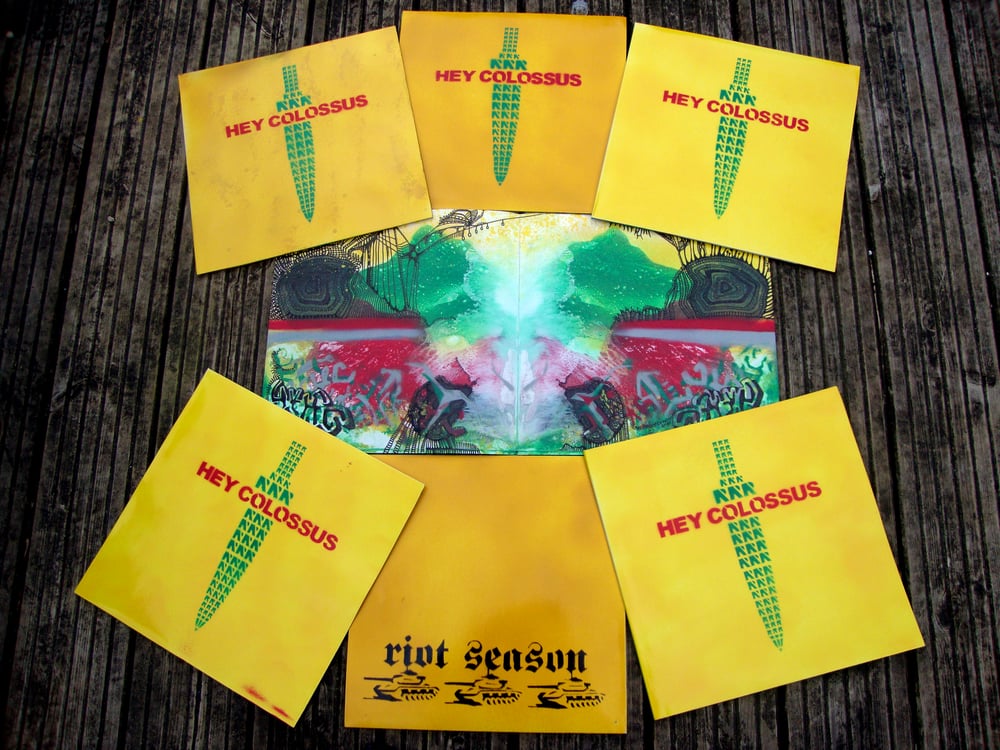 artist: HEY COLOSSUS
title: 'RRR'
catalogue # REPOSELP029
formats: Vinyl LP - 250 Copies Only
LP Tracklisting :

A1. Teased From The Nest (5.02)
A2. The Drang (4.32)
A3. RRR (2.58)
A4. Rotated For Success (8.24)
B1. Almeria, Spain (5.35)
B2. Warmer The Belter (8.10)
B3. I Am Bunga Bunga (5.19)
EXTRA special one off limited edition vinyl pressing of the new Hey Colossus LP. This edition is limited to just 250 hand numbered copies worldwide. each copy has a hand sprayed gatefold sleeve, the outer sleeve features the new Hey Colossus dagger logo, hand sprayed in green and red on deep yellow painted gatefold sleeves. that's beautiful enough as it is, but then the inside of each sleeve features a UNIQUE hand done painting (each piece has it's own name too) by artist Chavinda Hood across the two centre panels. to say she's gone to extreme lengths to make this vinyl set look amazing is being very modest. they look absolutely AMAZING!
RRR is the seventh album for Hey Colossus, and the third for Riot Season (also home to Circle, Acid Mothers Temple, Shit And Shine, Black Boned Angel, Todd, Sloath, Ultraphallus etc). This album follows last year's Eurogrumble Vol.1 LP, which received broad acclaim as well as landing in some end of year lists also (notably in ROCK A ROLLA magazine top 50 of the year).
The band formed in 2003 as a five piece, based in London. Eight years on (and with line up changes reminiscent of The Fall) they are now a seven piece based in London and Somerset (though nine people perform on the album). RRR was recorded through the winter of '10-11 in Dropout, South London, home to analogue tape and all things loud. Mixed by Drumcunt and Basspuppy, mastered by Hamilton Industries (Part Chimp's tub thumper).
RRR is definitely more varied than previous Colossus records and it explores more subdued, quieter passages. Such moments of calm are not the only varied thing about the new record, Hey Colossus also explore the swooping filmic sounds akin to many a film score, think along the lines of Taxi Driver and Spaghetti Westerns. Some Krautrock-esque mantras also come into the fold, combined with a Nurse With Wound / DNA influence. Alongside this, 'The Drang' keeps up the one riff, one tune - like Sabbath done through NEU! that HC are hard for. There is a choice Berlusconi baiting Can inspired clangathon, 'I Am Bunga Bunga', with a rant that is buried but audible.
The result of all of these amalgamating sounds is a Hey Colossus album unlike any other, out with the old and in with the new. RRR is the perfect soundtrack for the spring and summer months, assuming you like the idea of the Butthole Surfers manning the BBQ, Faust cleaning out the pool, and GG Allin manning the bar.
There are nine people on the album ...
ROBERT DAVIS - Electric Guitar, Vocals
TIM FARTHING - Electric Guitar, Vocals
JONATHAN RICHARDS - Electric & Acoustic Guitars
JOE THOMPSON - Bass Guitar
LEON MARKS - Synth Modulator
RHYS LLEWELLYN - Drums
PAUL SYKES - Vocals & FX
DUNCAN BROWN - Additional FX
VALENTINA MAGALETTI - Additional Vocals
You can listen to the title track on the Riot Season Soundcloud site now :

http://soundcloud.com/riotseason