DOPE PURPLE & BEI SAN Q NAN 'Psychedelic Scum Freaks' Purple Vinyl 2xLP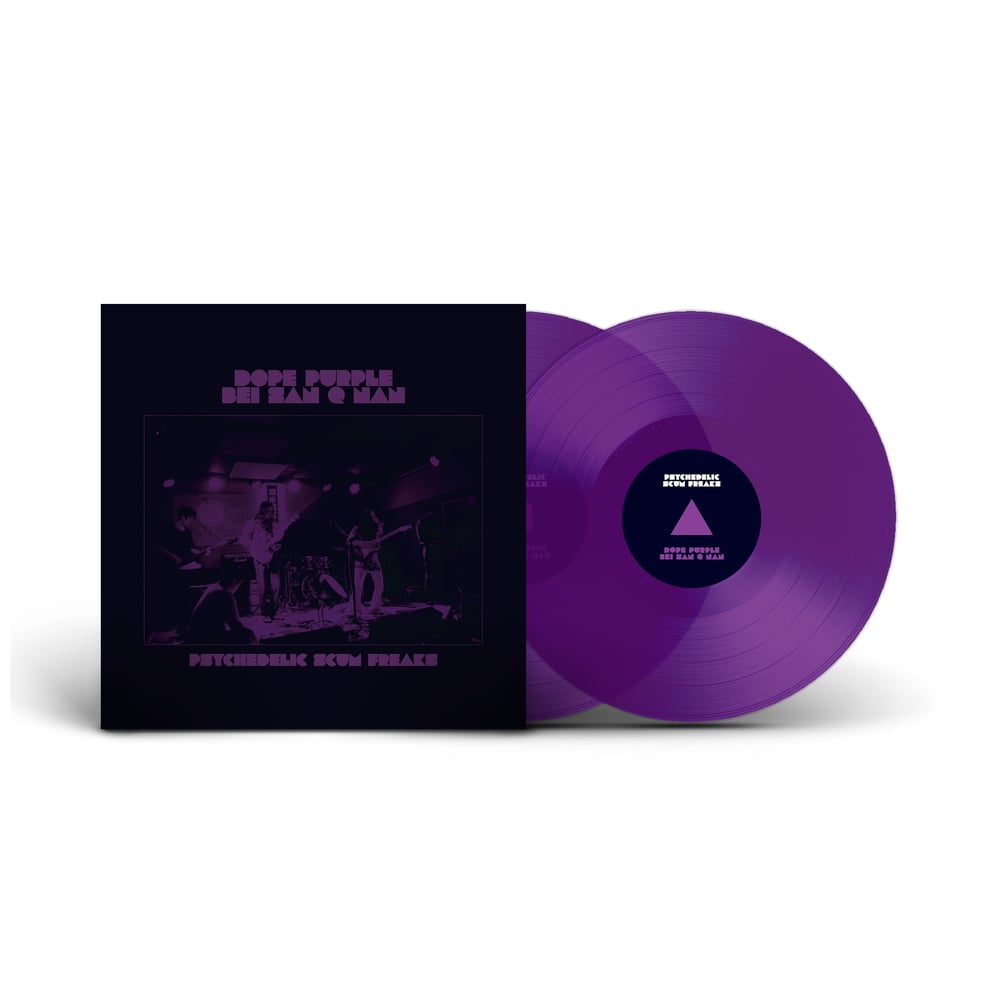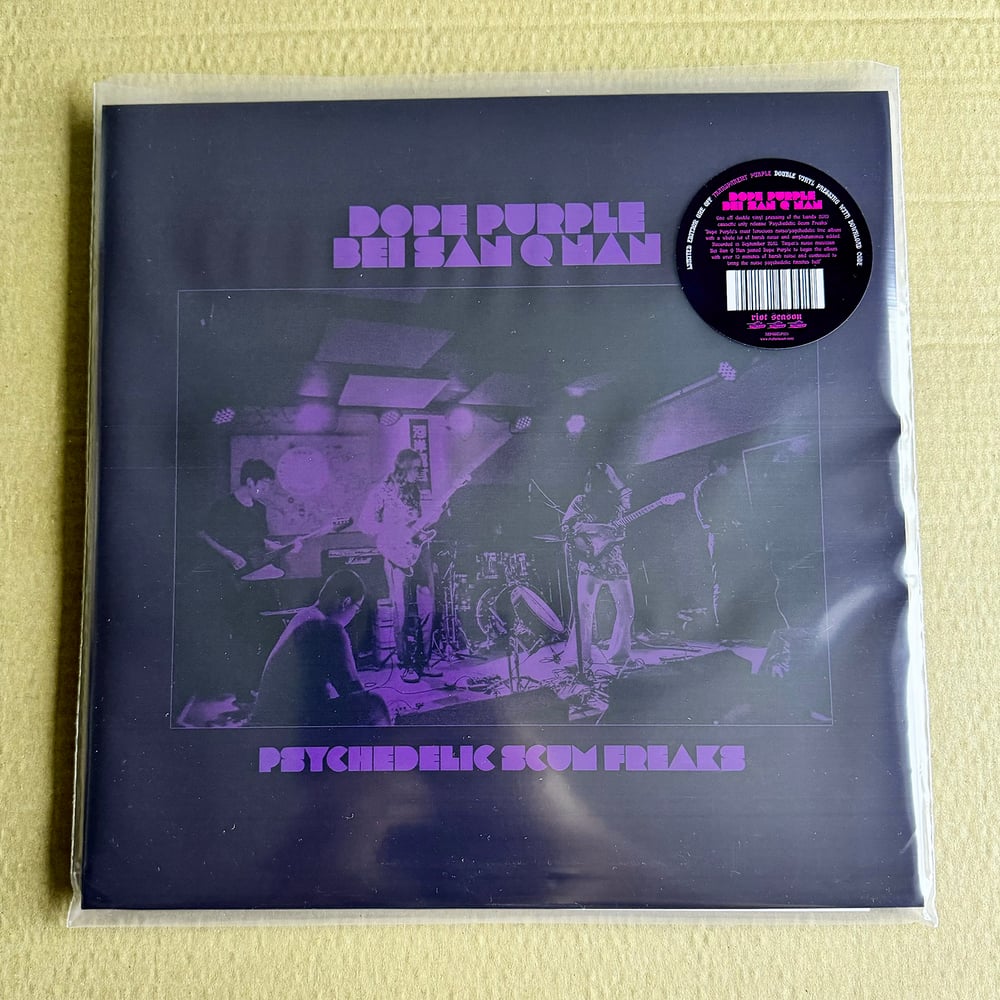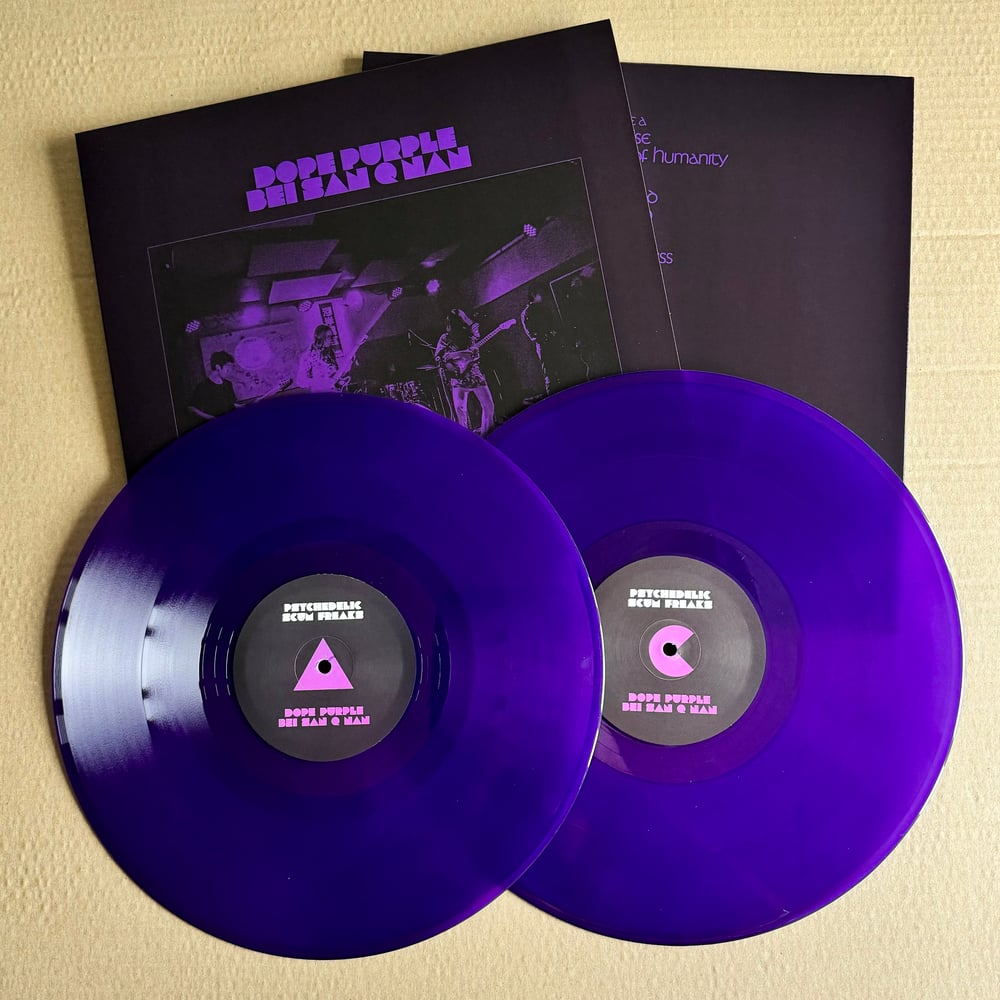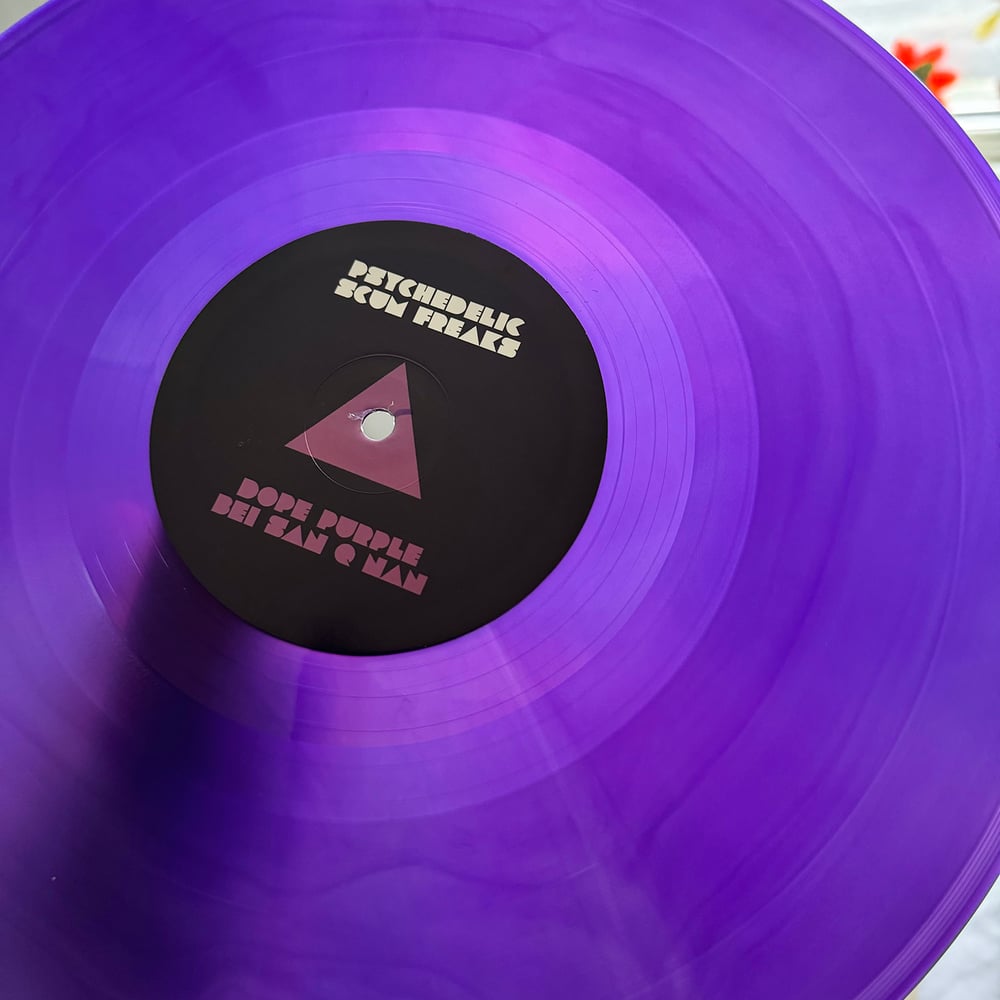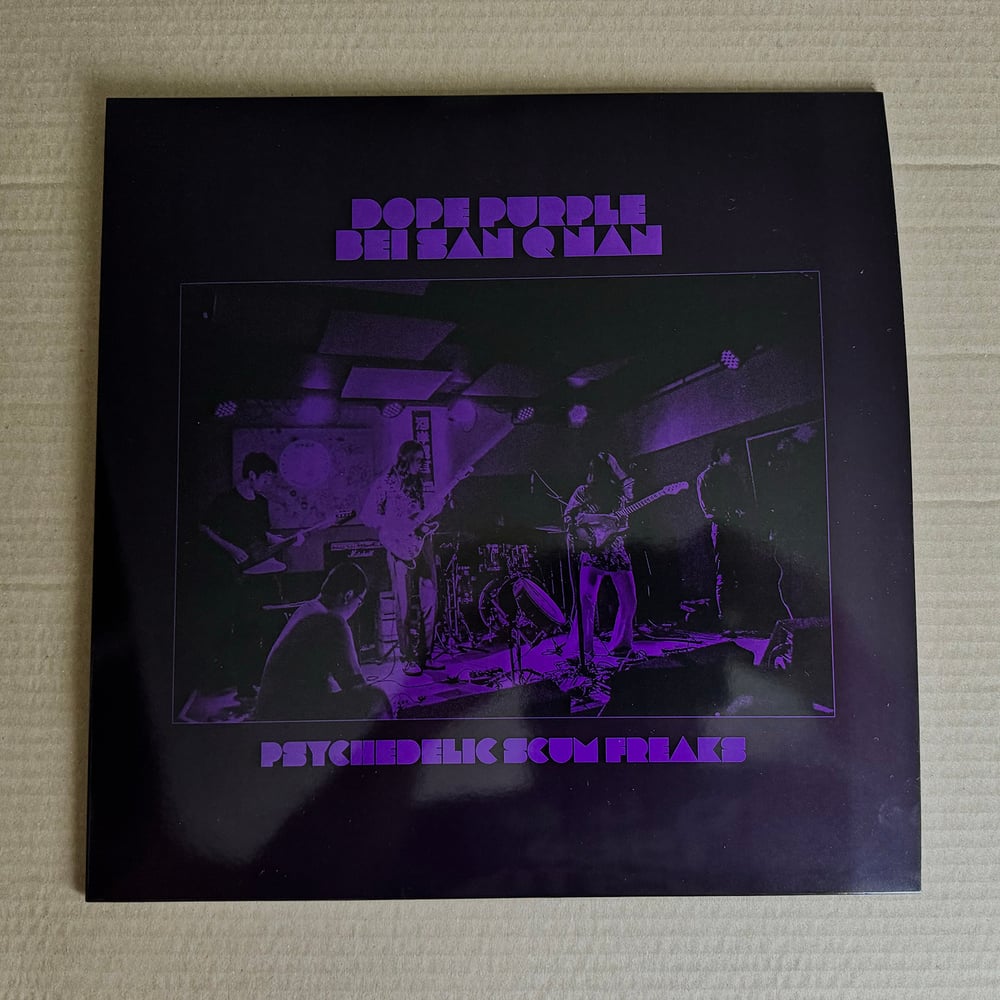 IN STOCK AND SHIPPING NOW
IF YOU ARE BASED IN THE EU, PLEASE READ THE BIG NOTICE ON THE FRONT PAGE REGARDS THE POTENTIAL FOR YOU PAYING TAX/VAT UPON RECEIVING GOODS. I CANNOT DO ANYTHING ABOUT THIS OBVIOUSLY. THAT'S THE LAW.
How to place an order :
1. Click on the 'select option' tab, choose what you want from the list
2. Click 'add to cart', it's now in your shopping basket
3. If you want multiple items, just go to the relevant release pages and add anything else you want to your cart before going to checkout
4. Done adding stuff?, then go to cart, that little trolley thing top right
5. Check out, it's a simple as that
Now i'll get busy packing and posting it.
Thanks! Andy/RS
CUSTOMERS OUTSIDE THE UK PLEASE NOTE : All non UK shipping prices are for standard airmail only. This does not include any tracking or insurance. If you want to upgrade to registered shipping please click on the OPTIONAL REGISTERED MAIL ADD ON (OUTSIDE UK ONLY) to your cart before you checkout and pay for your order. All you need to do is add it to your shopping cart as you would any other item, and that £5.00 will cover the cost of upgrading your order to registered mail.
---------------------------------
artist: DOPE PURPLE & BEI SAN Q NAN
title: Psychedelic Scum Freaks
catalogue # REPOSELP129
format: Vinyl 2xLP (Transparent Purple)
barcode: 5051142069429
release date: November 10th 2023
2LP Tracklisting
A. Curse / The Last Day of Humanity
B1: C Chord
B2. C.R.I.N.D
C1. Your Evilness
C2. D.P.H.
D. The Last Waltz
Firstly, this is NOT the new Dope Purple album!
The follow up to the bands acclaimed 'Grateful End' album will be released shortly via Riot Season & WV Sorcerer Productions once again. Stay tuned.
What we have here is a one off pressing of the bands self released 2019 cassette only release 'Psychedelic Scum Freaks' with expanded music.
"Dope Purple's most ferocious noise psychedelic live album with a whole lot of harsh noise and amphetamines added to the music of "Grateful End". Recorded in September 2018. Taipei's noise musician Bei San Q Nan (北山Q男) joined Dope Purple to begin the album with over 10 minutes of harsh noise and continued to bring the noise psychedelic tinnitus hell"
This double vinyl set includes the remastered version of the cassette album, in addition to a super-heavyweight drone song recorded in 2022.
This is one for the diehards. Pressed on transparent purple double vinyl, and housed in a gloss finished outer sleeve with polylined inners.
K.P. Liu: Guitar, Voice
Hung Jiun Chi: Guitar
Wang Hu Ray: Bass
Speed Justin Tao: Drums
YunHao: Synthesizer
Bei San Q Nan: Contact Mic, Pedals
Recorded by Jyun-Ao Caesar and Yunghan Wu
Mastering by 濁朗 Darklaw
Photo by Fulingga
The first song and last song are played by K.P. Liu and Bei San Q Nan
Recorded at Riverside Live House (Taipei) on September 18, 2018 and Revolver (Taipei) on May 28, 2022