DETHSCALATOR 'Racial Golf Course No Bitches' Pink Vinyl LP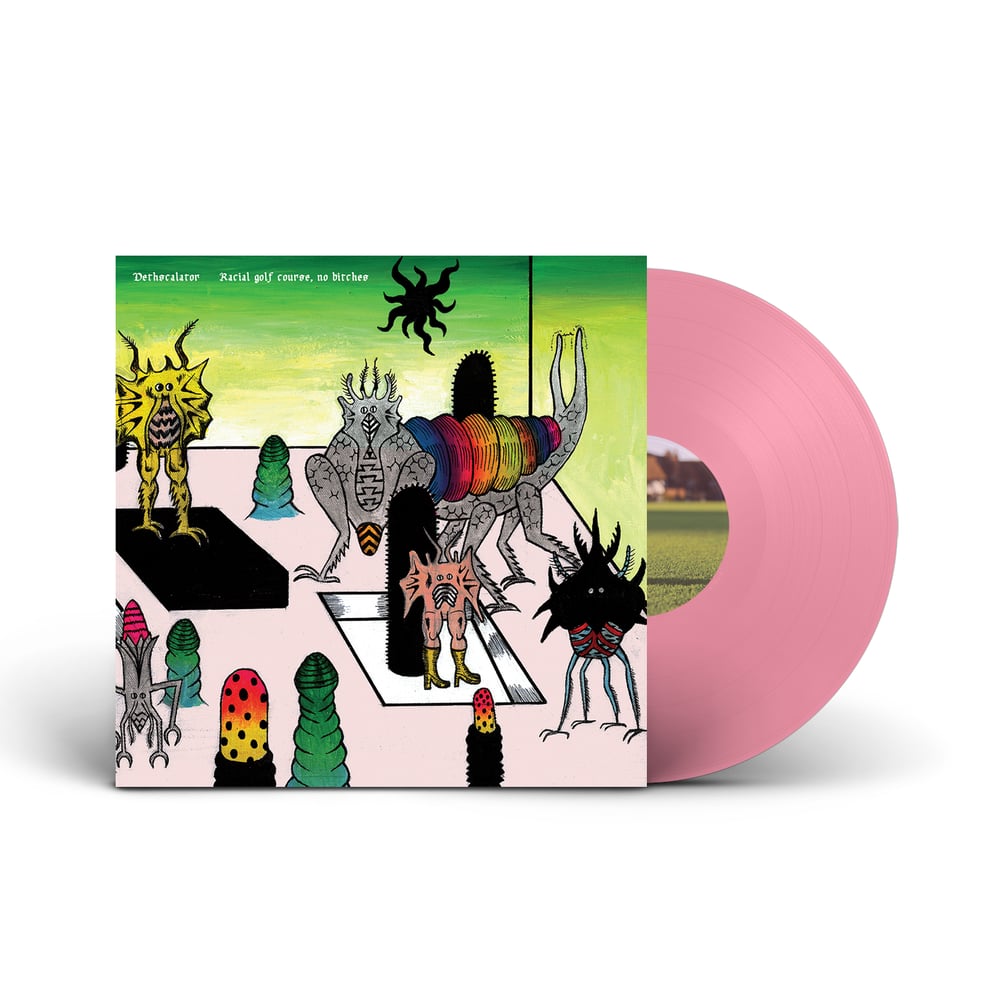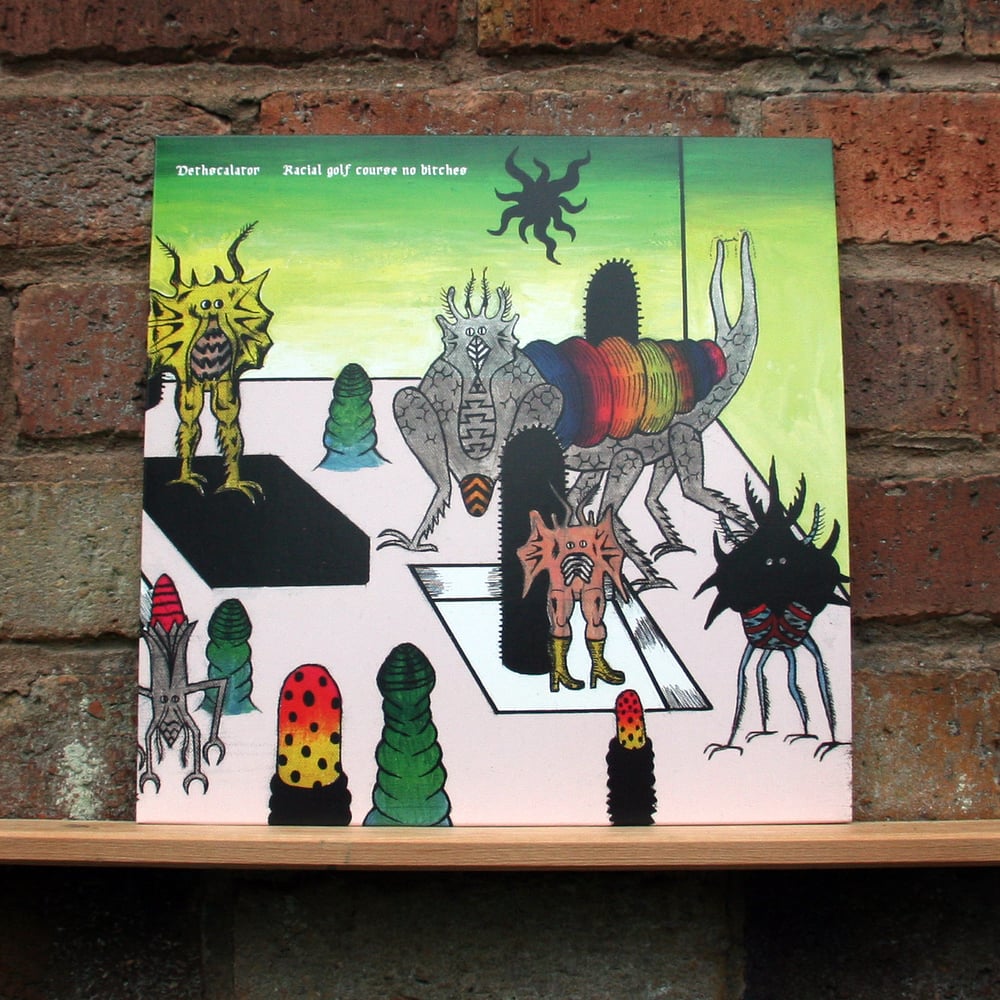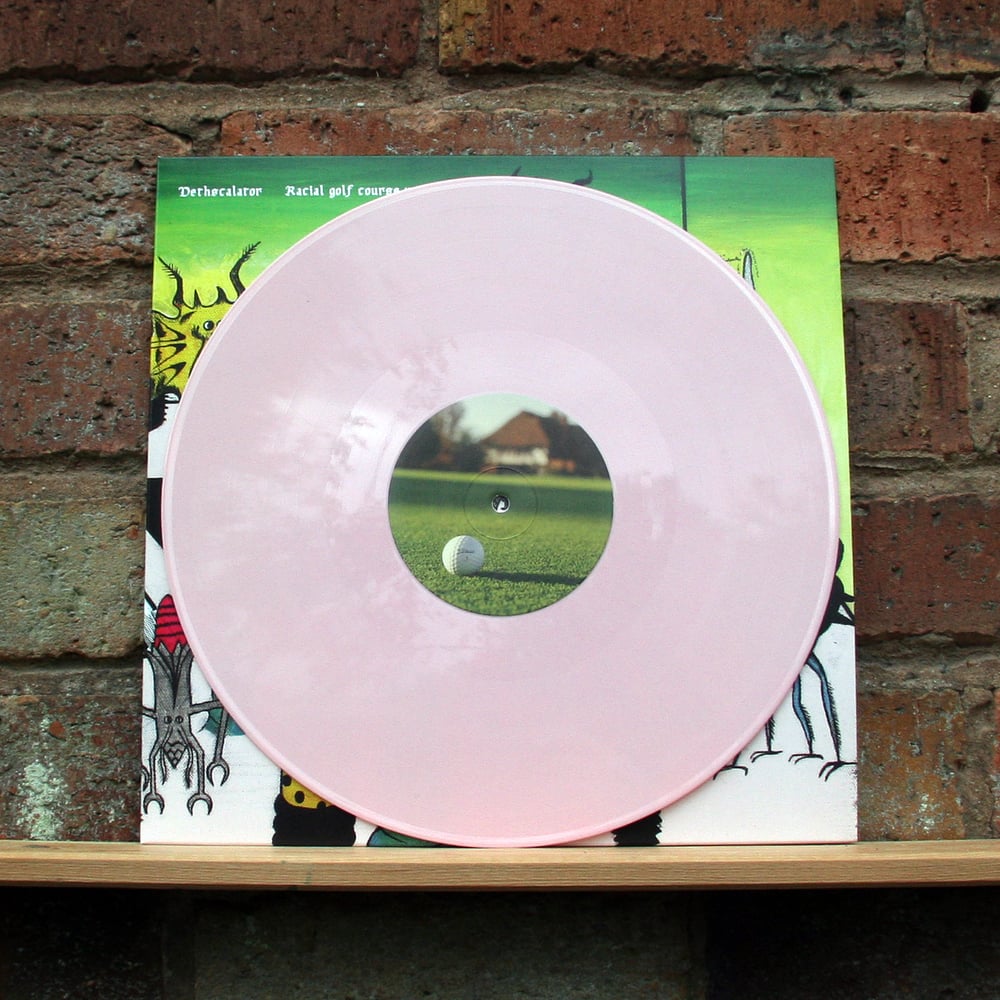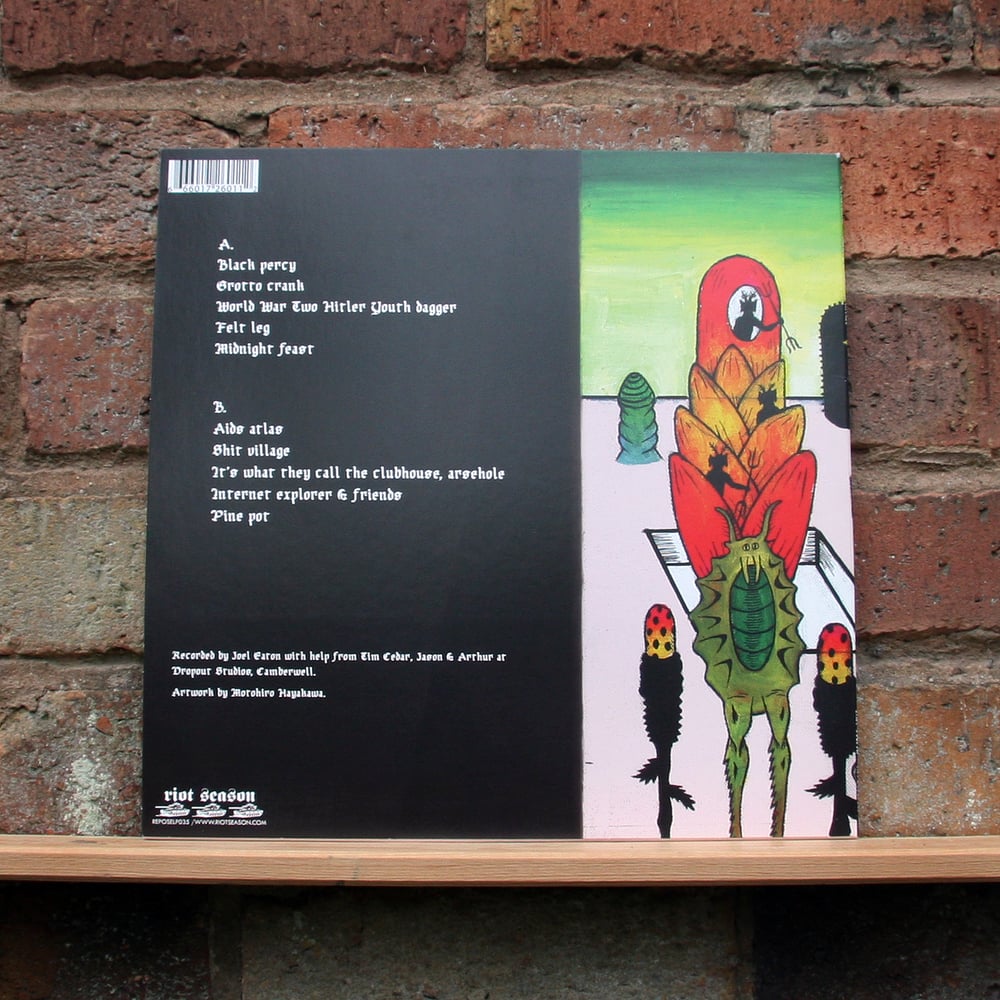 artist: DETHSCALATOR
title: 'Racial Golf Course No Bitches'
catalogue # REPOSELP035
formats: Bubblegum Pink Vinyl LP
LP Tracklisting :
A1 Black Percy
A2 Grotto Crank
A3 World War Two Hitler Youth Dagger
A4 Felt Leg
A5 Midnight Feast

B1 Aids Atlas
B2 Shit Village
B3 It's What They Call The Clubhouse, Arsehole
B4 Internet Explorer & Friends
B5 Pine Pot
Pressed on 140gm classic virgin bubblegum pink vinyl, 350gsm printed card sleeve with a 3mm spine.
release info:
Slow, angry, psychedelic and gigantic - like a paisley glacier full of Stanley Knives, flowing over Brian Blessed's foot - Dethscalator move at their own pace. They formed in 2008 in Hackney, London, and have spent the last five years building up to the release of their debut album Racial Golf Course No Bitches. (The band's drummer Stu Bell said of the name: "What does it mean? I just had this image in my head of a sign you'd see on a golf course by a picket fence that would make absolutely no sense whatsoever. I think it came about because we found out you can buy 500 golf tees with Dethscalator printed on them for £30.") And it may have become the Chinese Democracy of noise rock over the last half decade, but now that it's here, we can safely reassure you that it was well worth the wait.
Road hardened and tightened the band have shrugged off their looser, sludge-blasted origins to reconnect with their American 80s post hardcore, pig fuck roots, with riffs n' hooks worthy of Killdozer, Jesus Lizard, Unsane, Butthole Surfers and Fudge Tunnel but have mixed this up with giant slabs of monolithic doom, coruscating beams of white noise and whirling vortices of space rock.
However it is the deep, dub influenced production job; the way that layers and layers of feedback have been marshalled into a horrific orchestral wall of sonic horror and the brightly fizzing lysergic sheen to the whole shebang that will bestow a blessing on your ears. This is guaranteed to tweak your brain's long dormant and atavistic proto-human god nodules and have you punching your walls like William Hurt as the multi-coloured amoeba man at the end of Altered States after he's spent an afternoon in a floatation tank on Ayahuasca and seen a goat with 13 eyes nailed to a crucifix.
Howling drunkenly into the abyss has never been so much fun... and this time it comes with a free golf tee.
"Dethsalator have a front man who looks like a minotaur dipped in Immac bellowing horrific stuff that you'd sooner not know. They execute inverse psychedelia and anti-funk in equal measures. There are only two types of people in this world: those who love Dethscalator and those who have not yet had enough crystal meth." John Doran - THE QUIETUS
"Bursts of cyclical riffage, that sound almost looped, occasionally lifting off into some serious space rock territory, before falling back into another stretch of woozy metallic noise rock, culminating in the weird brooding noise rock slowjam that ends the record, murky and washed out and gloomy, weirdly melodic and super dark and creepy. Rad rad rad." AQUARIUS RECORDS