ARTIFACTS & URANIUM 'The Gateless Gate' Vinyl LP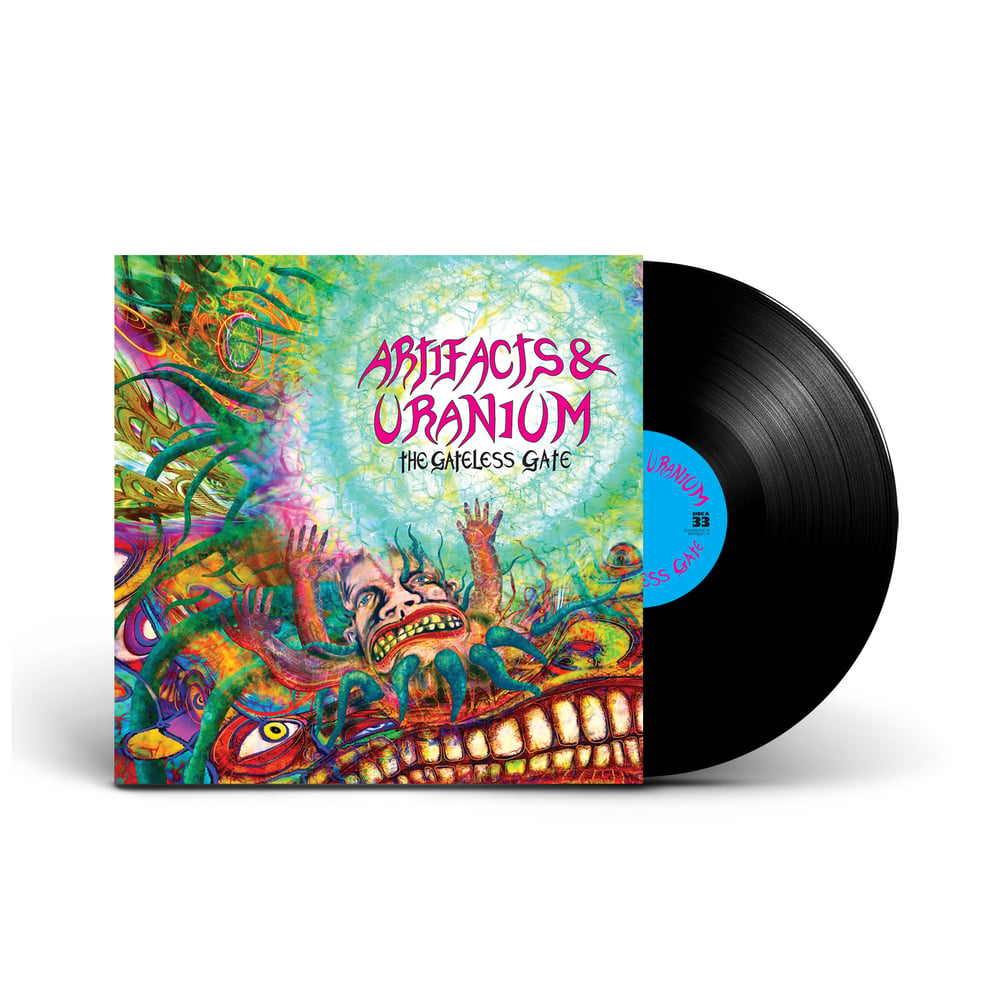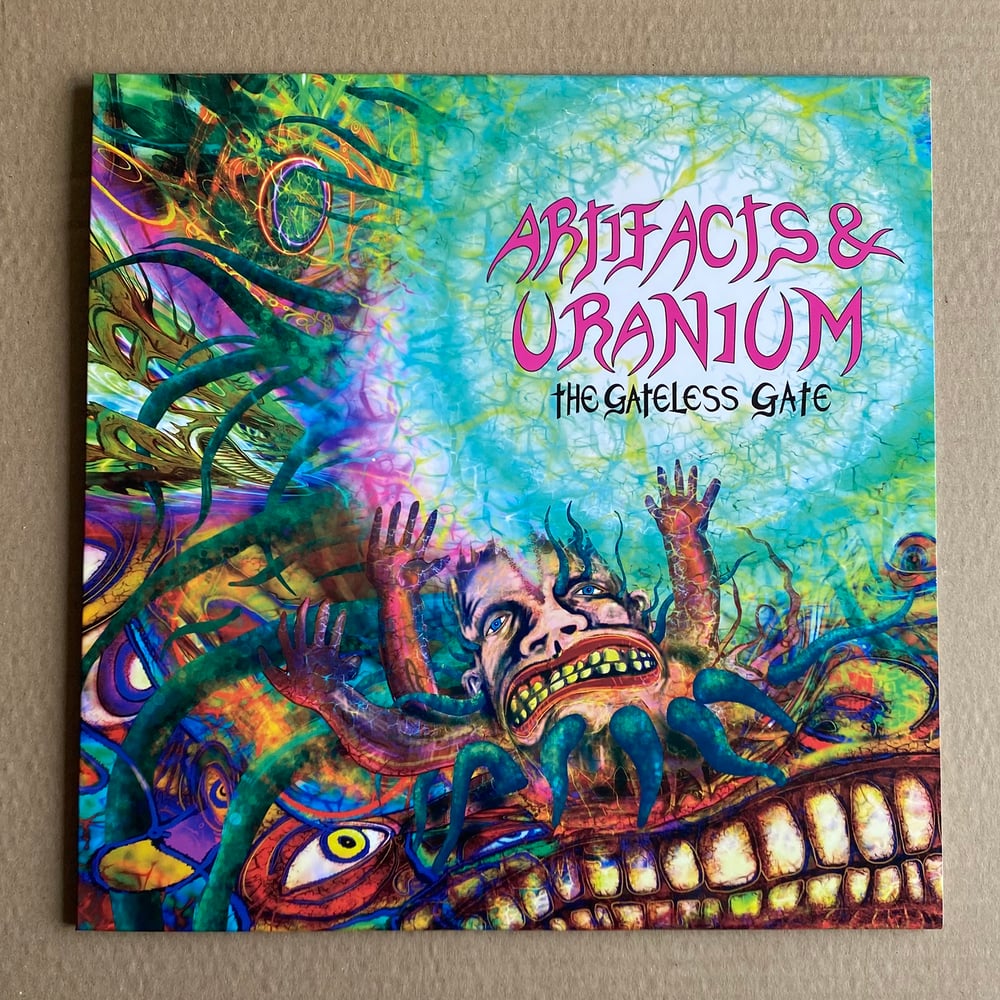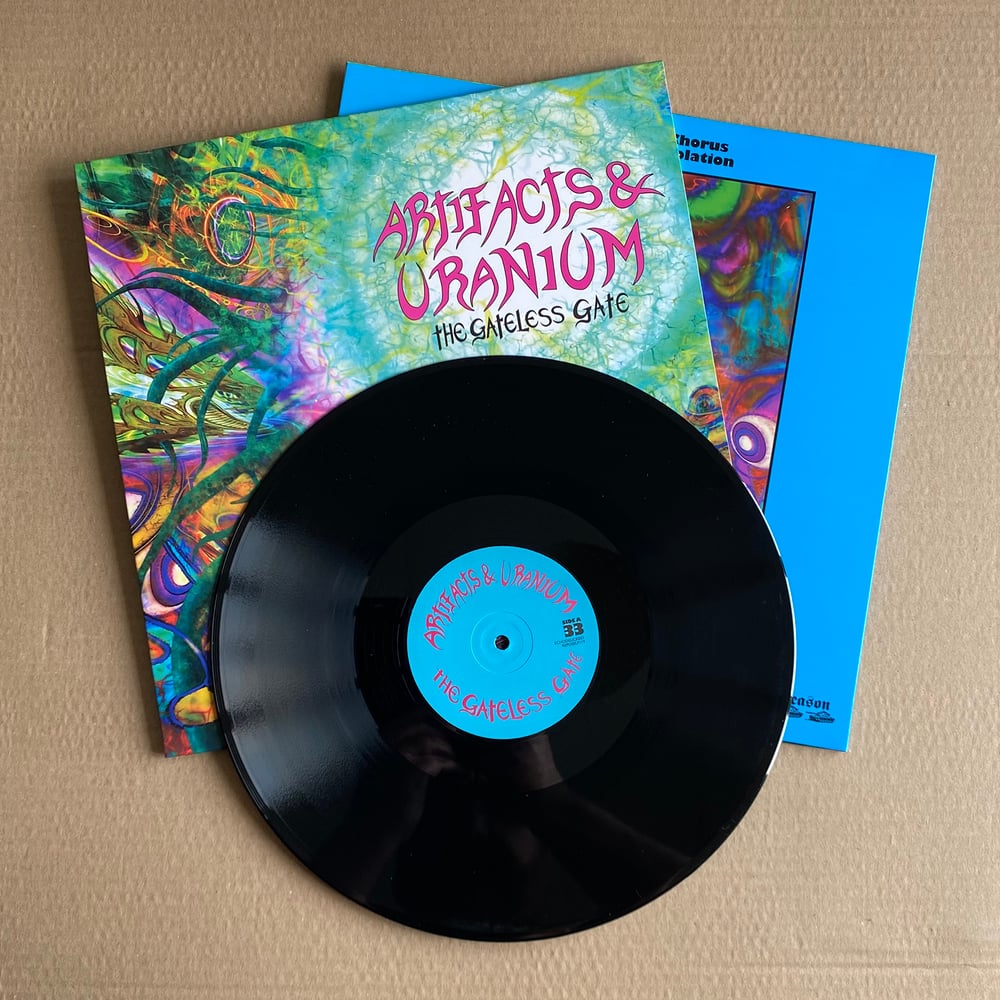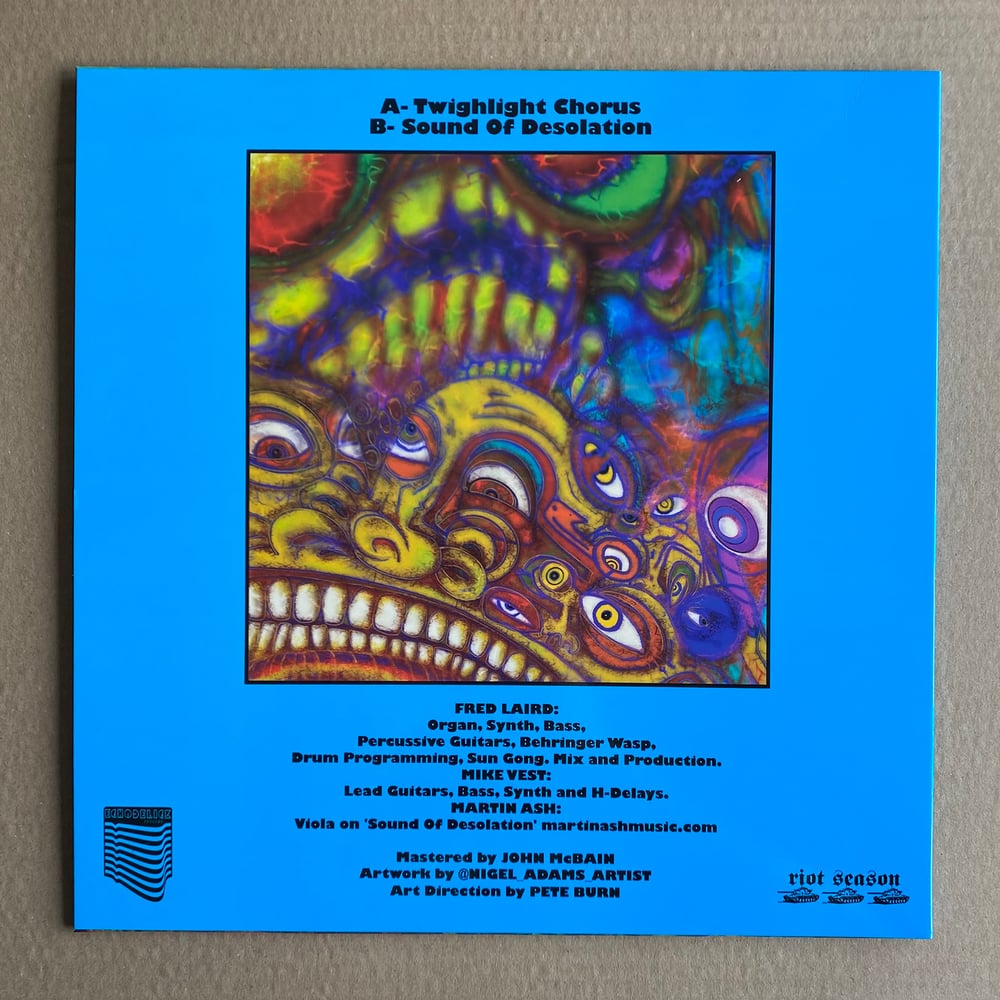 IF YOU ARE BASED IN THE EU, PLEASE READ THE BIG NOTICE ON THE FRONT PAGE REGARDS THE POTENTIAL FOR YOU PAYING TAX/VAT UPON RECEIVING GOODS. I CANNOT DO ANYTHING ABOUT THIS OBVIOUSLY. THAT'S THE LAW.
How to place an order :
1. Click on the 'select option' tab, choose what you want from the list
2. Click 'add to cart', it's now in your shopping basket
3. If you want multiple items, just go to the relevant release pages and add anything else you want to your cart before going to checkout
4. Done adding stuff?, then go to cart, that little trolley thing top right
5. Check out, it's a simple as that
Now i'll get busy packing and posting it.
Thanks! Andy/RS
CUSTOMERS OUTSIDE THE UK PLEASE NOTE : All non UK shipping prices are for standard airmail only. This does not include any tracking or insurance. If you want to upgrade to registered shipping please click on the OPTIONAL REGISTERED MAIL ADD ON (OUTSIDE UK ONLY) to your cart before you checkout and pay for your order. All you need to do is add it to your shopping cart as you would any other item, and that £5.00 will cover the cost of upgrading your order to registered mail.
artist: ARTIFACTS & URANIUM
title: 'The Gateless Gate'
catalogue # REPOSELP119
format: Vinyl LP (Black)
barcode # 5051142011688
shop release date: May 5th 2023
LP Tracklisting
A. Twilight Chorus (16:12)
B. Sound Of Desolation (19:54)
Limited edition deep space black vinyl LP, housed in a gloss laminated full colour sleeve, with polylined inner bag and download code
This a co release with Echodelick Records (USA)
Following on from Artifacts & Uranium (2021) & Panscosmology (2022), 'The Gateless Gate' completes this trilogy of remote experimentation.
Two side long compositions, composed of Organs, Synths, Bass, Guitars, Drums, H-Delays and the Behringer Wasp.
Side A is laid back repetition, layered guitar ascending, tremolo organs and gated synths. That descends in to horror show choir and waster feedback guitars.
Side B starts a pastoral, Popol Vuh harmonic structure of accession. Viola drones balance assist the climb courtesy of Martin Ash. Transitions in to a later period AshRa, bass lines and higher stereo delayed guitar freak-outs.
Fred Laird - Organ, Synth, Bass, Percussive Guitars,
Drums, Sun Gong, Mix and Production.
Mike Vest - Bass, Synth, Lead Guitars and H- Delays.
Martin Ash - Viola
Previous words ...
'…heavily involved in the underground experimental, psychedelic and lo-fi, kosmische and krautrock scenes. Their projects have produced music that is heavy dark, avant-garde with intense guitar solos but they also have explored ambient music with deep space chill sounds and meditative intention' (ThePsychRock.com)
'…adding a thick wall of sound approach with guitars washing across the Mix punctuated by electronics and grooving bass riffs. There are also a few ambient influenced tracks here where heavy use of echo and delay create a dense flowing landscape.' (The Ominous Drone)