ACID MOTHERS TEMPLE 'Acid Motherly Love' Transparent Orange 2xLP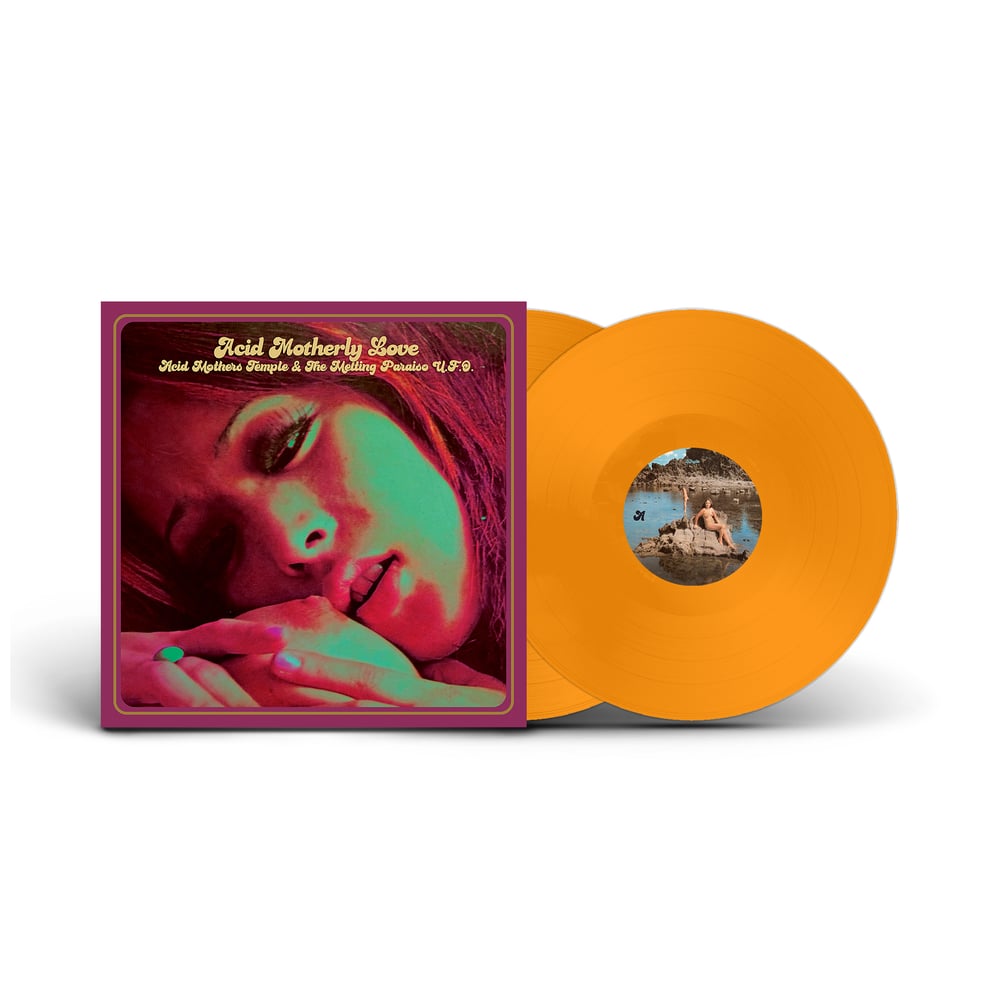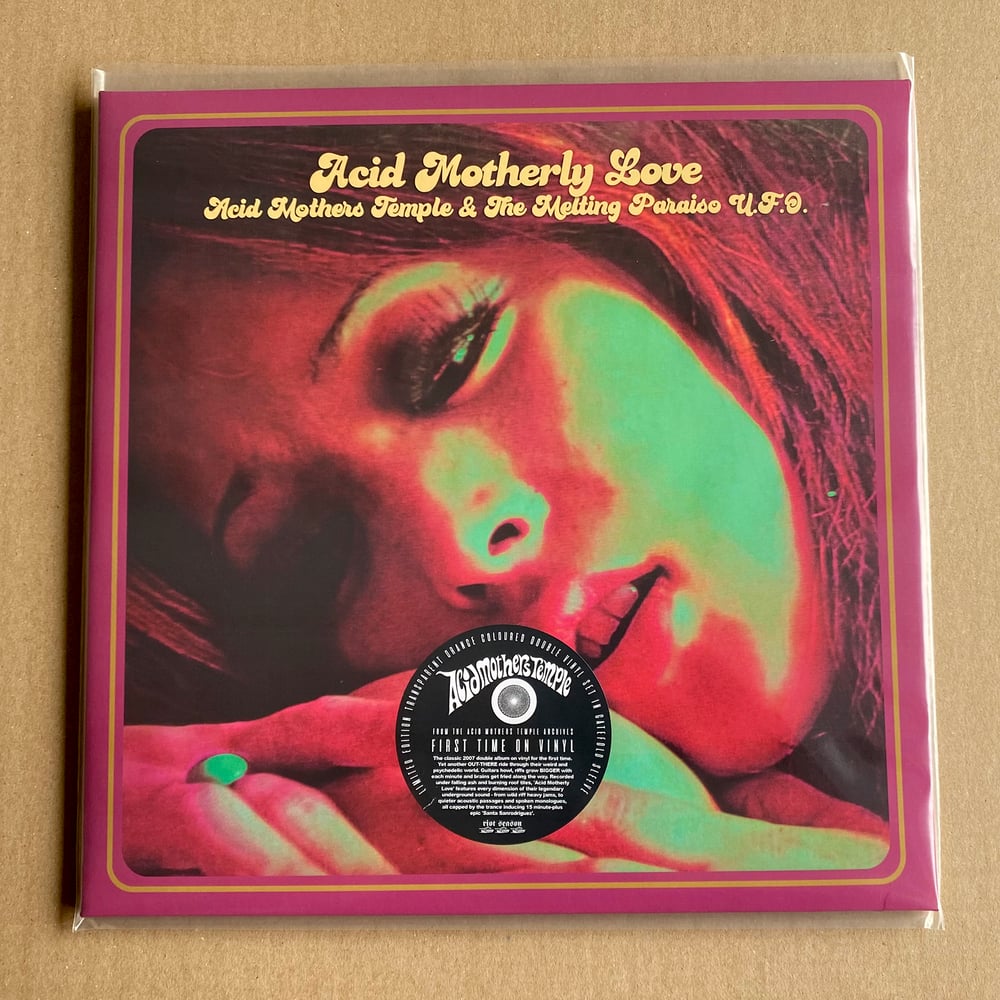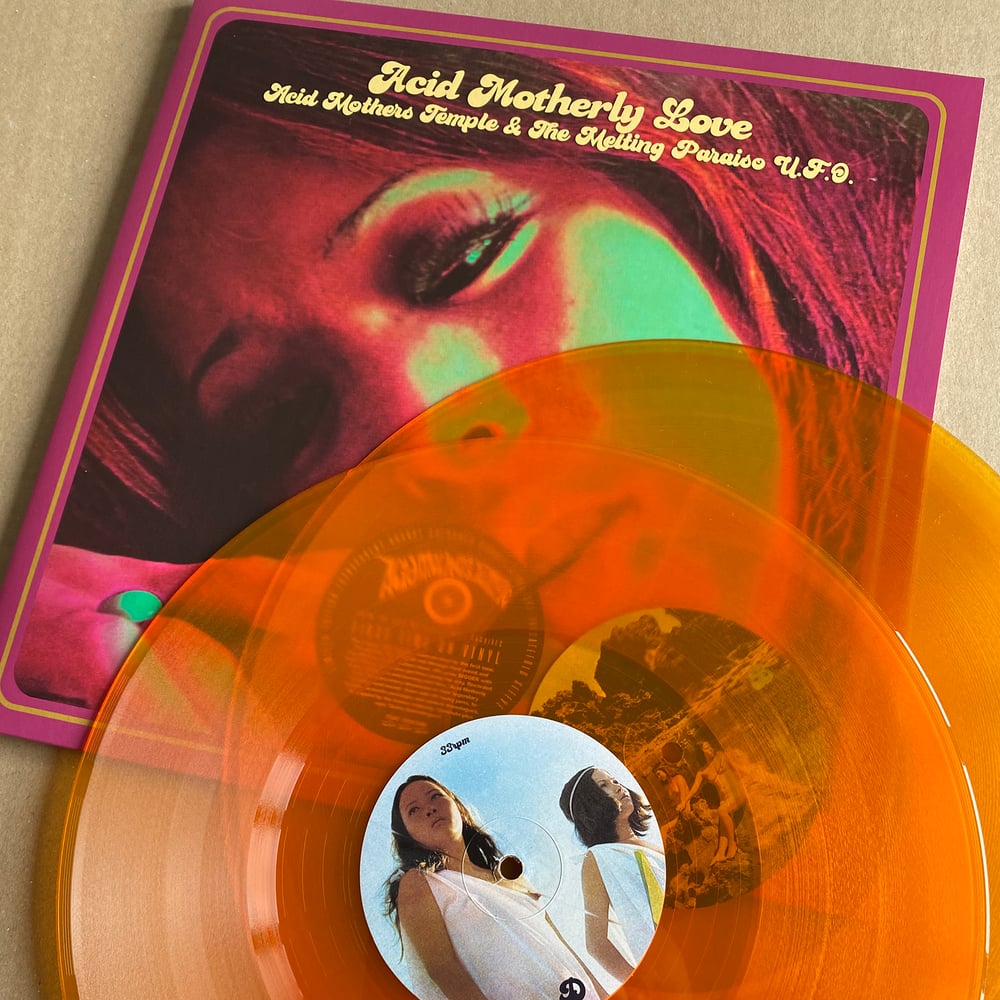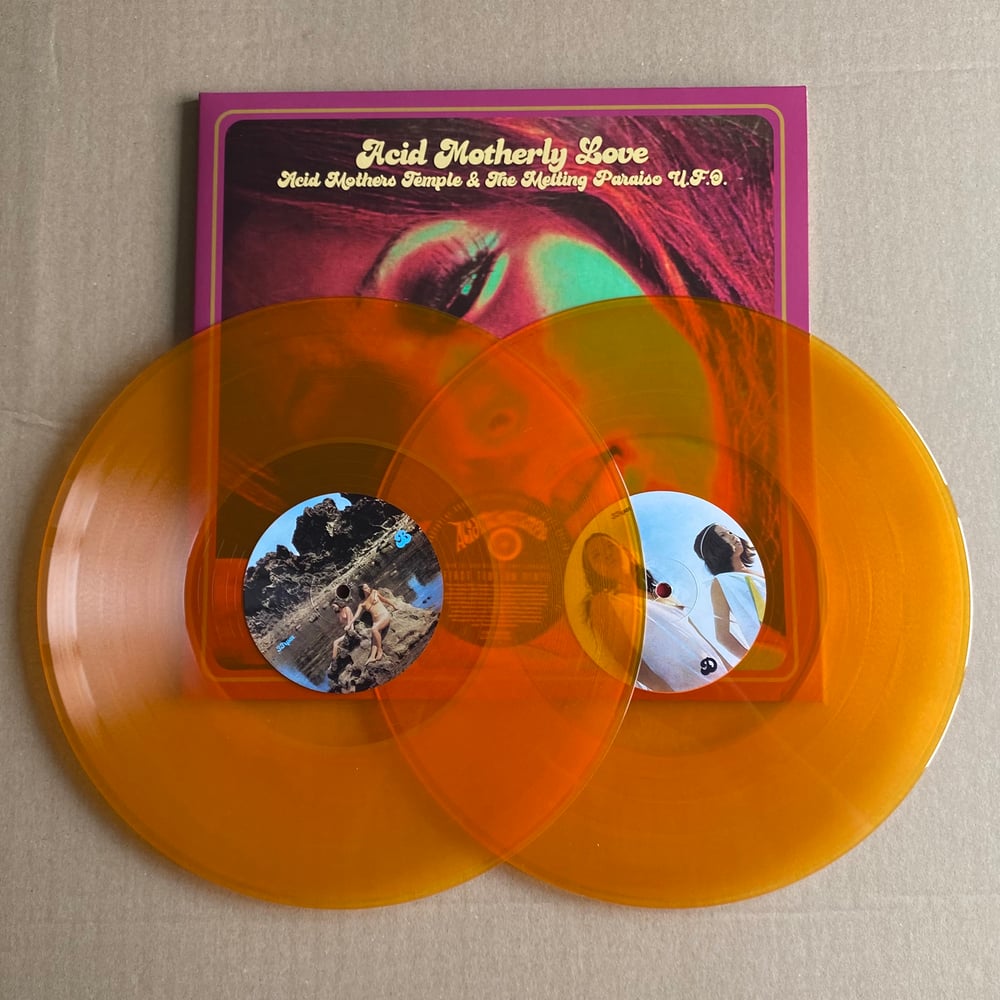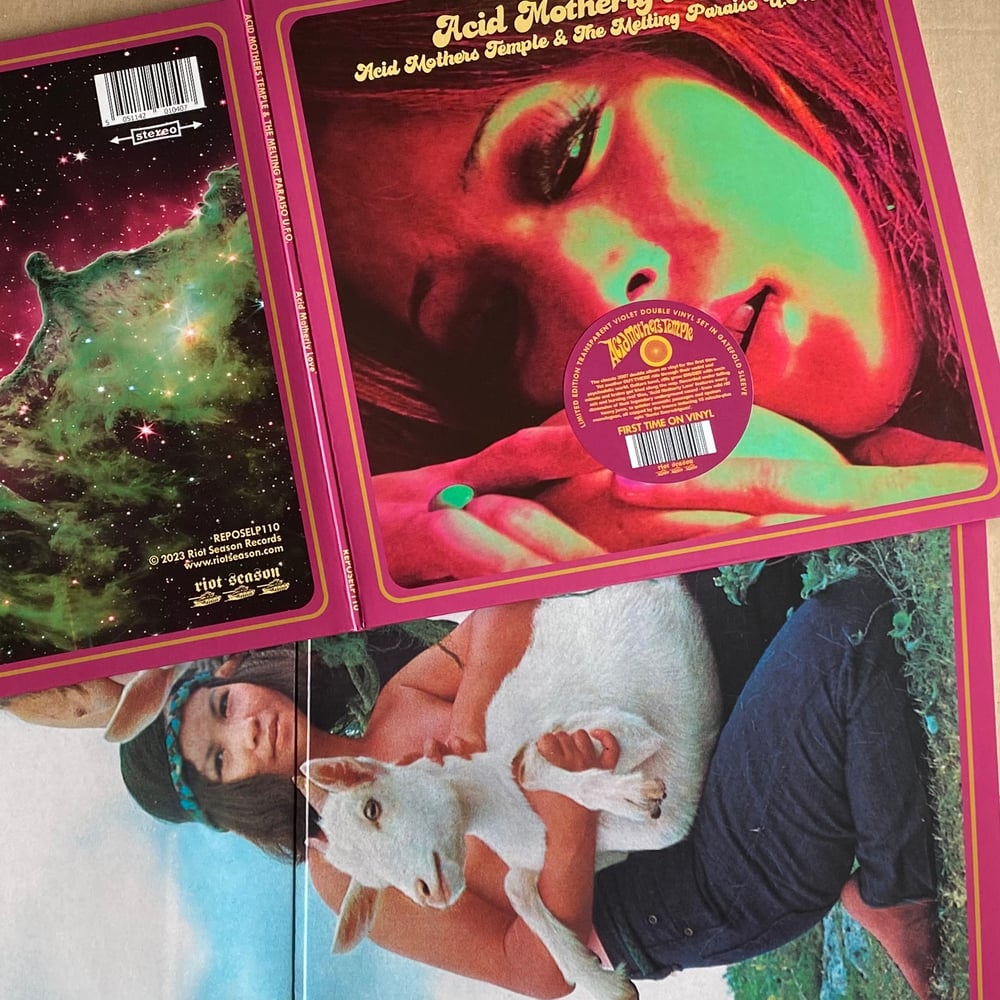 How to place an order :
1. Click on the 'select option' tab, choose what you want from the list
2. Click 'add to cart', it's now in your shopping basket
3. If you want multiple items, just go to the relevant release pages and add anything else you want to your cart before going to checkout
4. Done adding stuff?, then go to cart, that little trolley thing top right
5. Check out, it's a simple as that
Now i'll get busy packing and posting it.
Thanks! Andy/RS
CUSTOMERS OUTSIDE THE UK PLEASE NOTE : All non UK shipping prices are for standard airmail only. This does not include any tracking or insurance. If you want to upgrade to registered shipping please click on the OPTIONAL REGISTERED MAIL ADD ON (OUTSIDE UK ONLY) to your cart before you checkout and pay for your order. All you need to do is add it to your shopping cart as you would any other item, and that £5.00 will cover the cost of upgrading your order to registered mail.
---------------------------------
artist: ACID MOTHERS TEMPLE & THE MELTING PARAISO U.F.O.
title: 'Acid Motherly Love'
catalogue # REPOSELP110
format: Vinyl 2xLP (Transparent Orange)
release date: May 26th 2023
barcode # 5051142010407
Limited edition double vinyl (2xLP) pressed on transparent orange coloured vinyl. Housed in a full colour gatefold sleeve with tweaked artwork from the original CD issue.
This variant is an independent stores exclusive, hence I only have a small amount for my own mailorder needs
Third release in the 'first time on vinyl' trilogy, following the quickly sold out 'Pink Lady Lemonade - You're From Outer Space' (REPOSELP102) & 'Myth Of The Love Electrique' (REPOSELP111)
Here we have the bands classic 2007 double album 'Acid Motherly Love' pressed on vinyl for the first time. This 2LP set is pressed on transparent orange vinyl, and comes housed in a fully redesigned gatefold sleeve complete with obligatory nudity.
'Acid Motherly Love' is another OUT-THERE ride through Acid Mothers weird and psychedelic world. Guitars howl, riffs grow BIGGER with each minute and brains get fried along the way. Recorded under falling ash and burning roof tiles, 'Acid Motherly Love' features every dimension of their legendary underground sound - from wild riff heavy jams, to quieter acoustic passages and spoken monologues, all capped by the trance inducing 15 minute-plus epic 'Santa Sanrodriguez'.
2xLP Tracklisting
Side A. (16:44)
Douchebag (a) Tales Of Mystery Zone (b) Sometime In Your Pussy
Side B. (19:49)
Douchebag (c) Lament Of After Egos
Astro Elvis E.S.P.
Side C. (14:53)
Che Già Si Fà
Traitors With Beautiful Hearts
Side D. (18:21)
Santa Sanrodriguez
Johnny Johnny Jerusalem
Acid Mothers Temple at the time of this recording were :
Tsuyama Atsushi : monster bass, voice, acoustic guitar, piano, bamboo flute, cosmic joker
Higashi Hiroshi : synthesizer, dancin'king
Shimura Koji : drums, latino cool
Kawabata Makoto : electric guitar, hurdy-gurdy, bouzouki, electric sitar, sarangi, tambura, organ, harmonium, violin, electric tambura, glockenspiel, synthesizer, ring modulator, reyong, RDS900, voice, speed guru
with
Stoo Odom : voice, king of beer
Stefania Muroni : voice
Nazrin : voice
recorded at Acid Mothers Temple, Jun. - Aug. 2007
produced, engineered and mixed by Kawabata Makoto