WORKIN' MAN NOISE UNIT 'Play Loud' Vinyl LP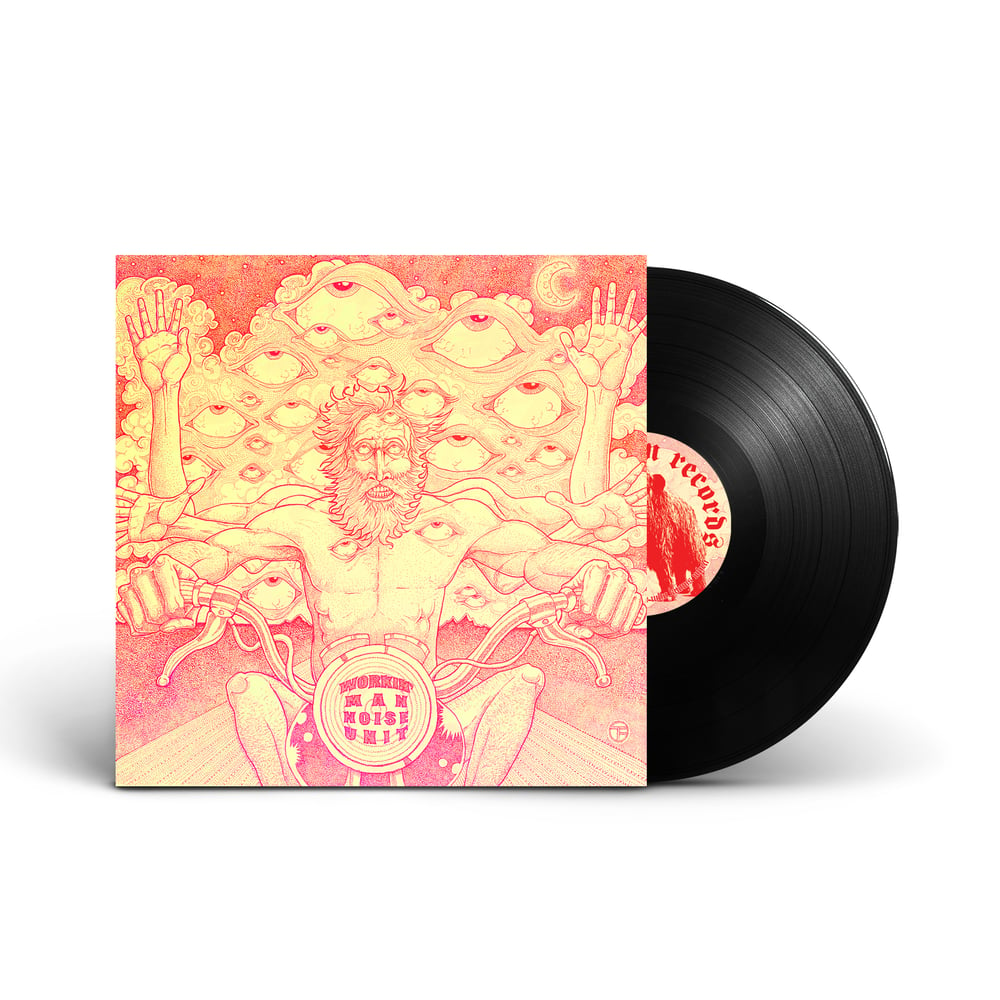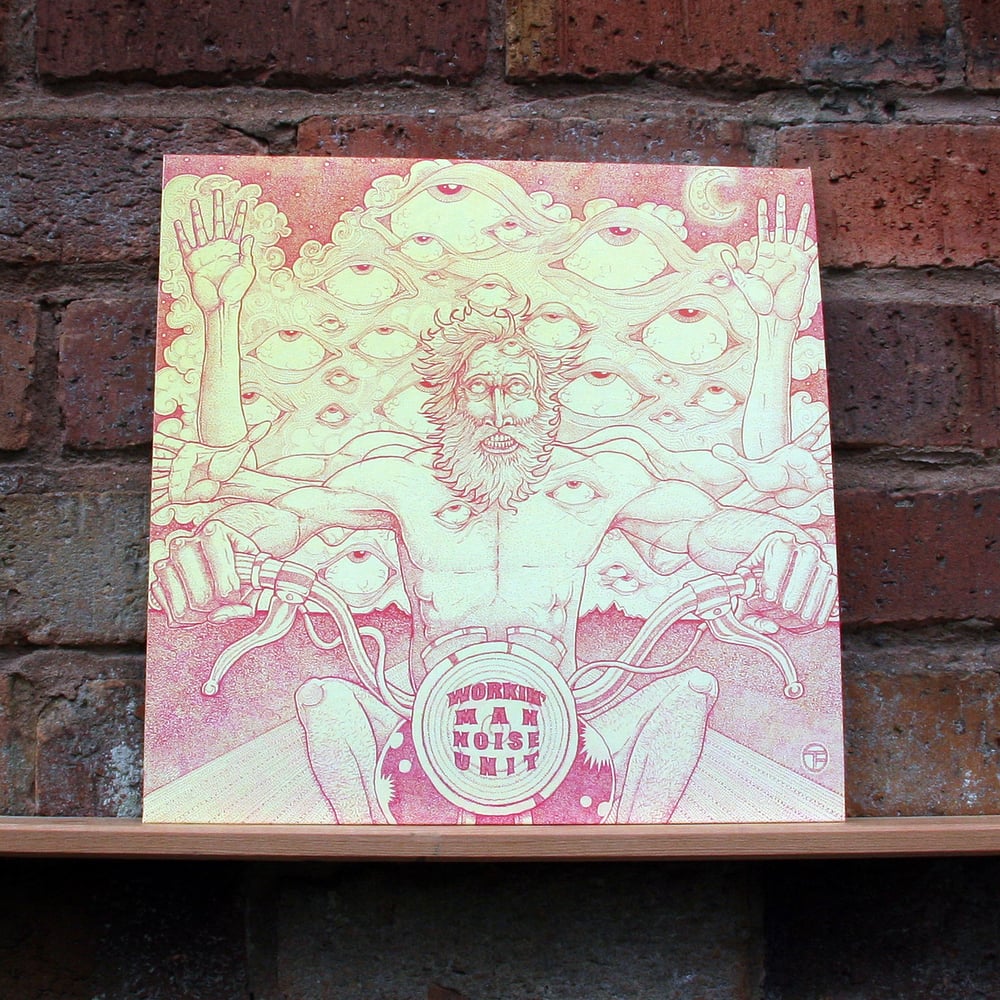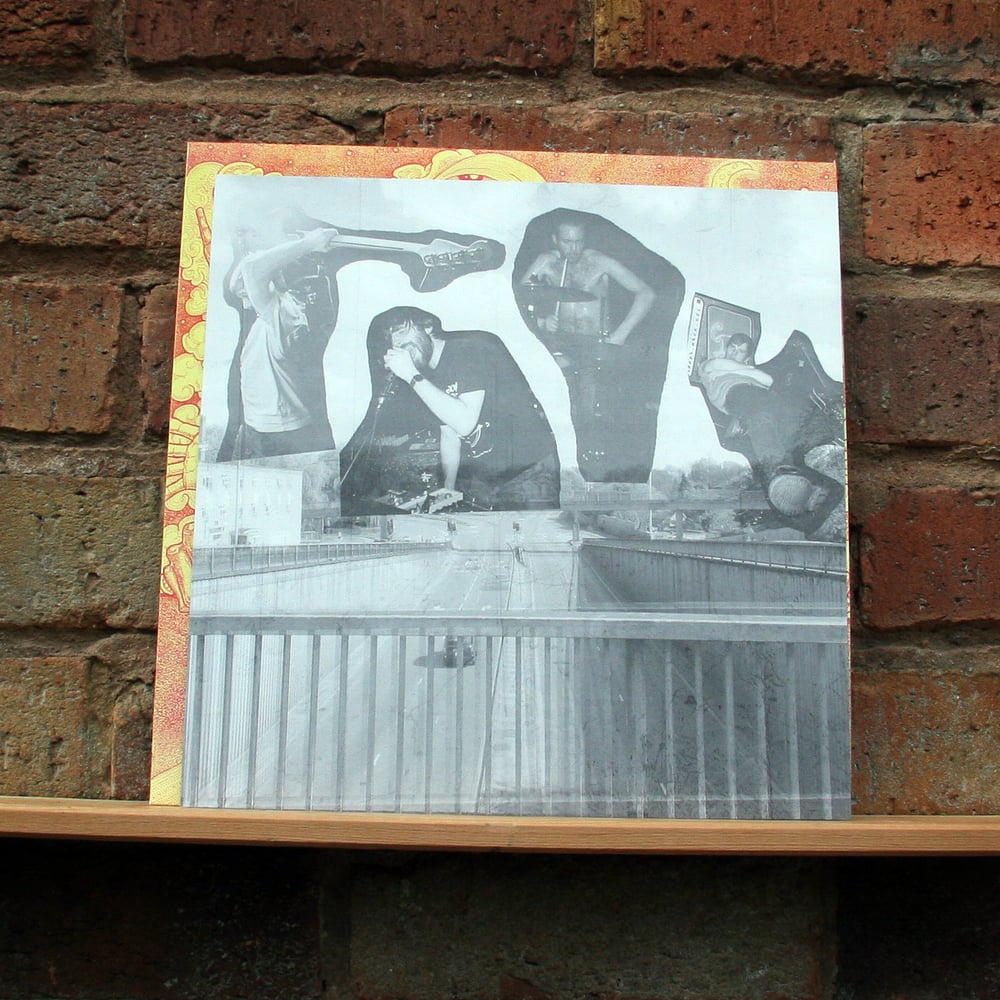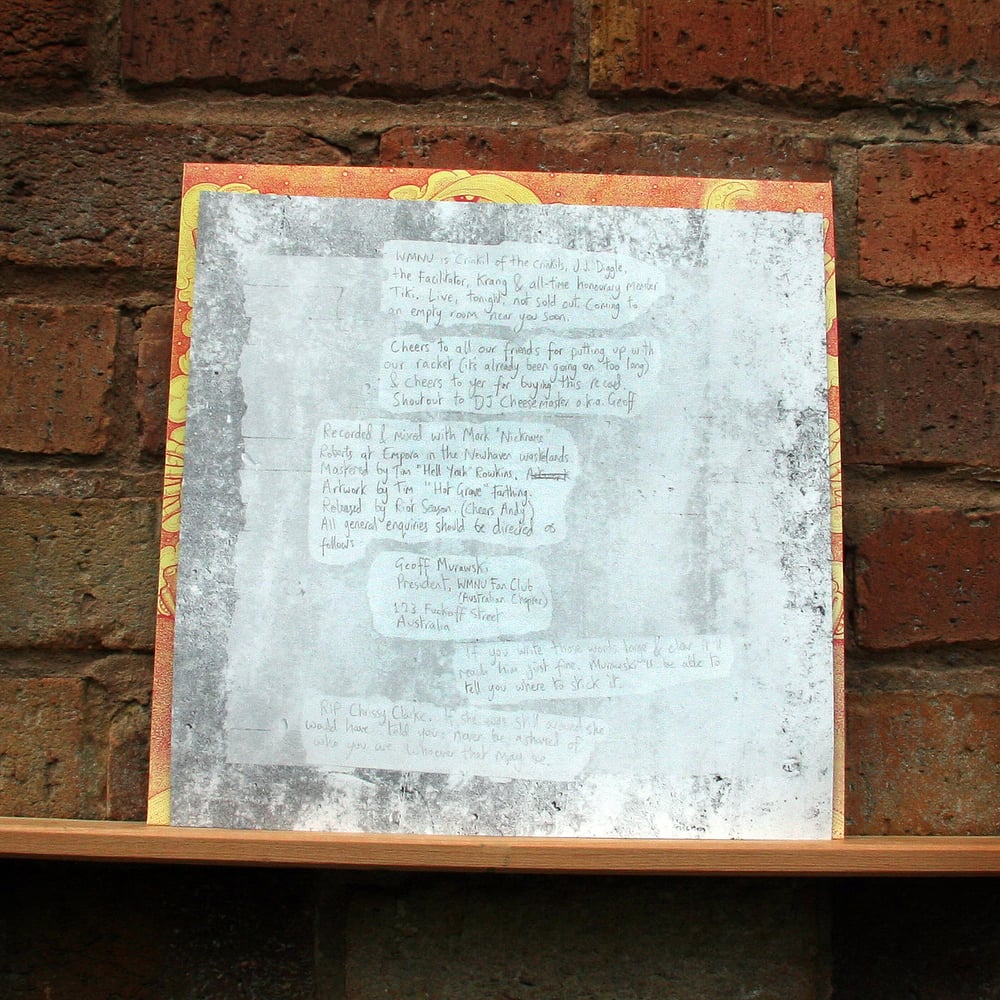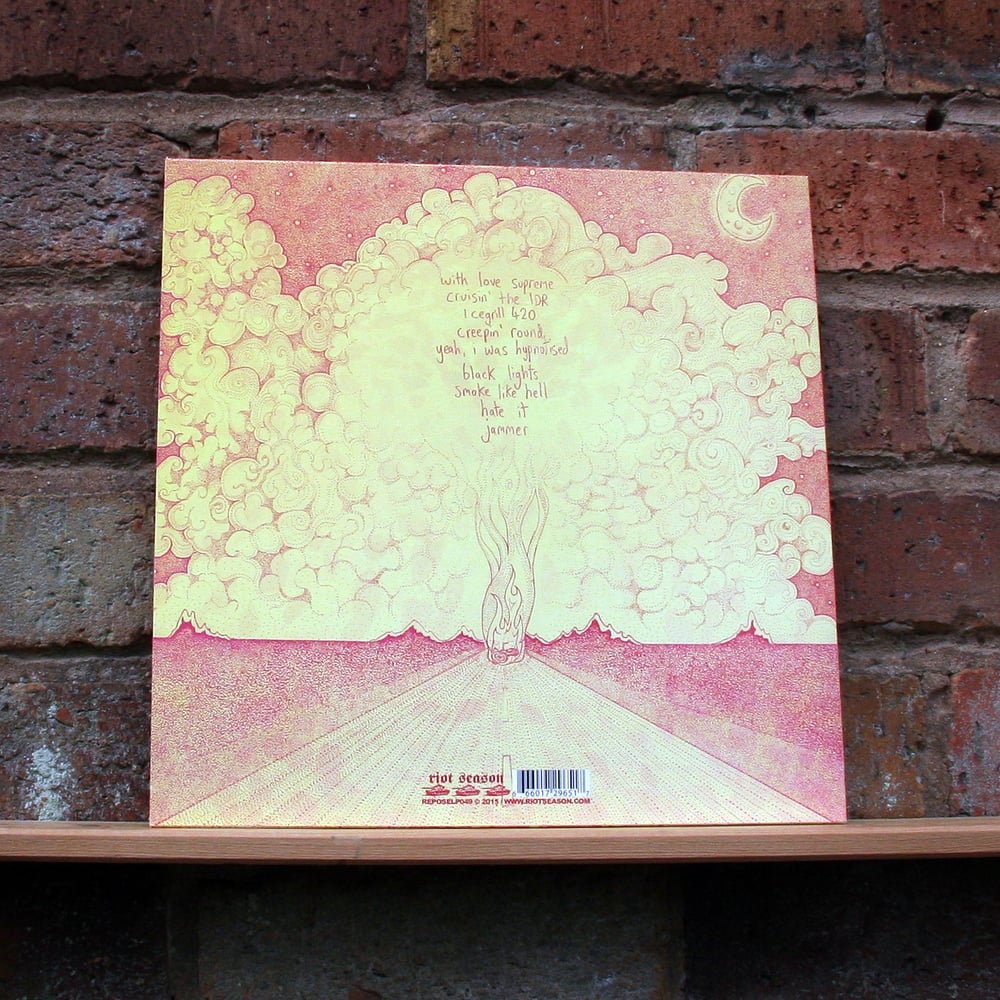 How to place an order :
1. Click on the 'select option' tab, choose what you want from the list
2. Click 'add to cart', it's now in your shopping basket
3. If you want multiple items, just go to the relevant release pages and add anything else you want to your cart before going to checkout
4. Done adding stuff?, then go to cart, that little trolley thing top right
5. Check out, it's a simple as that
Now i'll get busy packing and posting it.
Thanks! Andy/RS
CUSTOMERS OUTSIDE THE UK PLEASE NOTE : All non UK shipping prices are for standard airmail only. This does not include any tracking or insurance. If you want to upgrade to registered shipping please click on the OPTIONAL REGISTERED MAIL ADD ON (OUTSIDE UK ONLY) to your cart before you checkout and pay for your order. All you need to do is add it to your shopping cart as you would any other item, and that £5.00 will cover the cost of upgrading your order to registered mail.
artist: WORKIN' MAN NOISE UNIT
title: Play Loud
catalogue # REPOSELP049
format: Black Vinyl LP
upc # 66601729651 7
Limited edition 300 only black vinyl 140gm virgin LP with download code and double sided insert
LP Tracklisting
A1. With Love Supreme (3:00)
A2. Crusin' The IDR (1:48)
A3. Icegrill 420 (2:38)
A4. Creepin' Round (2:03)
A5. Yeah, I Was Hypnotised (5:37)
B1. Black Lights (4:38)
B2. Smoke Like Hell (4:05)
B3. Hate It (3:07)
B4. Jammer (5:40)
IN THEIR OWN WORDS
Our crummy band is called WORKIN' MAN NOISE UNIT. Apostrophe, no G. (Yeah, all the good names were taken, OK.) From Reading, UK. We are drums, noise, bass, guitar, vocals, sound, energy, bad jokes, the smell of stale beer on sticky floors. Break out a cold one or two, hit a few chords, see how it sounds. Live, tonight, not sold out. Since 2010.
THE BLURB
Knocking around the UK underground toilet scene for the past 4 or 5 years, Reading's WORKIN' MAN NOISE UNIT have been busy playing countless gigs, releasing limited run tapes/singles and making a nuisance of themselves on postage stamp sized stages around the country. Along the way they've picked up some fans,
including the likes of Julian Cope who dragged them to London to perform at one of his book launches, and have shared stages with plenty of the current UK underground Mafioso including Hey Colossus, The Unit Ama, Good Throb, Carlton Melton, Terminal Cheesecake, the Wharves, Sly & the Family Drone, Grey Hairs, Gum Takes Tooth, Art of Burning Water, Henry Blacker, Perspex Flesh, Wolf People etc
SOME OF THE THINGS THIS RECORD IS ABOUT
Most of the songs on this record are pretty self-evident. Creepin' Round is about feeling like an outsider. Smoke Like Hell is about choosing immediacy, choosing the 'right now'. Jammer is sorta the same except it's got a beady eye on what you might call 'basic shamanism', you know… Cruisin' the IDR is about Reading's
Inner Distribution Road, which is a concrete blanket that snakes around the centre of the town, holding Reading in a sort of permanent stranglehold. It's been there since the late 60s and it's ugly to look at. Part of the IDR has big concrete walls and all you can see whilst driving through these sections is tarmac, concrete and, if you look up, sky. We drive around it a lot. Cruisin' the IDR is the closest thing we will ever get to a 'hometown' song. Yeah, I was Hypnotised is about fascination with the atomic bomb, particularly the ubiquitous 'mushroom cloud' image but also the small matter of the human race making this thing in order to destroy itself en masse. Hate It is about apathy and feeling powerless to change owt going on. It's also about recognising that apathy and trying to get yourself going, find a way through it. And about lying to yourself.
Julian Cope reviewing the bands 'DRINKIN' STELLA TO MAKE MUSIC TO DRINK STELLA' cassette
"Okay, now deffo the best way to commence this month's Reviews Section is to pop on to my nearest '90s ghetto blaster this manky chromate yellow cassette emblazoned with the simple words 'play loud'. Brilliantly named DRINKIN' STELLA TO MAKE MUSIC TO DRINK STELLA TO and magnificently performed by four English nuttas by the name of Workin' Man Noise Unit, there's enough cunted Mithraic fire within these two brief sides of monumental midrange and Tinnitus-inducing plateaux to summon up a whole new music scene around these geezers, nay, these Pyramids of Giza. What's it sound like? Fuck knoweth, brothers'n'sisters. How about the bastard offspring of Final Solution-period Pere Ubu plays Tight Bros From Way Back When, or even the Electric Eels performing Monoshock's 'Model Citizen' into a single compressor microphone. Sweeeeeett! A classic debut, kiddies; let's just hope nobody with a studio comes to fuck'em up."
Summed up nicely. PLAY LOUD