THE COSMIC DEAD 'Scottish Space Race' Violet 2xLP * Exclusive Colour *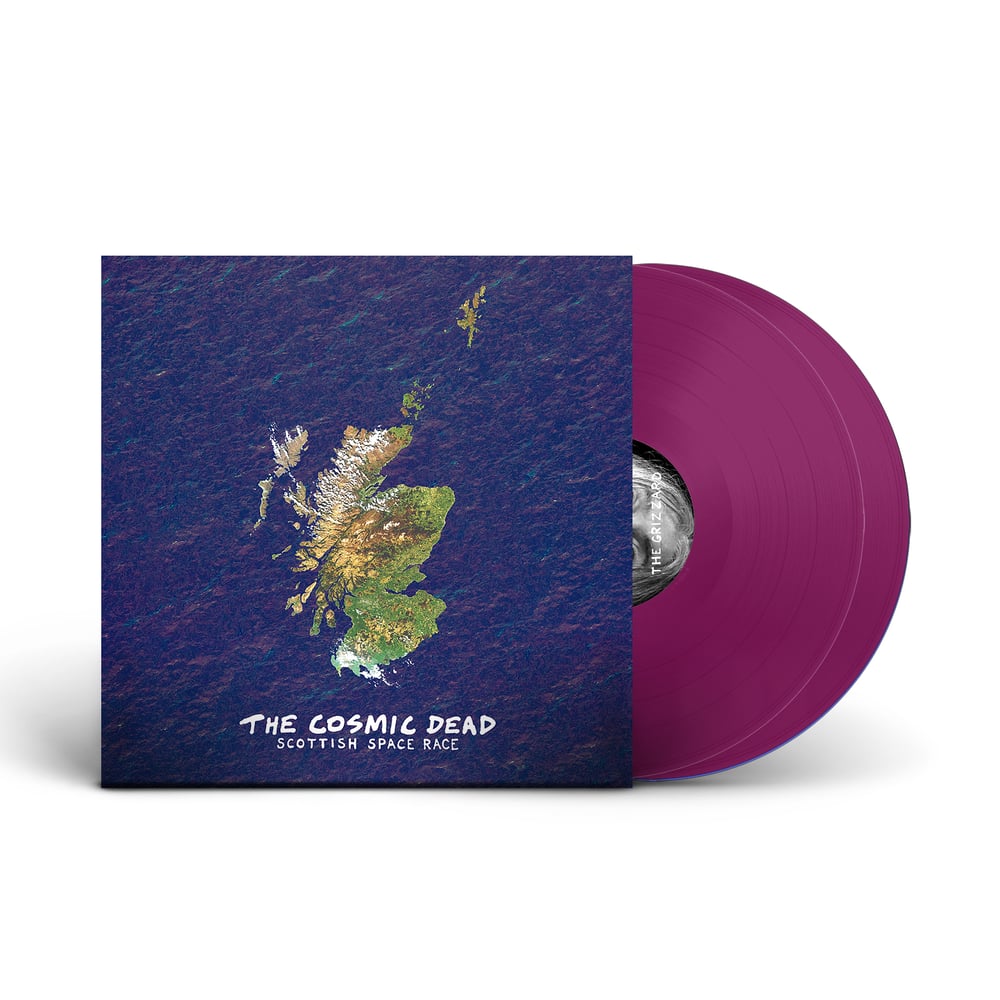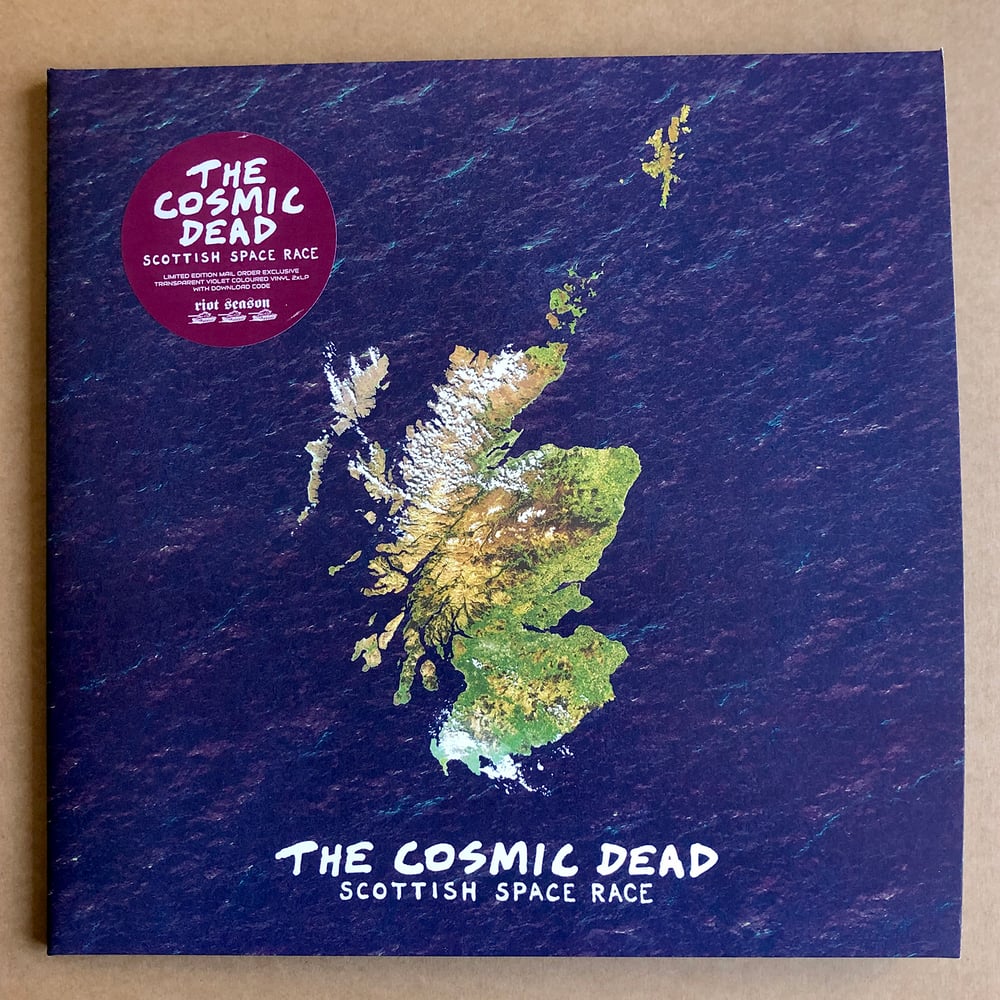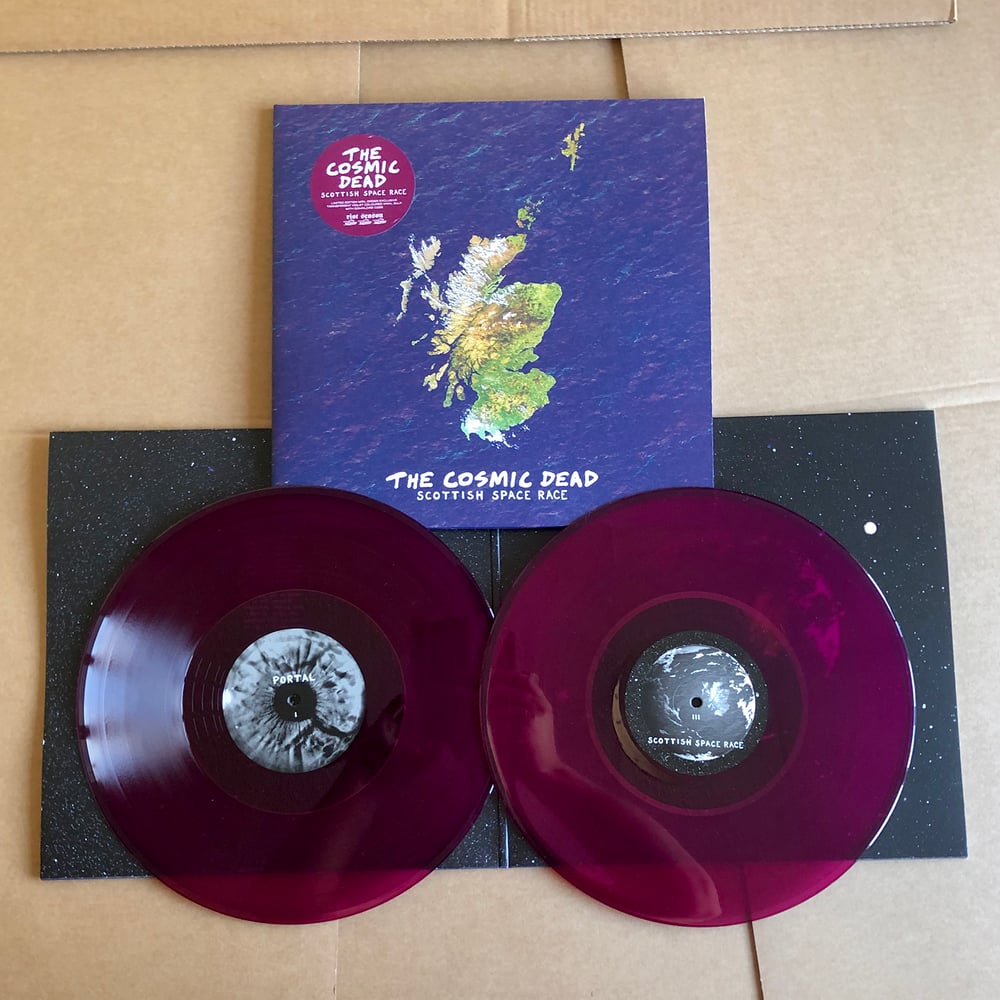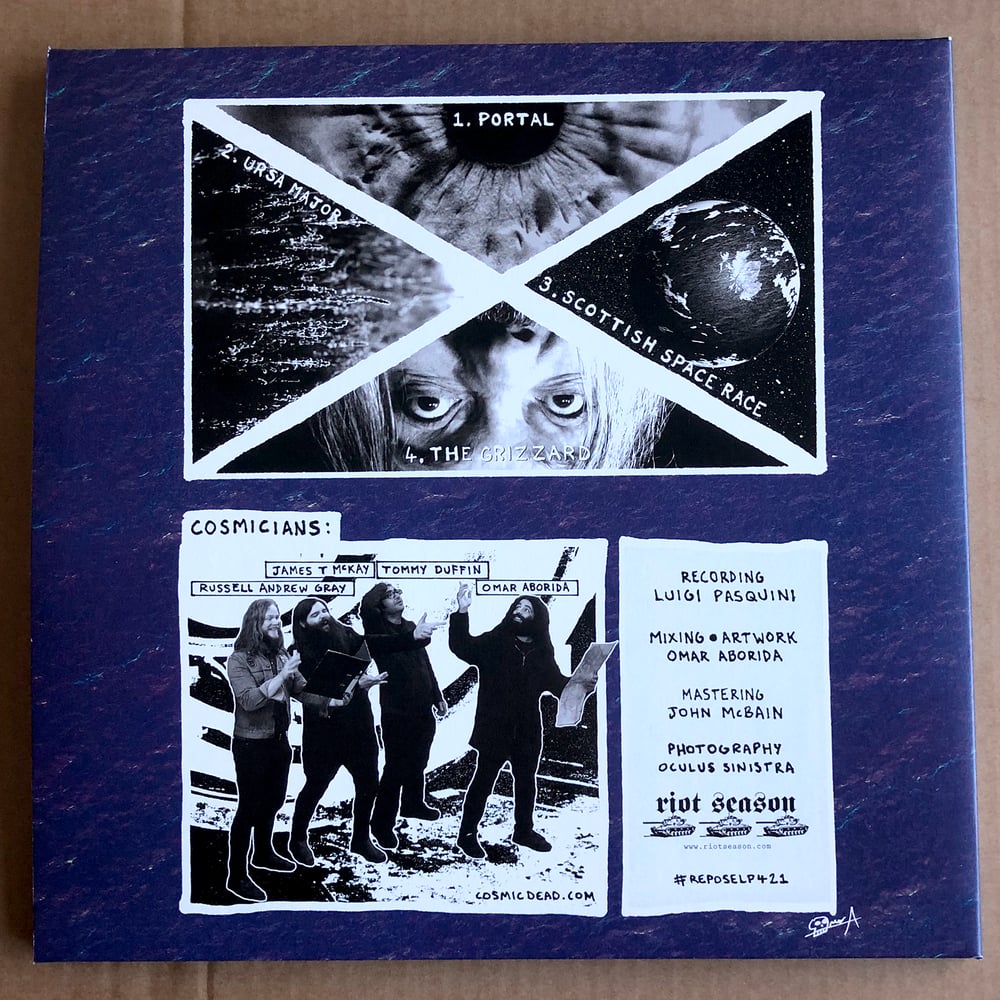 artist: THE COSMIC DEAD
title: 'Scottish Space Race'
catalogue # REPOSELP421
format: Transparent Violet 2xLP In Gatefold Sleeve * Mail Order Exclusive *
LP Tracklisting
A. Portal (20:56)
B. Ursa Major (18:24)
C. Scottish Space Race (11:56)
D. The Grizzard (24:08)
Heavy psych experimentalists The Cosmic Dead's eighth album - Scottish Space Race - is set to be released on September 20th via Riot Season Records on Gatefold 2-LP / CD and has been mastered by John Mcbain (Monster Magnet, Wellwater Conspiracy).
The album was recorded in their Glasgow HQ with cosmic sound guru Luigi Pasquini, four sprawling chunks of music recorded live amongst a run of momentous late night festival appearances in the summer of 2018. Scottish Space Race is the first Cosmic Dead release to feature the drumming of Tommy Duffin (Headless Kross) and the lap-steel synthesizer yowls of Russell Andrew Gray (Girl Sweat) alongside long-time cosmicians Omar Aborida and James T Mckay.
To accompany the release the band is set to embark on a run of dates across the UK and Europe this autumn.
Check out the teaser trailer for the album here : https://youtu.be/KD9e8Bbbj58