TARAS BULBA 'Sometimes The Night' Vinyl LP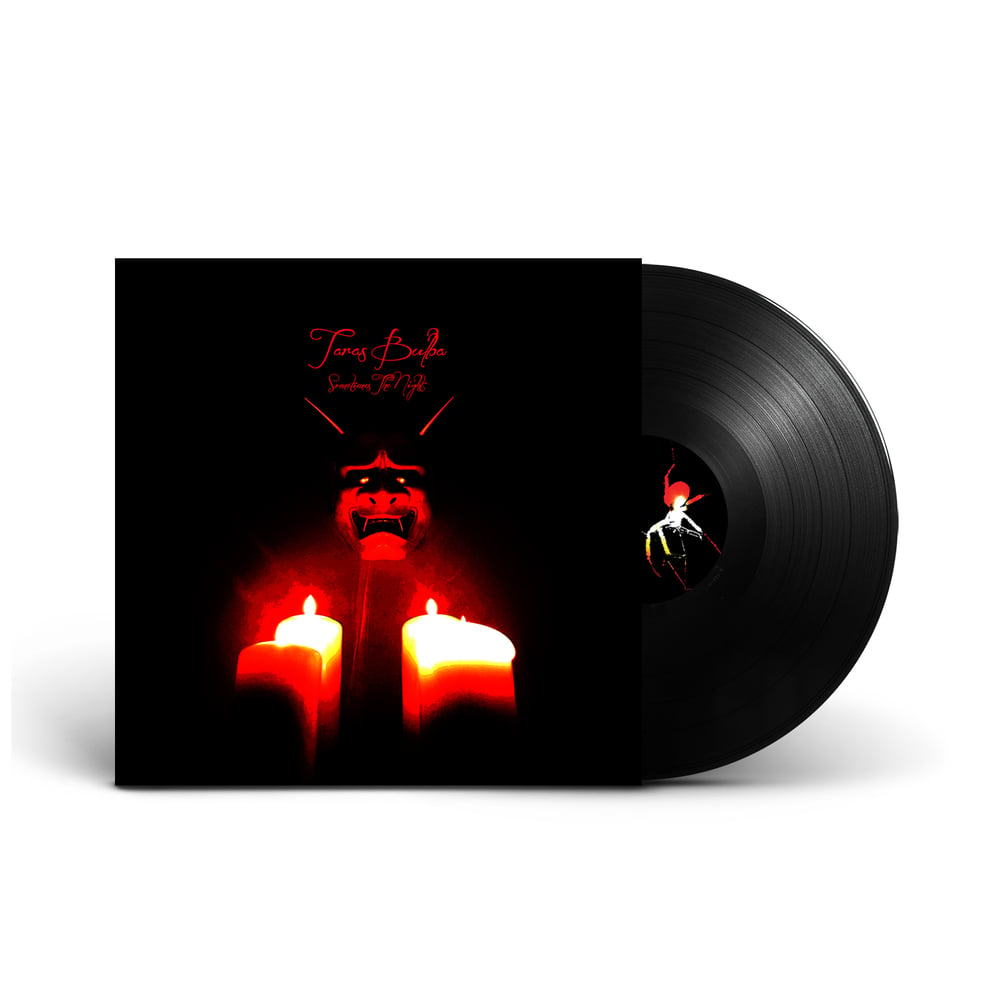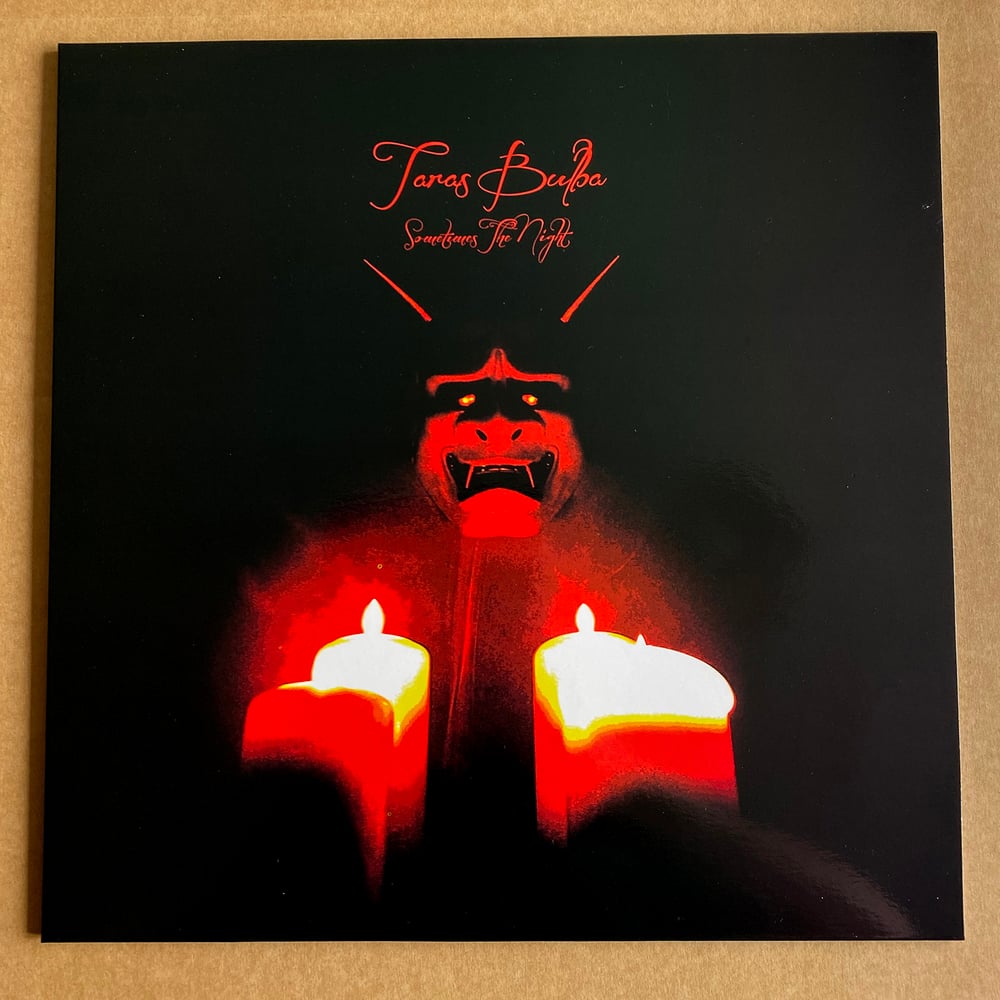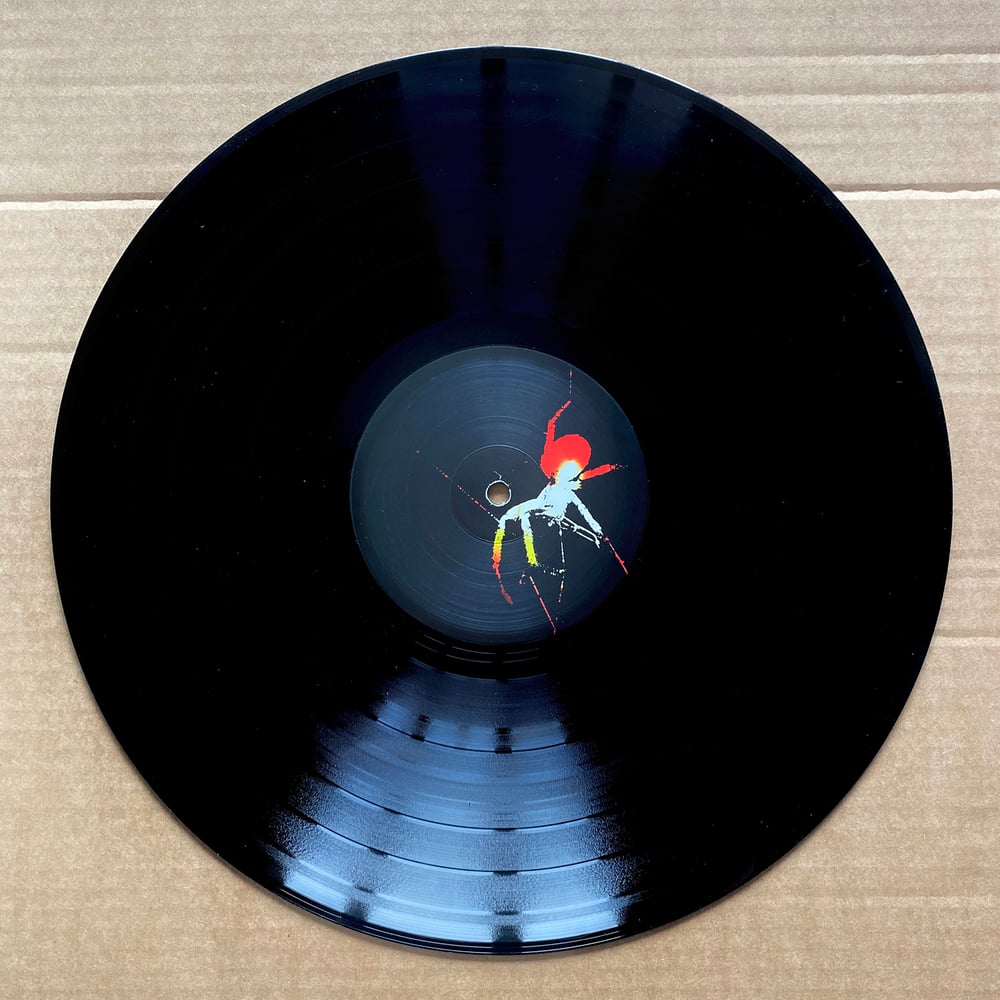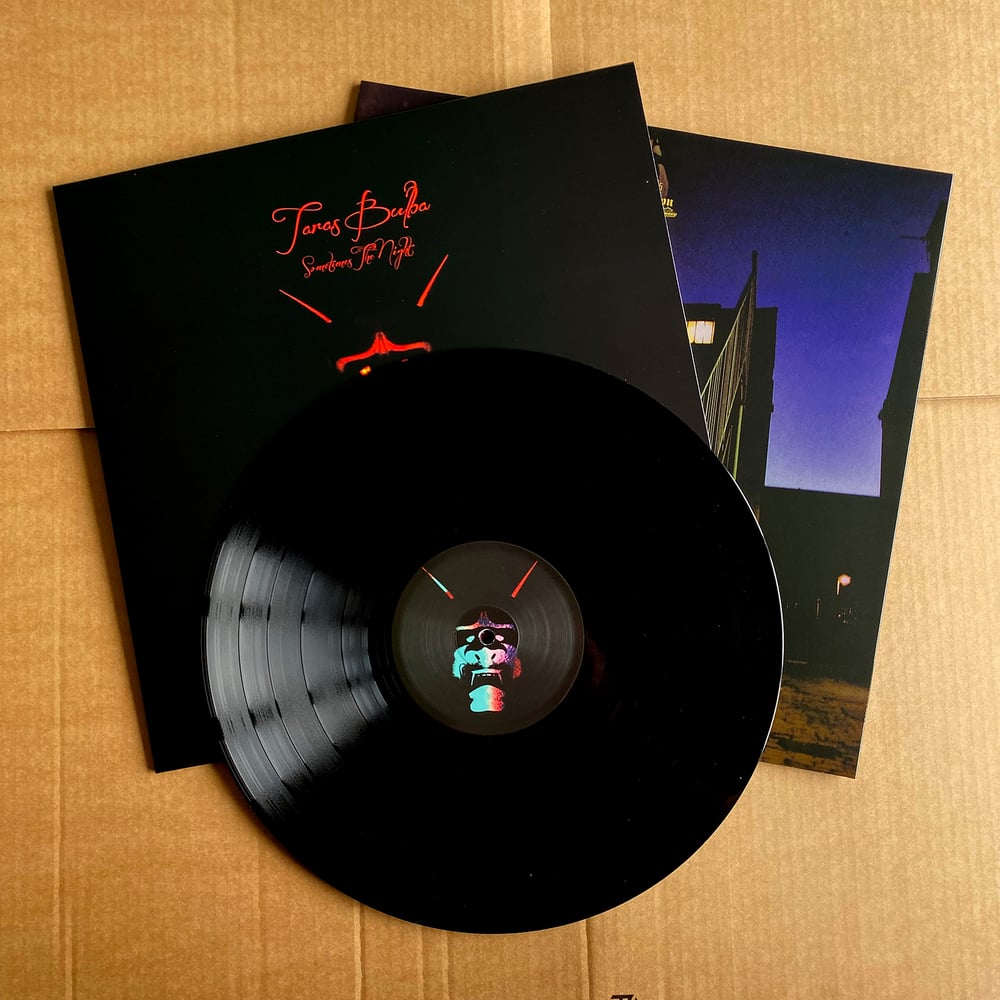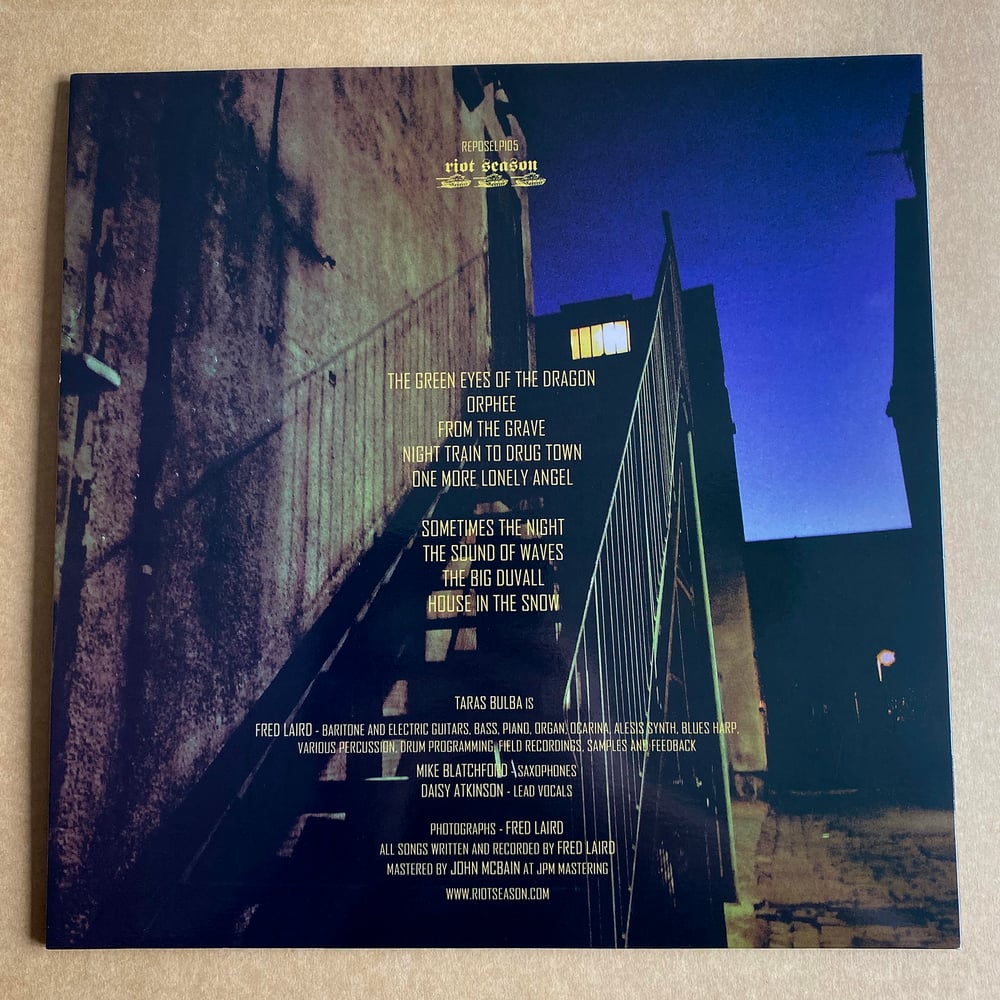 IF YOU ARE BASED IN THE EU, PLEASE READ THE BIG NOTICE ON THE FRONT PAGE REGARDS THE POTENTIAL FOR YOU PAYING TAX/VAT UPON RECEIVING GOODS. I CANNOT DO ANYTHING ABOUT THIS OBVIOUSLY. THAT'S THE LAW.
How to place an order :
1. Click on the 'select option' tab, choose what you want from the list
2. Click 'add to cart', it's now in your shopping basket
3. If you want multiple items, just go to the relevant release pages and add anything else you want to your cart before going to checkout
4. Done adding stuff?, then go to cart, that little trolley thing top right
5. Check out, it's a simple as that
Now i'll get busy packing and posting it.
Thanks! Andy/RS
CUSTOMERS OUTSIDE THE UK PLEASE NOTE : All non UK shipping prices are for standard airmail only. This does not include any tracking or insurance. If you want to upgrade to registered shipping please click on the OPTIONAL REGISTERED MAIL ADD ON (OUTSIDE UK ONLY) to your cart before you checkout and pay for your order. All you need to do is add it to your shopping cart as you would any other item, and that £5.00 will cover the cost of upgrading your order to registered mail.
artist: TARAS BULBA
title: 'Sometimes The Night'
format: Black Vinyl LP
catalogue # REPOSELP105
barcode# 5051142009401
LP Tracklisting
A1. The Green Eyes Of The Dragon (5:07)
A2. Orphee (4:30)
A3. From The Grave (5:11)
A4. Night Train To Drug Town (6:09)
A5. One More Lonely Angel (4:20)
B1. Sometimes The Night (7:29)
B2. The Sound Of Waves (3:49)
B3. The Big Duvall (7:39)
B4. House In The Snow (7:28)

The third release from Fred Laird was recorded during the period June 2020 and January 2021 on 24trk home studio recording. It is also the first album recorded purely as a solo artist with the occasional guest and draws more from a roots style music (Trad it isn't) than previous more psychedelic releases.

'Inspiration for the album came from listening to the self-recorded primal music of Hasil Adkins and the first solo Link Wray album for Polydor. The idea of these guys just doing what they wanted back of beyond seemed more akin to me sat in a box room during lockdown feeding off a diet of Billy Chong Kung Fu horror flicks, David Lynch, Noir crime movies, Jean Cocteau and the works of Yukio Mishima.

Musically the sound draws form early Bad Seeds or Crime and the City Solution, Gallon Drunk, Bohren and Der Club of Gore, The Cramps, Hasil Adkins and various other trash inspired twilight creatures. I also wanted to try and create that spooky organ sound that dominates the midnight movie classic 'Carnival Of Souls', so there's quite a lot of organ and piano going on. I also got my hands on a baritone guitar to give the songs more of a deep growly twang!!!

Vocals are provided by Daisy Atkinson for the Jean Cocteau dedication 'Orphee' which is the nearest thing to a pop song on the album and the echoey almost
Sister Lover's sound of the title track. I got sick of my own shit voice and I just thought a female voice would give it a more fragile ethereal vibe.

Mike Blatchford provides formidable saxophone to the album's last three tracks which were recorded on his mobile phone 300 miles away and synched into the music. The Big blasted swing blues of 'The Big Duvall' is a dedication to Andy Duvall of Carlton Melton – a big guy who needed a big song. Who knows how big the song could have been in a proper studio. I could have dedicated it to John Wayne but Wayne couldn't chop down trees with his bare hands like Andy can….'
All songs written and recorded by Fred Laird in 2020 / 2021
Mastered by John McBain at JPM Mastering
Taras Bulba is
Fred Laird - Baritone and electric guitars, Bass, Piano, Organ, Ocarina, Alesis Synth, Blues harp, various percussion, drum programming, field recordings, samples and feedback.
Mike Blatchford - Saxophones
Daisy Atkinson - Lead vocals