ORCHESTRA OF CONSTANT DISTRESS 'Concerns' Vinyl LP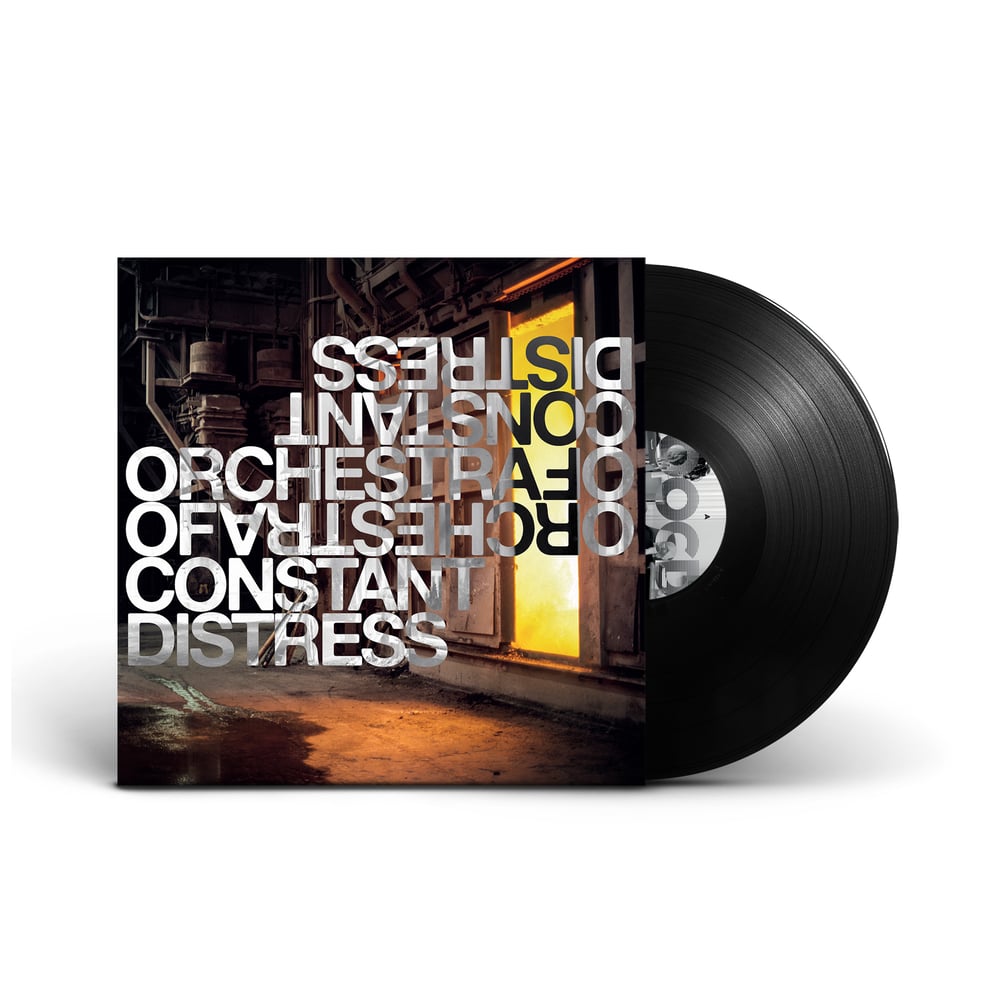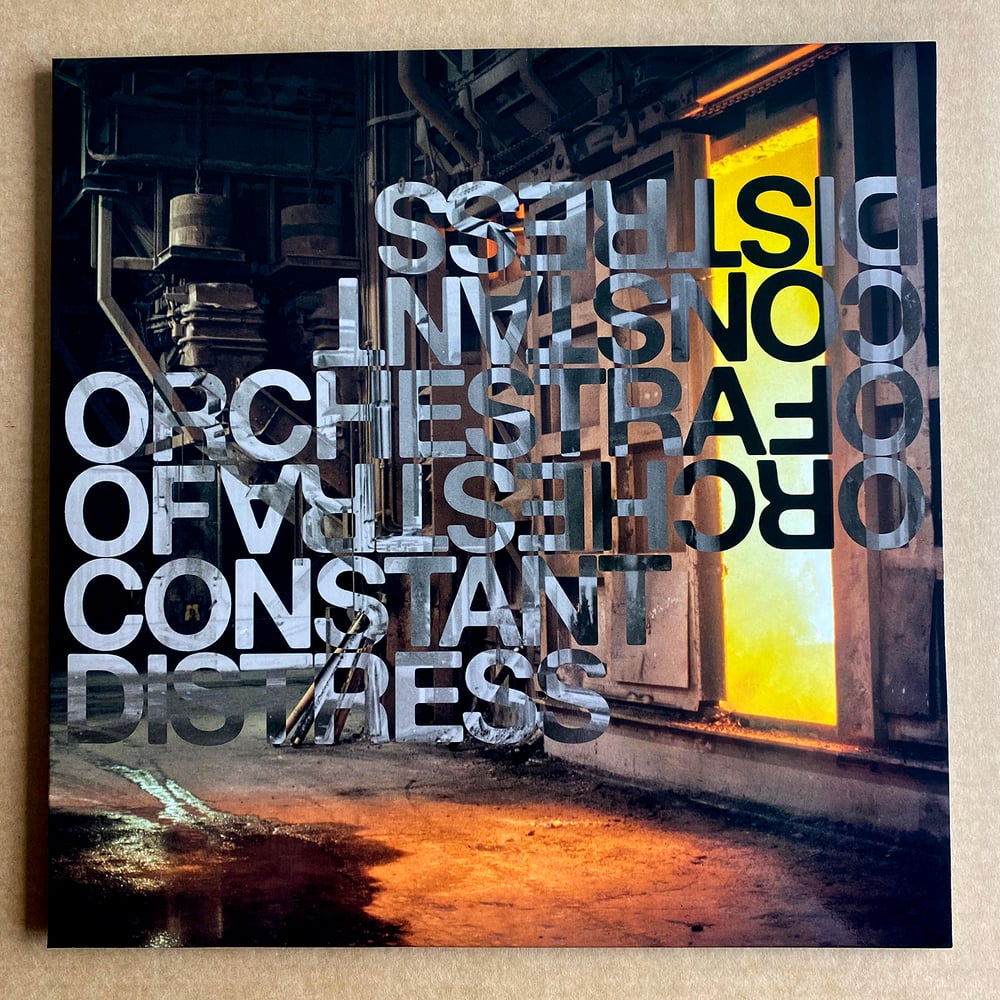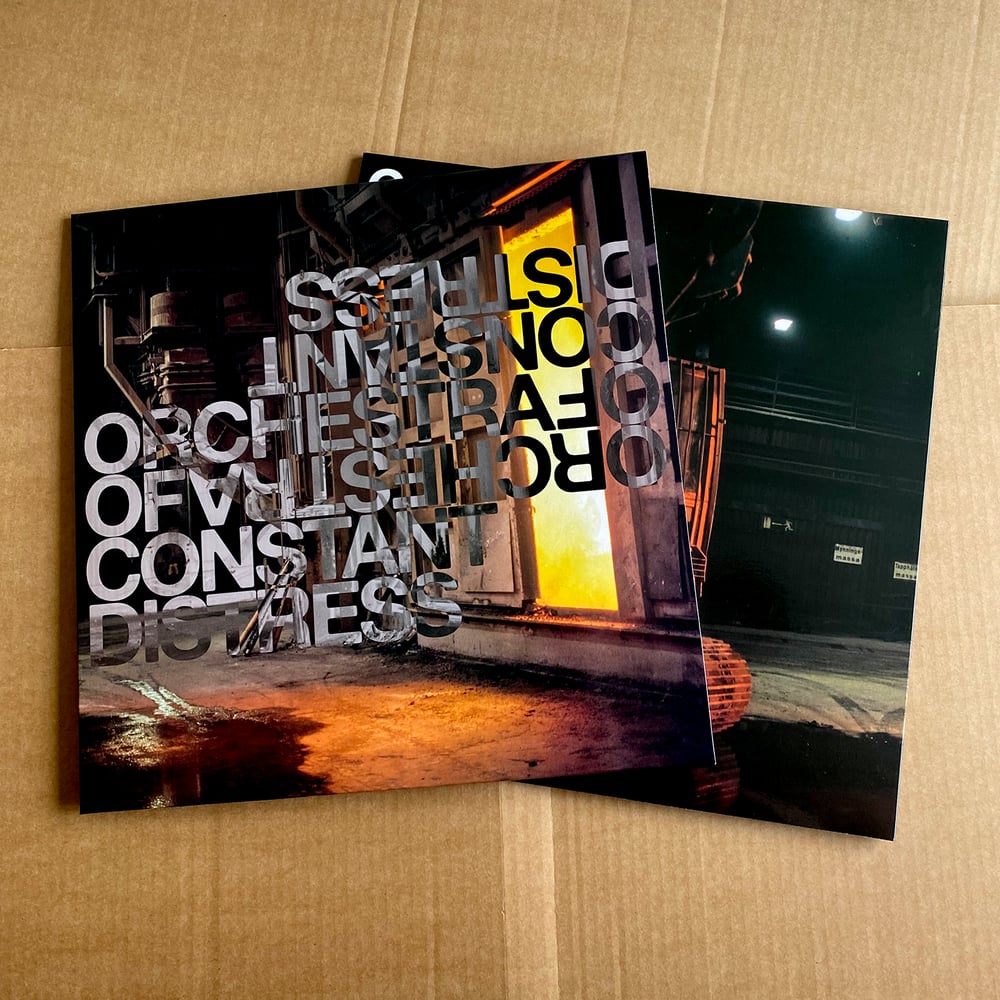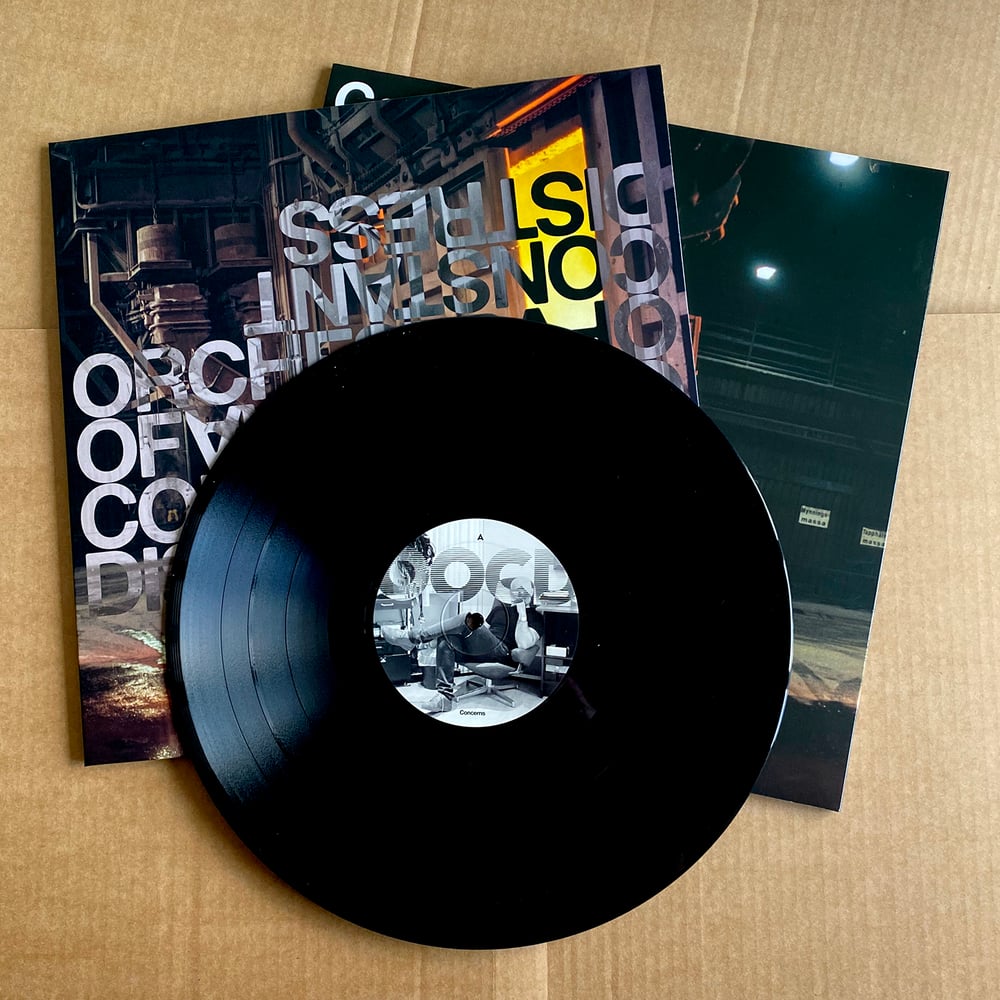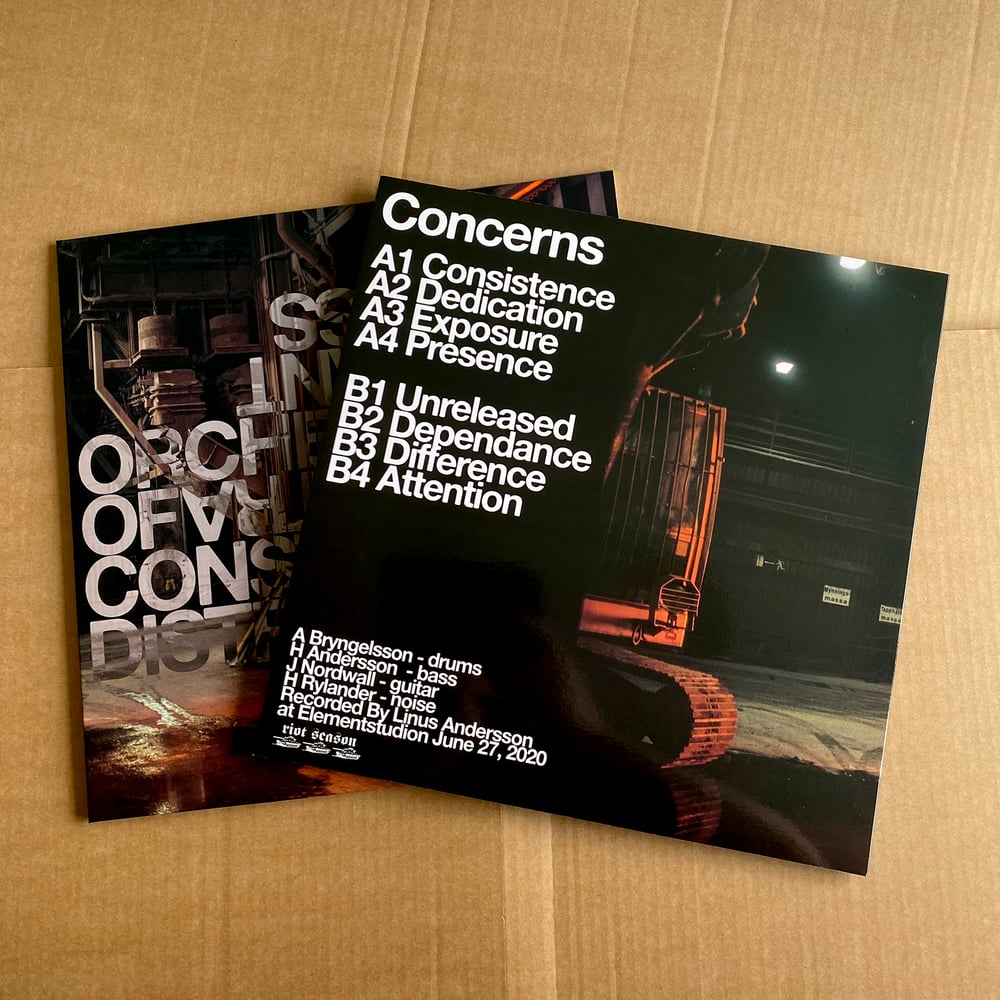 IF YOU ARE BASED IN THE EU, PLEASE READ THE BIG NOTICE ON THE FRONT PAGE REGARDS THE POTENTIAL FOR YOU PAYING TAX/VAT UPON RECEIVING GOODS. I CANNOT DO ANYTHING ABOUT THIS OBVIOUSLY. THAT'S THE LAW.
How to place an order :
1. Click on the 'select option' tab, choose what you want from the list
2. Click 'add to cart', it's now in your shopping basket
3. If you want multiple items, just go to the relevant release pages and add anything else you want to your cart before going to checkout
4. Done adding stuff?, then go to cart, that little trolley thing top right
5. Check out, it's a simple as that
Now i'll get busy packing and posting it.
Thanks! Andy/RS
CUSTOMERS OUTSIDE THE UK PLEASE NOTE : All non UK shipping prices are for standard airmail only. This does not include any tracking or insurance. If you want to upgrade to registered shipping please click on the OPTIONAL REGISTERED MAIL ADD ON (OUTSIDE UK ONLY) to your cart before you checkout and pay for your order. All you need to do is add it to your shopping cart as you would any other item, and that £5.00 will cover the cost of upgrading your order to registered mail.
artist: ORCHESTRA OF CONSTANT DISTRESS
title: Concerns
catalogue # REPOSELP099
format: Black Vinyl LP
barcode# 5051142009395

LP Tracklisting

A1. Consistence (5:42)
A2. Dedication (3:44)
A3. Exposure (5:04)
A4. Presence (5:46)

B1. Unreleased (5:24)
B2. Dependance (5:56)
B3. Difference (6:18)
B4. Attention (4:48)
LIMITED 300 ONLY BLACK VINYL LP WITH DOWNLOAD CODE. HOUSED IN A GLOSS FINISHED OUTER SLEEVE WITH BLACK INNER BAG

The fourth full length album of Orchestra of Constants Distress Concerns marks the end of quadruple suite of intense, dissonant, reluctant improvisation.
Looking back on five years of musical summits, which also has resulted in a couple of cassette releases and a live LP from Roadburn festival, one might wonder if these musicians has come to some form of insight.
Riffs seems to have deepened into complete compulsiveness as the rhythm from drummer Anders Bryngelsson (Brainbombs, No Balls) deliver both frustration and caution at the same time. Between the dissonant sounds of Henrik Rylander (Union Carbide Produtions, Skull Defekts) and the choleric play style by guitarist Joachim Nordwall (Idealist, Skull Defekts) a way of emotional vacuity is spreading. With the phlegmatic and elemental bass of Henrik Andersson (visual artist) the music of OOCD is a montage of sound-scapes rather than the uniform of compositions.
Rather than seeking a musical presence through improvisation they seems to perform absence and void.
ORCHESTRA OF CONSTANT DISTRESS Are
Joachim Nordwall (The Skull Defekts, iDEAL Recordings)
Anders Bryngelsson (Brainbombs, No Balls)
Henrik Rylander (The Skull Defekts, Union Carbide Productions)
Henrik Andersson