MUMMISE GUNS 'Mummise Guns' Vinyl LP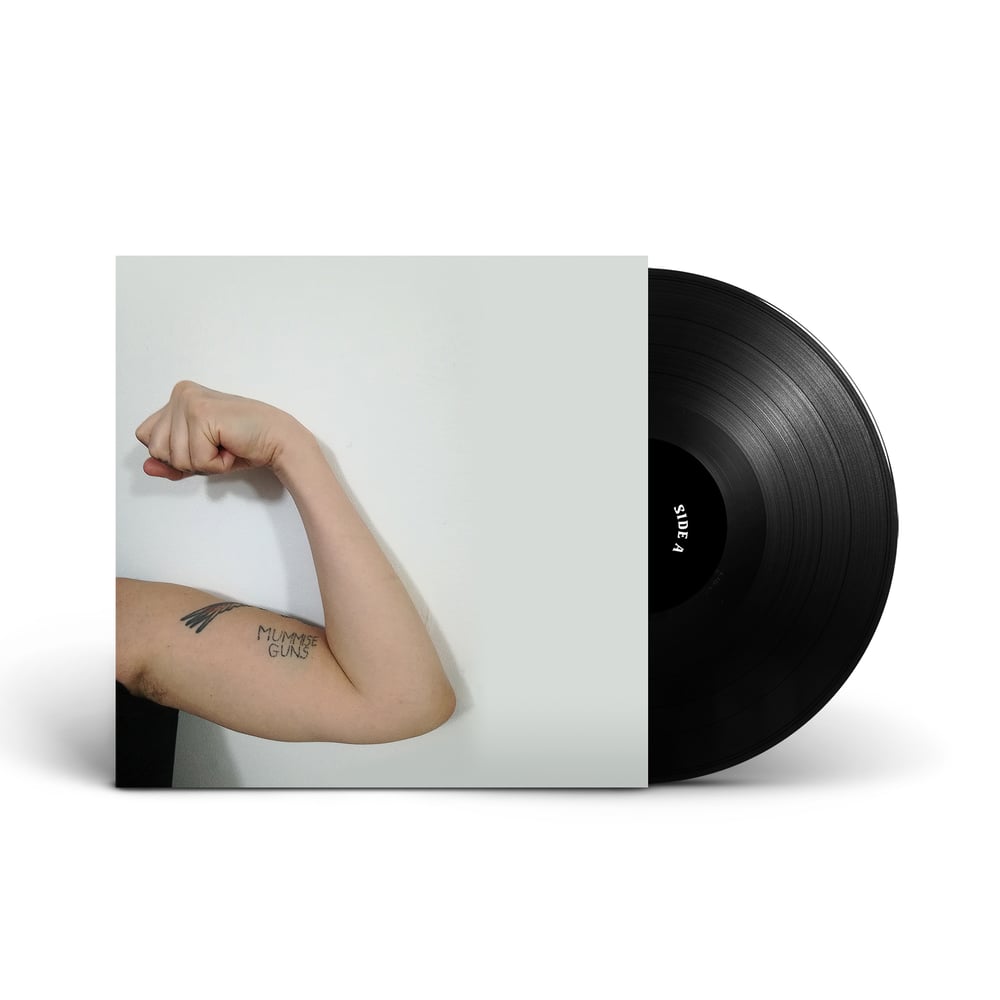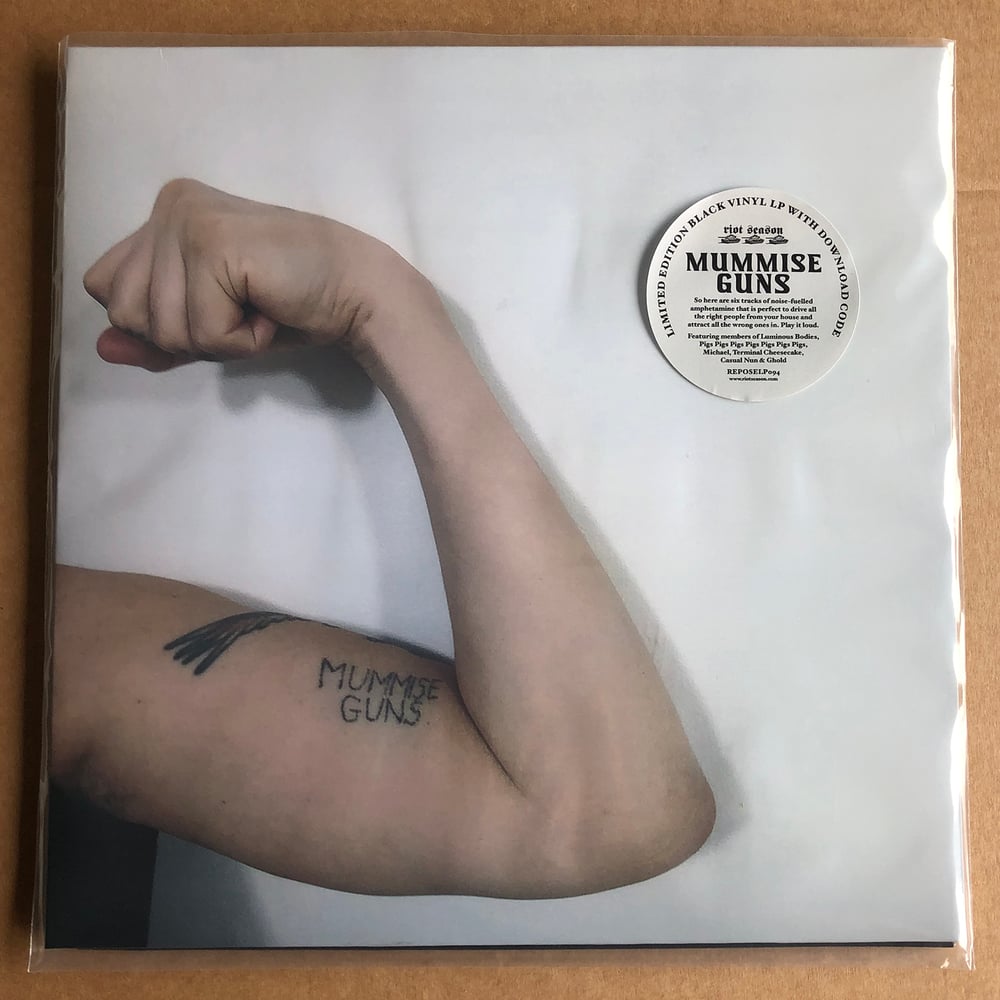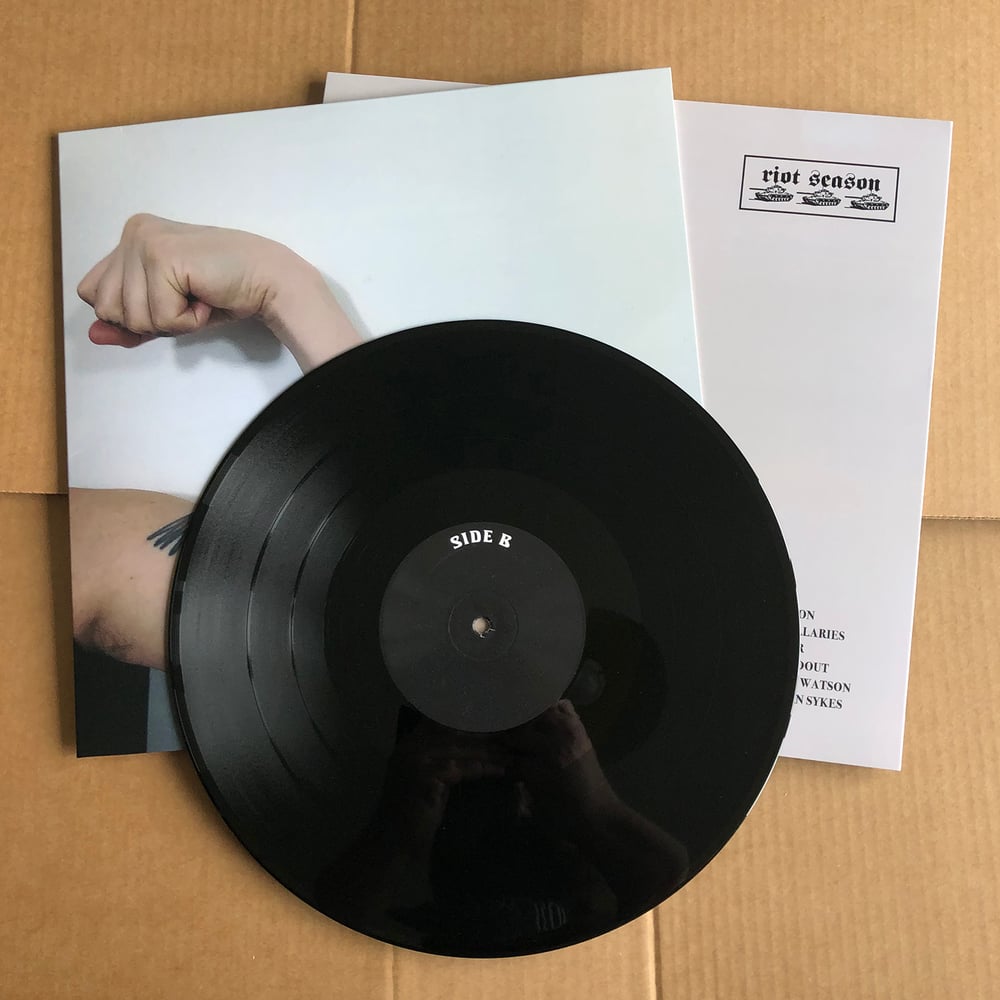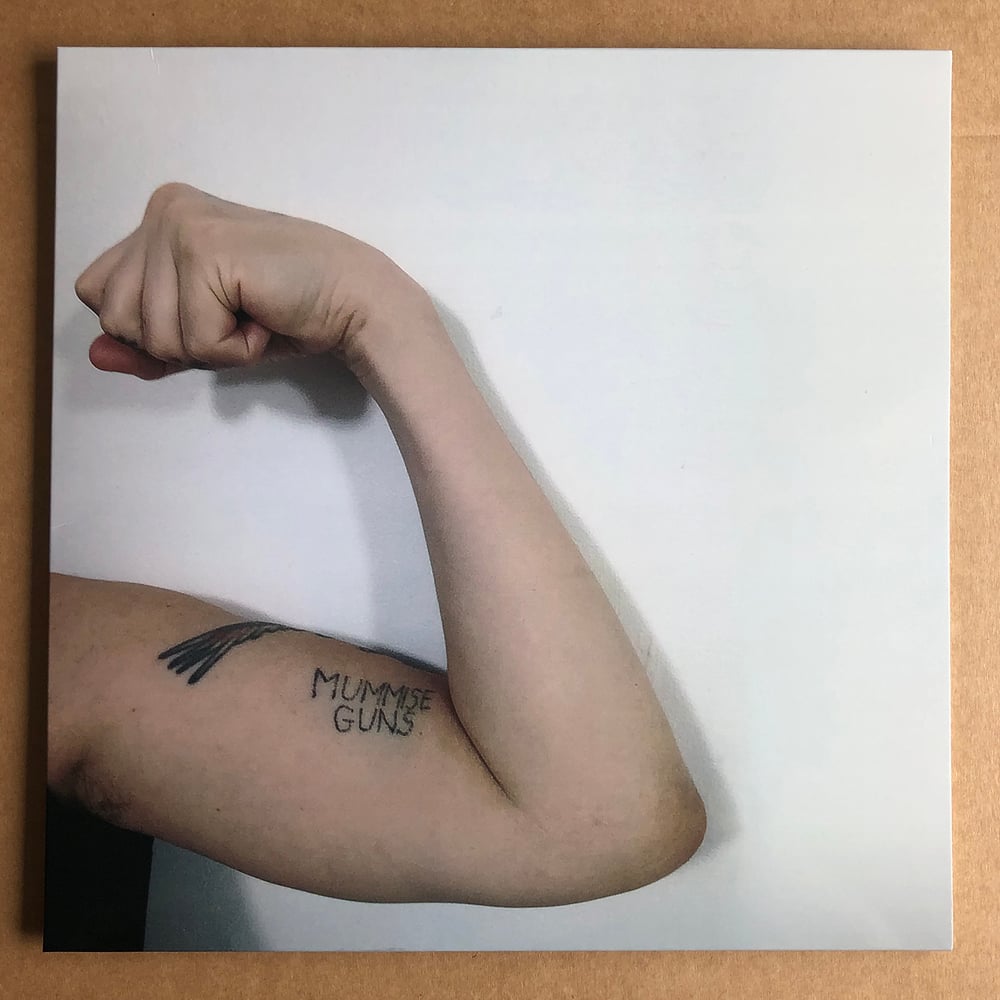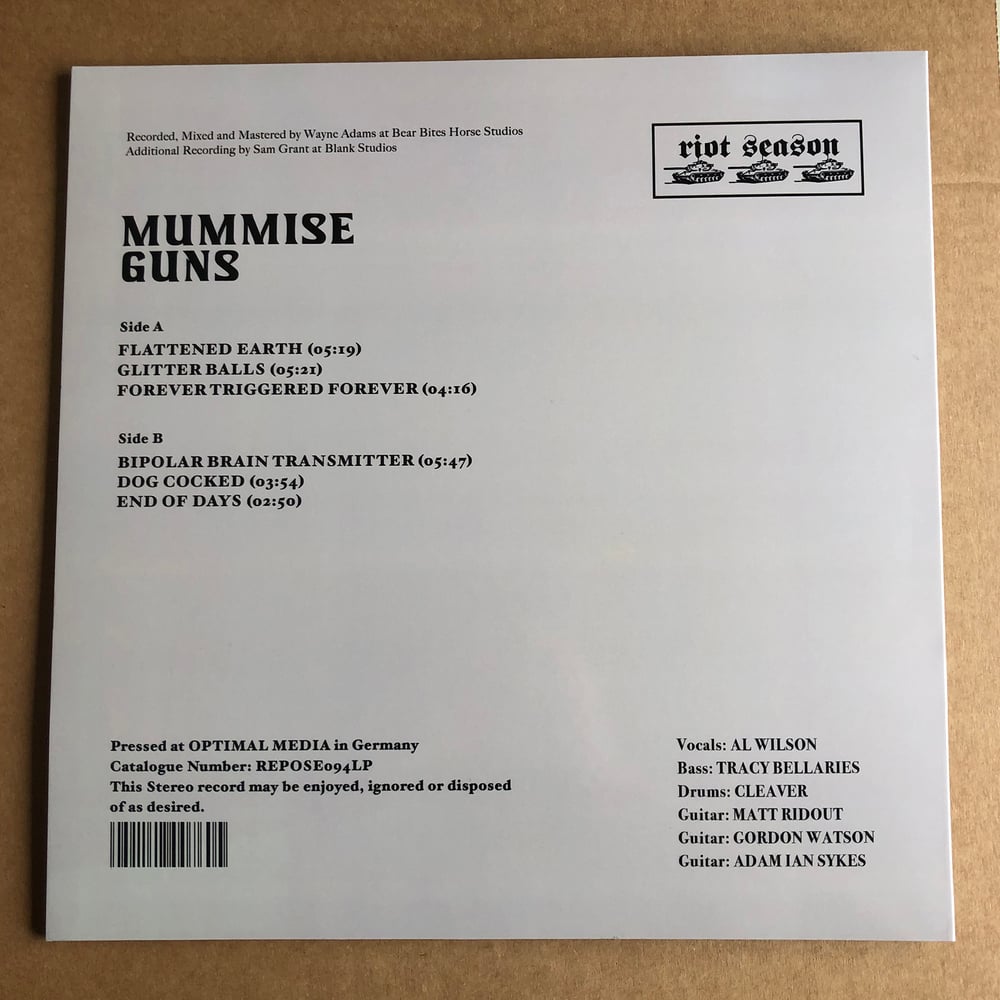 artist: MUMMISE GUNS
title: Mummise Guns
catalogue # REPOSELP094
format: Black Vinyl LP / 300 Copies
UPC# 5051142007605

LP Tracklisting

A1 Flattened Earth
A2 Glitter Balls
A3 Forever Triggered Forever

B1 Bipolar Brain Transmitter
B2 Dog Cocked
B3 End Of Days

Mummise Guns are :

Tracy Bellaries - Bass (Part Chimp, Luminous Bodies, Ikara Colt)
Cleaver - Drums (Michael, Black Shape)
Matt Ridout - Guitar (Dethscalator, Casual Nun)
Adam Ian Sykes - Guitar (Pigs Pigs Pigs Pigs Pigs Pigs Pigs)
Gordon Watson - Guitar (Terminal Cheesecake, Luminous Bodies, Melting Hand)
Alex Wilson - Vocals (Ghold, Shuck)

"I don't remember now"

It's hard to say how Mummise Guns actually came to be a thing. What is certain is that Tracy Bellaries and Matt Ridout had shared a flat for a while and were often speaking about forming a group to have an outlet for some music that Tracy had written, but above and beyond that initial idea the rest is slightly hazy, or perhaps murky is the better word.

Also very much a fact rather than a fiction is that the name was cooked up at Supernormal Festival in 2016 when Pigs Pigs Pigs Pigs Pigs Pigs Pigs bassist Johnny Hedley uttered the phrase 'Look at these guns, Mummise Guns' when everyone was hanging around a tree swing (this sounds like we're making it up now, but honest it happened, we think). Tracy and Matt immediately adopted it despite protestations that it was a completely daft thing to do. Thus, the band Mummise Guns was born.

Where, why and how the rest of the group got involved is not 100% clear, but the initial lineup of Tracy, Matt, Adam, Cleaver and Al prepped three of Tracy's songs and three of Matt's into something solid enough to record by early 2017 and the band dropped into Wayne Adam's (Petbrick, Big Lad) Bear Bites Horse Studios in East London to track their debut self-titled LP Mummise Guns (Riot Season REPOSE094LP), with Al and Adam adding further recordings at Pigs Pigs Pigs Pigs Pigs Pigs Pigs guitarist Sam Grant's Blank Studios in Newcastle.

After that, it's safe to say things got busy. Pigs Pigs Pigs Pigs Pigs Pigs Pigs took over the airwaves with a series of incredible LP's on Rocket Recordings, Luminous Bodies wrote and recorded an absolute belter of a second album for Box Records, Casual Nun dropped a couple of full-length smashers and a split with Bruxa Maria on Box Records and Hominid Sounds, Ghold released a killer LP on Crypt of the Wizard, and Black Shape and Michael both dropped some classics on Hominid Sounds and Cracked Ankles respectively.

Yet, throughout all of this intense activity, the Mummise Guns LP lurked in the shadows like a malevolent beast just waiting for the right moment. That moment was early 2019 when everyone regrouped at Bear Bites Horse, including new addition Gordon Watson, for some final overdubs and mixing. And here it is, 2020, and the proof of all this hard graft is finally available to you.

So here are six tracks of noise-fuelled amphetamine that is perfect to drive all the right people from your house and attract all the wrong ones in.
Play it loud.