KALIYUGA EXPRESS 'Warriors & Masters' Mandarin Orange Vinyl LP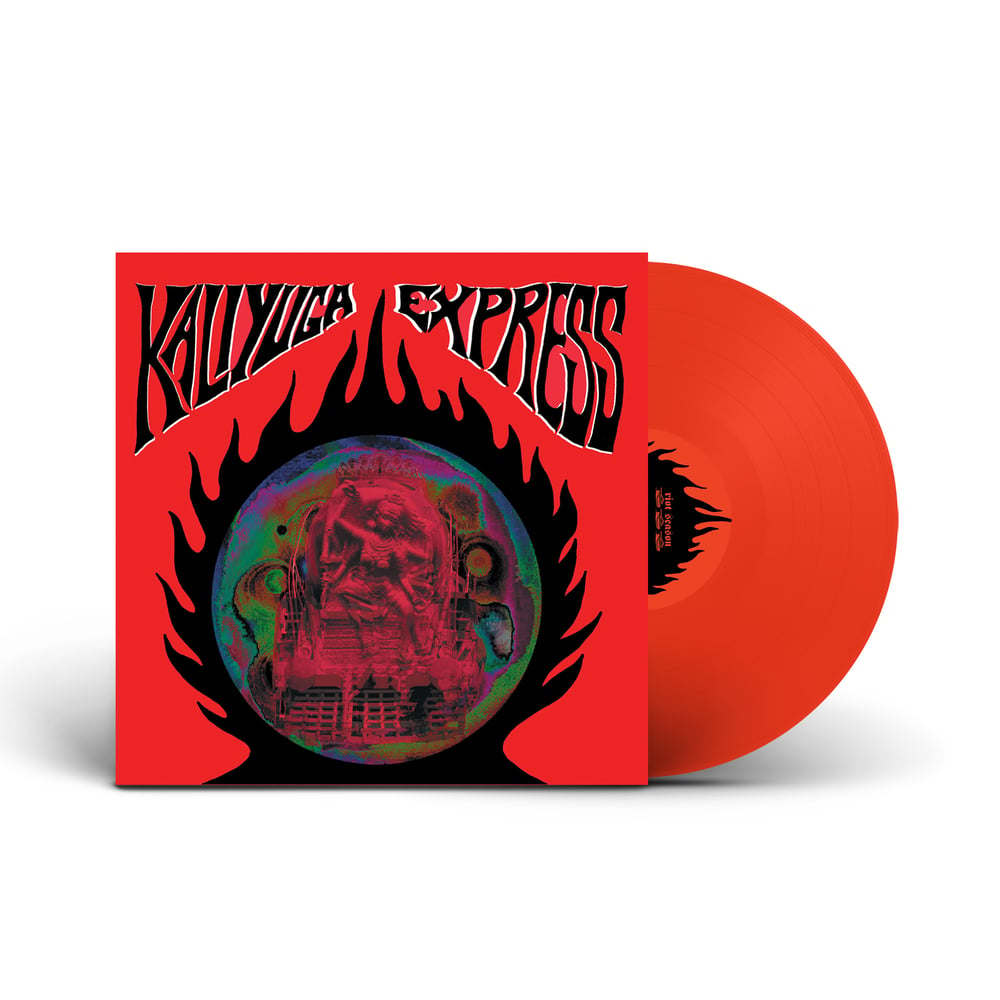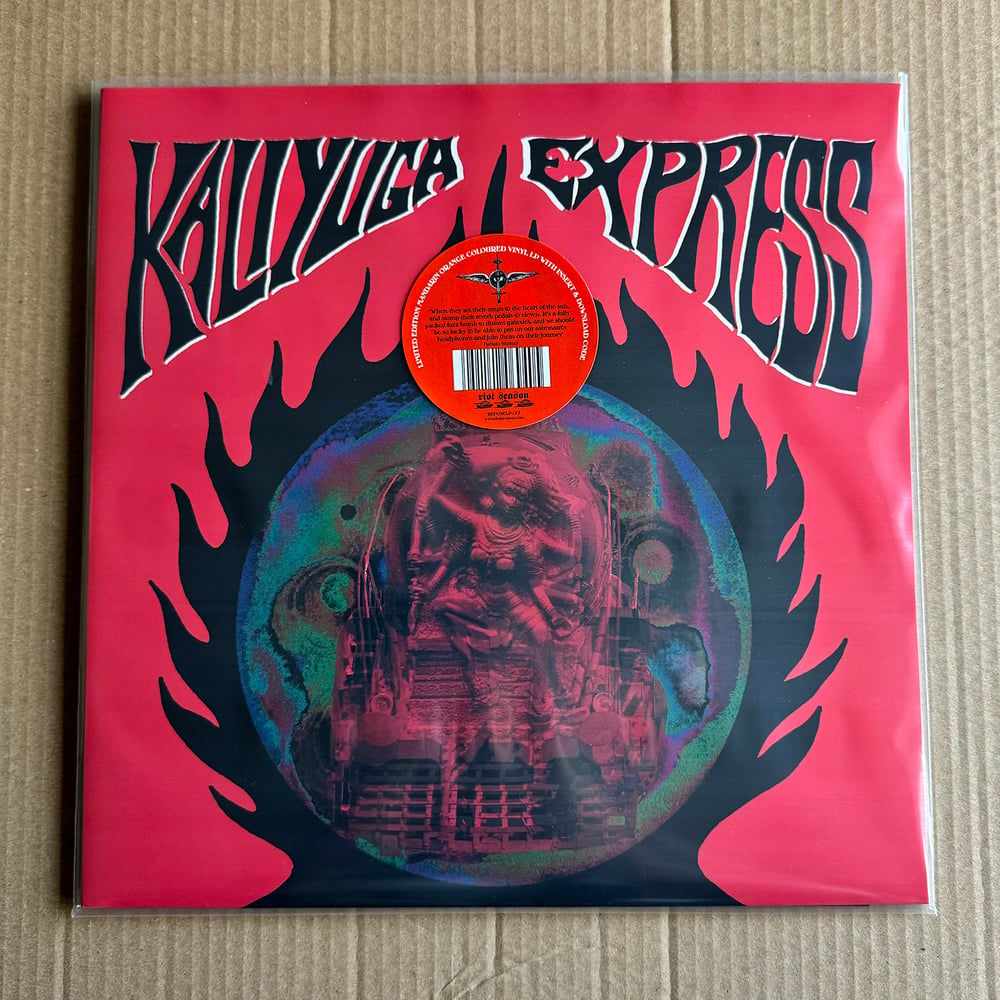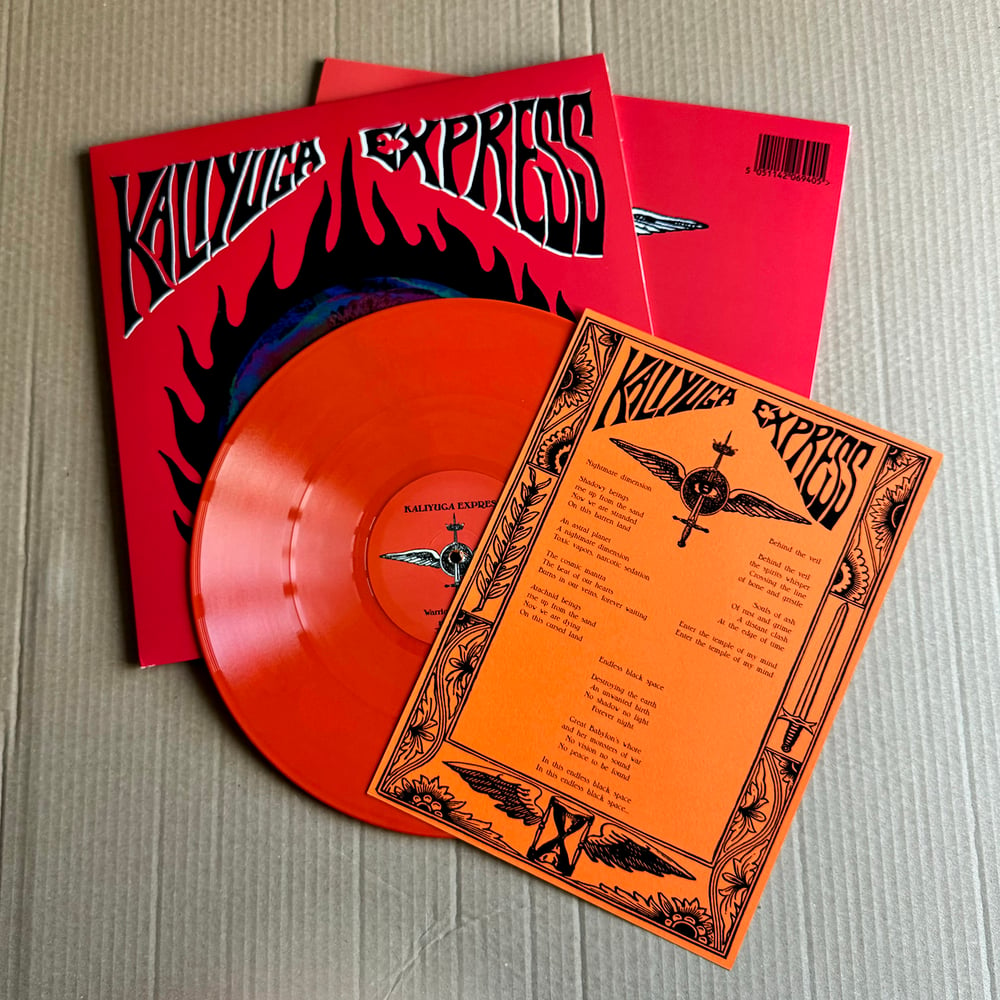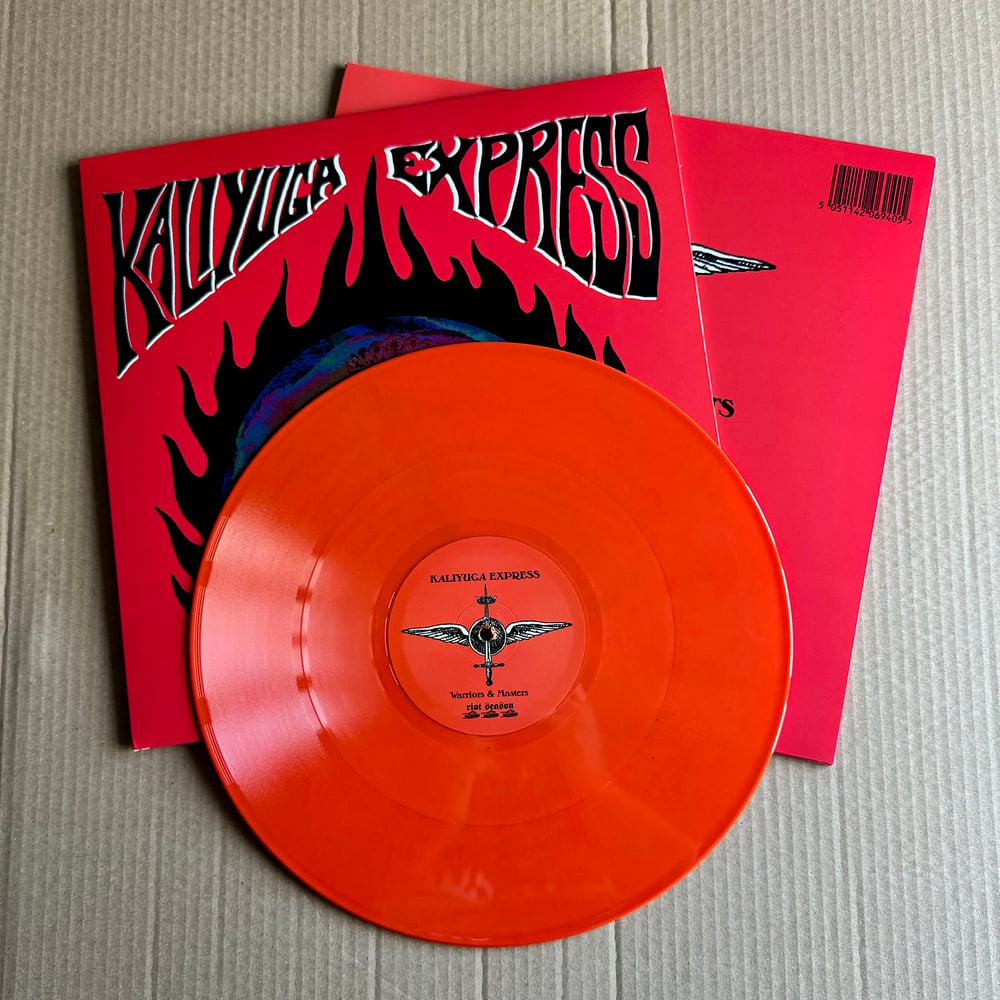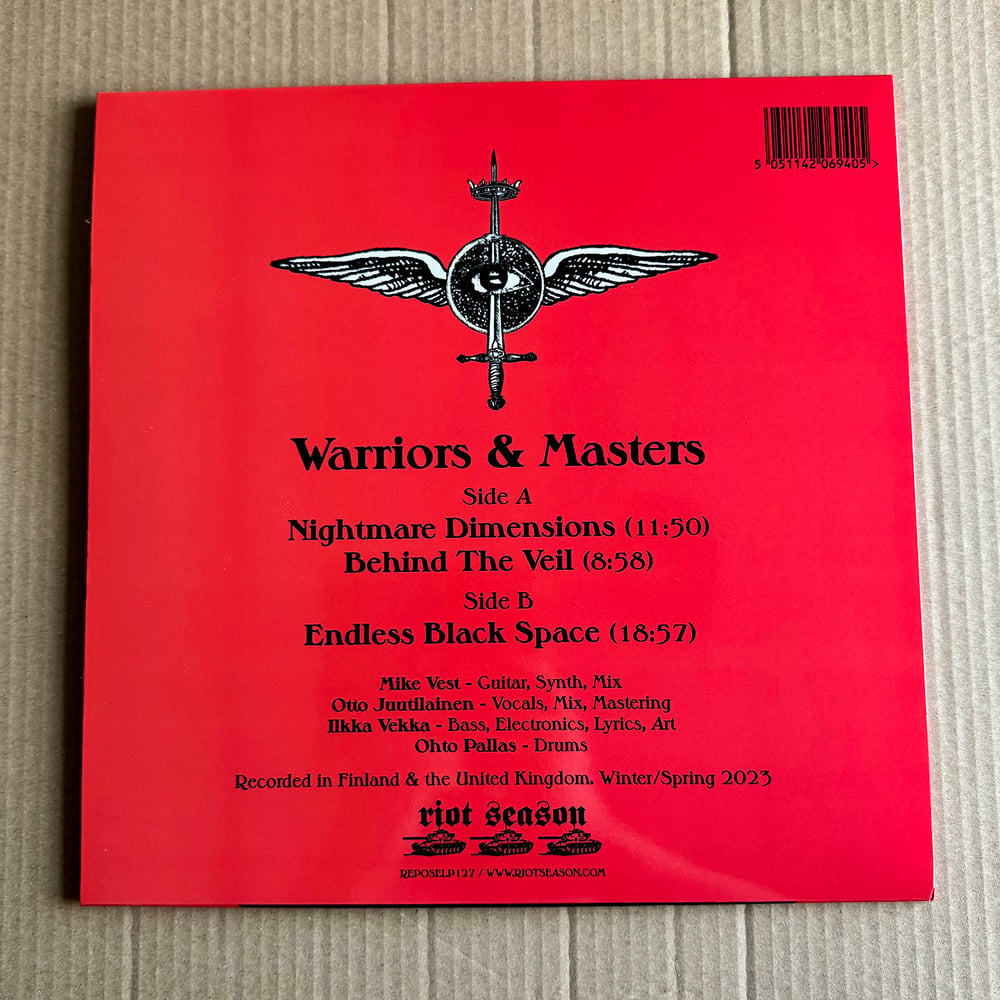 IF YOU ARE BASED IN THE EU, PLEASE READ THE BIG NOTICE ON THE FRONT PAGE REGARDS THE POTENTIAL FOR YOU PAYING TAX/VAT UPON RECEIVING GOODS. I CANNOT DO ANYTHING ABOUT THIS OBVIOUSLY. THAT'S THE LAW.
How to place an order :
1. Click on the 'select option' tab, choose what you want from the list
2. Click 'add to cart', it's now in your shopping basket
3. If you want multiple items, just go to the relevant release pages and add anything else you want to your cart before going to checkout
4. Done adding stuff?, then go to cart, that little trolley thing top right
5. Check out, it's a simple as that
Now i'll get busy packing and posting it.
Thanks! Andy/RS
CUSTOMERS OUTSIDE THE UK PLEASE NOTE : All non UK shipping prices are for standard airmail only. This does not include any tracking or insurance. If you want to upgrade to registered shipping please click on the OPTIONAL REGISTERED MAIL ADD ON (OUTSIDE UK ONLY) to your cart before you checkout and pay for your order. All you need to do is add it to your shopping cart as you would any other item, and that £5.00 will cover the cost of upgrading your order to registered mail.
artist: KALIYUGA EXPRESS
title: 'Warriors & Masters'
catalogue # REPOSELP127
format: Vinyl LP (Mandarin Orange) & Insert
barcode: 5051142069405
shop release date: October 20th 2023
LP Tracklisting
A1. Nightmare Dimensions (11:50)
A2. Behind The Veil (8:58)
B. Endless Black Space (18:57)
Limited one off pressing of 250 copies only. All pressed on mandarin orange coloured vinyl with double sided A4 insert & download code
Housed in a full colour gloss finished outer sleeve with black polylined inner bag
KALIYUGA EXPRESS is
Mike Vest - Guitar, Synth, Mix
Otto Juutilainen - Vocals, Mix, Mastering
Ilkka Vekka - Bass, Electronics, Lyrics, Art
Ohto Pallas - Drums
Recorded in Finland & the United Kingdom. Winter/Spring 2023
Finnish space travellers Nolla join forces with psychedelic guitar maestro Mike Vest!
Inspired by classic space rock, driving hypnotic krautrock and bleak synth soundscapes, the Kaliyuga Express debut album is a story of ends and beginnings, light and darkness, dystopian worlds beyond and their warriors and masters.
Prepare to be blasted into endless black space!
'Ultra Delays & Octave Hawkwind Guitar Compositions. At the Edge Of Time & The Universe.'
For fans of: Hawkwind, Can, Sun Dial, Bevis Frond, Space Rock, Kosmische Muzik etc