HENRY BLACKER 'Summer Tombs' Blue Vinyl LP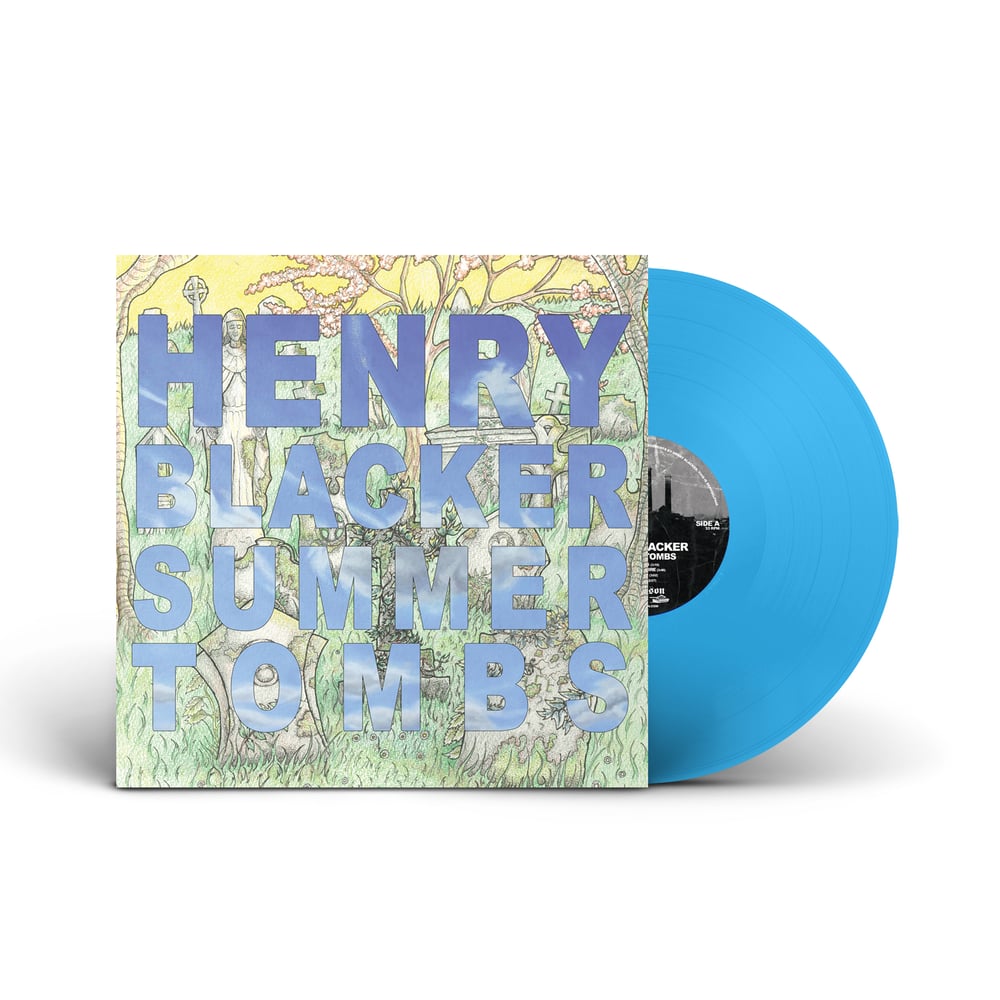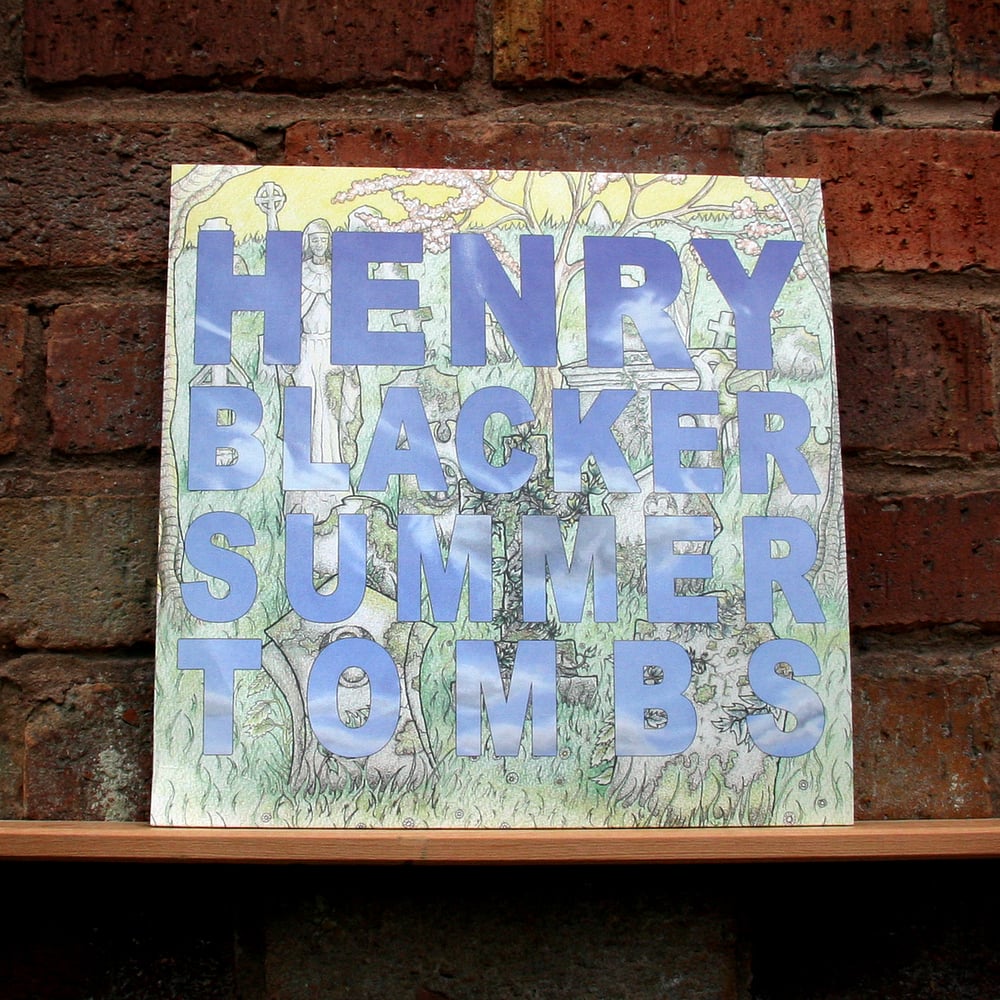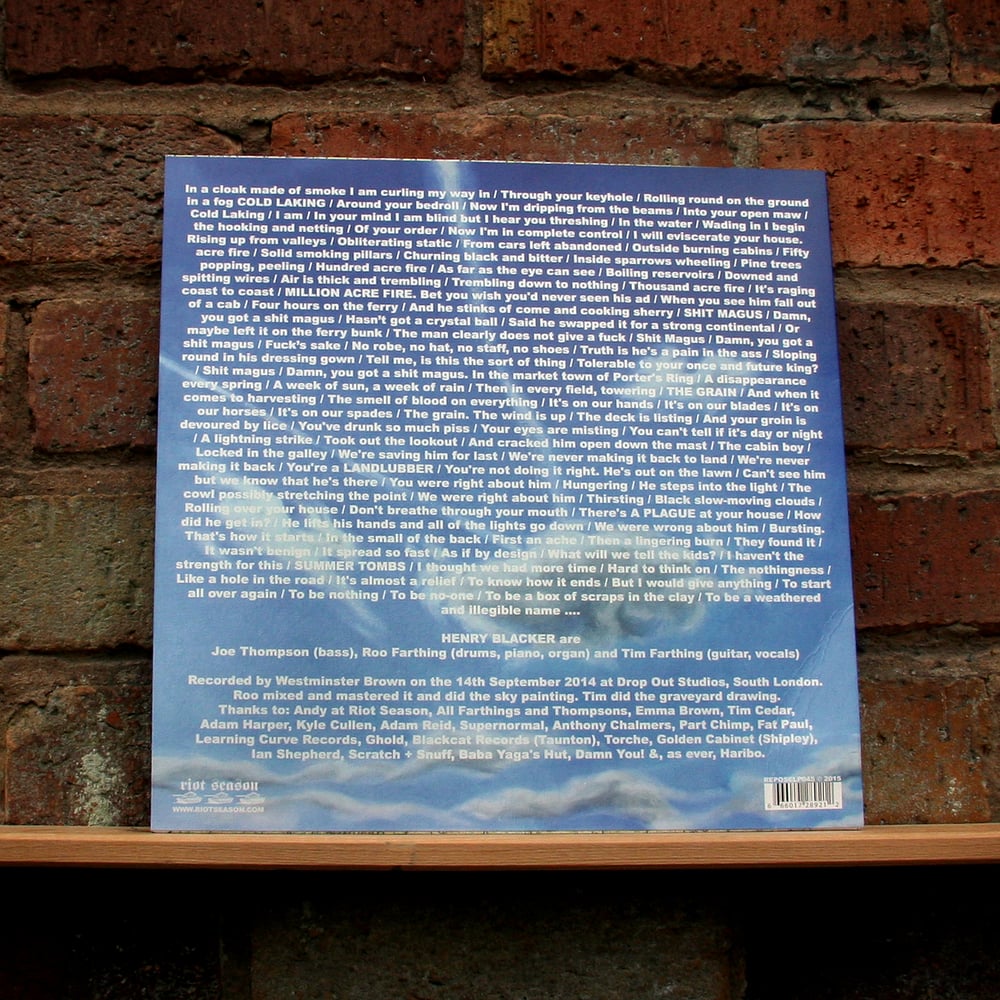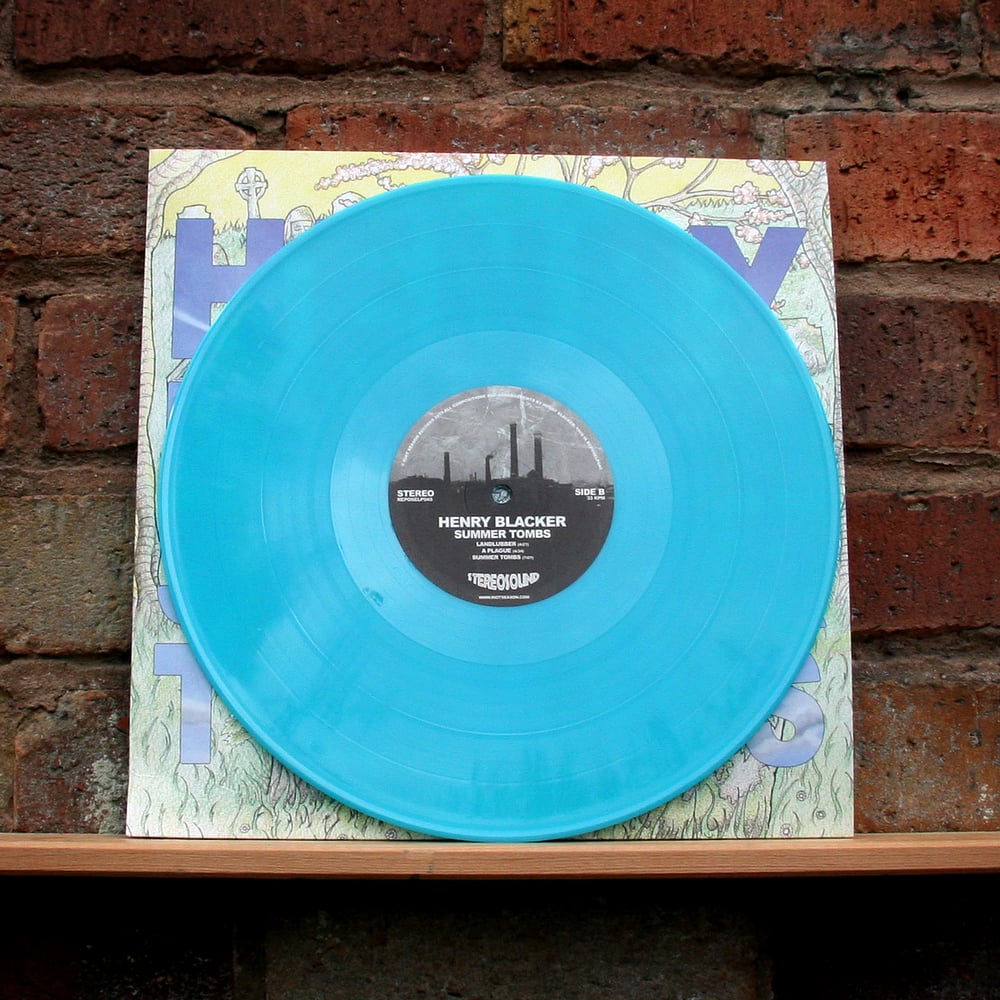 How to place an order :
1. Click on the 'select option' tab, choose what you want from the list
2. Click 'add to cart', it's now in your shopping basket
3. If you want multiple items, just go to the relevant release pages and add anything else you want to your cart before going to checkout
4. Done adding stuff?, then go to cart, that little trolley thing top right
5. Check out, it's a simple as that
Now i'll get busy packing and posting it.
Thanks! Andy/RS
CUSTOMERS OUTSIDE THE UK PLEASE NOTE : All non UK shipping prices are for standard airmail only. This does not include any tracking or insurance. If you want to upgrade to registered shipping please click on the OPTIONAL REGISTERED MAIL ADD ON (OUTSIDE UK ONLY) to your cart before you checkout and pay for your order. All you need to do is add it to your shopping cart as you would any other item, and that £5.00 will cover the cost of upgrading your order to registered mail.
artist: HENRY BLACKER
title: Summer Tombs
label: Riot Season
formats: Blue Vinyl LP (Record Store Day 2015 Edition)
catalogue # REPOSELP045
UPC# 6 66017 28921 2
HENRY BLACKER have been up and down the country and into Europe relentlessly for the past 18 months, three times playing twice in a day, slamming heads in doors, raging left and right. Touring their debut, 'Hungry Dogs Will Eat Dirty Puddings' (Riot Season, 2014), and road testing the new tunes that have made up LP #2 'Summer Tombs'. Recorded in one brutal day, one voice-box shredding day. Westminster Brown (Part Chimp) at the desk, South London, back in September 2014. Tunes are more complex, more speed, more frustrated, with the same vocal mangle and rhythmic splat. Seven tracks, 29 minutes, SET TO CRUISE CONTROL AND RIDE.
"Stumbling blindly about like first-album Queens Of The Stone Age drunk on Melvins fumes' Slobbering like some wide-eyed fuck crashing his frustrations out against a kebab shop window" ROCK SOUND

"Featuring members of Somerset space rockers Hey Colossus. This resembles Kyuss on what sounds like a surrealistically bad trip, we're not complaining" CLASSIC ROCK 8/10

"Catchy, meaty, grubby, and bolstered by a feral Beefheartian belligerence,what's not to like about this trio? Fuzzed-up cool-dude boogie-stomp opener 'Crab House' could be a limey cousin to Josh Homme's Desert Sessions, based in the West Country instead of Joshua Tree, deprived of Homme's rich resources, fancy-ass equipment, A-list compadres and PJ Harvey's shepherd's pie (and all the better for it). With groups like Henry Blacker packing such a powerful punch/power serve/pitching swing, it's game on, Uncle Sam. Game on!" THE QUIETUS

"Like Girls Against Boys having a Special Brew-fuelled argument with Fudge Tunnel down Ladbrokes Hungry Dogs...is as queasy, surreal and oddly compelling as its title" TERRORIZER

"Henry Blacker a brutal, gritty British three piece with a mile-wide streak of low down flash to attract every kind of dirt bag to their cause. "Hungry Dogs..." is their full bore clarion call, mining a rich seam of haggard riffing and gut wrench vocals. Its deceptive sludge lethargy cloaks a work of sour sonic gold that wallows in its own delicious juices" ROCK-A-ROLLA

"This is the album that the maniac in the monster truck is playing as he tries to mow you down in a 70's drive-in movie. It's the album Kowalski is playing to keep his drug and fatigue-addled mind alive as he heads for the Vanishing Point" TOBY MEARING RADIO SHOW

"With a post-hardcore vibe and Am-Rep attitude, this album hurtles down the road of thug rock, stopping only to deliver world weary messages of suspicion and bitterness. There are grooves aplenty here to give a melodic catchiness to the mostly brooding tracks" BLACK INSECT LAUGHTER

"Whether you're into Queens of the Stone Age, The Melvins, The Jesus Lizard of Future of the Left you are going to love getting down and dirty with these guys. They are a quirky, sludgy, growly little rock band who don't sound like anyone else for Christ sake, of course you are going to love it" ECHOES AND DUST

"Vibe-wise I am channelling the pension-age weary gruffness of Harvey Milk, though in a less mathy and more straight-up manner, but keeping the crunchy riffs and nice roll to proceedings" COLLECTIVE-ZINE

"Henry Blacker deals in hard-rocking Sludge/Stoner/Blues/Boogie Rock riffs from the past 30 years. Do you miss the brilliant and earlier days of Queens Of The Stone Age when they used to write great songs packed with awesome riffs you could rock out to?. Well folks you can rejoice as Henry Blacker are here to save the fucking day. Henry Blacker have delivered more riffs in 30 mins than some bands won't be able to produce in their entire career" THE SLUDGELORD

"This is kind of Breaking Bad territory here, like that bit where they stick a Mexican's head on a tortoise and rig it with a bomb. Nasty desert rock swagger" NINEHERTZ