FAMILIA DE LOBOS 'Familia de Lobos' White Vinyl LP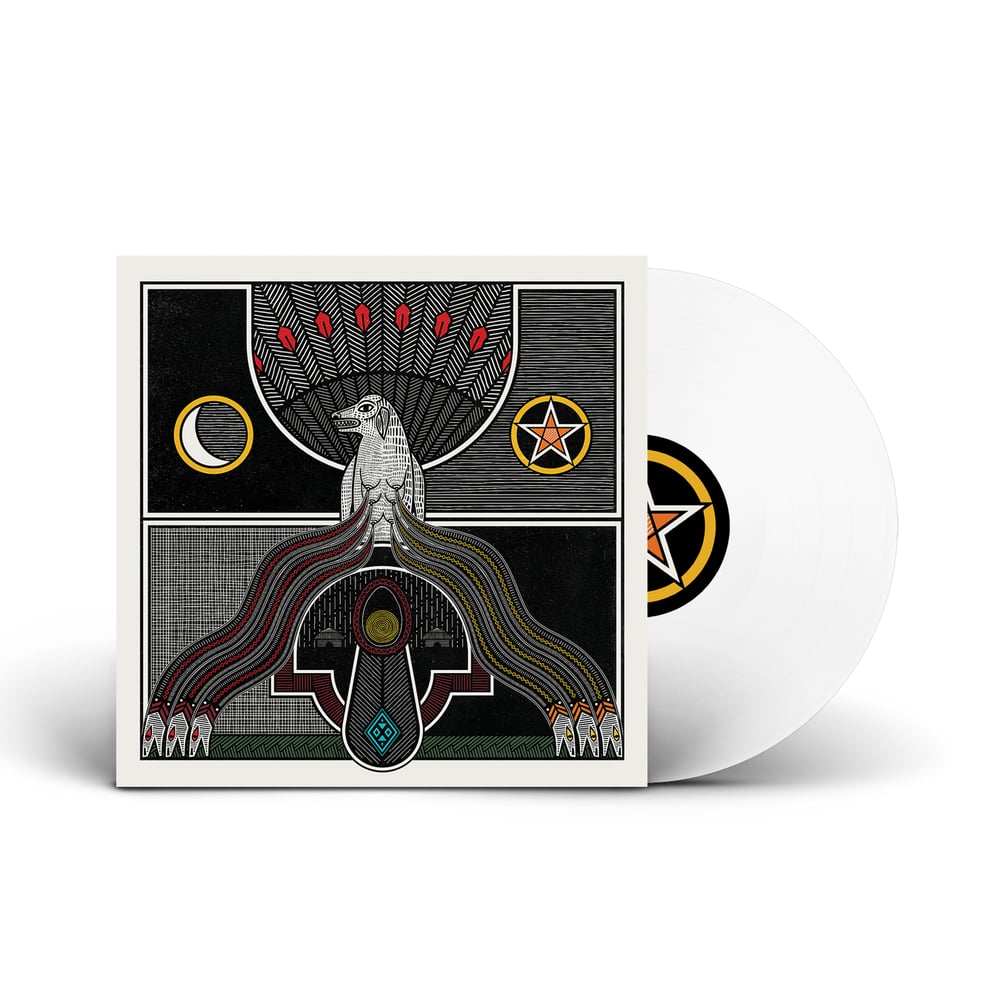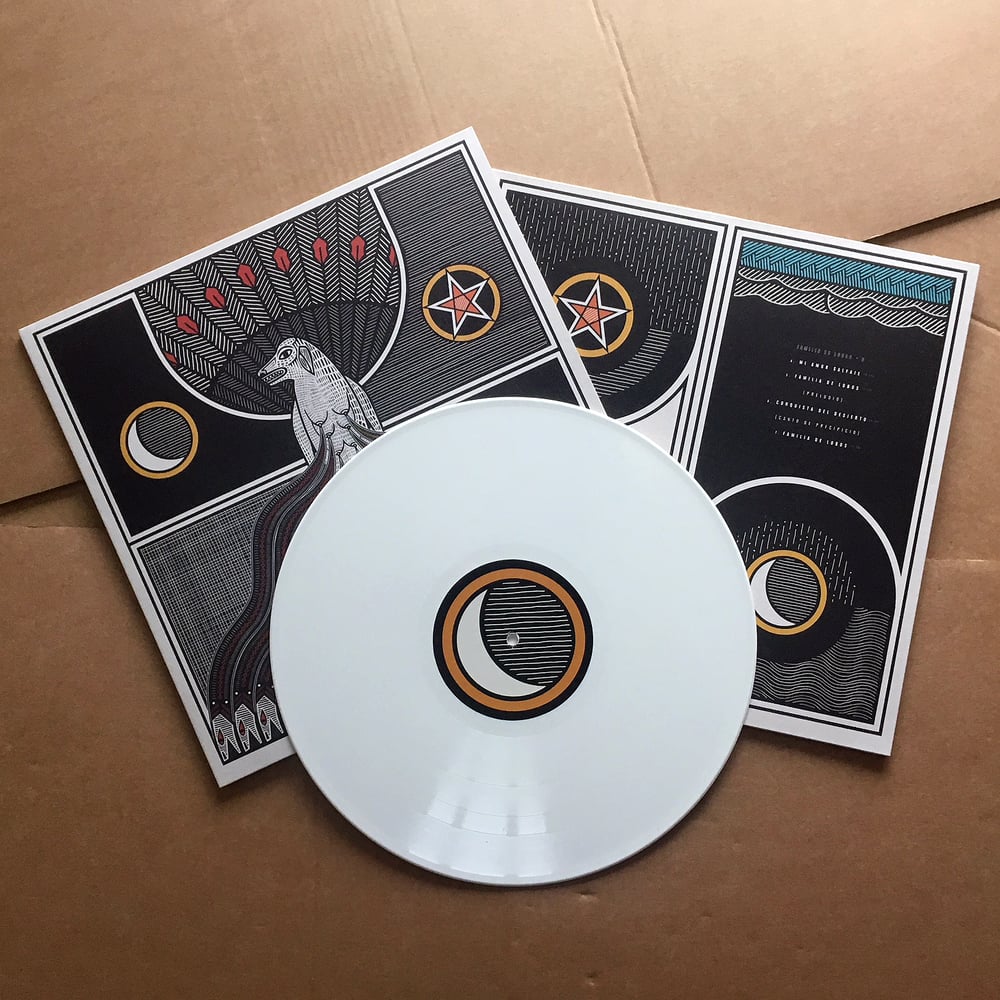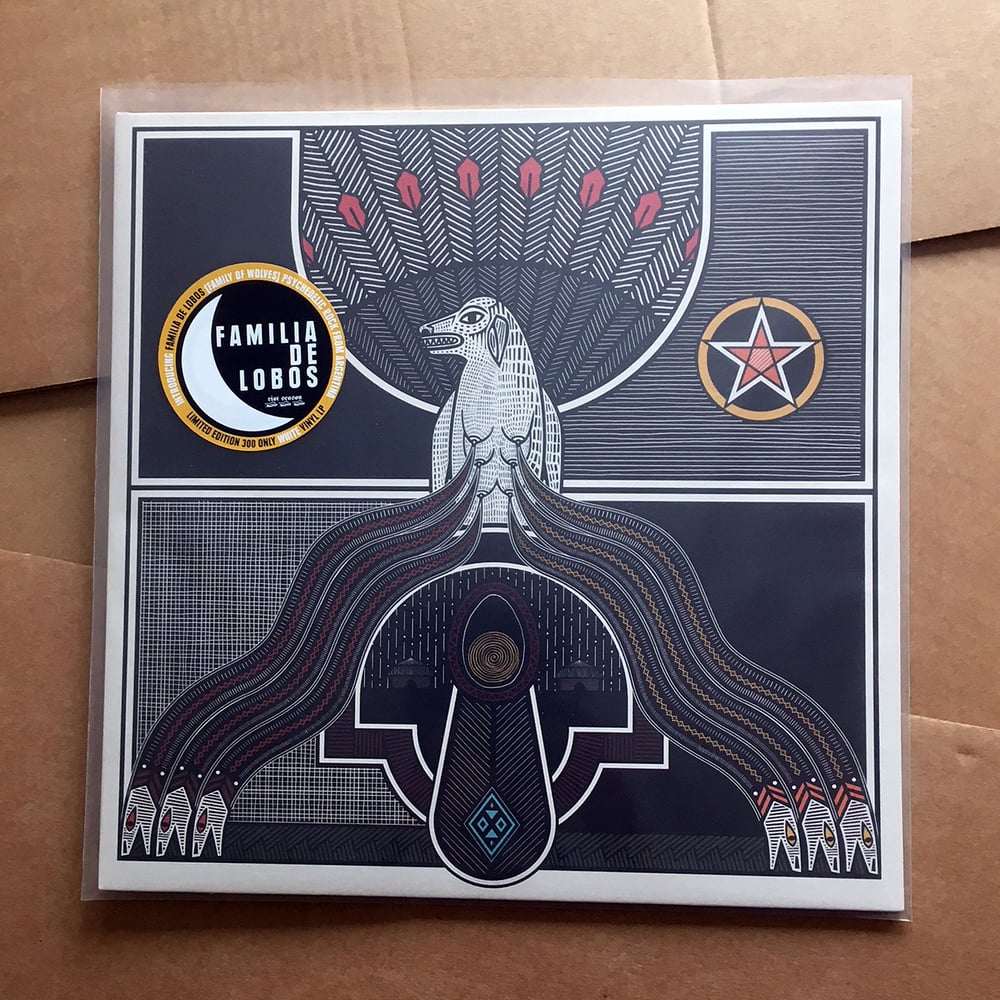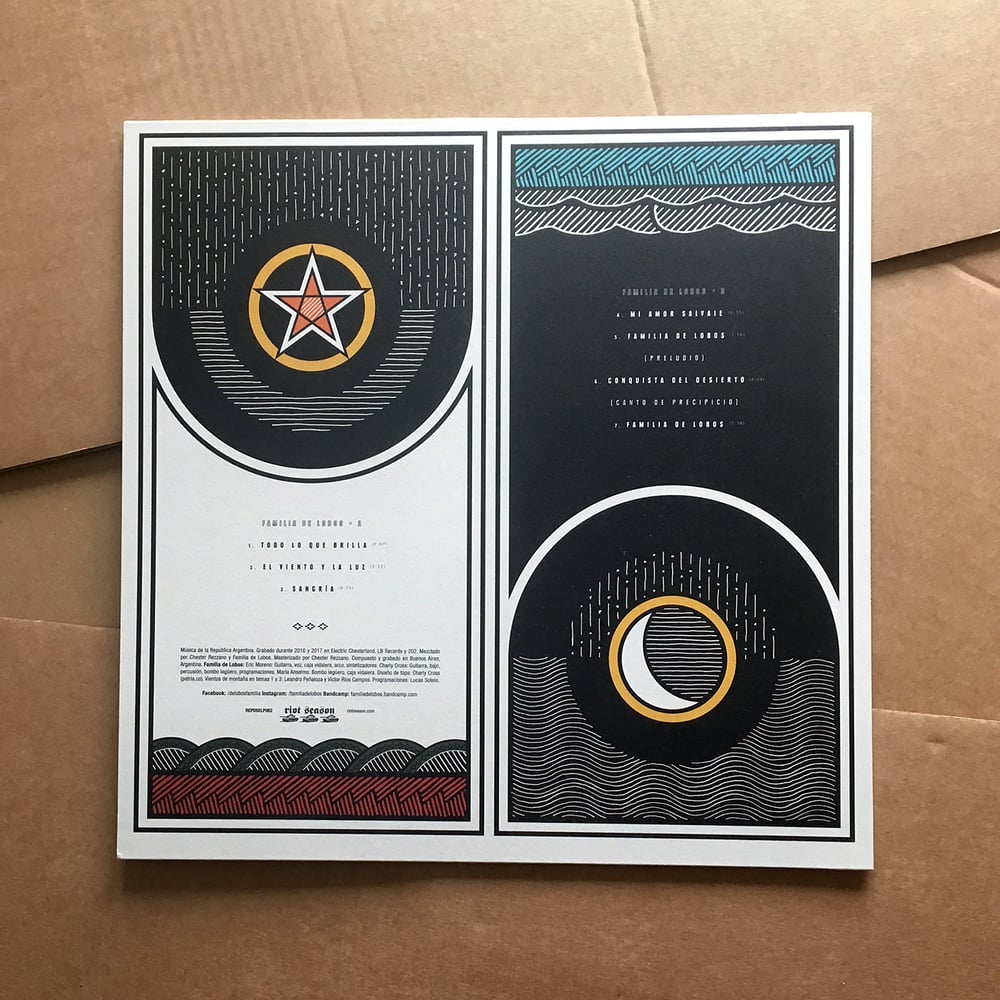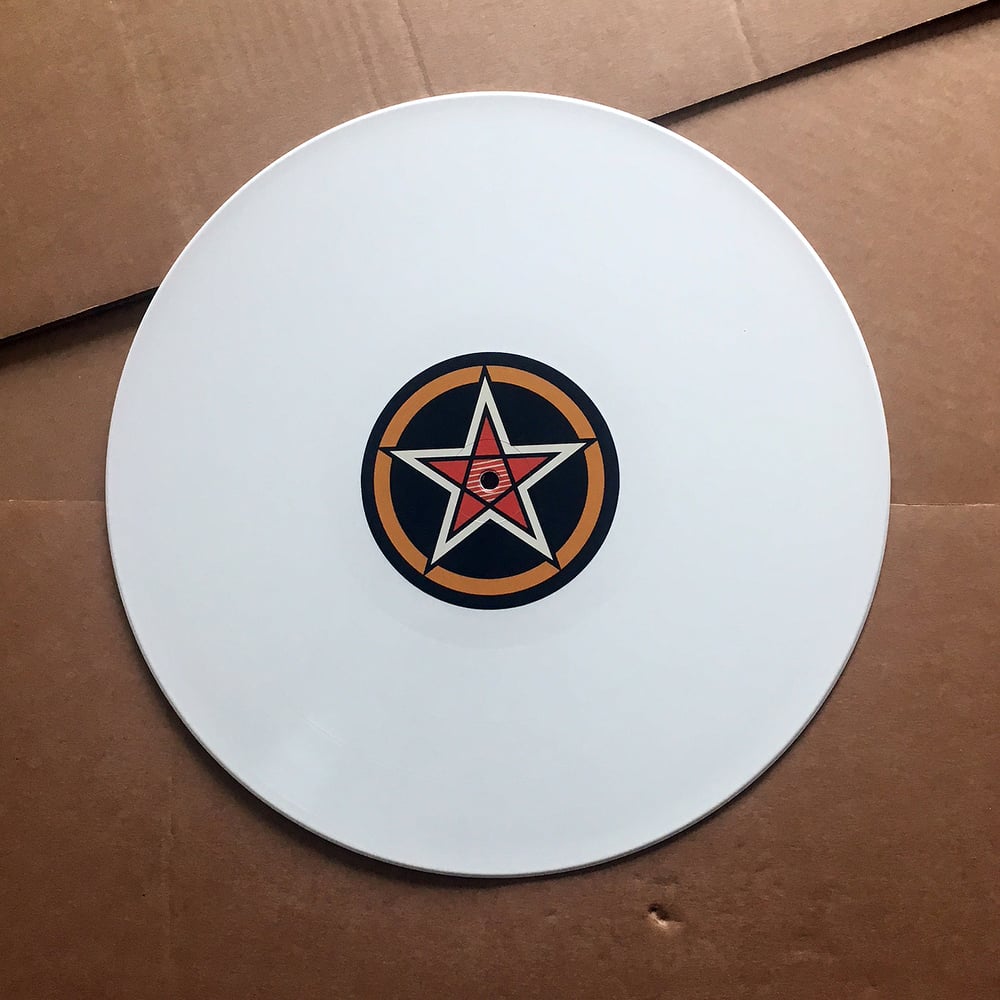 artist: FAMILIA DE LOBOS
title: Familia de Lobos
catalogue # REPOSELP062
format: White Vinyl LP
barcode: 666017320212
Limited white vinyl LP. Full colour 350gsm reverse board printed outer sleeve with black paper inner bag and download code.

LP Tracklisting
Side A
1. Todo Lo Que Brilla (7:14)
2. El Viento Y La Luz (5:33)
3. Sangria (7:19)
Side B
1. Mi Amor Salvaje (6:15)
2. Familia De Lobos (Preludio) (3:15)
3. Conquista Del Desierto (Canto De Precipicio) (4:25)
4. Familia De Lobos (7:38)
Words:
Familia De Lobos (translates to Family Of Wolves) are a psychedelic rock band formed in 2016 in Buenos Aires, Argentina.
"this sounds like the soundtrack to a South American spaghetti western"
The band consist of
Eric Moreno (guitar and voice)
Charly Cross (guitar)
Maria Anselmo (bass drum and percussion)
Andres Merlo (Synthesizers)
Matias blanco (percussion)
y Fermin ugarte (bass)
A dense and mantric sound spits from Familia de Lobos, their first album, recorded in early 2016. A sound formed by the mix of valve amps and pre-columbian instruments, from the southern region of Latin America.
Throughout its sound is easy to perceive the influence of 70's rock/psychedelia going along with the sounds of 'bombo legüero', 'caja bagualera', 'quenas', 'zampoñas', 'palo de lluvia' and other aboriginal instruments, assembled over a thick synth atmosphere, contributing modernity and spatiality.
From their lyrics and aesthetic, Familia de Lobos intends to restore the bond between the human being, the earth and the living forms in it; the re-connection of himself and his most primitive emotions, sharing and restoring in that way, the spiritual world of the original people from south american, in the context of modern life.