BRUXA MARIA 'Build Yourself A Shrine And Pray' Vinyl LP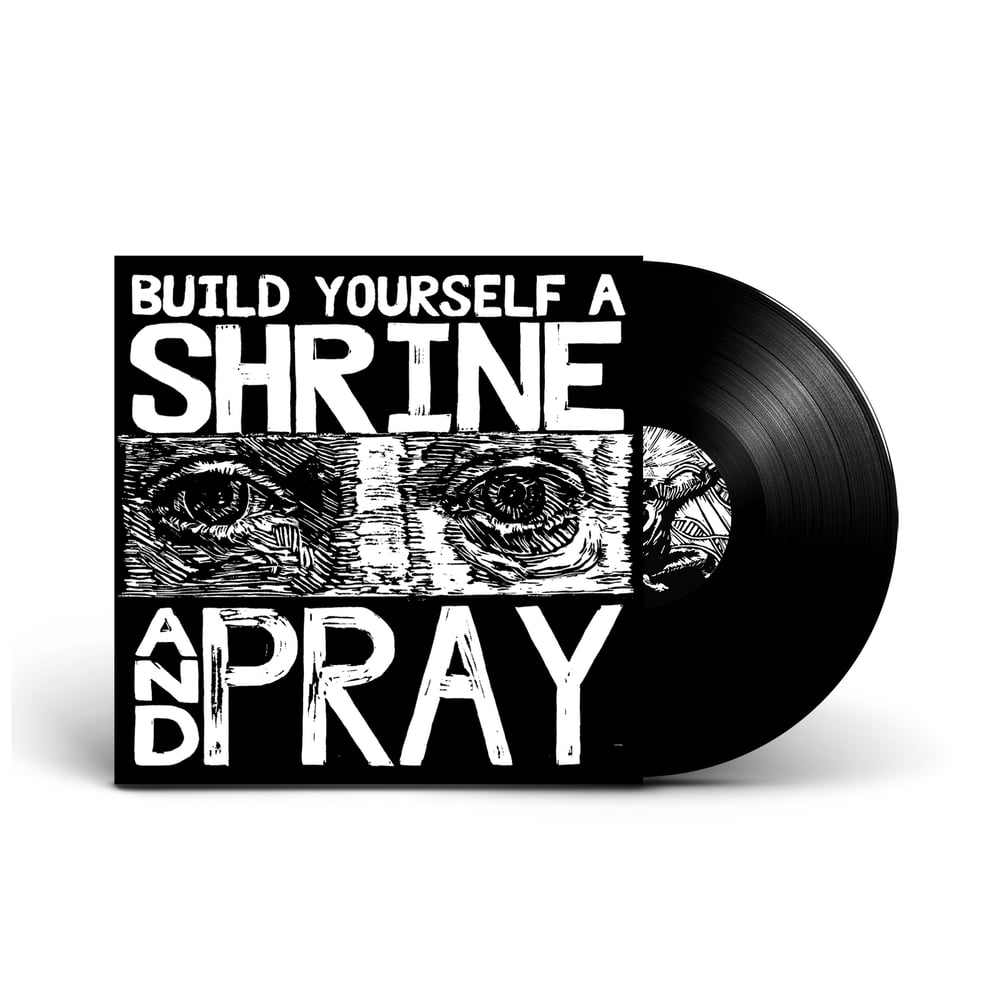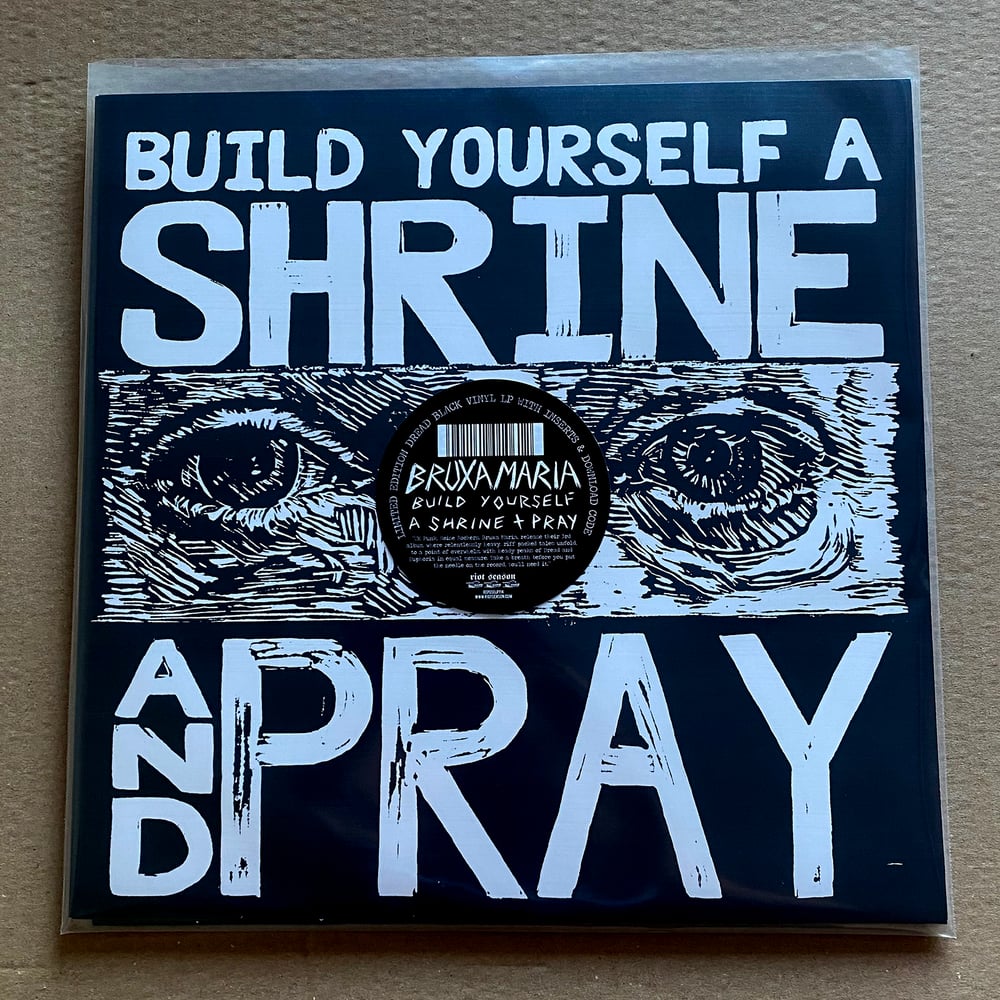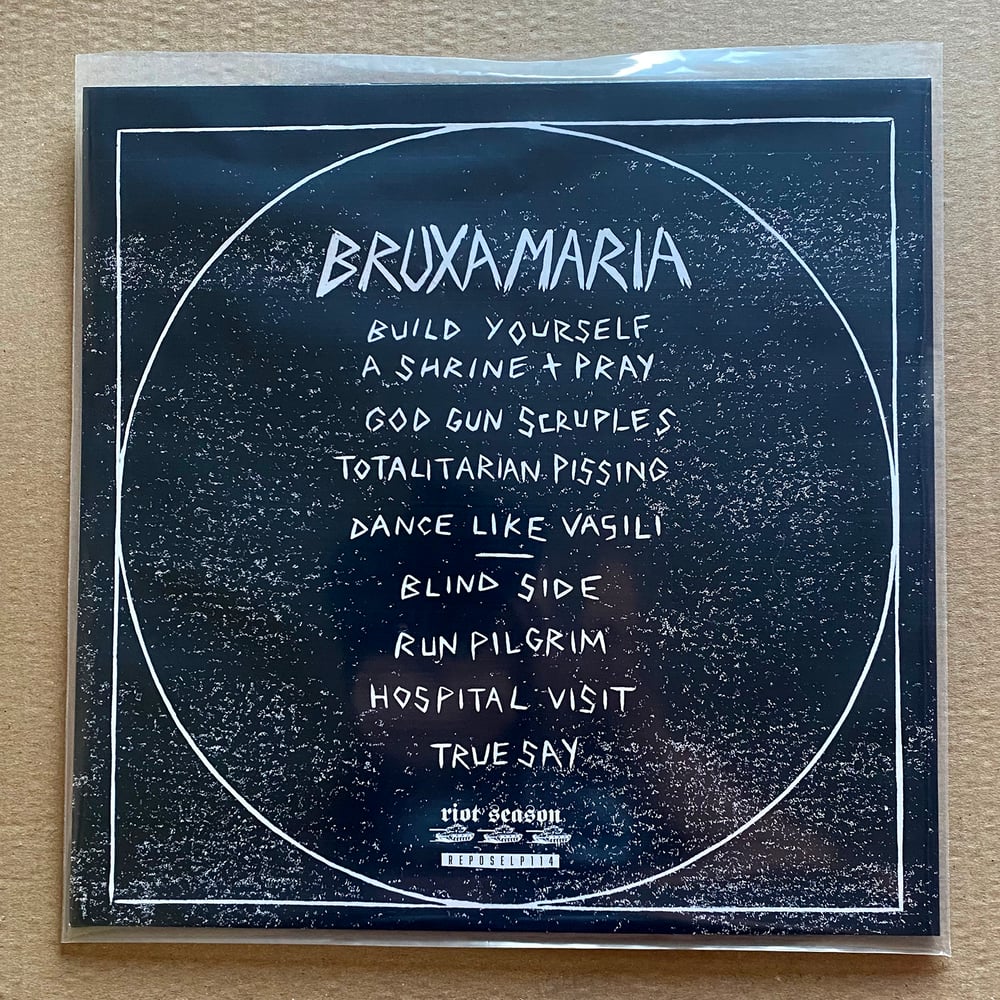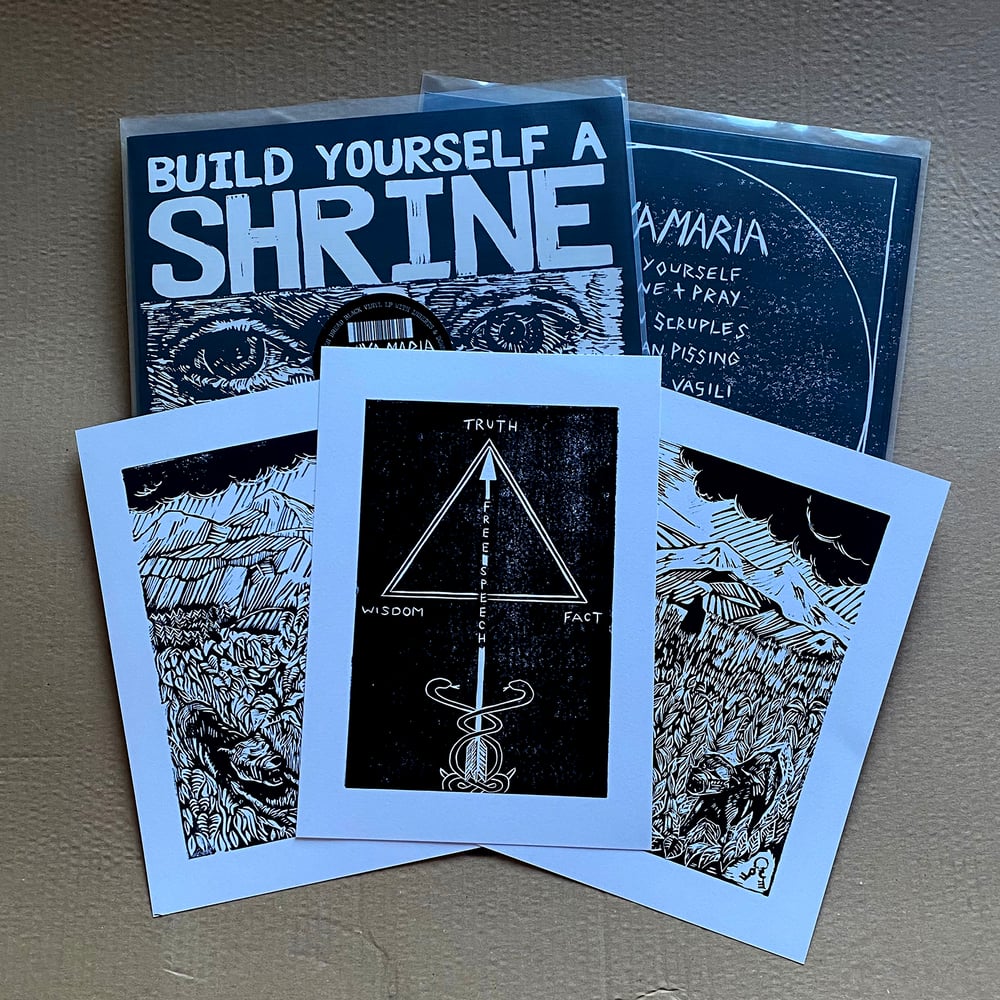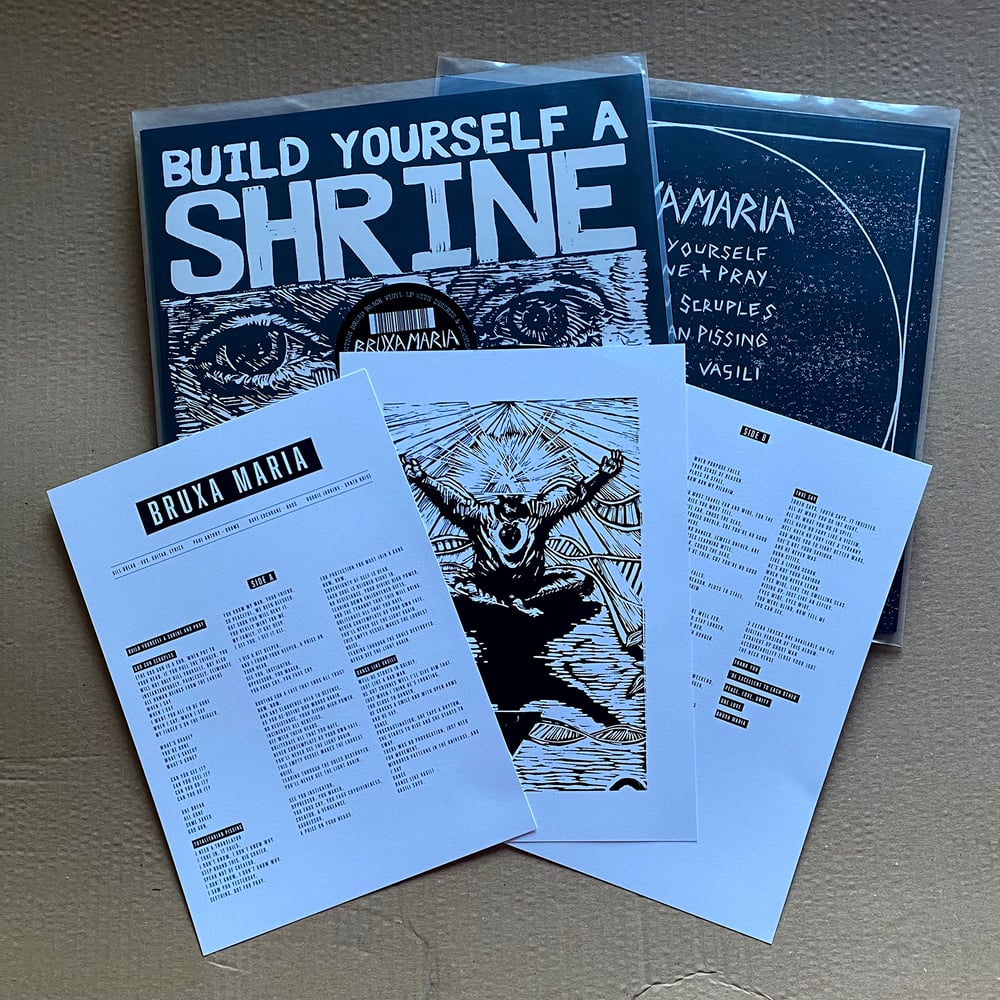 IF YOU ARE BASED IN THE EU, PLEASE READ THE BIG NOTICE ON THE FRONT PAGE REGARDS THE POTENTIAL FOR YOU PAYING TAX/VAT UPON RECEIVING GOODS. I CANNOT DO ANYTHING ABOUT THIS OBVIOUSLY. THAT'S THE LAW.
How to place an order :
1. Click on the 'select option' tab, choose what you want from the list
2. Click 'add to cart', it's now in your shopping basket
3. If you want multiple items, just go to the relevant release pages and add anything else you want to your cart before going to checkout
4. Done adding stuff?, then go to cart, that little trolley thing top right
5. Check out, it's a simple as that
Now i'll get busy packing and posting it.
Thanks! Andy/RS
CUSTOMERS OUTSIDE THE UK PLEASE NOTE : All non UK shipping prices are for standard airmail only. This does not include any tracking or insurance. If you want to upgrade to registered shipping please click on the OPTIONAL REGISTERED MAIL ADD ON (OUTSIDE UK ONLY) to your cart before you checkout and pay for your order. All you need to do is add it to your shopping cart as you would any other item, and that £5.00 will cover the cost of upgrading your order to registered mail.
artist: BRUXA MARIA
title: 'Build Yourself A Shrine And Pray'
catalogue # REPOSELP114
format: Vinyl LP (Black) & Download
UPC# 5051142010612
shop release date: January 27th 2023
Limited edition 300 only 'dread' black vinyl LP, housed in a spined sleeve with three double sided thick paper inserts (initial copies), hype sticker and black polylined inner bag.
All housed inside a decent weight poly outer bag. The accompanying download comes with three bonus tracks not on the LP
Tracklisting
A1. Build Yourself A Shrine & Pray (7:03)
A2. God Gun Scruples (5:56)
A3. Totalitarian Pissing (5:39)
A4. Dance Like Vasili (3:30)
B1. Blind Side (7:42)
B2. Run Pilgrim (5:39)
B3. Hospital Visit (3:39)
B4. True Say (5:48)
Bruxa Maria are
G. Dread: Guitar, Vocals
Dave Cochrane : Bass (Head of David, God, Terminal Cheesecake)
Paul Antony: Drums (Ghold, Test Dept)
Robbie Judkins: Synth noise (Left Hand Cuts off The Right)
'Bruxa Maria are back on their third full length; be grateful. "Build Yourself A Shrine And Pray" is 45 minutes of pummelling, punishing fury as unrelenting and all-consuming as your anger at coming up short for the rent.
The new record finds the band just as enraged as their 2016 debut, while continuing to evolve artistically. Bruxa Maria's huge bass and guitar, frantic drums, and banshee shrieking vocals build tension with few moments of release, the frenzy sometimes dissolving into feedback, static, and synth drones.
Often the riffs have a swagger that makes you want to dance, and in a few places there are flashes of some genuinely pretty melodies and hooks. Those moments all shine through for just an instant before being shredded by the noise and wrath, torn apart flower petals under a line of razor wire.
This is dark music about and against a darkening world, where anger and art are crucial to how we keep on keeping on. You can call it now, this is going to be the best record of 2023.'
Nate Holdren