BLOWN OUT 'New Cruiser' Space Black Vinyl LP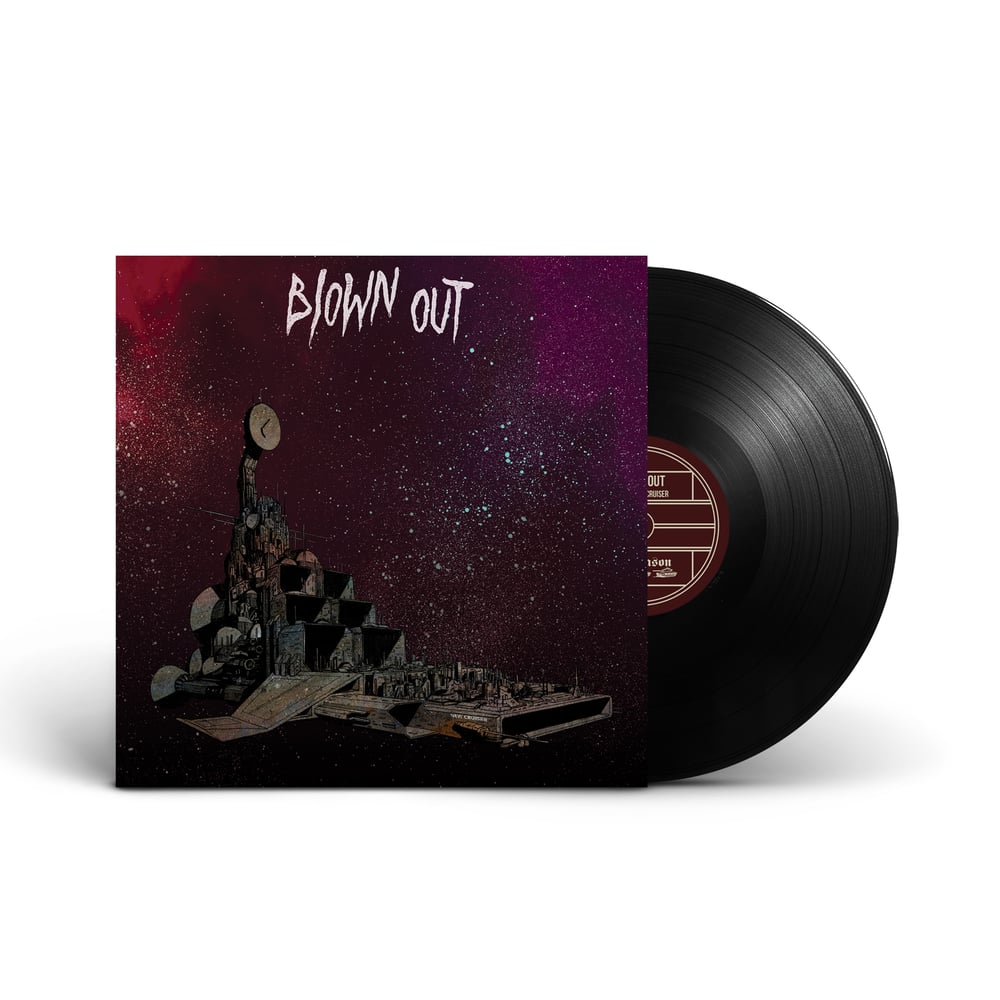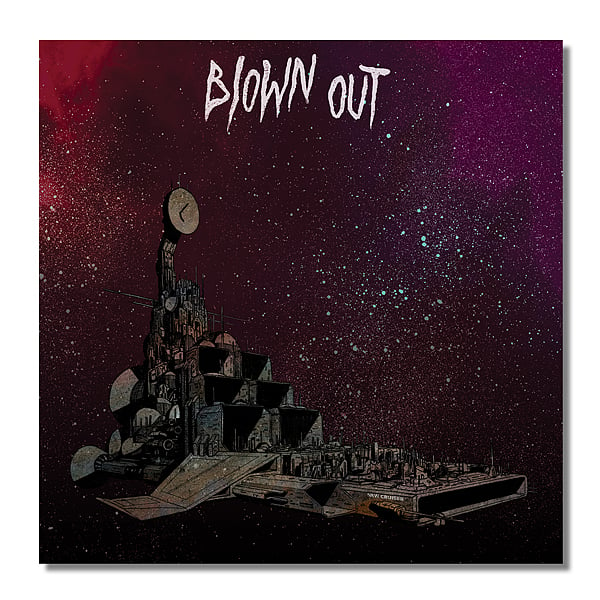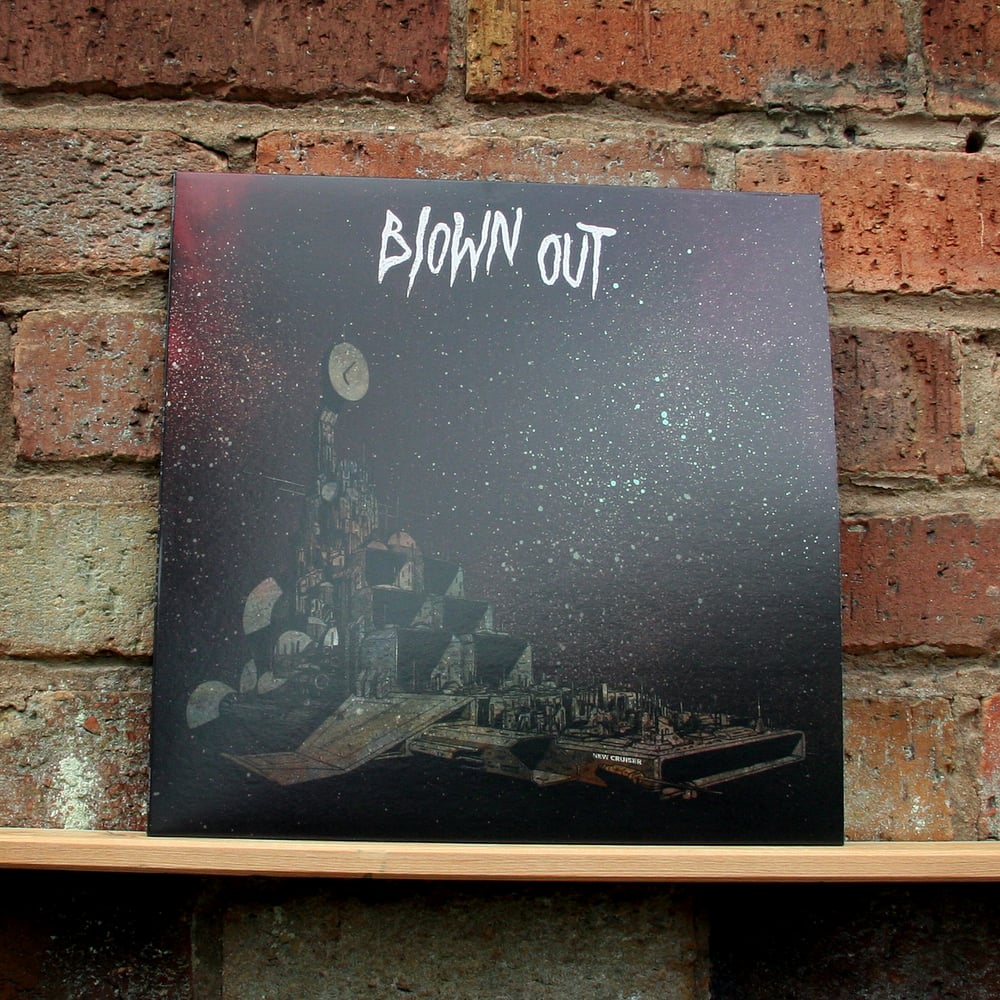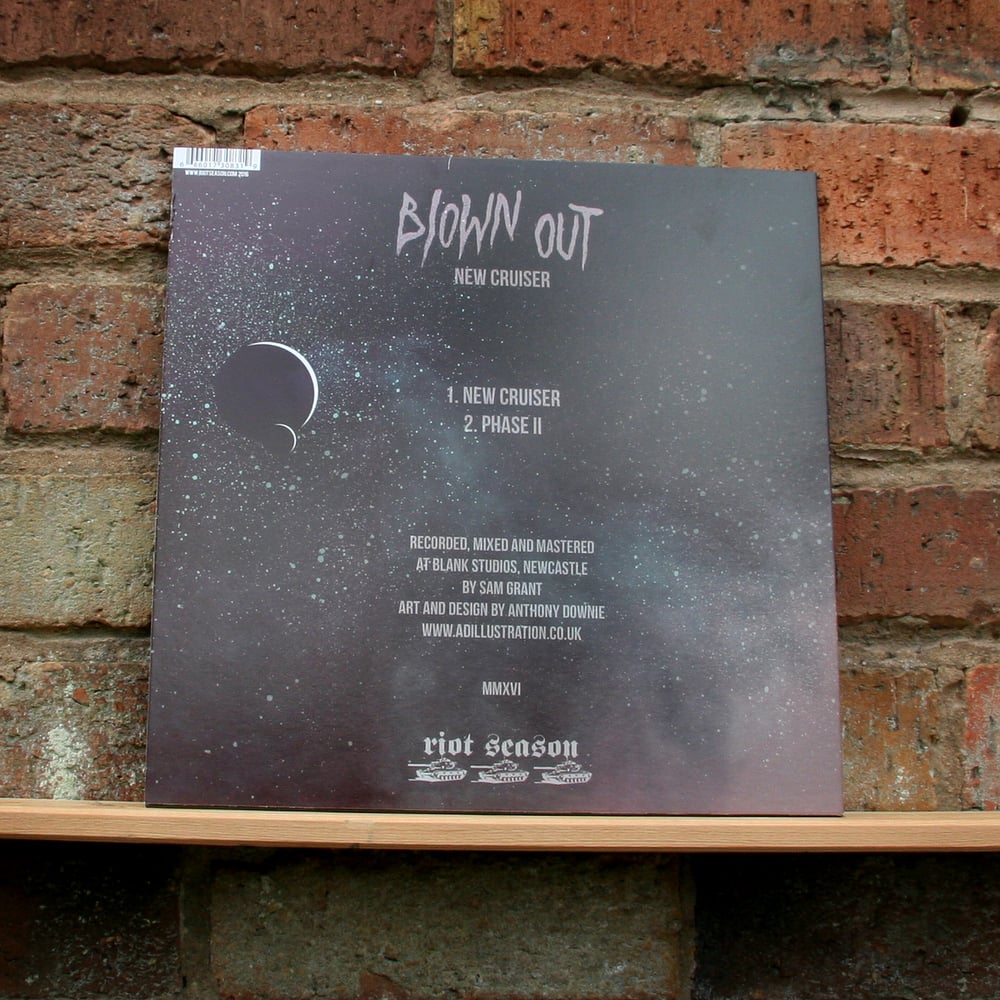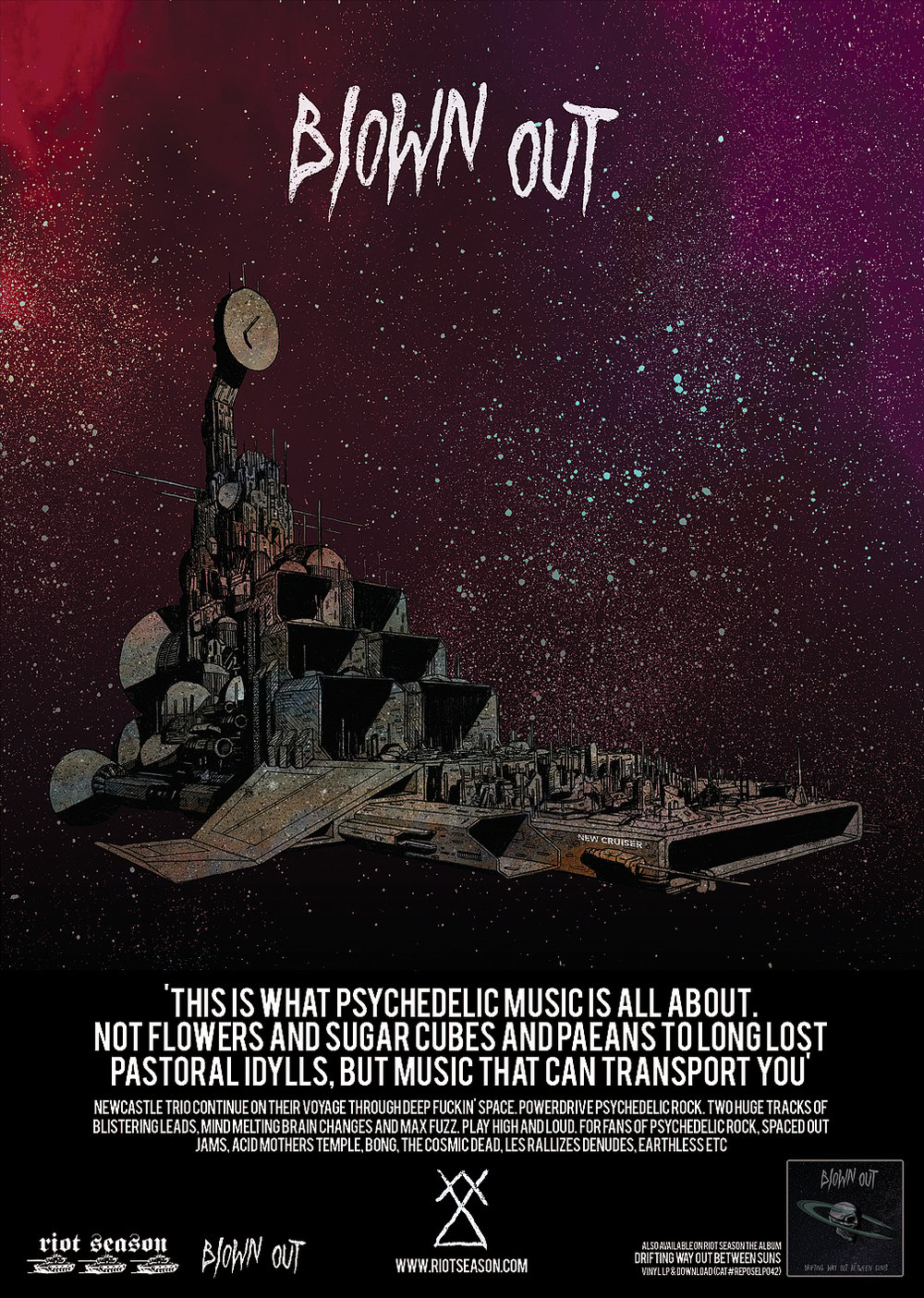 artist: BLOWN OUT
title: 'New Crusier'
catalogue # REPOSELP053
format: Space Black Vinyl LP & Download (500 Copies)
UPC 666017308319
Limited edition 500 only black vinyl LP housed in a 350gsm full colour spined sleeve. The download code contains the full album plus two HUGE bonus 'New Cruiser' outtakes which clock in at another 30+ minutes. Lethal!
Tracklisting
A. 'New Crusier' (15:38)
B. 'Phase ll' (16:12)
'This is what 'psychedelic' music is all about....not flowers and sugar cubes and paeans to long lost pastoral idylls, but music that can transport you'
Newcastle Trio continue on their voyage through deep fuckin' space. Powerdrive psychedelic rock. Two huge tracks of blistering leads, mind melting brain changes and max fuzz. Influenced heavily tonally al la Peace On The Mississippi/Crash Landing 3rd generation cassette culture, tight Grand Funk oblivion rhythm mind chemistry.
Play High and Loud.
Recommended for fans of Psychedelic rock, spaced out jams, Acid Mothers Temple, Bong, The Cosmic Dead, Les Rallizes Denudes, Earthless etc
Features members of Pigs Pigs Pigs Pigs Pigs Pigs Pigs, Khünnt, Bong, HaiKai No Ku