ART OF BURNING WATER 'This Disgrace' Vinyl LP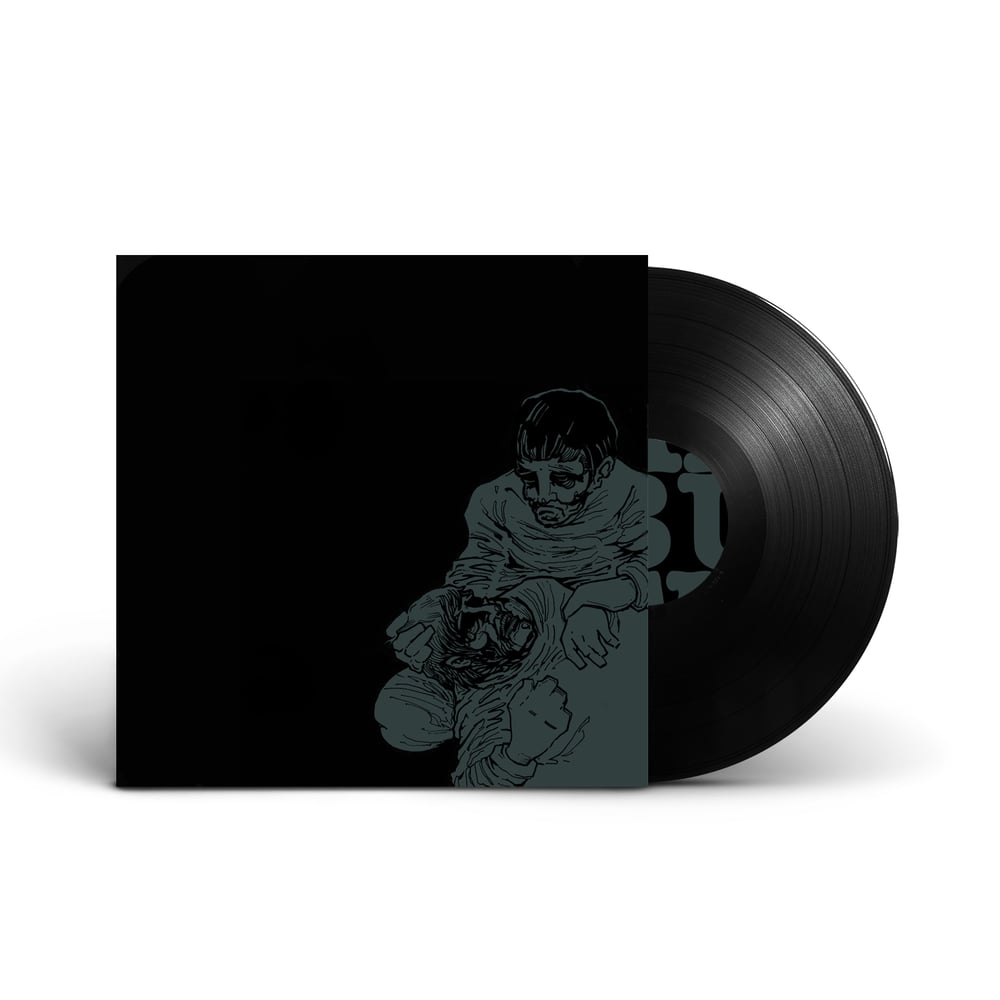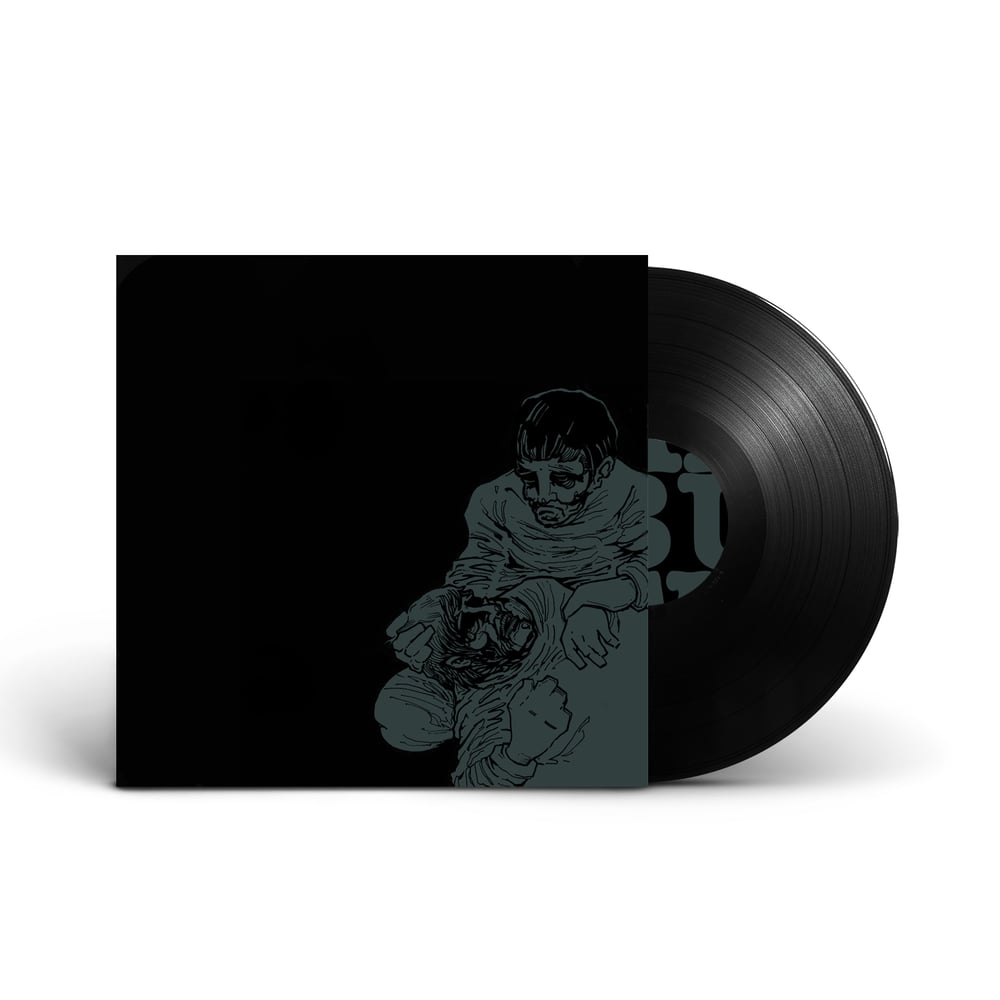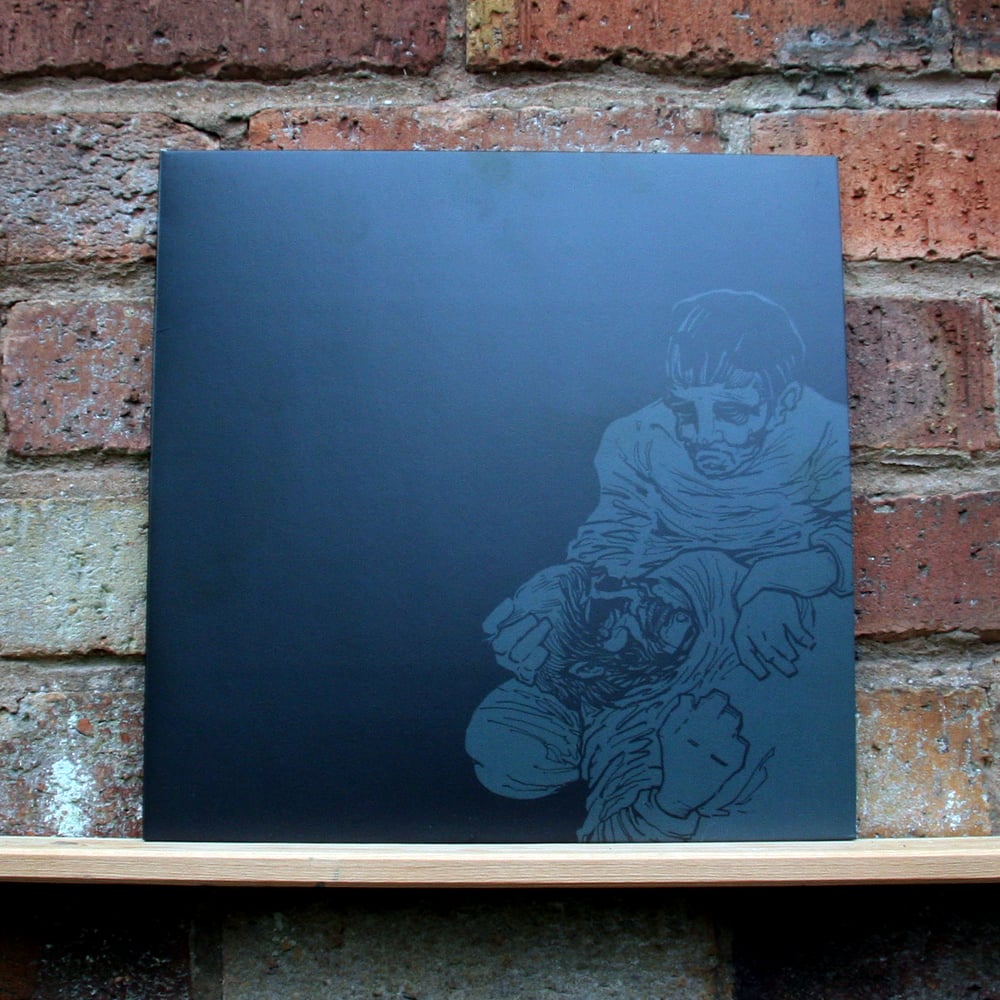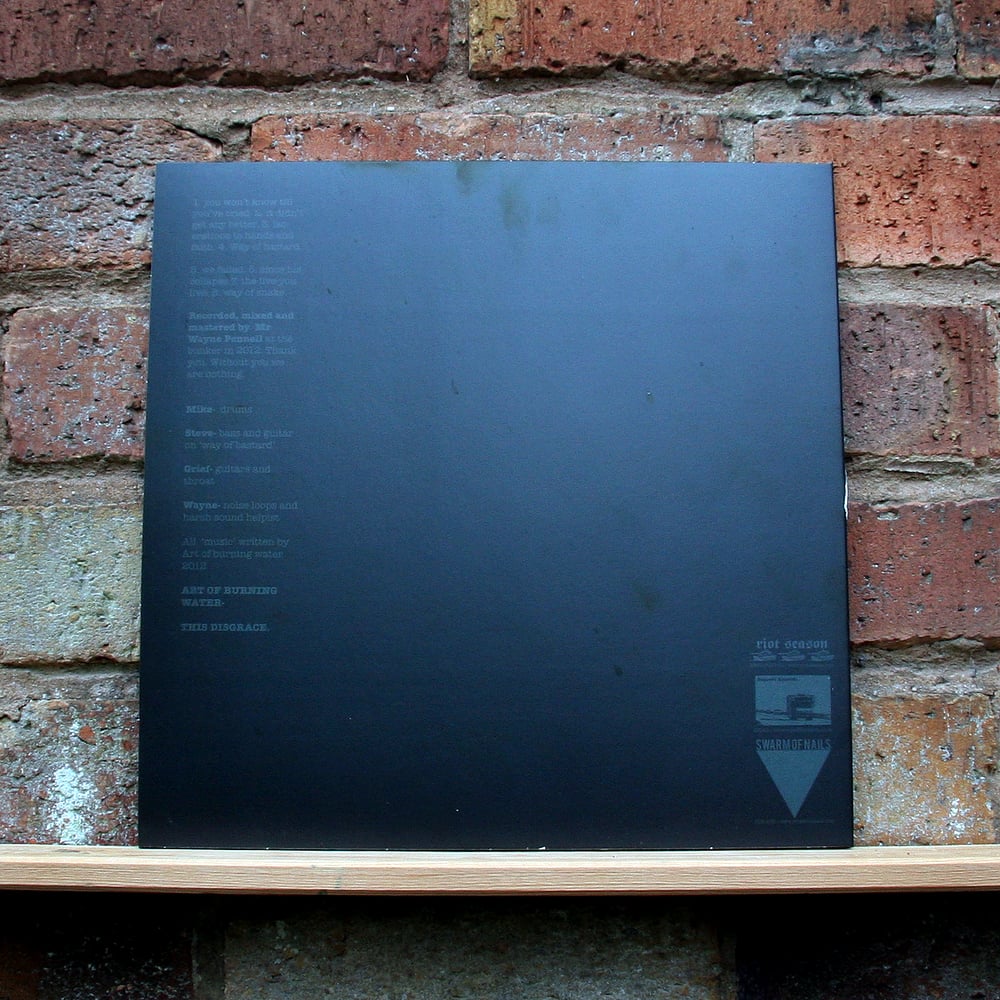 artist: ART OF BURNING WATER
title: 'This Disgrace'
catalogue # REPOSELP034
formats: Vinyl LP
LP Tracklisting :
A1. You Won't Know Till You've Cried
A2. It Didn't Get Any Better
A3. Lacerations To Hands And Faith
A4. Way Of Bastard
B1. We Failed
B2. Since His Collapse
B3. The Live You Live
B4. Way Of Snake
This is a co-release with SuperFi Recordings & Swarm Of Nails. Each label is getting an equal cut of the pressing. I've got about 170 ish
Release Info :
Art Of Burning Water were born out of the 'white flats' of Hanwell (W7) and the pre-gentrified homes of Hammersmith (W6) in West London in 2001. The sound of suburban alienation and misfit isolation forged an awkward visceral sound that was too punk for the metallers, too noisy for the arthouse crowd and too weird for seemingly everyone else. AOBW continue to plough their own furrow despite personal injury and often chronic disorganisation. with self-promotion taking a back seat to the importance of sound creation to combat the often ugly hardships of everyday living.
Like Slayer gone sludge, AOBW channel the prime noise-rock of vintage Zeni Geva and Godflesh with the more complex rhythmical riff obsessions of the Melvins, Keelhaul and mid-period Voivod. In saying that however, AOBW also adhere to the original punk philosophy of 'anything goes'. There are no restrictions. Punk isn't about Discharge (as good as they were and are), studded belts and crusty bum flaps. Punk is the heart to tell the narrow minded to get fucked.
"This Disgrace" continues the more spontaneous writing approach of third album "Love You Dead" with some emotionally draining dirge sections akin to a more budget "Children Of God"-era Swans, "What's This For?" period Killing Joke as well as the "Souls At Zero" beatings of Neurosis. All subject to opinion of course.
For fans of : Godflesh, Swans, Melvins, Unsane, Jesus Lizard, Mastodon etc etc