ACID MOTHERS TEMPLE 'Pink Lady Lemonade - You're From Outer Space' Pink 2xLP (With OBI)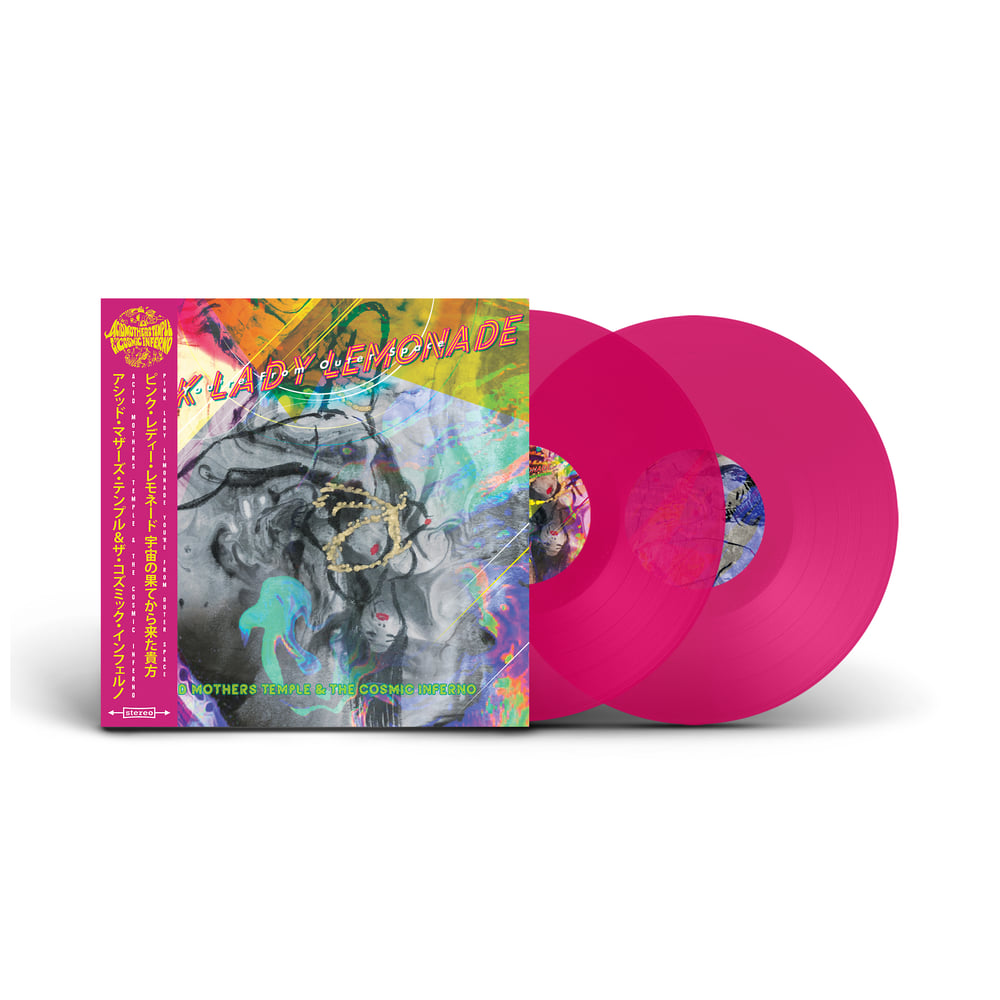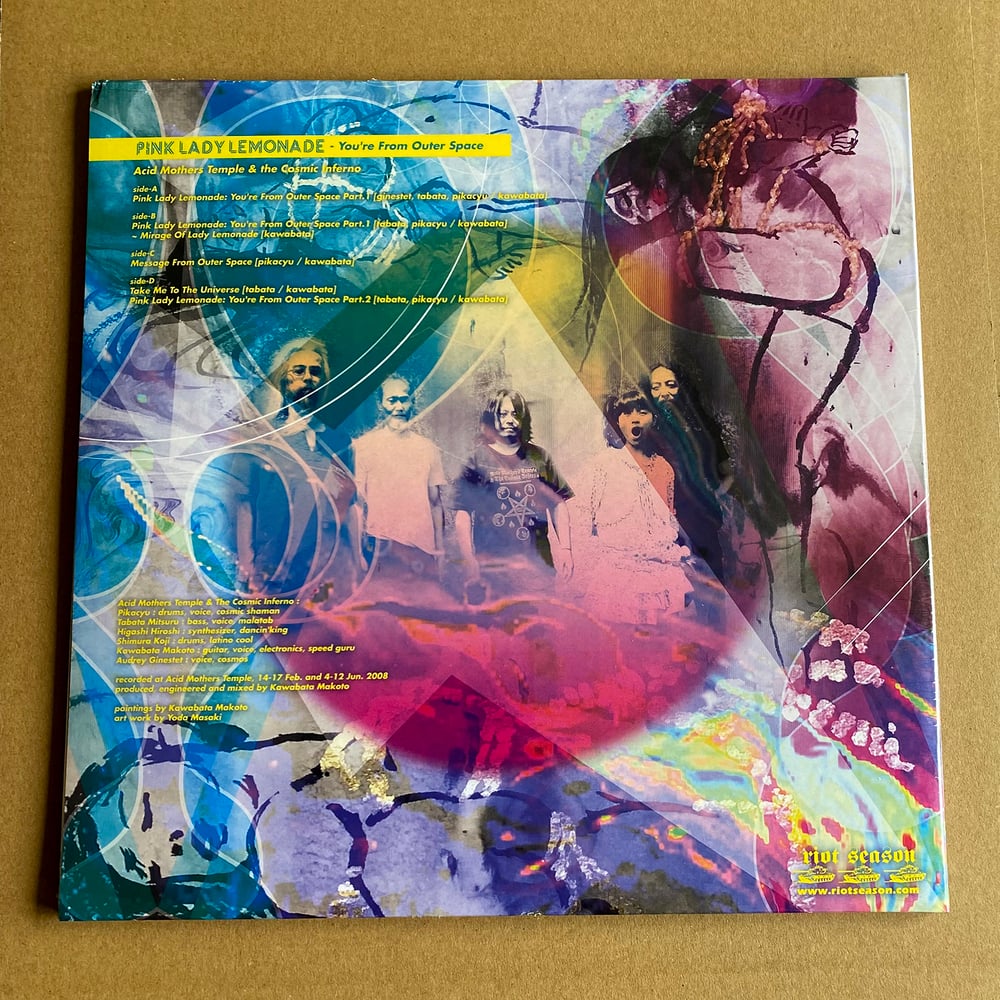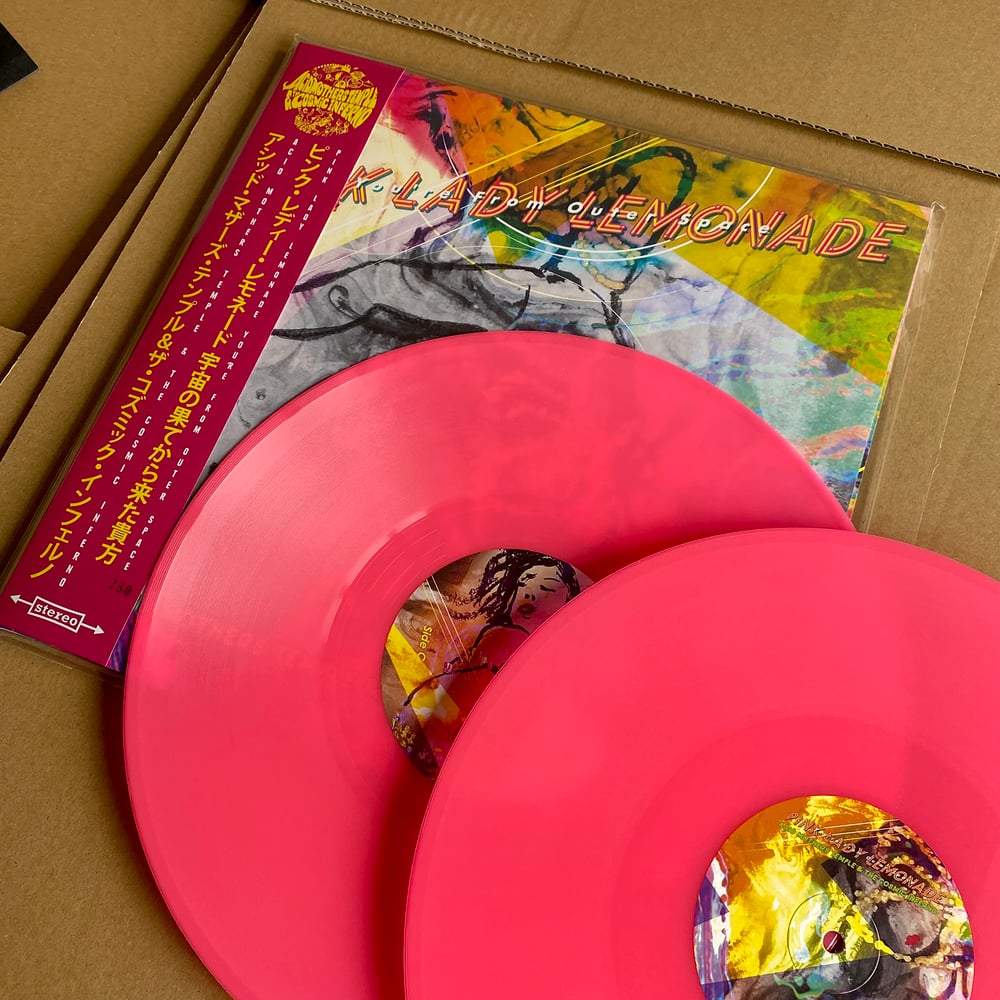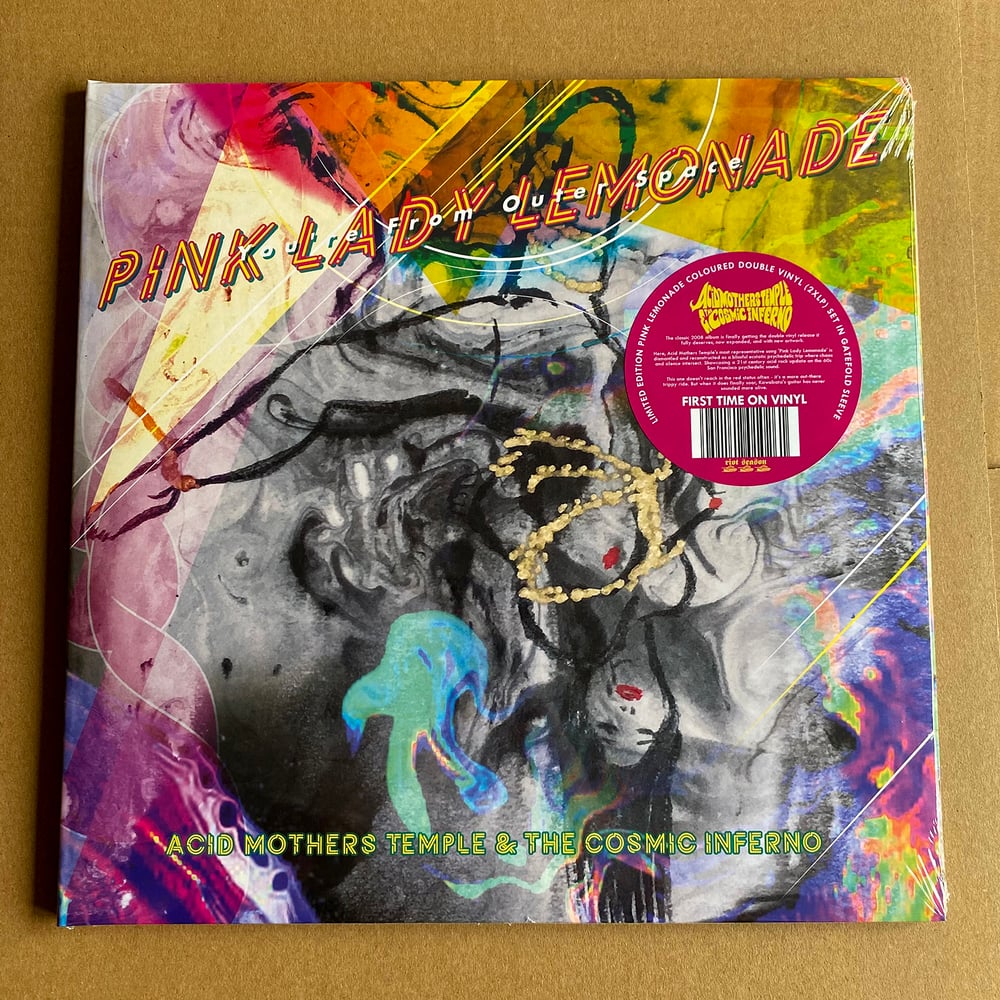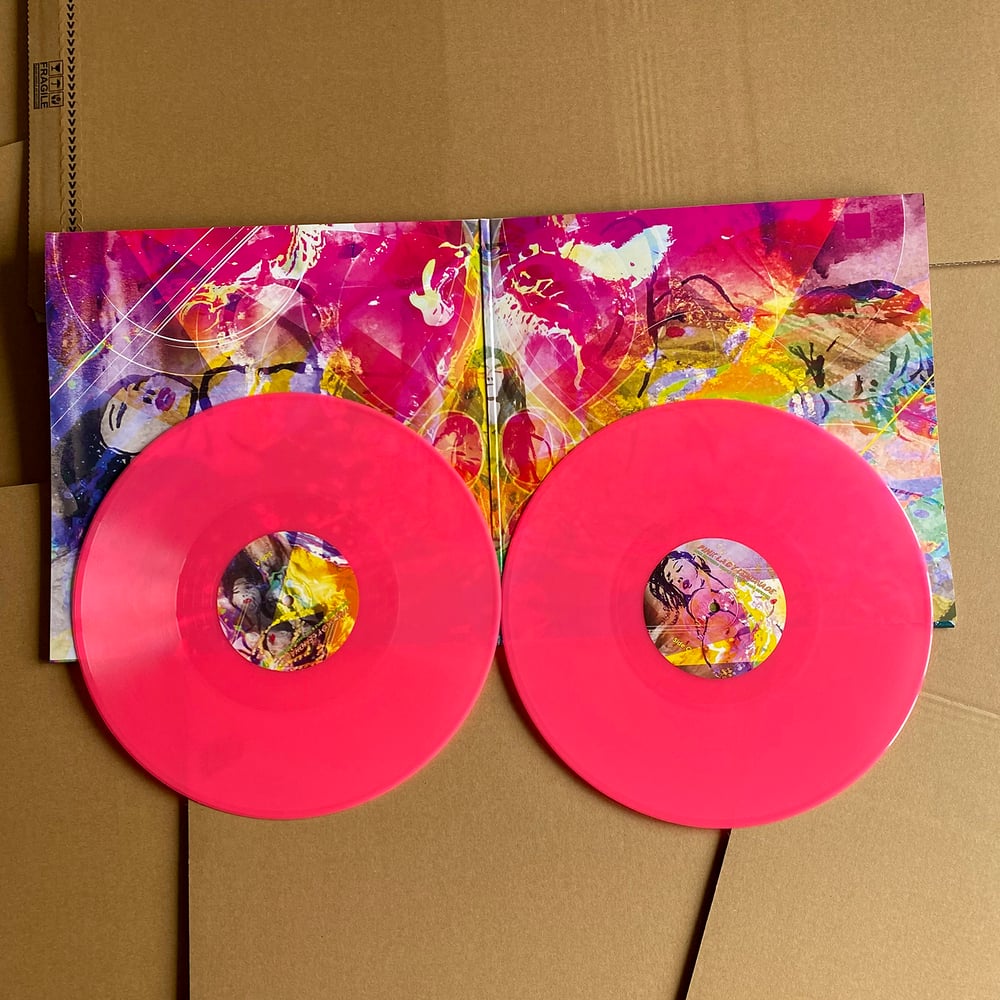 ALL PINK COPIES WITH THE NUMBERED OBI STRIP ARE NOW SOLD OUT
THANKS!
How to place an order :
1. Click on the 'select option' tab, choose what you want from the list
2. Click 'add to cart', it's now in your shopping basket
3. If you want multiple items, just go to the relevant release pages and add anything else you want to your cart before going to checkout
4. Done adding stuff?, then go to cart, that little trolley thing top right
5. Check out, it's a simple as that
Now i'll get busy packing and posting it.
Thanks! Andy/RS
CUSTOMERS OUTSIDE THE UK PLEASE NOTE : All non UK shipping prices are for standard airmail only. This does not include any tracking or insurance. If you want to upgrade to registered shipping please click on the OPTIONAL REGISTERED MAIL ADD ON (OUTSIDE UK ONLY) to your cart before you checkout and pay for your order. All you need to do is add it to your shopping cart as you would any other item, and that £5.00 will cover the cost of upgrading your order to registered mail.
---------------------------------
artist: ACID MOTHERS TEMPLE & THE COSMIC INFERNO
title: 'Pink Lady Lemonade ~ You're From Outer Space'
catalogue # REPOSELP102P
format: Pink Lemonade Vinyl 2xLP * Exclusive With Fold Over OBI *
barcode # 5051142010261
release date: June 17th 2022
Limited 300 only double vinyl (2xLP) pressed on beautiful pink coloured vinyl. Housed in a full colour gatefold sleeve with reimagined artwork from the original CD issue and extended music
This exclusive mail order variant comes with a colour fold over OBI strip. This is not on other retail copies via shop/distros etc
2xLP Tracklisting
A. Pink Lady Lemonade: You're From Outer Space Part 1/1 (17:11)
B. Pink Lady Lemonade: You're From Outer Space Part 1/2 / Mirage Of Lady Lemonade (16:49)
C. Message From Outer Space (18:50)
D. Take Me To The Universe / Pink Lady Lemonade: You're From Outer Space Part 2 (20:12)
First time on vinyl. Originally released as a CD only album on Riot Season back in 2008 and out of print ever since. Fourteen years later it's finally getting the double vinyl release it fully deserves.
Now expanded, and with new artwork 'Pink Lady Lemonade - You're From Outer Space' really could be Acid Mothers Temple's first 'summer album'.
Here, Acid Mothers Temple's most representative song 'Pink Lady Lemonade' is dismantled and reconstructed as a blissful ecstatic psychedelic trip where chaos and silence intersect.
These were the first Acid Mothers Temple & The Cosmic Inferno studio recordings since the addition of Pikachu, drummer and vocalist with Osaka grenade-girl duo Afrirampo. The popular AMT standard "Pink Lady Lemonade" showcases a 21st century acid rock update on the 60's San Francisco psychedelic sound.
This one doesn't reach in the red status often - it's a more out-there trippy ride. But when it does finally soar, Kawabata's guitar has never sounded more alive.
"Pink Lady Lemonade, You're soooooooooo sweeeeeeeeeeeeeeet!"
Acid Mothers Temple & The Cosmic Inferno :

Pikacyu : drums, voice, cosmic shaman
Tabata Mitsuru : bass, voice, malatab
Higashi Hiroshi : synthesizer, dancin'king
Shimura Koji : drums, latino cool
Kawabata Makoto : guitar, voice, electronics, speed guru
Audrey Ginestet : voice, cosmos