ACID MOTHERS TEMPLE 'Chosen Star Child's Confession' Pink Vinyl LP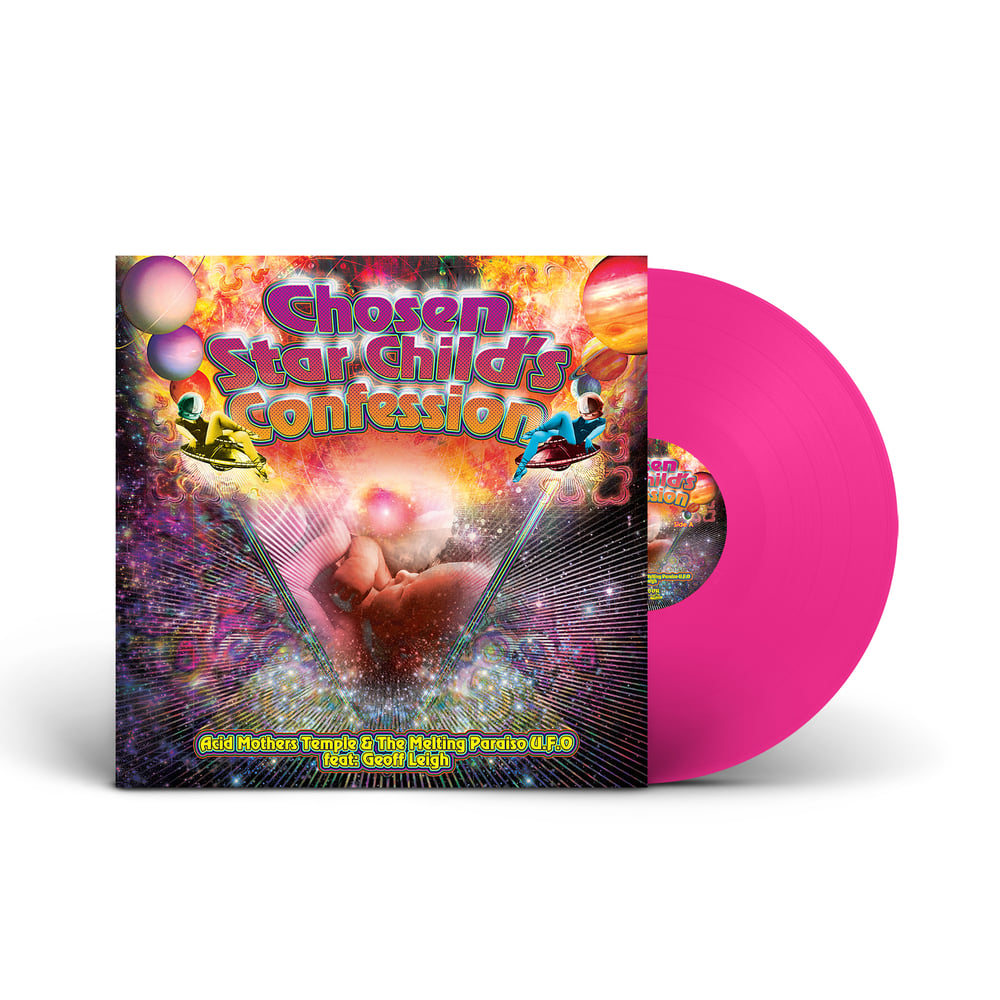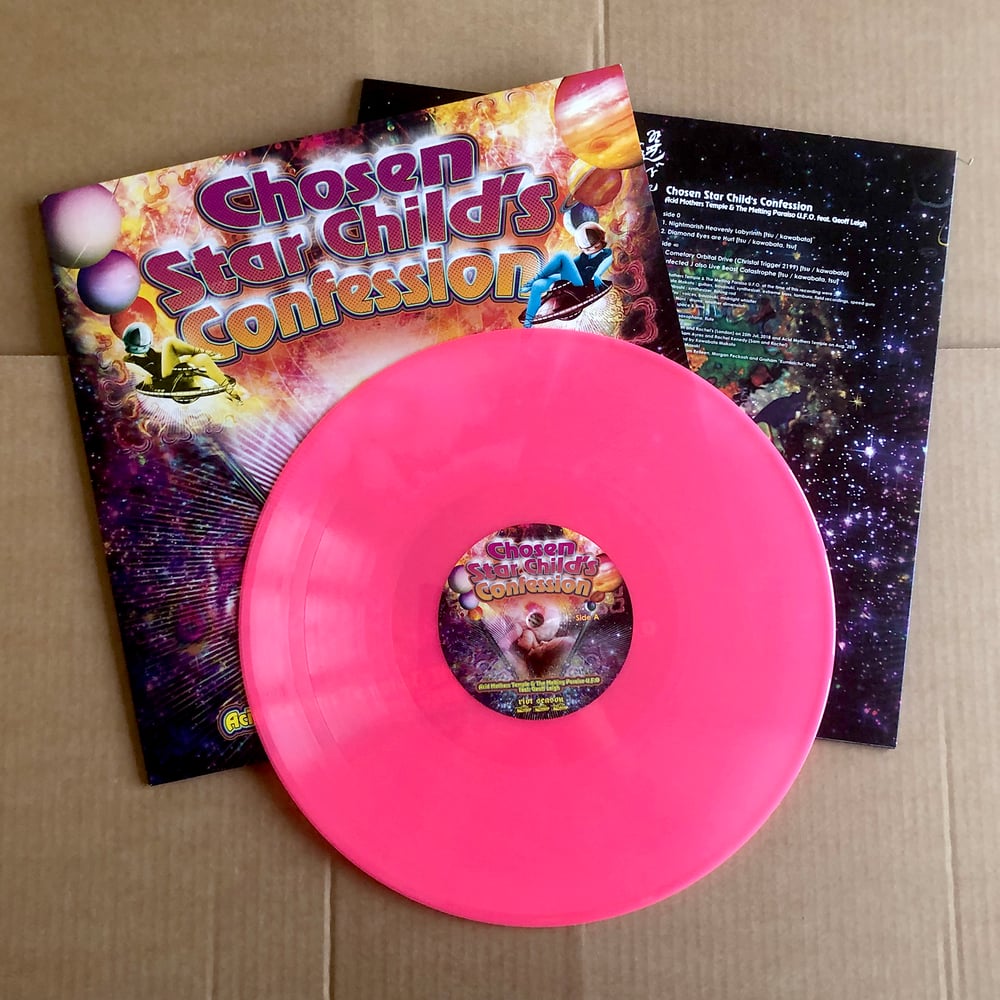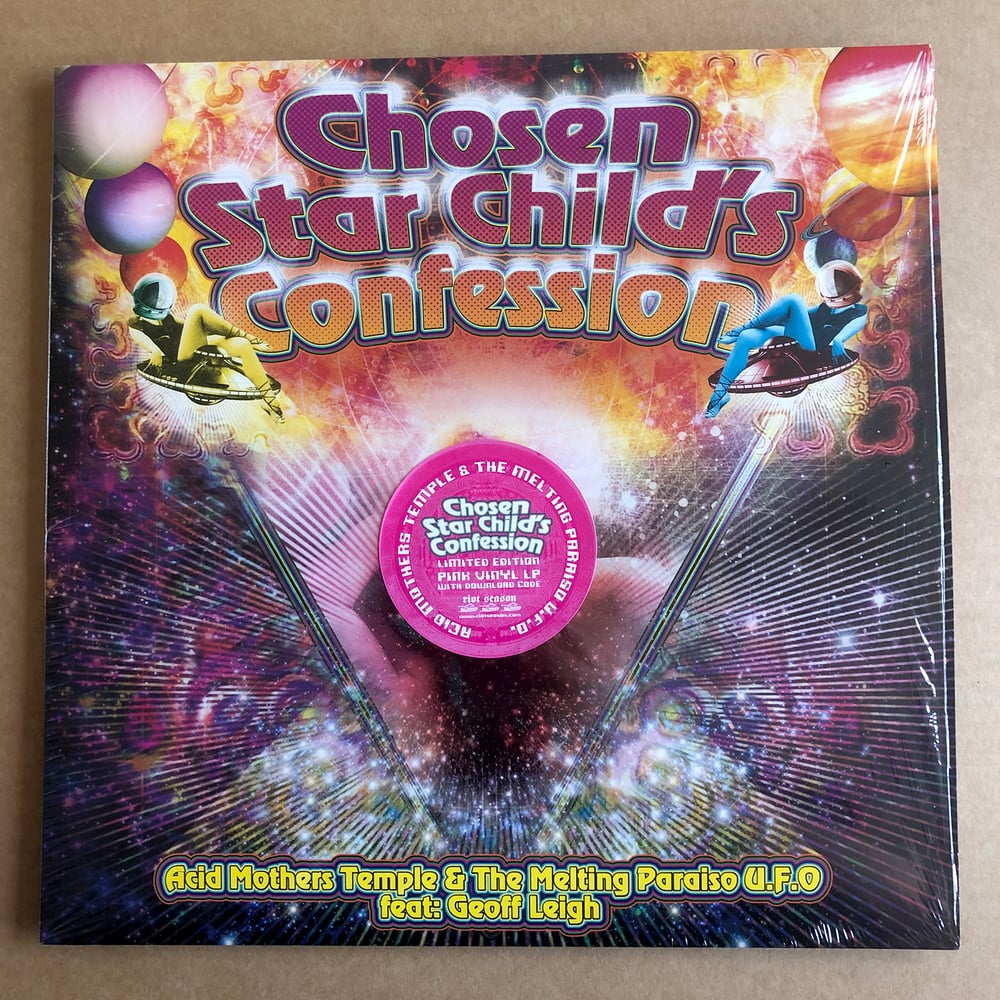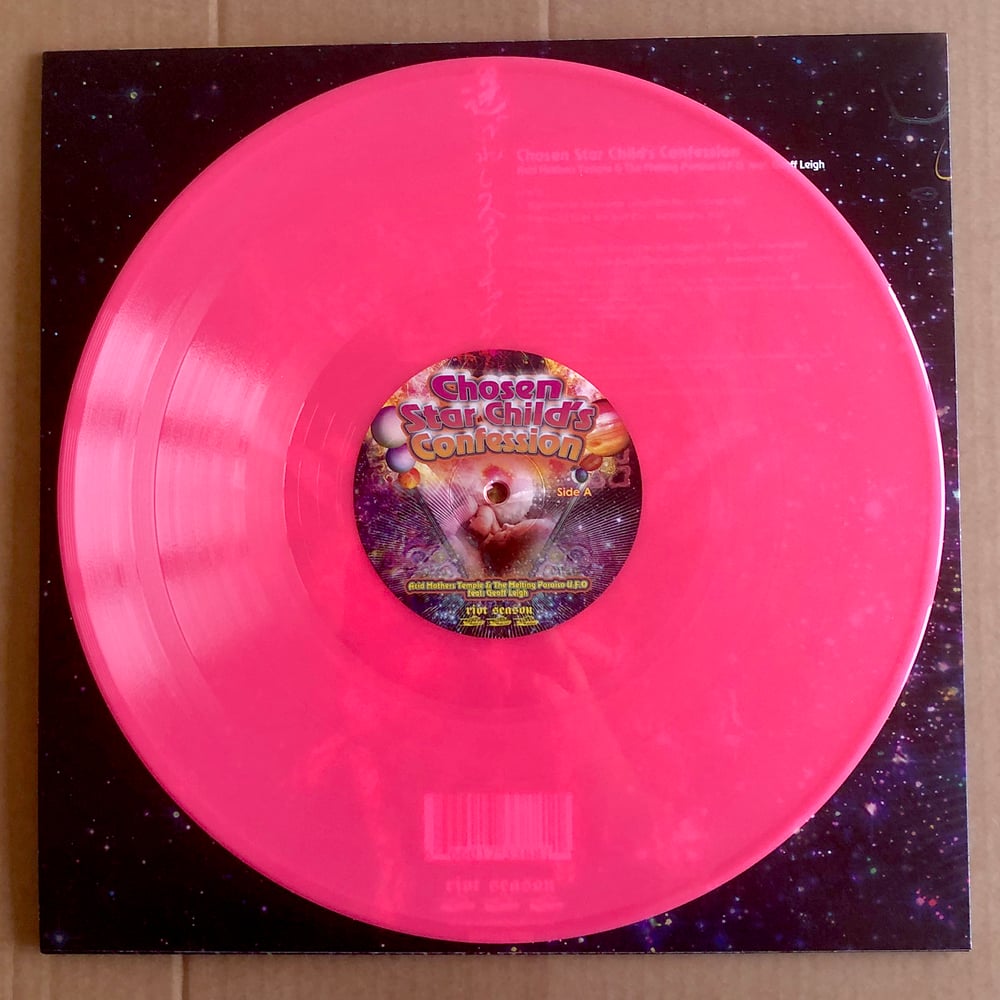 How to place an order :
1. Click on the 'select option' tab, choose what you want from the list
2. Click 'add to cart', it's now in your shopping basket
3. If you want multiple items, just go to the relevant release pages and add anything else you want to your cart before going to checkout
4. Done adding stuff?, then go to cart, that little trolley thing top right
5. Check out, it's a simple as that
Now i'll get busy packing and posting it.
Thanks! Andy/RS
CUSTOMERS OUTSIDE THE UK PLEASE NOTE : All non UK shipping prices are for standard airmail only. This does not include any tracking or insurance. If you want to upgrade to registered shipping please click on the OPTIONAL REGISTERED MAIL ADD ON (OUTSIDE UK ONLY) to your cart before you checkout and pay for your order. All you need to do is add it to your shopping cart as you would any other item, and that £5.00 will cover the cost of upgrading your order to registered mail.
artist: ACID MOTHERS TEMPLE FEATURING GEOFF LEIGH
title: 'Chosen Star Child's Confession'
catalogue # REPOSELP088
format: Pink Vinyl LP * Mail Order Exclusive *
UPC: 666017338811

LP Tracklisting
A1. Nightmarish Heavenly Labyrinth (7:50)
A2. Diamond Eyes Are Hurt (11:33)
B1. Cometary Orbital Drive (Christal Trigger 2199) (13:34)
B2. Infected J also Live Beast Catastrophe (6:24)
The career of Acid Mothers Temple has been an interesting and varied one. With well over 200 releases to their name since 1996, the band have certainly put in the hard yards. Recent times have seen a resurgence in their underground cult popularity.

Between Autumn 2014 and December 2015, core AMT members Tsuyama Atsushi (bassist / vocalist) and Shimura Koji (drums) left the band. Original members Makoto Kawabata & Hiroshi Higashi took this as their chance to create a new line-up and that this was a good chance to refresh the band with new members.

The last Acid Mothers Temple album released by Riot Season was 'Reverse Of Rebirth in Universe' in 2018 which was incredibly well received, and is now into it's fourth vinyl pressing. For that album the newly settled line up featuring new boys Wolf (bass), Satoshima Nani (drums) and Jyonson Tsu (vocals) re-recorded old AMT classics and a few new jams. The album and subsequent world tour were incredibly well received, not only by long time AMT diehards but also a whole new crowd who were discovering the band for the first time, either via the album of the show, which included the bands first appearance at Glastonbury Festival in summer 2019.

Now we finally get to 'Chosen Star Child's Confession', the latest studio album from the band which should be considered the genuine 'first album' of this new line-up with the added presence of Geoff Leigh (ex Henry Cow)

In the bands own words ...

"We had recording session with Geoff Leigh (ex. Henry Cow) at the beautiful Sam and Rachel's recording studio in London in July 2018 (with work completed back in Japan in 2019). It was the first year of the new vocalist Jyonson. We recorded some our standards and classics also new jam session. We found many musical direction, daydream psychedelic, dubby jazz groove, Si-Fi trance, experimental exotic chaos, etc... it's the truly beginning of Acid Mothers Temple's new era!"
Acid Mothers Temple & The Melting Paraiso U.F.O. at the time of this
recording were :
Kawabata Makoto : guitars, bouzouki, synthesizer, extreme bass, tambura,
field recordings, speed guru
Higashi Hiroshi : synthesizer, fishing rod
Jyonson Tsu : voices, bouzouki, midnight whistler
Satoshima Nani : drums, another dimension
Wolf : bass, space & time
and
Geoff Leigh : saxophone, flute

recorded at Sam and Rachel's (London) on 25th Jul. 2018 and Acid Mothers
Temple on Aug. 2019
engineered by Sam Ayres and Rachel Kenedy (Sam and Rachel)
produced & mixed by Kawabata Makoto
art work by Yoda Masaki
special thanks to Tom Relleen, Morgan Peckosh and Graham "Kumiaicho" Dyer