TROPICAL TRASH 'UFO Rot' Vinyl LP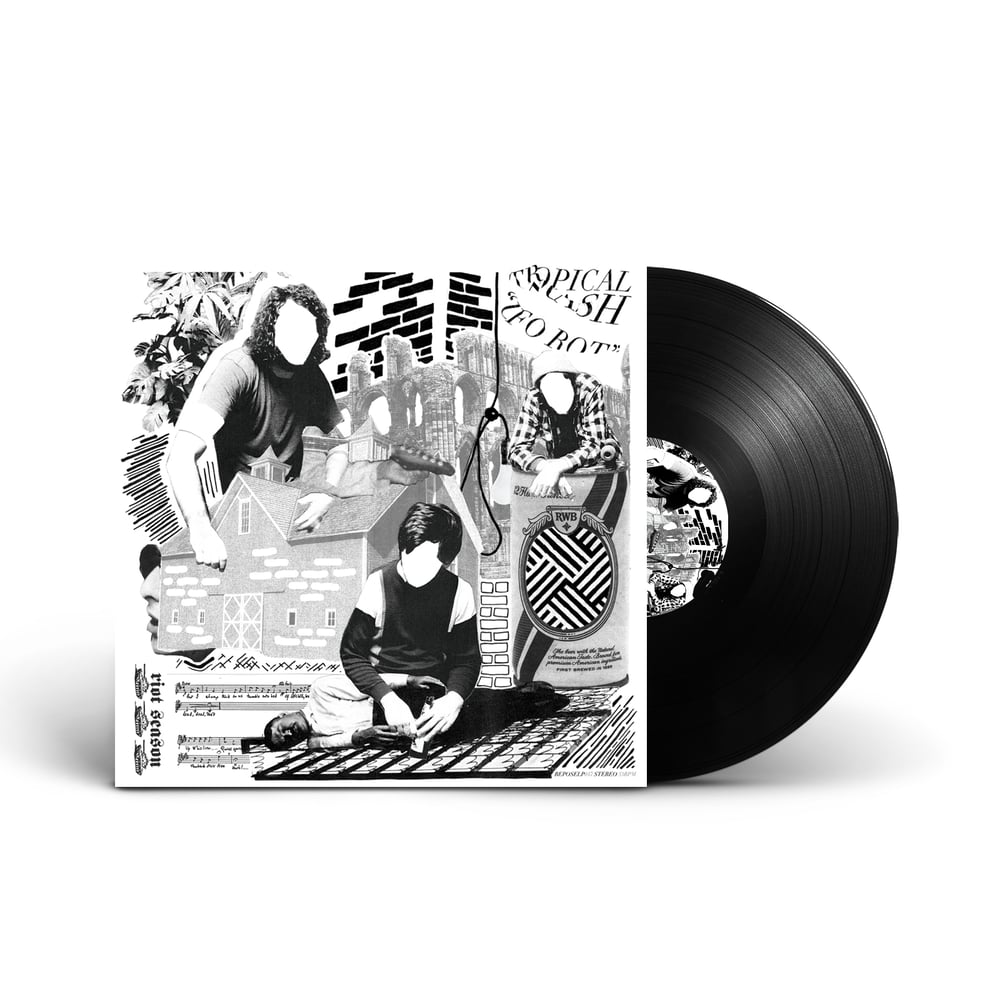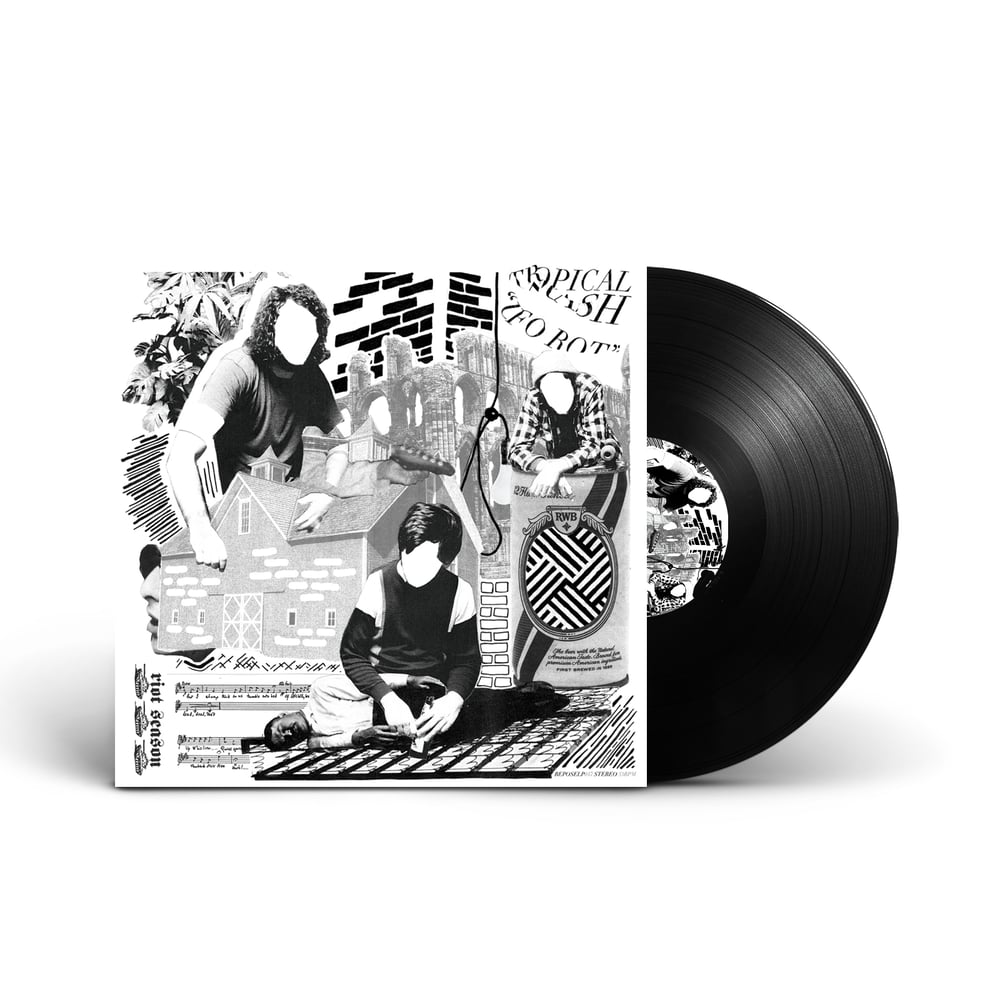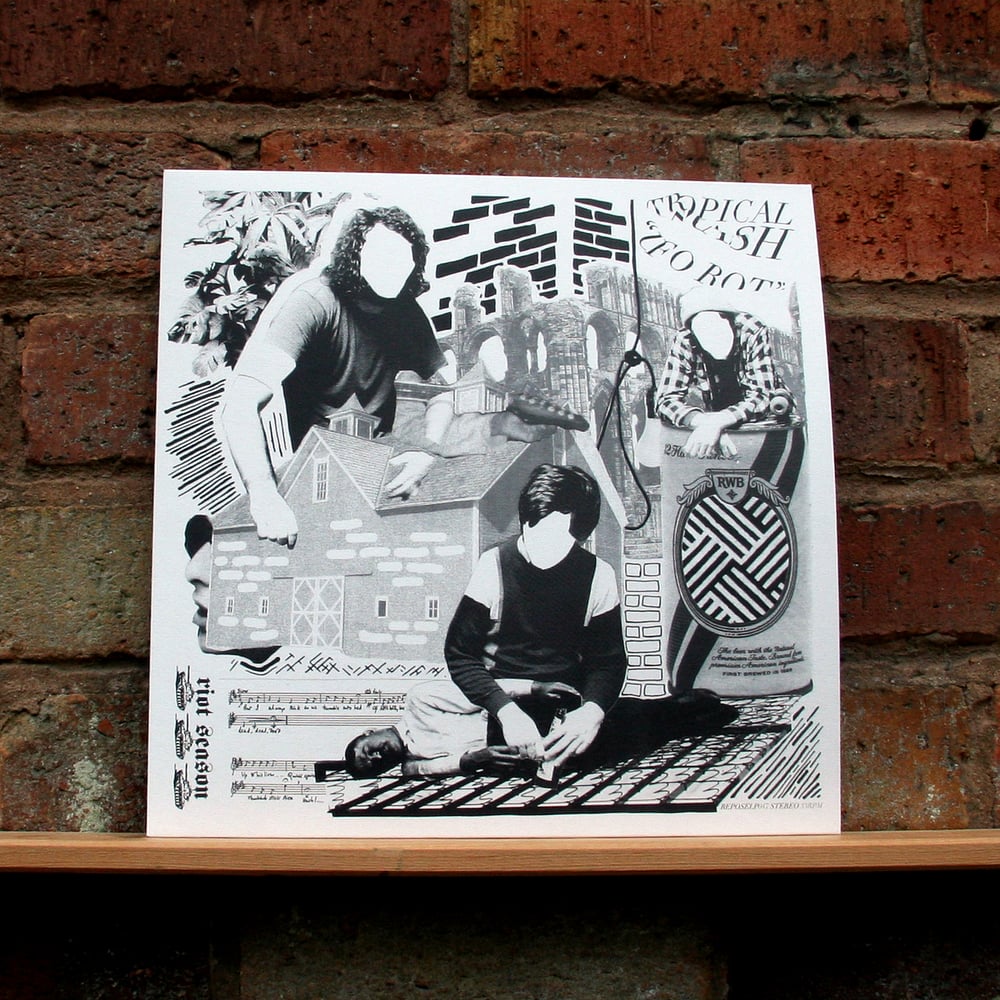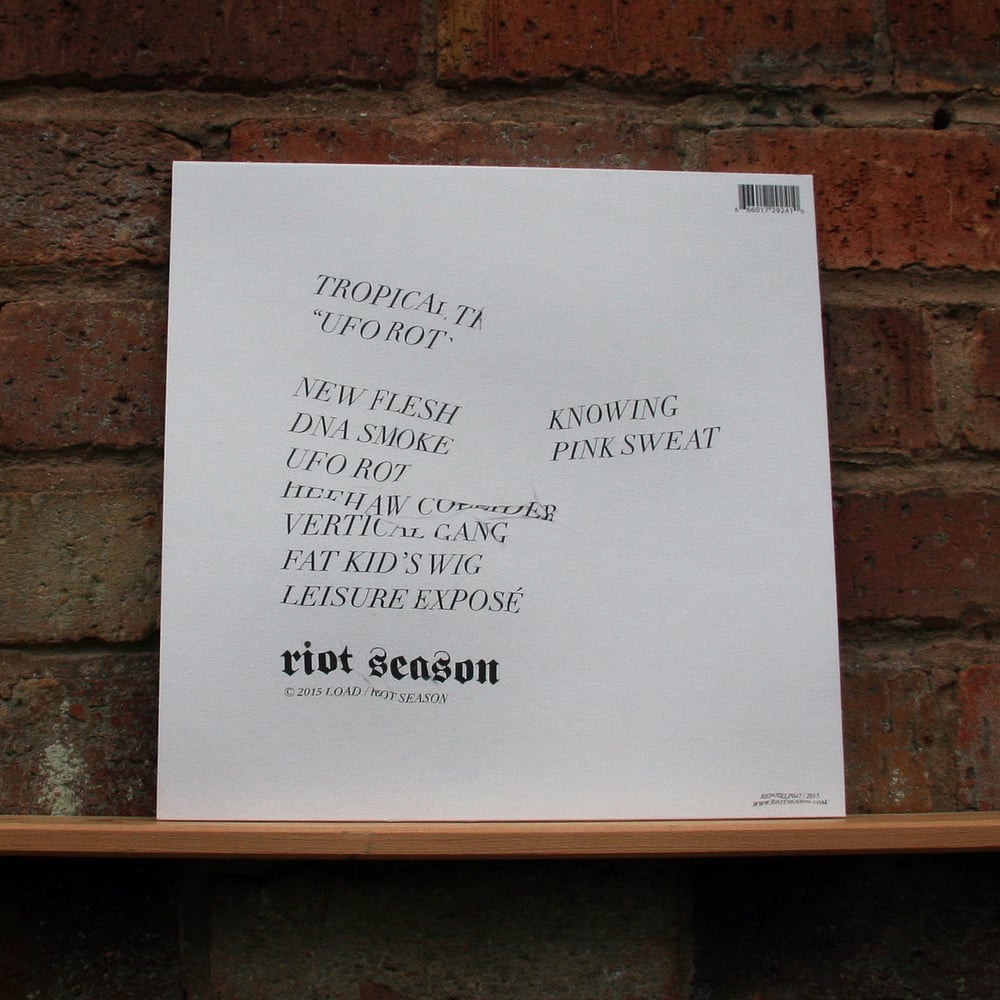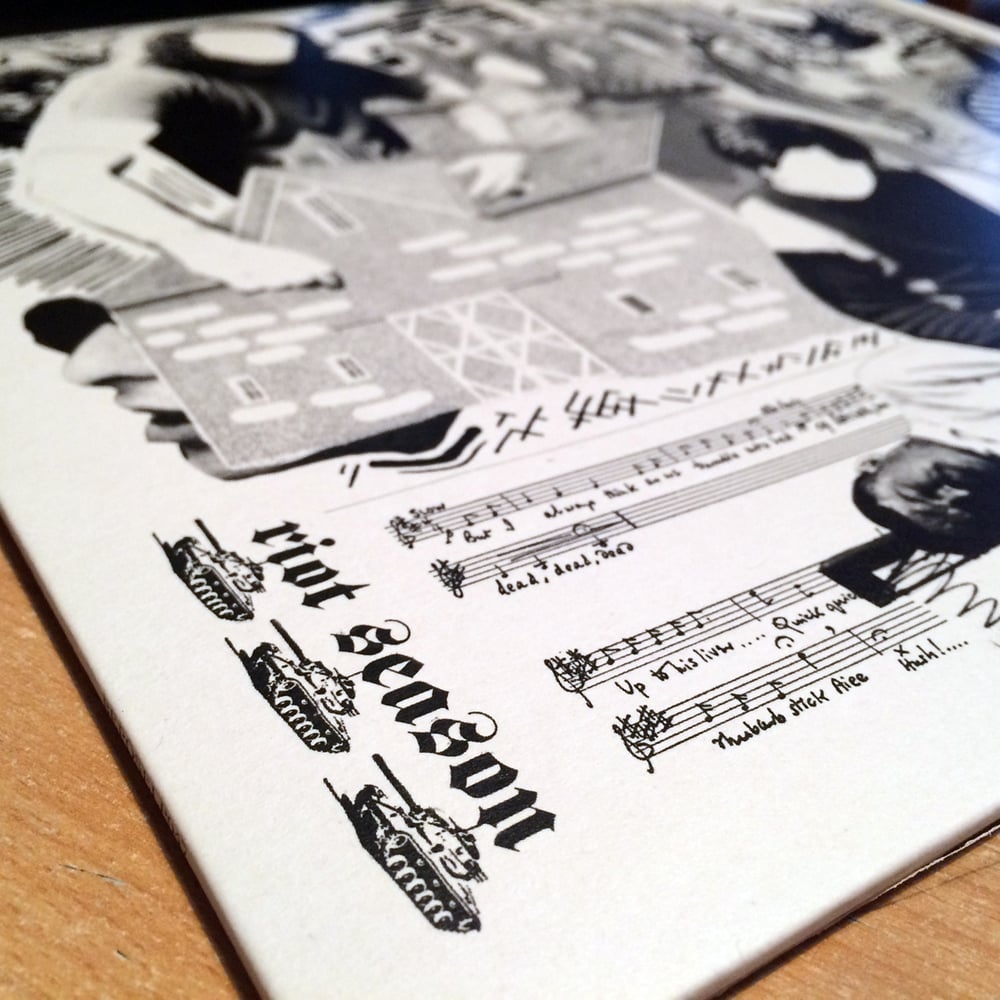 artist: TROPICAL TRASH
title: UFO Rot
format: Vinyl LP
catalogue # REPOSELP047
UPC# 6 66017 29241 0
LP Tracklisting :
A1. New Flesh (2:12)
A2. DNA Smoke (1:06)
A3. UFO Rot (2:13)
A4. Heeshaw Collider (2:04)
A5. Vertical Gang (3:24)
A6. Fat Kids Wig (2:01)
A7. Leisure Exposure (3:41)
B1. Knowing (9:06)
B2. Pink Sweat (8:24)
European edition exclusive to Riot Season. Load Records handling US. Both editions have TOTALLY different sleeve artwork.
"Jacked up power choogle from Kentucky-bred sound masons with stun ghats set to liquify"
Hailing out of Louisville, Kentucky, Tropical Trash have been making loud, abrasive lo-fi indie rock for the last 5 years or so. They've taken that classic post-hardcore recipe that 90's Louisville bands like Rodan brought to centre stage, but tweaked it into their own unique aggressive brand. After releasing a pair of awesome 7 inch records and a few appearances on cassette, the band finally come together for their official debut album, 'UFO Rot' released here in UK/Europe via Riot Season and in the states via Load Records. To make each version identifiable, the band have designed two separate covers for the respective LPs and each version has been cut separately on the respective sides of the Atlantic.
Constantly on the road, the band are touring the States this summer and hit the UK/Europe for three weeks in September, including a debut London show for Upset The Rhythm on Sept 25th.
STYROFOAM DRONE's take on 'UFO Rot' ...
"As far as their sound goes, these guys keep their focus as straightforward as possible, at times stretching things out and getting spacey and experimental, but mostly sticking to the grunge-coated pipeline of metal-influenced punk rock. UFO Rot delivers 9 sludge-flavoured tracks, most of which fall between 2-3 minutes apiece save for two 8+ minute doom-punk dirges.
For the tracks executed as short, sharp bursts of fury, each is dipped in a hot vat of tar and seared until they form a crunchy outer crust. That said, this nasty little album appeals to all of the senses in the gnarliest of ways. Percussion refuses to do anything but stampede forward, backed by thick, buzzing bass and the weight of hook-heavy guitar slime. Vocals are spewed out as raspy, spit-drenched growls, all stirred together to create this fuming pile of garbage that's already doused in gasoline and ready to explode into a roaring fire.
"New Flesh" sets the tone with a pounding rhythm and blown-out guitar noise, setting up their rowdy pace as they go from 0 to 60 in the snap of a finger. Self-titled track "UFO Rot" unfolds as an aggressive anthem with spoken-word vocals and an unrelenting, can-opening beam of guitar fuzz. There's a metal-inflected solo woven in, coming off as stressed and evil as possible. "Leisure Exposure" is another crushing entry on the LP, angrily tossing you into a guitar-fueled breakdown that will flatten you like a steamroller. "Pink Sweat" is the monstrous LP closer, leaning on an improvisational and experimental strand of doom-metal punk scum that will have you cowering in the darkest corner of the dungeon this trio trapped you in"
Tropical Trash
Louisville, Kentucky
KOMARA/MARLOWE/DAVIS