HEY COLOSSUS 'Happy Birthday' Vinyl LP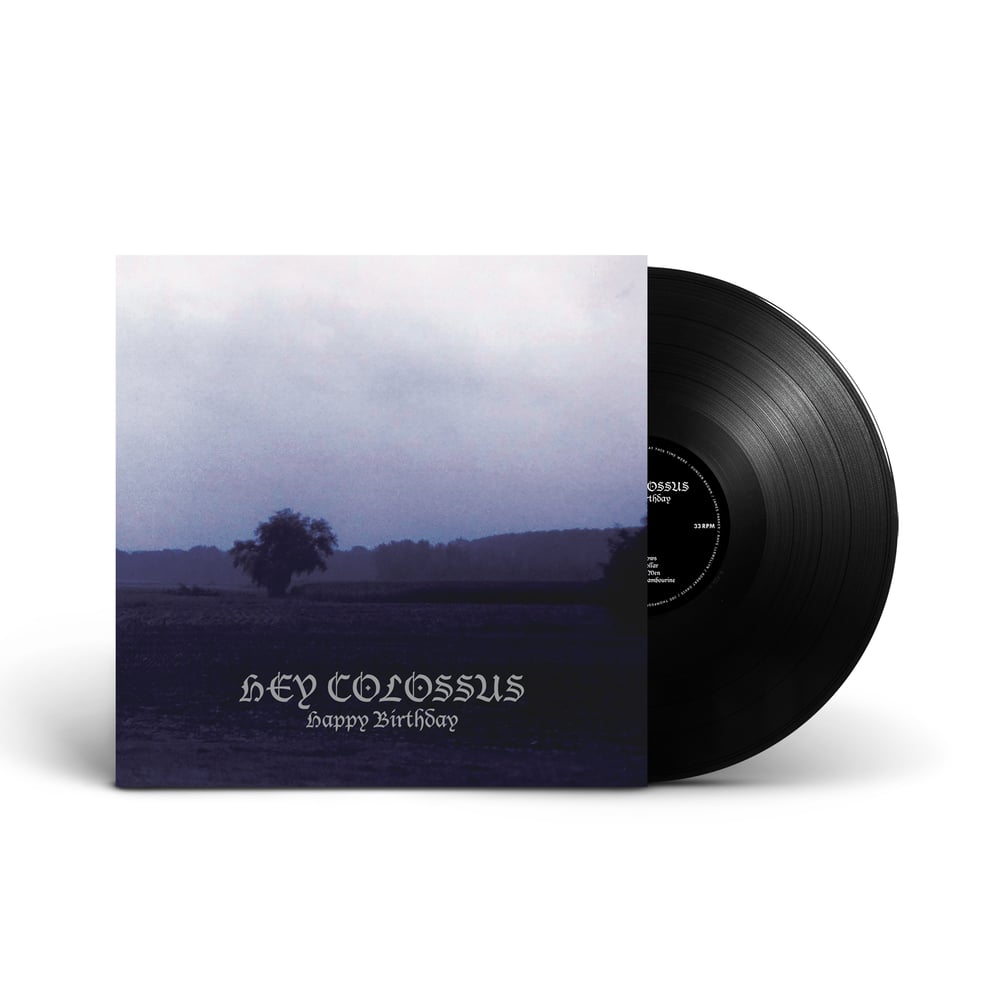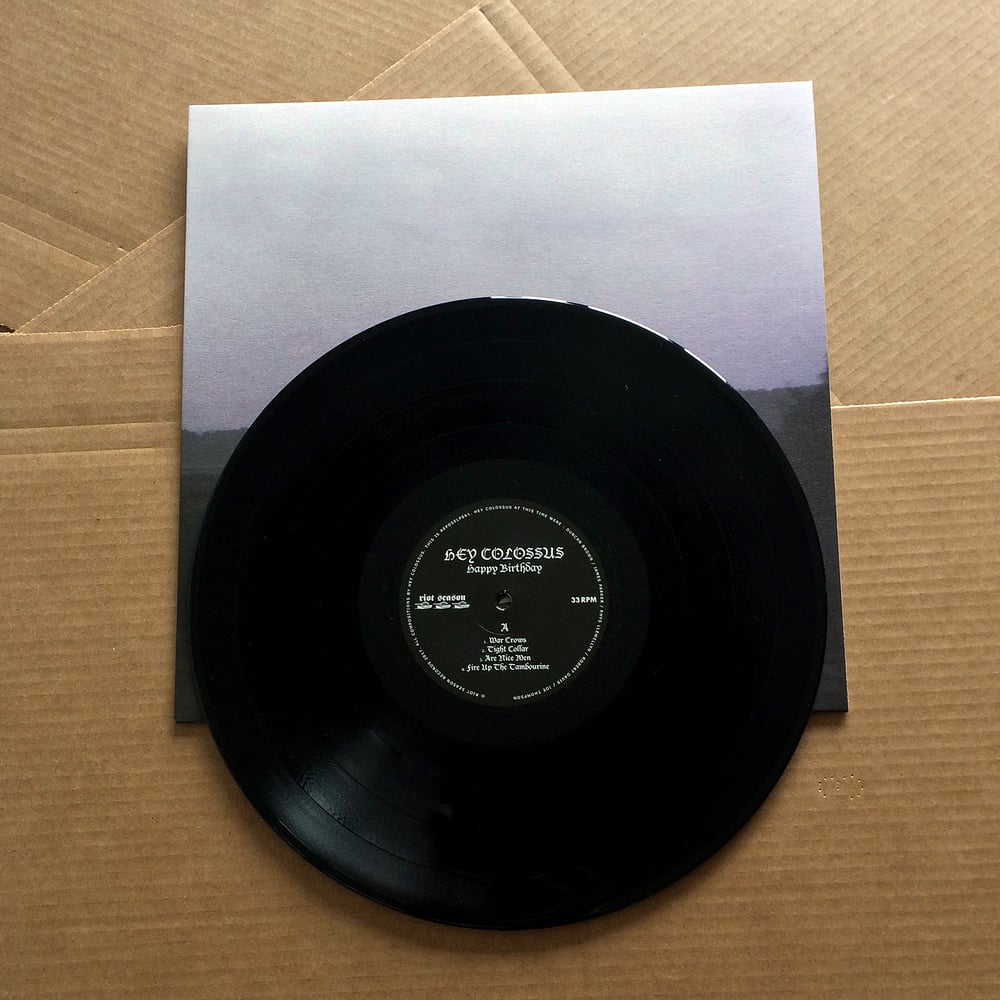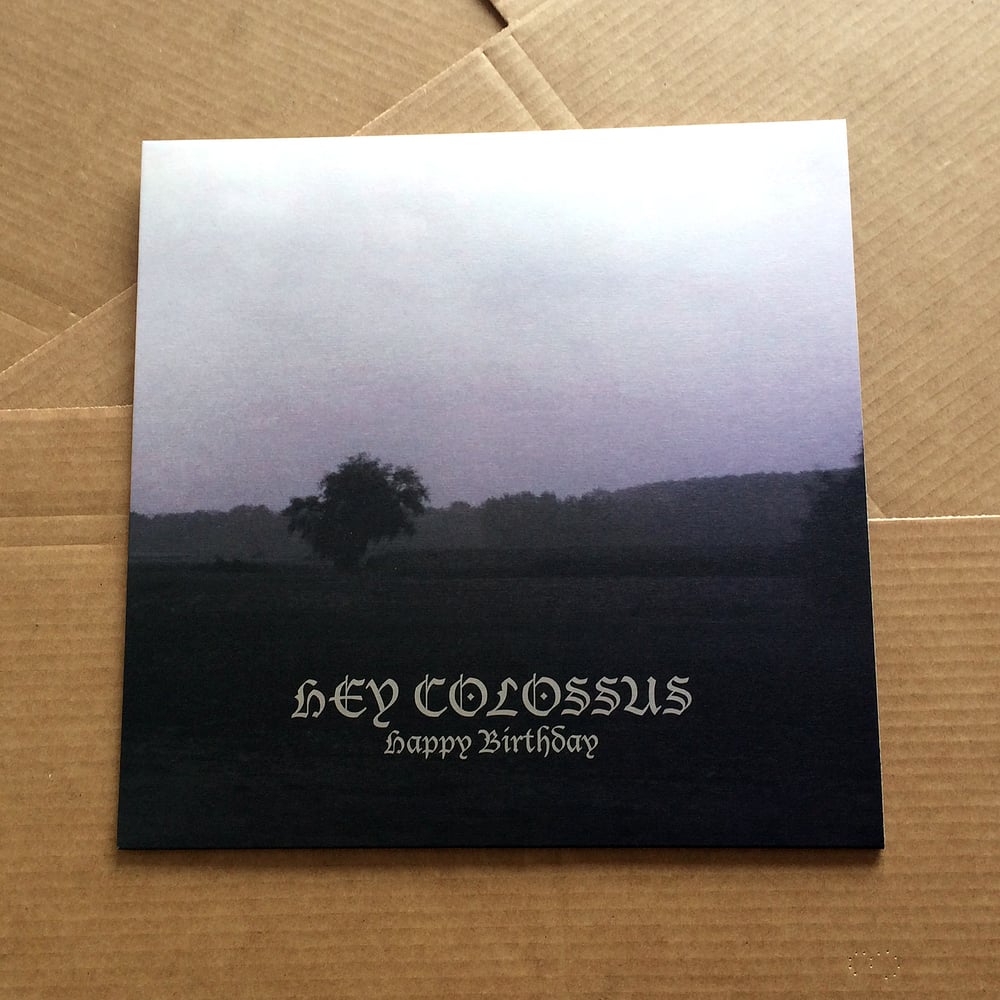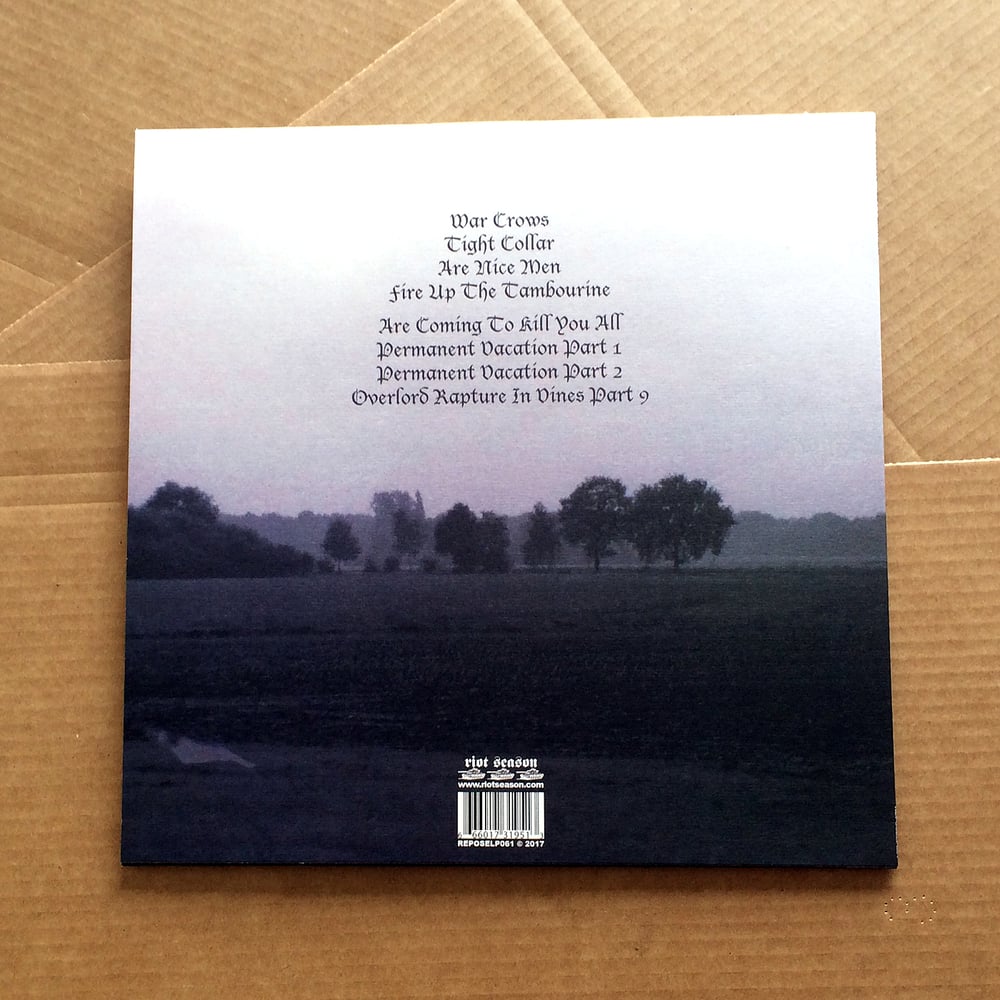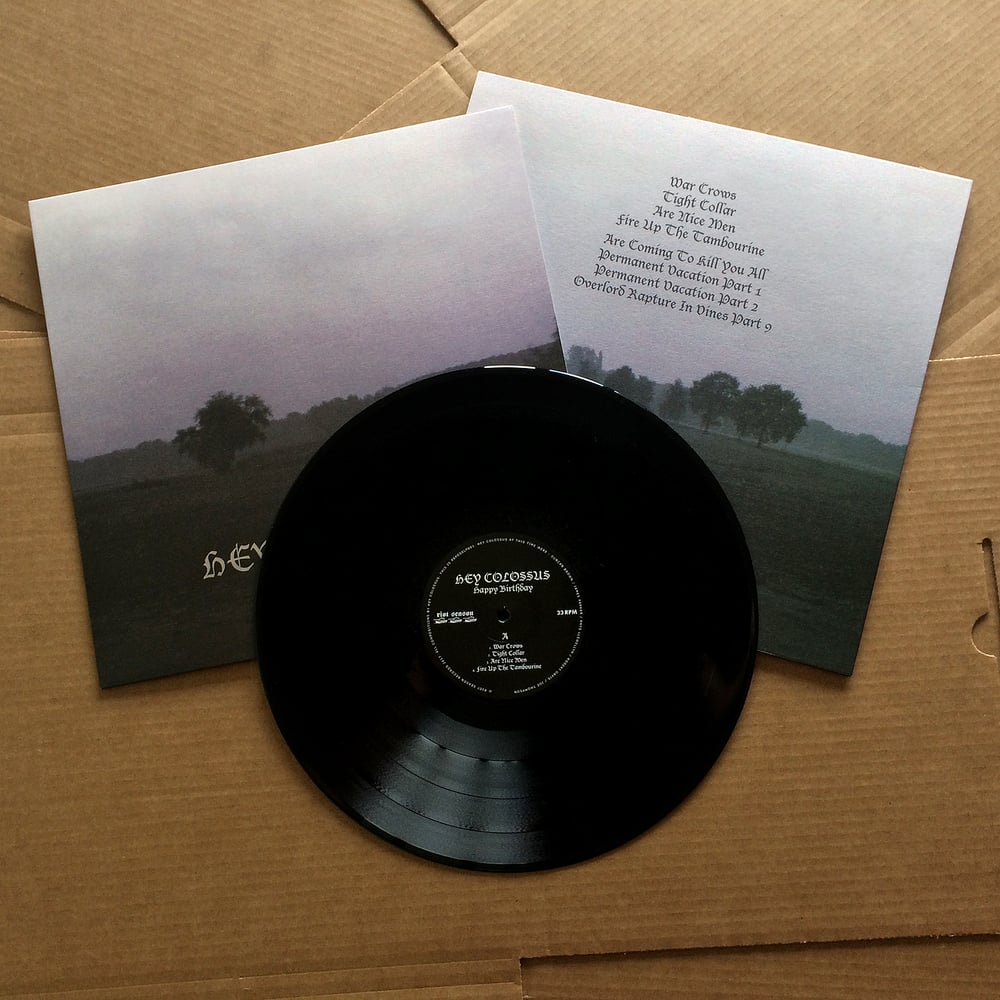 IF YOU ARE BASED IN THE EU, PLEASE READ THE BIG NOTICE ON THE FRONT PAGE REGARDS THE POTENTIAL FOR YOU PAYING TAX/VAT UPON RECEIVING GOODS. I CANNOT DO ANYTHING ABOUT THIS OBVIOUSLY. THAT'S THE LAW.
How to place an order :
1. Click on the 'select option' tab, choose what you want from the list
2. Click 'add to cart', it's now in your shopping basket
3. If you want multiple items, just go to the relevant release pages and add anything else you want to your cart before going to checkout
4. Done adding stuff?, then go to cart, that little trolley thing top right
5. Check out, it's a simple as that
Now i'll get busy packing and posting it.
Thanks! Andy/RS
CUSTOMERS OUTSIDE THE UK PLEASE NOTE : All non UK shipping prices are for standard airmail only. This does not include any tracking or insurance. If you want to upgrade to registered shipping please click on the OPTIONAL REGISTERED MAIL ADD ON (OUTSIDE UK ONLY) to your cart before you checkout and pay for your order. All you need to do is add it to your shopping cart as you would any other item, and that £5.00 will cover the cost of upgrading your order to registered mail.
Originally released on CD only way back in 2008 (Cat# REPOSECD018) this is the first time this colossal Colossus album has ever been available on vinyl. Why? ... don't ask.
artist: HEY COLOSSUS
title: 'Happy Birthday'
catalogue # REPOSELP061
format: Black Vinyl LP
LP Tracklisting :
A1. War Crows (5:07)
A2. Tight Collar (5:29)
A3. Are Nice Men (7:04)
A4. Fire Up The Tambourine (4:54)
B1. Are Coming To Kill You All (6:37)
B2. Permanent Vacation Part 1 (2:08)
B3. Permanent Vacation Part 2 (2:21)
B4. Overlord Rapture In Vines Part 9 (12:49)
In Their Own Words ...
'Happy Birthday' was Hey Colossus's 4th album, and it was originally released by Riot Season back in 2008 on CD only.
The album marked the beginning of chapter two for the band, it was the first for Riot Season, the first where the wings were spread and the band took flight. Total noise rock, 100% out there sounds. The band was a 5 piece at the time and had just completed a tour of Spain that was riddled with ups and downs but mainly full of future talk.
Having done three albums on their own label the main topic was what next? 'You gotta keep moving' is the bands mantra, still is to this day - check the three recent records on Rocket Recordings and compare them to the first records.
It was time to move away from conventional song writing and screw with the heads.
'Happy Birthday' was recorded in Dropout, South London. The only label they sent it too was Riot Season as Mainliner, Shit And Shine and Circle were doing stuff with them at that time. Riot Season said YES so the CD was released. It was the beginning of the NOISE ROCK TRILOGY (HA-HA!) all on Riot Season, 'Happy Birthday', 'Eurogrumble Vol 1' and 'RRR'.
Now, nine years later it's finally time for the vinyl version. No tweaks. No new mastering bullshit. Nothing different. Same songs, on a slab of classic black vinyl.
Original Press Release :
From headlong infusions of psychedelic rock to the limitless furrows of doom, in "Happy Birthday" London's Hey Colossus has constructed an all conquering citadel of experimental/metal disrepair.
The album is a rampaging fire-cloud of super stoked riffs and ever mounting walls of feedback, a rough house collection of battering new songs driven at sweltering pace by a band with a fearless momentum.
This the record that the band has always threatened to unleash - a pitch black album for our ever scorched earth.
Hey Colossus at this time were
Duncan Brown
James Parker
Rhys Llewellyn
Robert Davis
Joe Thompson