DOPE PURPLE 'Grateful End' Yellow Vinyl LP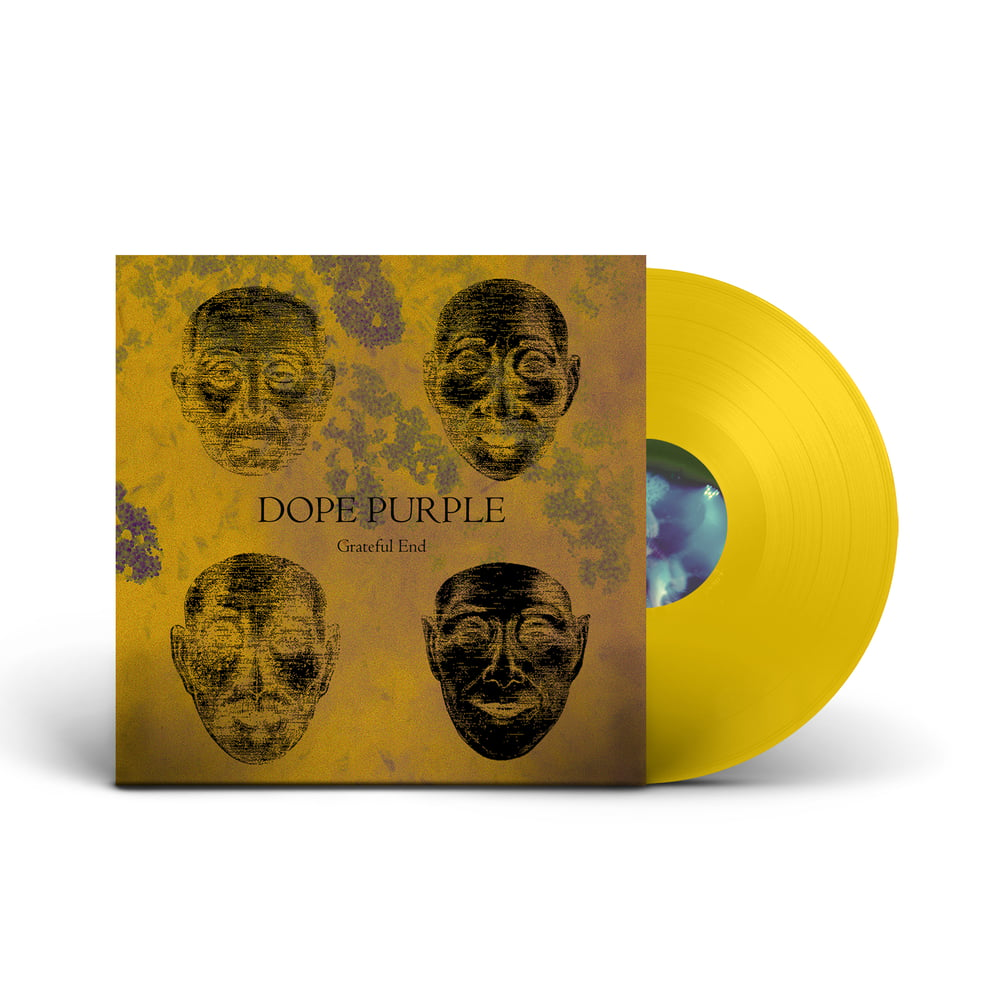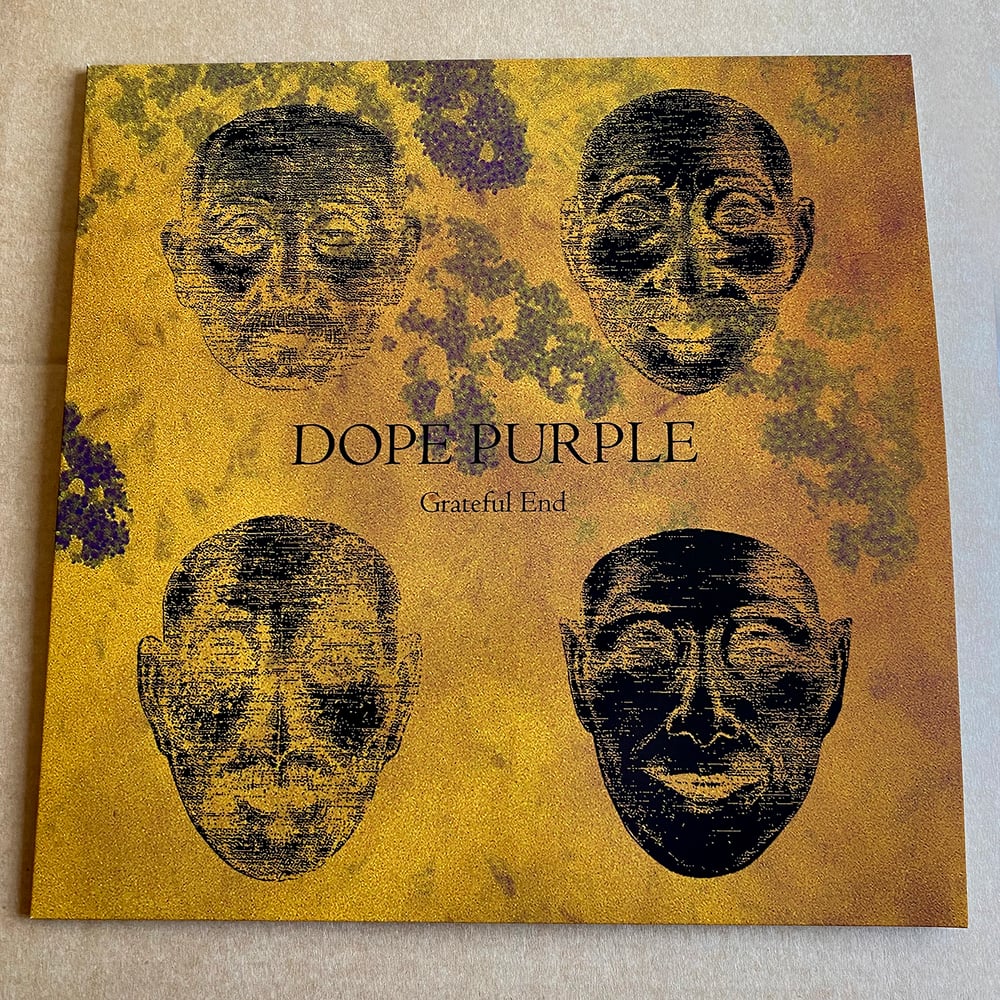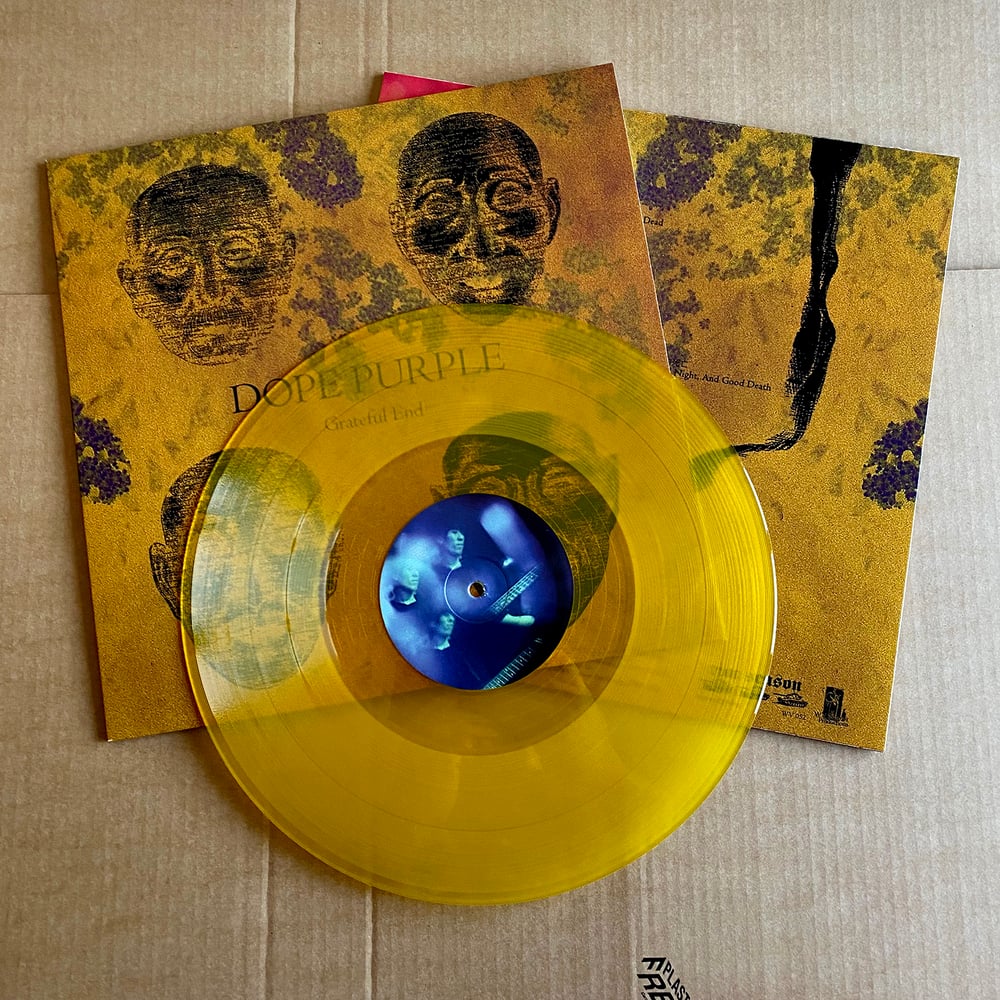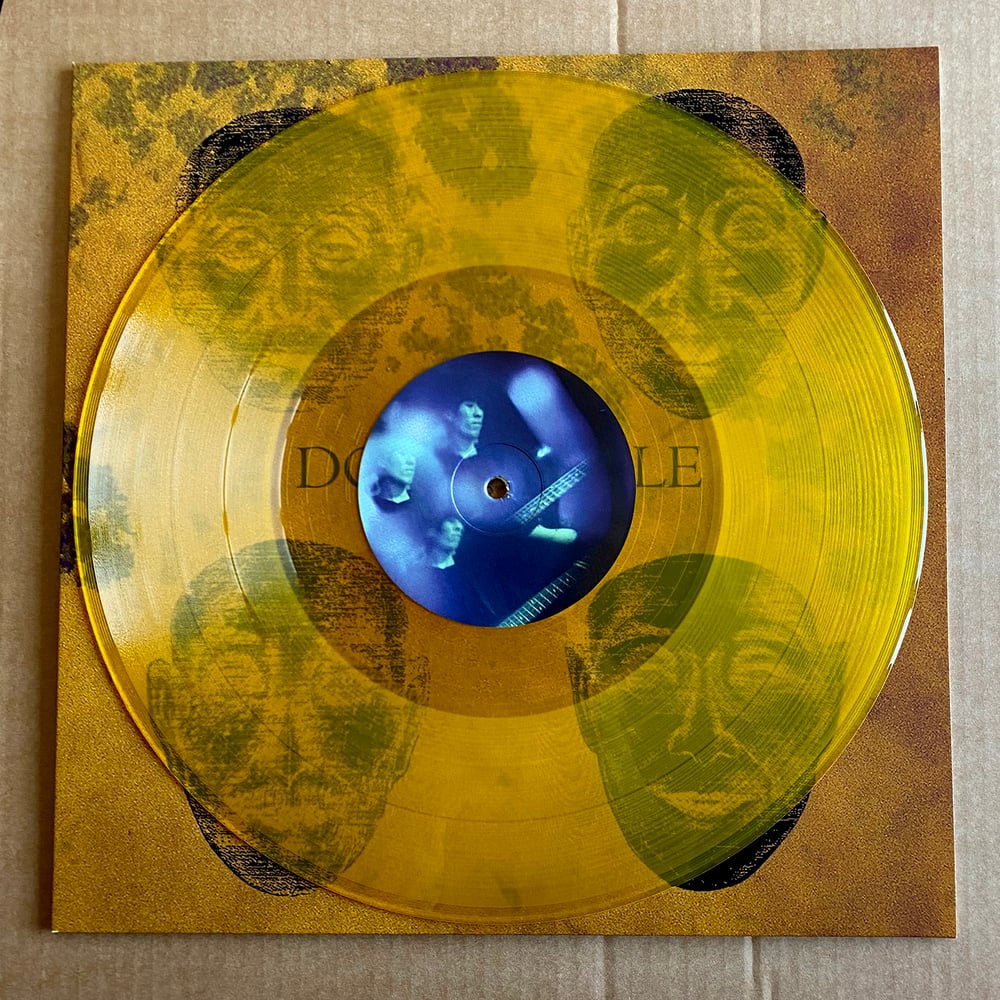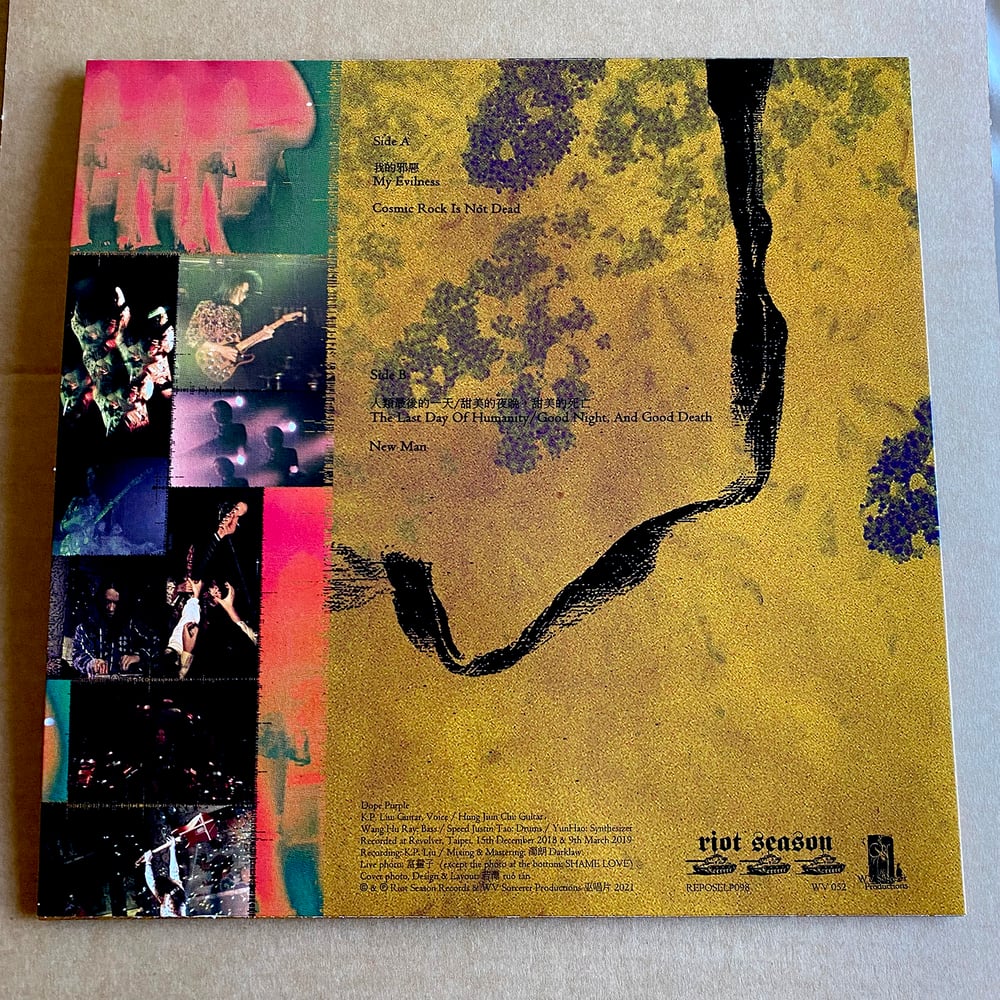 How to place an order :
1. Click on the 'select option' tab, choose what you want from the list
2. Click 'add to cart', it's now in your shopping basket
3. If you want multiple items, just go to the relevant release pages and add anything else you want to your cart before going to checkout
4. Done adding stuff?, then go to cart, that little trolley thing top right
5. Check out, it's a simple as that
Now i'll get busy packing and posting it.
Thanks! Andy/RS
CUSTOMERS OUTSIDE THE UK PLEASE NOTE : All non UK shipping prices are for standard airmail only. This does not include any tracking or insurance. If you want to upgrade to registered shipping please click on the OPTIONAL REGISTERED MAIL ADD ON (OUTSIDE UK ONLY) to your cart before you checkout and pay for your order. All you need to do is add it to your shopping cart as you would any other item, and that £5.00 will cover the cost of upgrading your order to registered mail.
---------------------------------
artist: DOPE PURPLE
title: 'Grateful End'
catalogue # REPOSELP098
format: Yellow Vinyl LP

LP Tracklisting

A1. 我的邪惡 My Evilness (7:05)
A2. Cosmic Rock Is Not Dead (9:01)

B1. 人類最後的一天/ 甜美的夜晚,甜美的死亡 The Last Day of Humanity/ Good Night, and Good Death (10:36)
B2. New Man (4:37)
Limited edition transparent yellow vinyl LP housed in a 350gsm printed outer sleeve with black polylined inner bag. Initial mail order copies come with a free circular purple 'dope' sticker.
This is a co release with WV Sorcerer records with 500 records total pressed.
In their own words ...
"Grateful End" is our album release in 2019 in the form of CD and cassette.

The title "Grateful End" clearly shows that this is our album with the theme of "End", such as "The Last Day of Humanity" and "Good Night, Good Death" are two of our songs with the theme of "End". However, this album also has another theme of " Live", in fact most of the songs on this album are based on our imagination of "Live". "End" is not the antonym of "Live", "End" is just one of the stages of "Live", in other words "End" is also our "Live". "Grateful End" is a meaningful "End" for people struggling to "Live". It is only when the "End" comes together with "Live" that we can find significance in it and pay attention to how people face the "End" of "Live". The End of something enables us to understand "Live".

Most of the tracks for Grateful End was recorded in 2018, before the epidemic, so our music doesn't reflect the situation of epidemic, but there was a time in 2020 when I thought about the reality that humanity was facing the last day of humanity. Thanks to the efforts of many people, humanity is not yet extinct, and thanks to the help of many people, we can now release this vinyl. We are very grateful to all of you.

But at the same time, the plight of the epidemic has re-emerged many humanity and morality issues that we have avoided looking at. Maybe we won't die out, but if we don't face our humanity squarely, we will lose our humanity in the future and will no longer be human. I don't know what our music can do about humanity, but it is true that music is one of the creations of humanity, and music cannot leave humanity. As music music lovers, our creations will always face humanity. I hope that in the future, after the epidemic is over, we can understand and inspire each other through our live and music.

See you soon.