BLOWN OUT 'Sun Rot' Vinyl LP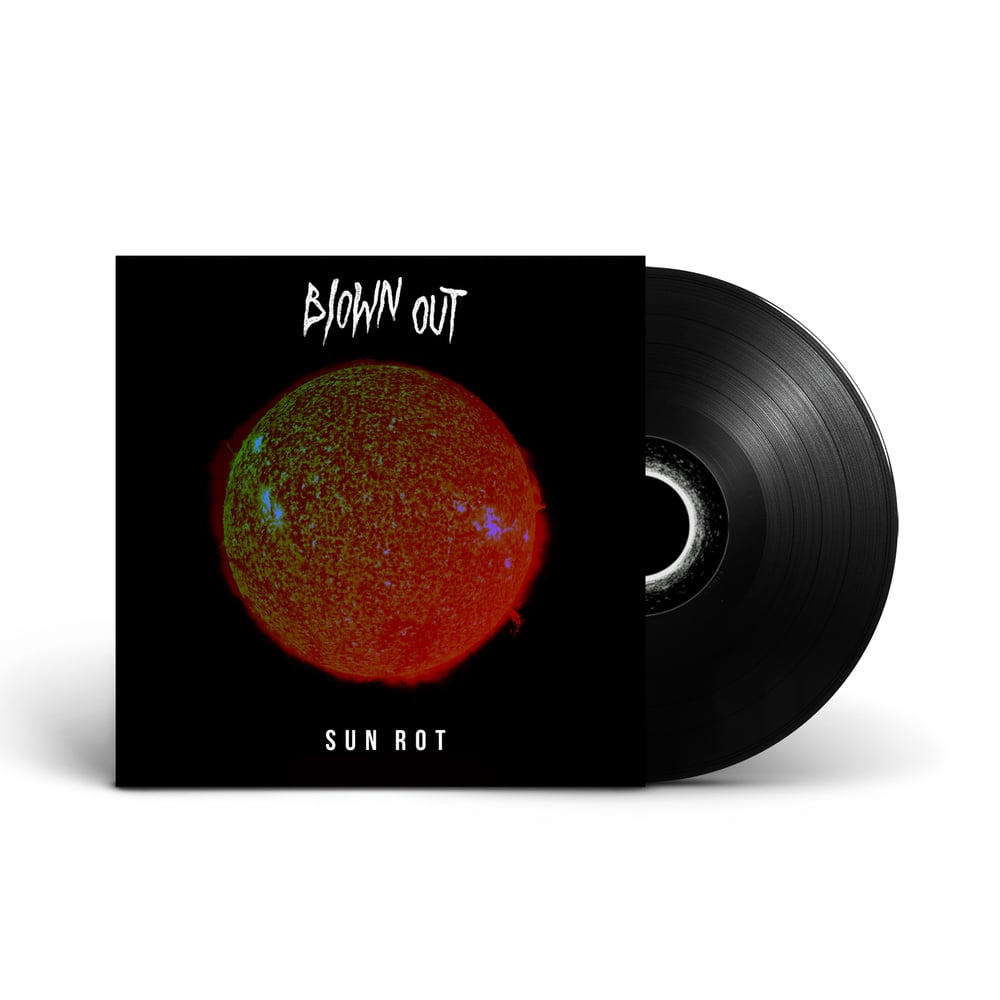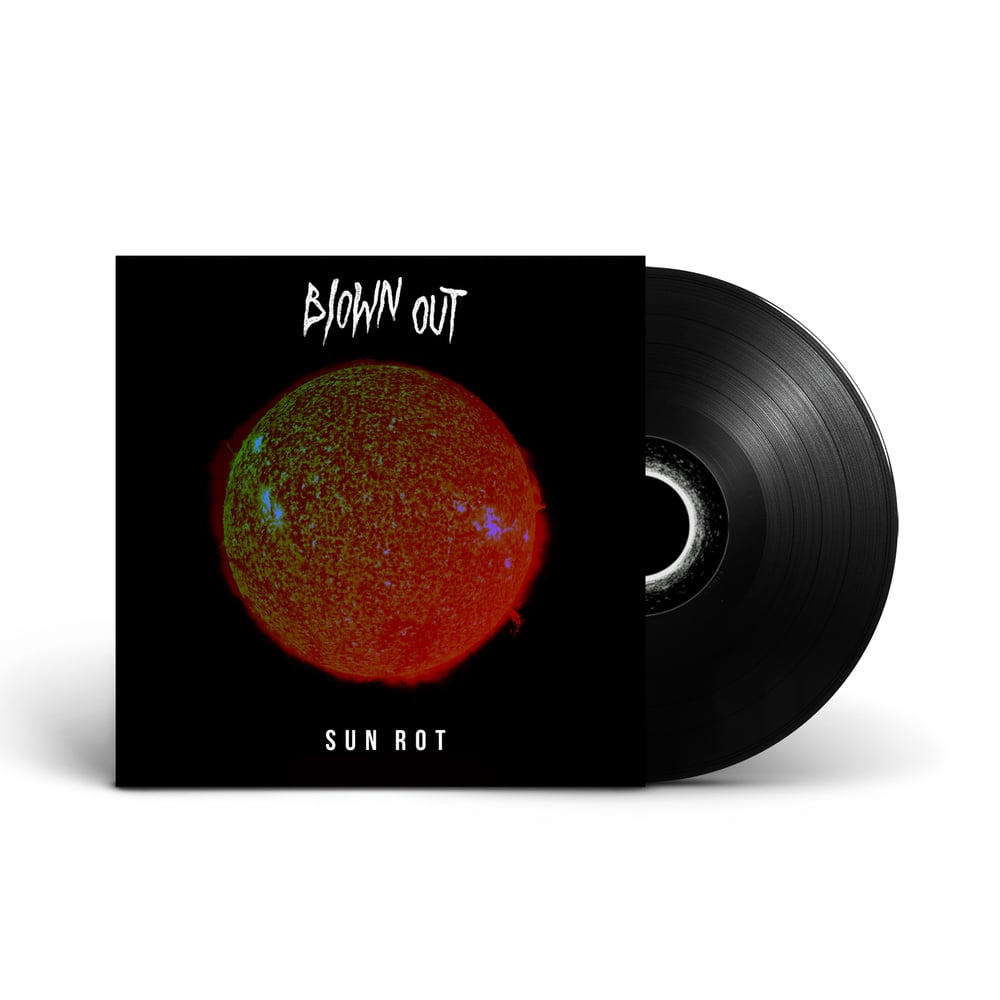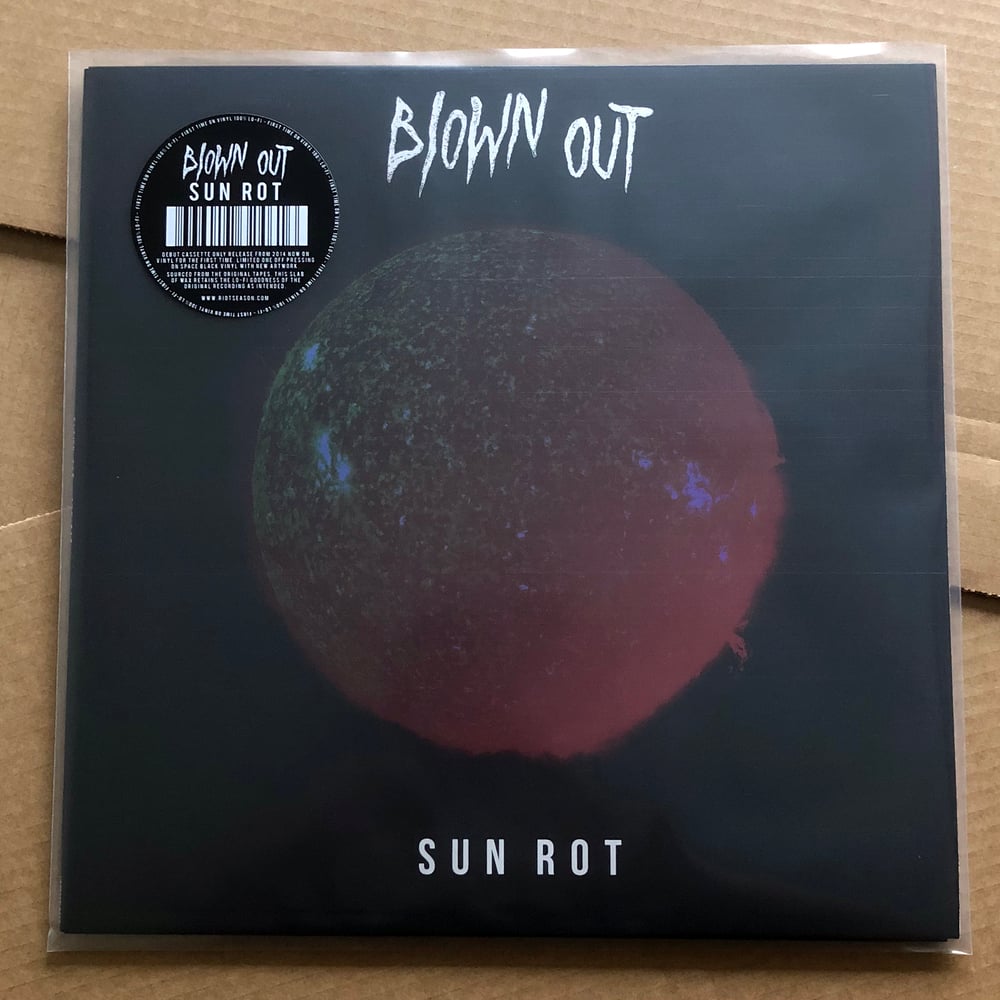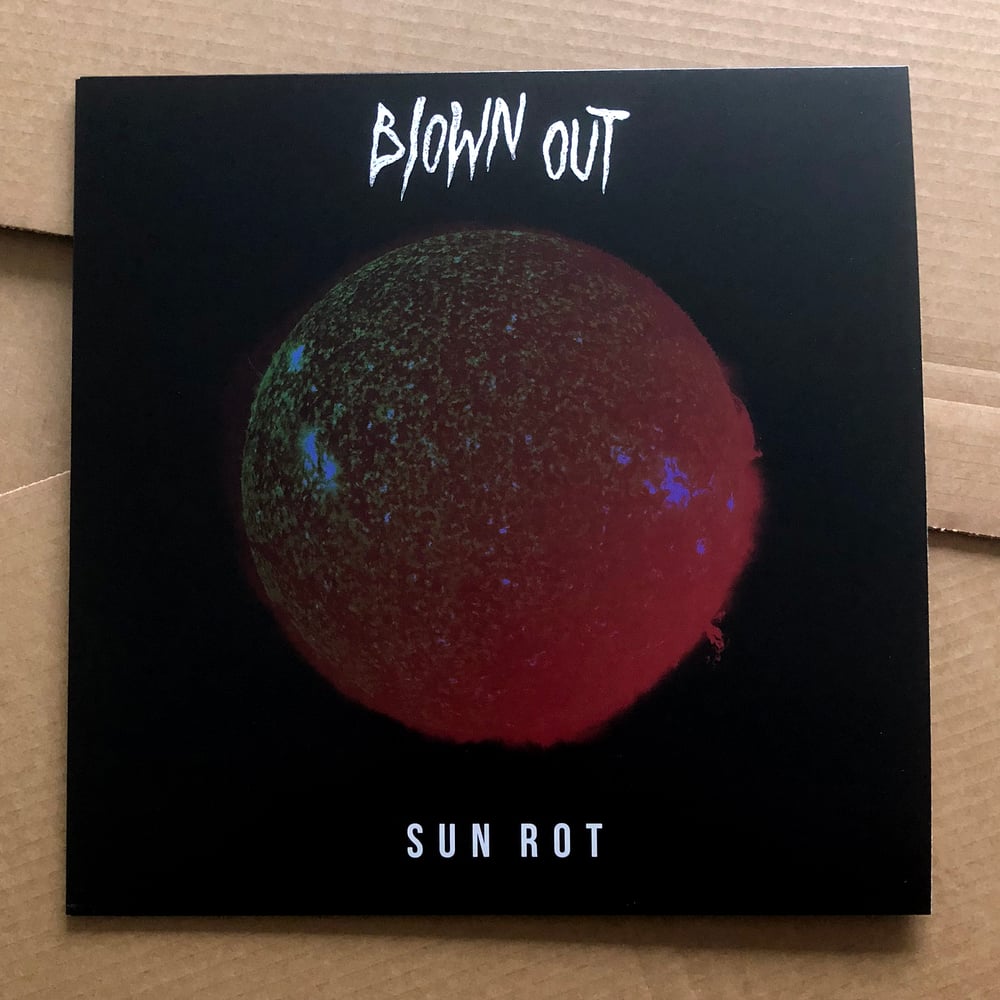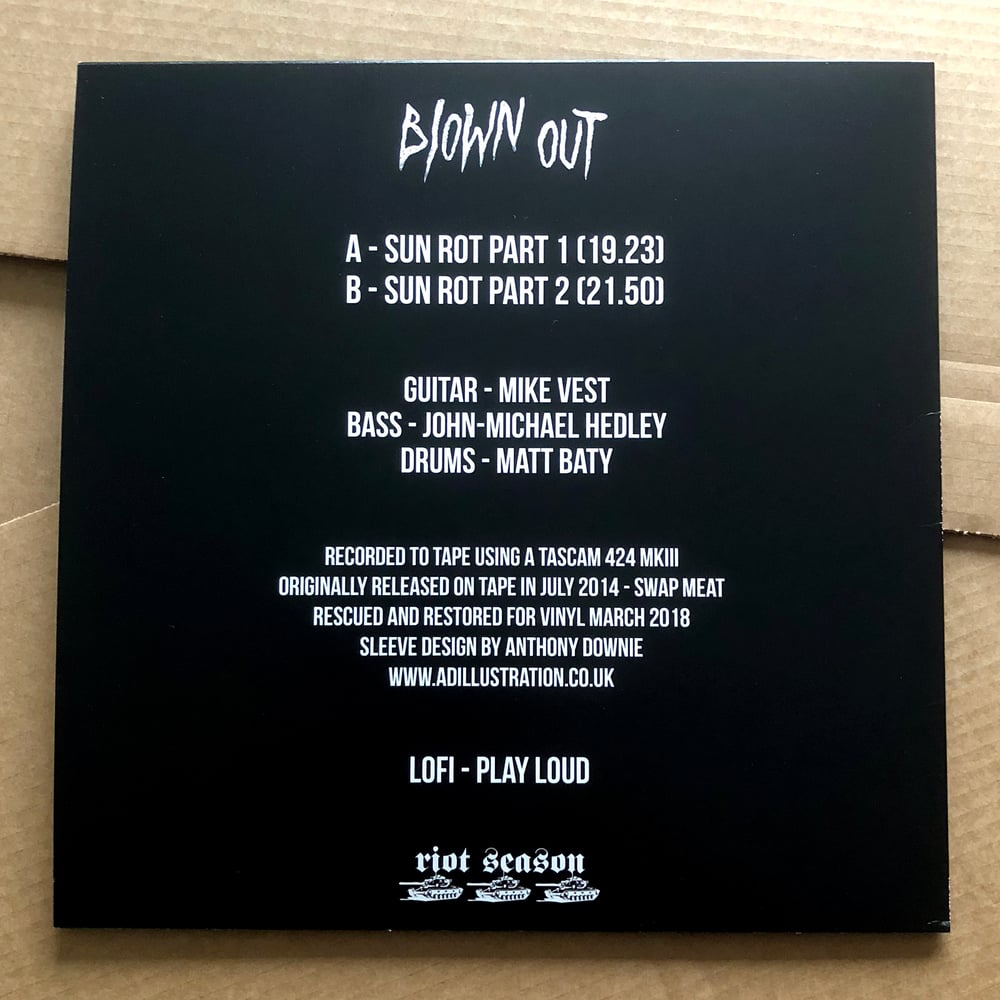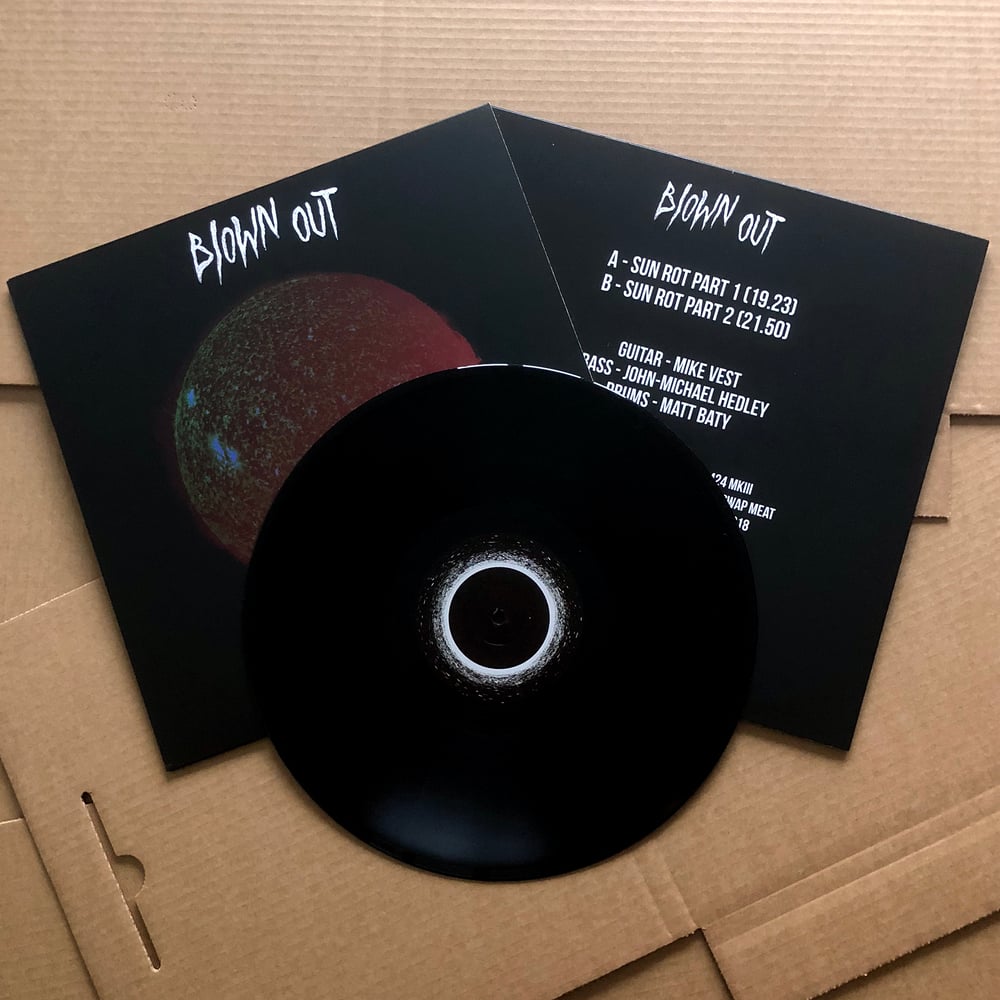 How to place an order :
1. Select option
2. Add to cart
3. Add anything else you want sending with this item to cart
4. Go to cart
5. Check out
Thanks!
CUSTOMERS OUTSIDE THE UK PLEASE NOTE : All non UK shipping prices are for standard airmail only. This does not include any tracking or insurance. If you want to upgrade to registered shipping please click on the OPTIONAL REGISTERED MAIL ADD ON (OUTSIDE UK ONLY) to your cart before you checkout and pay for your order. All you need to do is add it to your shopping cart as you would any other item, and that £5.00 will cover the cost of upgrading your order to registered mail.
artist: BLOWN OUT
title: 'Sun Rot'
catalogue # REPOSELP067
format: Vinyl LP & Download
A. Sun Rot Part 1 (19:23)
B. Sun Rot Part 1 (21:50)
500 only space black vinyl LP housed in a 350gsm printed outer sleeve with black paper inner and download code. The audio has been tweaked very slightly (just to correct a few volume issues) from the original tapes for this vinyl edition, but still retains it's original lo-fi feel
July 2014 was my first encounter with BLOWN OUT label wise.
That's when sister label, Swap Meat Records put out the bands debut physical
release 'Sun Rot' as a limited run tape. That quickly sold out and two
furthers runs were made and also sold out.
Since then, we've released a further four Blown Out releases on Riot Season.
Drifting Way Out Between Suns (2014), New Cruiser (2016), Superior Venus
(2017) and just last week In Search Of Highs Volume 1 (2018).
So what better thing to do next than go back to where it all began and
release 'Sun Rot' on wax at long last. 'Sun Rot' was recorded to tape and
was very lo-fi in nature. We've rescued the original tapes and have tweaked
them for vinyl ever so slightly but it very much remains the lo-fi classic
it once was.
The artwork has been re imagined by the original cover artist, and long time Blown Out artwork collaborator Anthony Downie and it looks sweet.