RIOT SEASON 'Lumbering Mammoth' T-Shirt (Black)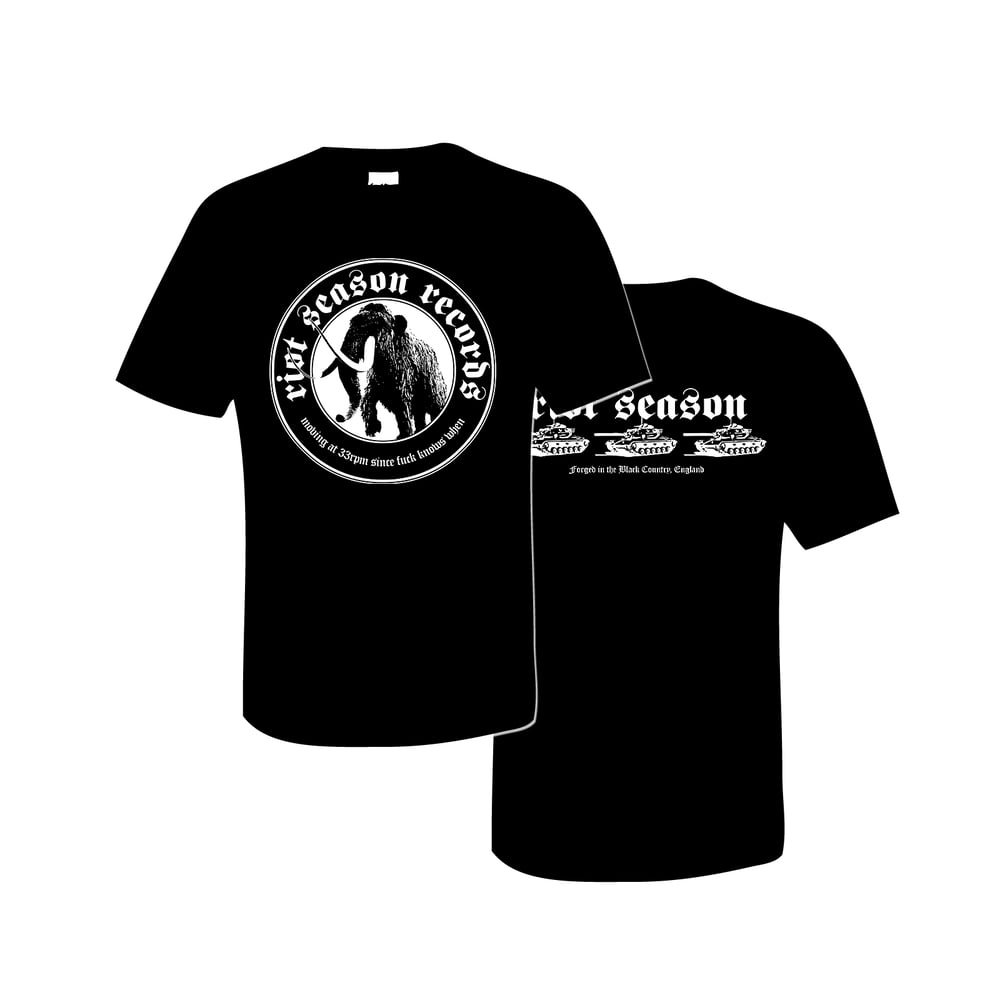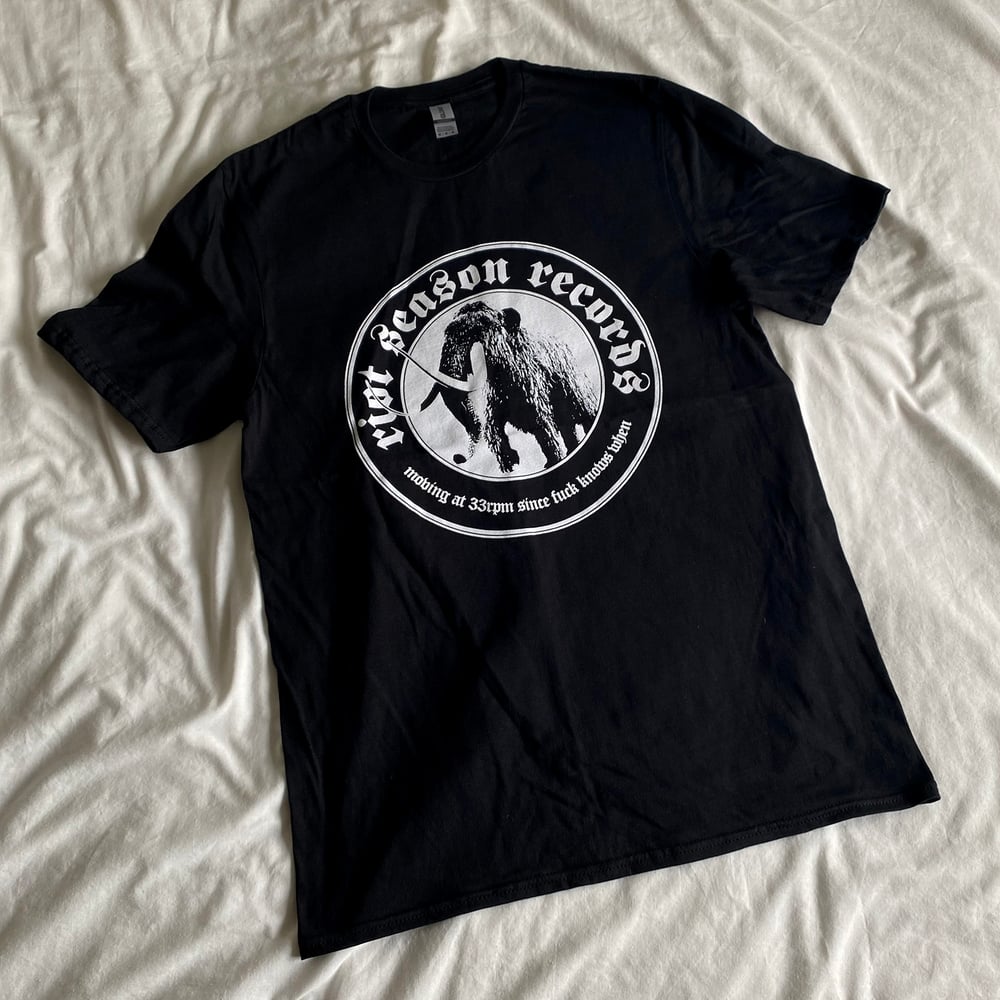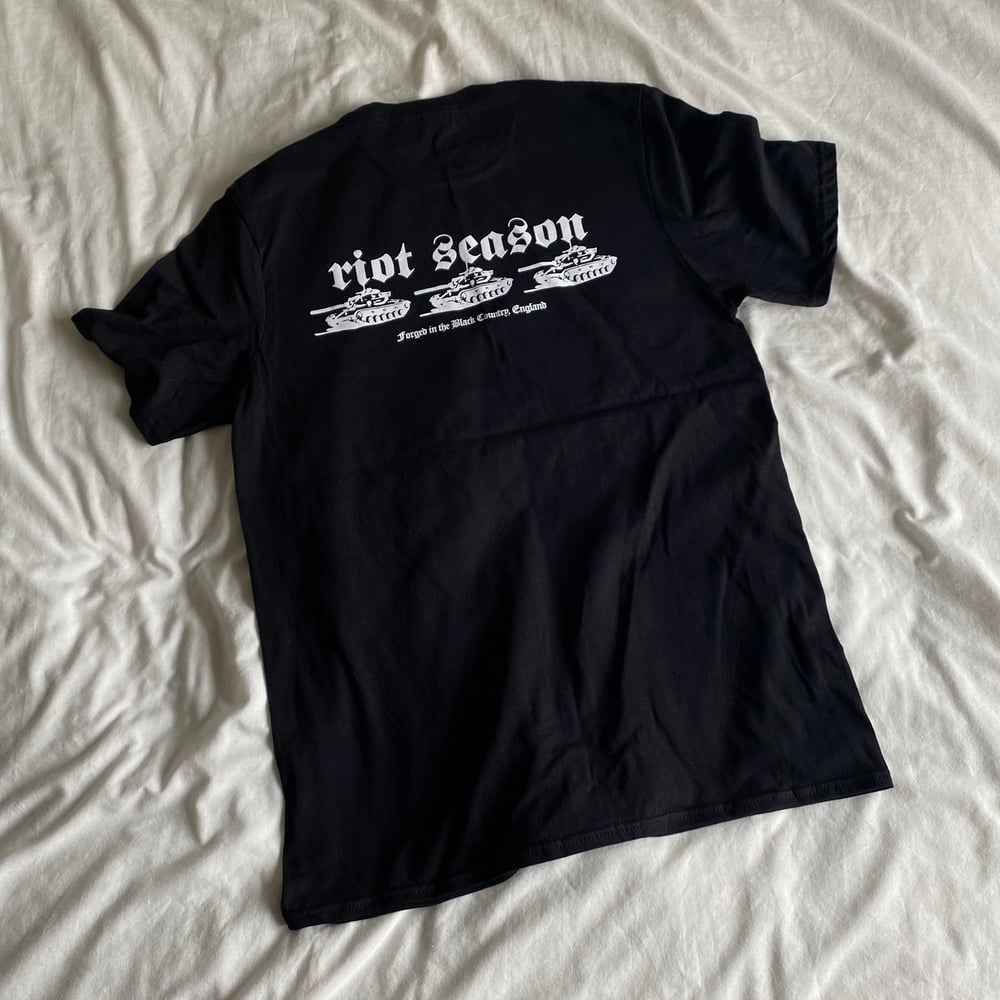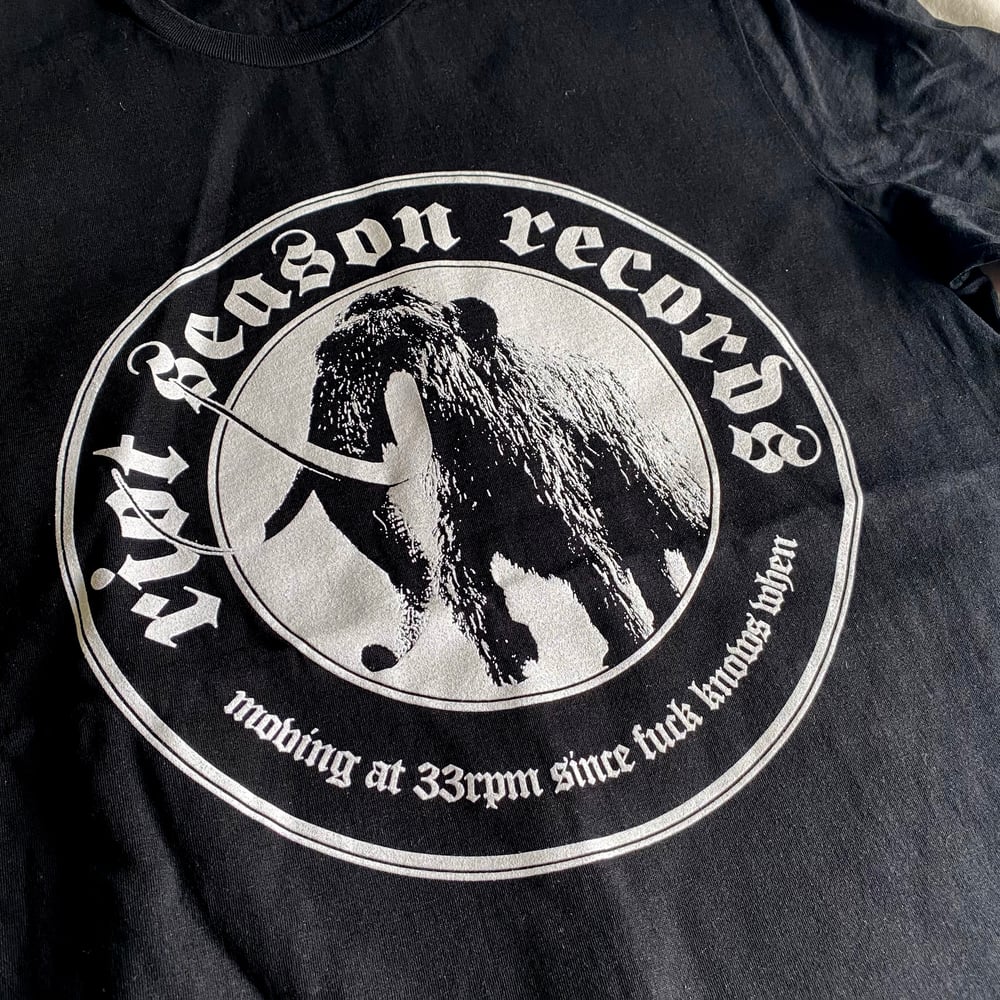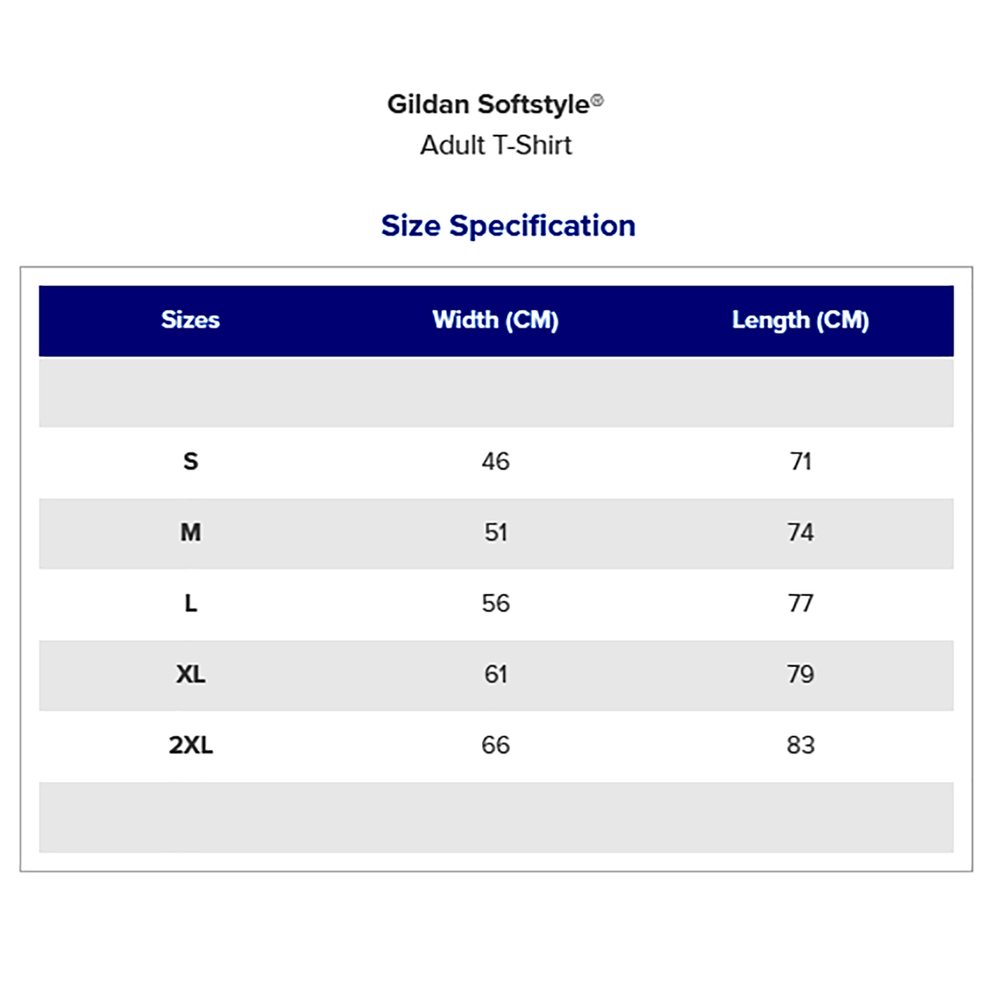 SECOND PRINTING SHIPPING NOW!
Please consult the size template in the photos before ordering to make sure you order the correct size
This design, known to me as the 'lumbering mammoth', was originally issued in about 2015 I think, and they proved quite popular so i've decided to bring it back.
The front design has been tweaked slightly and the tidied up a bit. The text at the bottom of the front design reads .... 'moving at 33rpm since fuck knows when'
The back features the riot tanks logo across the shoulders with 'forged in the Black Country, England' below.
Also available as a more exotic dark chocolate brown shirt with cream prints.
As with all RS t-shirts, these are professionally screen printed here in the UK onto quality Gildan Softstyle cotton t-shirts.
ALL sizes are UK SIZES, so please consult the manufacturers size guide (check the photo in the images) before ordering to ensure you get the right fit.
Thanks! Andy/RS
------------------------------
All sizes displayed are UK sizes.
I have given you the shirt manufacturers size breakdown for this Softstyle shirt in the photo section, PLEASE consult it to make sure you order the correct size.
I cannot, be replacing wrong sizes if ordered incorrectly unless you pay the return postage and the postage to resend out another sized shirt otherwise i'll go broke.
Due to manufacturing tolerances, please allow for a variation of an inch or so between individual shirts.